Tom Holland and Zendaya Leave Fans Wondering If Their July Kissing Pics Were Confirming Romance Rumors
Even though Zendaya and Tom Holland were recently photographed kissing, fans still wonder if they are really dating. Their photos left people with mixed opinions.
Tom Holland and Zendaya made up one of the most down-to-earth couples in the first two films of the "Spider-Man" franchise in the Marvel Cinematic Universe (MCU).
Now, many people believe that they are an item off-screen, too, especially after photos of the two kissing each other in Holland's car took over the internet in July 2021. Read on and see the details of their alleged romance.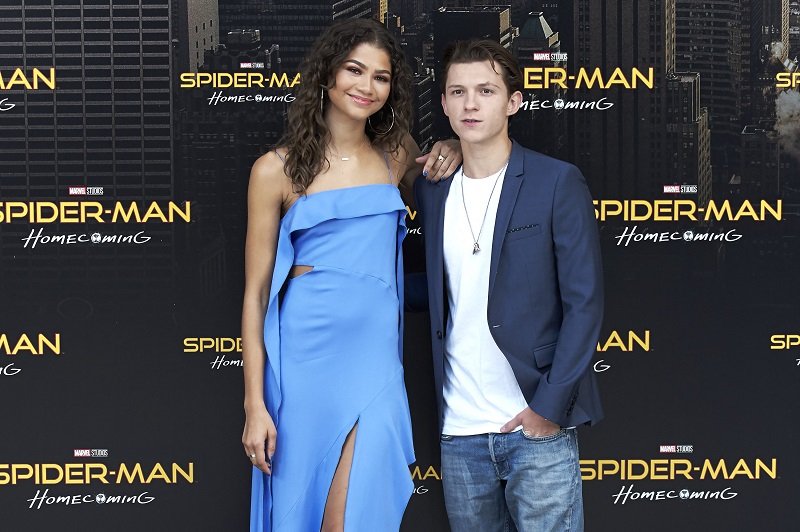 Zendaya and Holland met in 2016 on the set of "Spider-Man: Homecoming." According to Holland, their connection was instant as he said they were the "best of friends" and even described her as "amazing." 
Shortly after, they started appearing on each other's Instagram accounts, and in 2017, dating rumors were all over the internet. However, they quickly denied them.
i'm literally obsessed with this kiss, smile and laugh sequence pics of tom holland and zendaya pic.twitter.com/wh7N6Gtpj8

— lele (@moviedob826) July 2, 2021
In May 2018, Zendaya attended the Met Gala event wearing a breathtaking ensemble that left her fans awed. Even Holland was astonished, and he posted a photo of her with the caption, "All hail the queen."
Holland and Zendaya's dating rumors were put to rest for a few years, but in June 2021, they were spotted together having dinner in Los Angeles. 
im not sorry but that zendaya and tom holland kiss looks so fake

— manny (taylor's version) (@m5anny) July 4, 2021
Things became more serious on July 1, 2021, when the two were photographed kissing each other in Holland's car. They were at a red light in the Silver Lake neighborhood of Los Angeles, where Zendaya's mother supposedly lives. 
If that wasn't enough, Zendaya's mom was pictured walking out of a residence with her daughter and Holland, meaning that he has already hung out with her family. Their kissing photos left people with more questions than answers, though.
At the moment, neither Zendaya nor Holland has confirmed or denied their romance.
am i the only one who thought zendaya and tom holland were already confirmed dating before the kiss

— Benji Krol (@BenjiKrol) July 3, 2021
Some Twitter users admitted to being "obsessed" with their chemistry and even claimed that "Tomdaya" was a confirmed couple even before the kiss. However, other netizens pointed out that their kiss looked "so fake" and wondered if their kiss was part of a scene of the upcoming "Spider-Man" film.
Holland is not the only celebrity Zendaya has been romantically linked to. In 2013, she portrayed Trevor Jackson's love interest in a music video and attended his birthday party the following year, but she eventually said he was her "best friend." 
I'm living for everyone who thinks the Zendaya and Tom Holland kiss was real😂

— BLACK LIVES STILL MATTER (@sydney_lovely) July 3, 2021
In August 2019, Zendaya and her "Euphoria" co-star Jacob Elordi were spotted vacationing in Athens, Greece. They even spent Thanksgiving with his family in Australia!
On Zendaya's birthday in 2020, he was seen getting dinner with his now-girlfriend Kaia Gerber, so it's fair to say they are no longer dating. 
In Holland's case, he was in a long relationship with his childhood sweetheart Elle Lotherington. In May 2016, though, they unfollowed each other on Instagram. 
After that, he supposedly dated Ella Purnell and Olivia Bolton, but they never confirmed their relationship. In 2020, Holland and Nadia Parkes sparked dating rumors as they kept liking each other social media posts, but it's unclear if they ever dated.
Currently, neither Zendaya nor Holland has confirmed nor denied their romance, but they are expected to go on a press tour for "Spider-Man: No Way Home," which is scheduled to be released in December 2021.