Woman Handcuffed and Jailed for Walking Her Dogs Off-Leash
A woman was handcuffed for nearly two hours after Park Enforcement Patrol officers saw her walking her dogs without a leash and did not accept her ID when her partner brought it to the scene.
Dora Marchand had just moved from San Francisco to New York City on July 28, but she was already handcuffed and jailed by Park Enforcement Patrol officers in less than a week.
Unlike her old city, NYC's Riverside Park requires dogs to be leashed by their owners. However, when Marchand failed to comply, she was taken by the authorities and placed in a holding cell.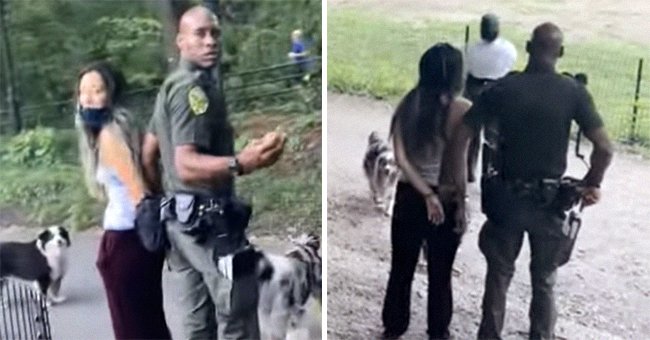 Initially, one officer reprimanded her and let her off with a warning, but another officer approached them and did not allow Marchand to go. The second officer asked Marchand for her address, but as she just moved, she could not remember.
Unfortunately, Marchand left home without a cell phone or wallet and had nothing to show. Although she invited the pair to her nearby apartment to show identification, they refused and handcuffed her. A witness, Richard Baron Penman, shared:
"It was disturbing how they treated her like a dangerous criminal pulling her around by the handcuffs. It was so unnecessary."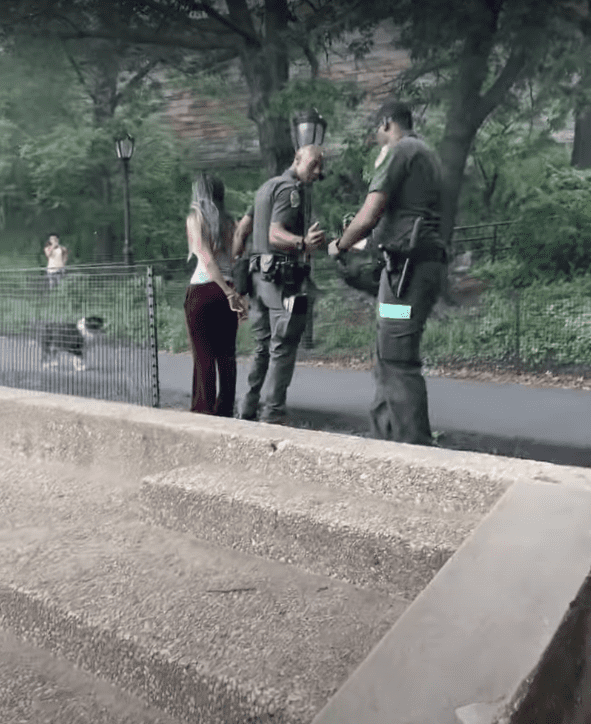 The woman ended up handcuffed for nearly two hours while the officers figured out what to do with her two dogs, Comet and Sophie. More park authorities arrived with wired cages and shock sticks to get the dogs inside.
Fortunately, a passerby offered to contact Marchand's boyfriend, who came with her ID. However, the second officer no longer accepted the identification and wanted her in the precinct. According to NYC Parks press officer Dan Kastanis:
"When she could not produce identification or a verifiable address, she was taken to the local precinct where her identification was verified."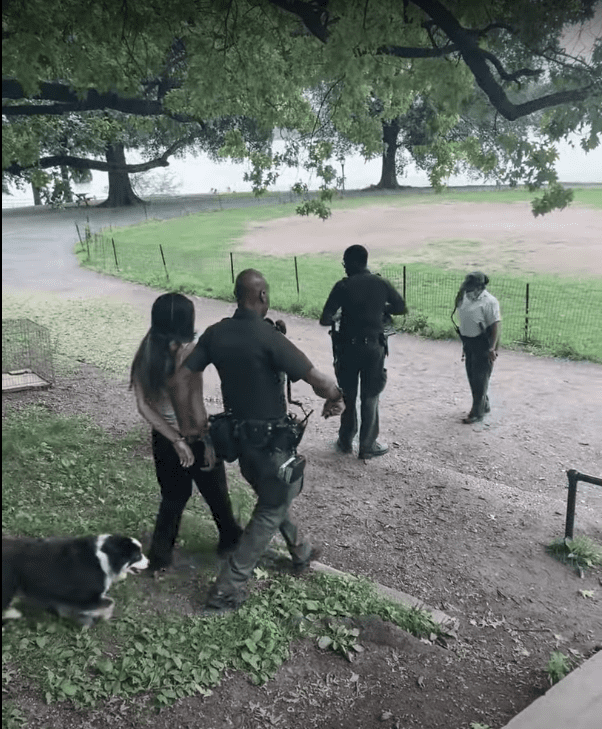 He further added that handcuffing a person is standard procedure when transferring anyone to the precinct in one vehicle. However, Marchand was handcuffed for over an hour even before riding any car. 
"From what I saw, she was very cooperative, didn't say much, and just stood there," Penman observed. "I talked to the officers. They weren't apologetic. They first said it's none of my business [...], but then a crowd started to form, and they tried to explain themselves."
Marchand ended up in a holding cell and was released on a $100 fine for walking her dogs without a leash and a $200 penalty for not complying with officers.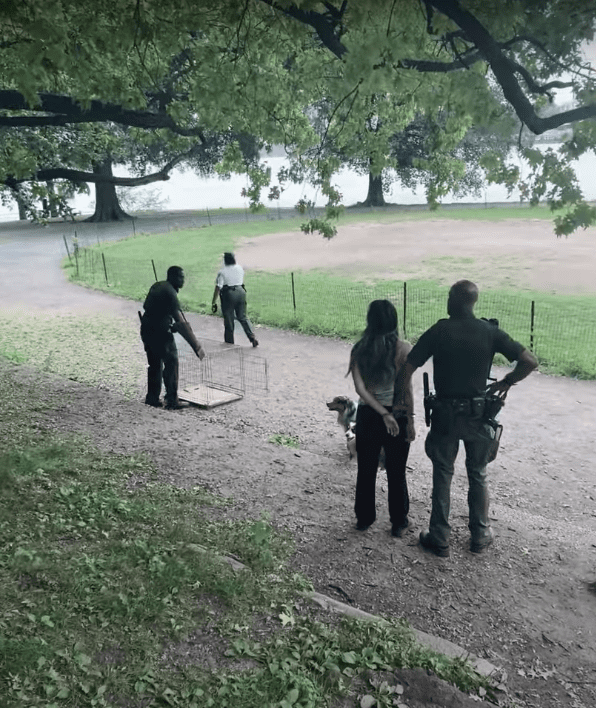 While a black woman was quietly studying, two white police officers approached her to inform her that she could not go to the park without kids the following week.
Marchand believes the situation escalated too far and blew out of proportion, adding that bigger crimes were being committed, yet about 15 people had to deal with her.
Marchand was aware of the off-leash rules in the park but saw several dogs without a leash. Thinking it would be alright, she went to the park and didn't think she would be arrested for doing so.
It seems that park officers have shown aggressive behavior recently. In another public park where a black woman was quietly studying, two white police officers approached her to inform her that she could not go to the park without kids the following week.