'American Idol' Alum Syesha Mercado's Newborn Baby Taken by Authorities after Son Was Legally Kidnapped
After losing her firstborn child to authorities earlier in the year, singer and songwriter Syesha Mercado are also battling to regain custody of her newborn daughter, who has also been taken away from her. 
"American Idol" has played host to many rising talents since its emergence in the early 2000s. The show's seventh season, which David Cook won, also had multiple talents on display. 
Among them was Syesha Mercado, who finished as the season's second runner-up behind David Archuleta and Cook. After "American Idol," Mercado made her Broadway debut by starring on "The Book of Mormon" in 2014. She also performed across the country on the "Dreamgirls" tour.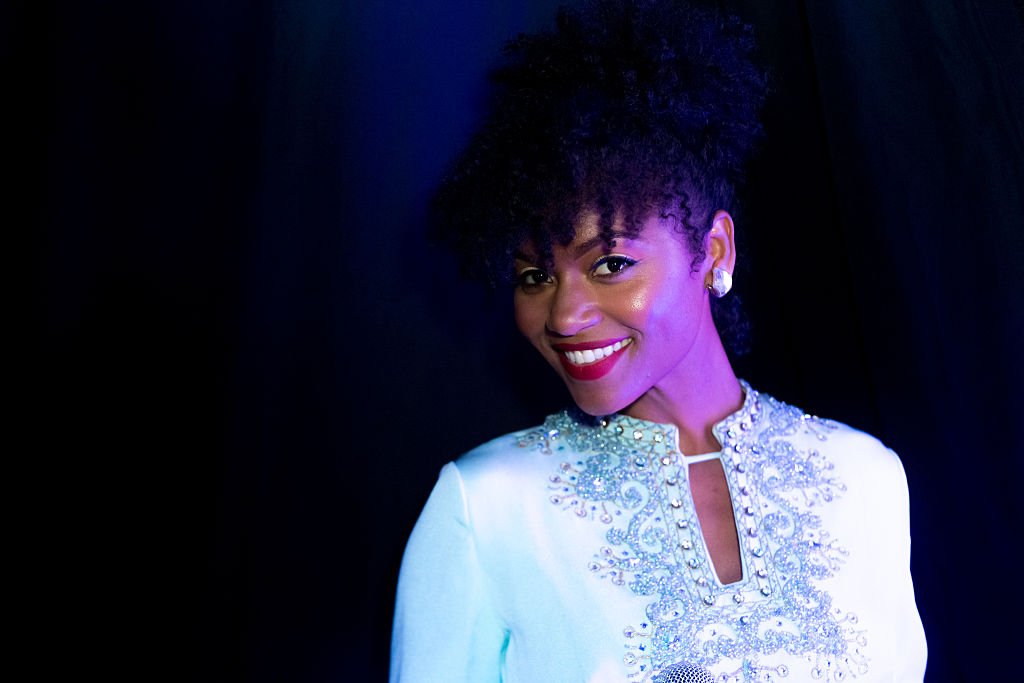 Recently, Mercado has found herself in the news after losing her kids to authorities in quick succession. On Wednesday, she shared an hour-long video on her Instagram page. 
The video showed Manatee County, Florida sheriff's deputies surrounding her car and insisting she must surrender her 10-day-old baby girl, Ast, for a surprise welfare check on the roadside. 
In the clip, Mercado was seen holding her baby girl in a fluffy pink blanket. She begged the officers not to take her daughter away from her. She also explained that Ast is breastfed. 
Mercado pumped more ounces of breast milk into a baby feeding bottle while sitting in the back of her car. After doing so, she started carrying Ast slowly to the deputies. The singer questioned the authorities about their actions as she wondered whether they had any feelings.
Amen'Ra was later discharged to a white foster family without his mom or family being consulted.
When the deputies finally got hold of her baby, Mercado could not stop herself from crying loudly, while her partner, Tyron Deener, who was with her the whole time, comforted her. 
The video has since generated over 1.3 million views. It has prompted outrage among Mercado's supporters who believe racism plays a part in her case and other injustices as she and Deener are both Black. 
Some of her supporters commented on the video post and let out their frustrations. Film producer Yandy Smith also commented and prayed to God to protect Mercado's babies and bring them back to her. 
Female musical artist Korra Obidi also commented on the video and criticized the deputies' actions, saying it was not right or humane. She also described the video as the most heartbreaking thing she has watched all year. 
Mercado and Deener's nightmare started in late February when they took their one-year-old son, Amen'Ra, to John Hopkins All Children's Hospital, St. Petersburg, Florida. 

The couple went for a dehydration test on their son because he found it hard to transition from breast milk to solid foods. Amen'Ra was assessed by Dr. Sally Smith, who has been previously accused of being quick to conclude caregivers are abusing children. 
Amen'Ra was never released to his parents after the assessment but put in the care of the Manatee Child Protection Services. The County's Sheriff's Office said it received reports that the child was severely malnourished, claims Mercado disputes.

Mercado was also accused of refusing that Amen'Ra be given a B12 shot, which the hospital recommended. However, in a GoFundMe account created to cover legal fees as she fights to regain custody of her son and daughter, Mercado wrote: 
"Amen'Ra was forcefully and legally kidnapped from us by CPS, who claim we refused a B12 shot that was a matter of life and death, which is an absolute lie." 
Amen'Ra was later discharged to a white foster family without his mom or family being consulted. Mercado feels parents of color are racially discriminated against and wants her son's case to shine a light on such things. 
Mercado gave birth to Ast amid her legal battle for her son. Losing her daughter is another huge blow for her, and one only hopes that justice will prevail.