'Don't You Want Me' Singer Jody Watley Is 62 Now & Looks Almost Unrecognizable
Jody Watley was a trendy name in the '80s. She gained numerous supporters with her thrilling voice and style of performance. The singer is now 62 and may not be recognized by many. Let's take a look at what Watley looks like now.
Jody Watley is a singer, songwriter, producer, and businesswoman. She describes herself as a hands-on person with her music career and everything.
She was the lead vocalist of the Grammy Award-winning R&B and Soul group, Shalamar, and was also famous for her outrageous fashion choices.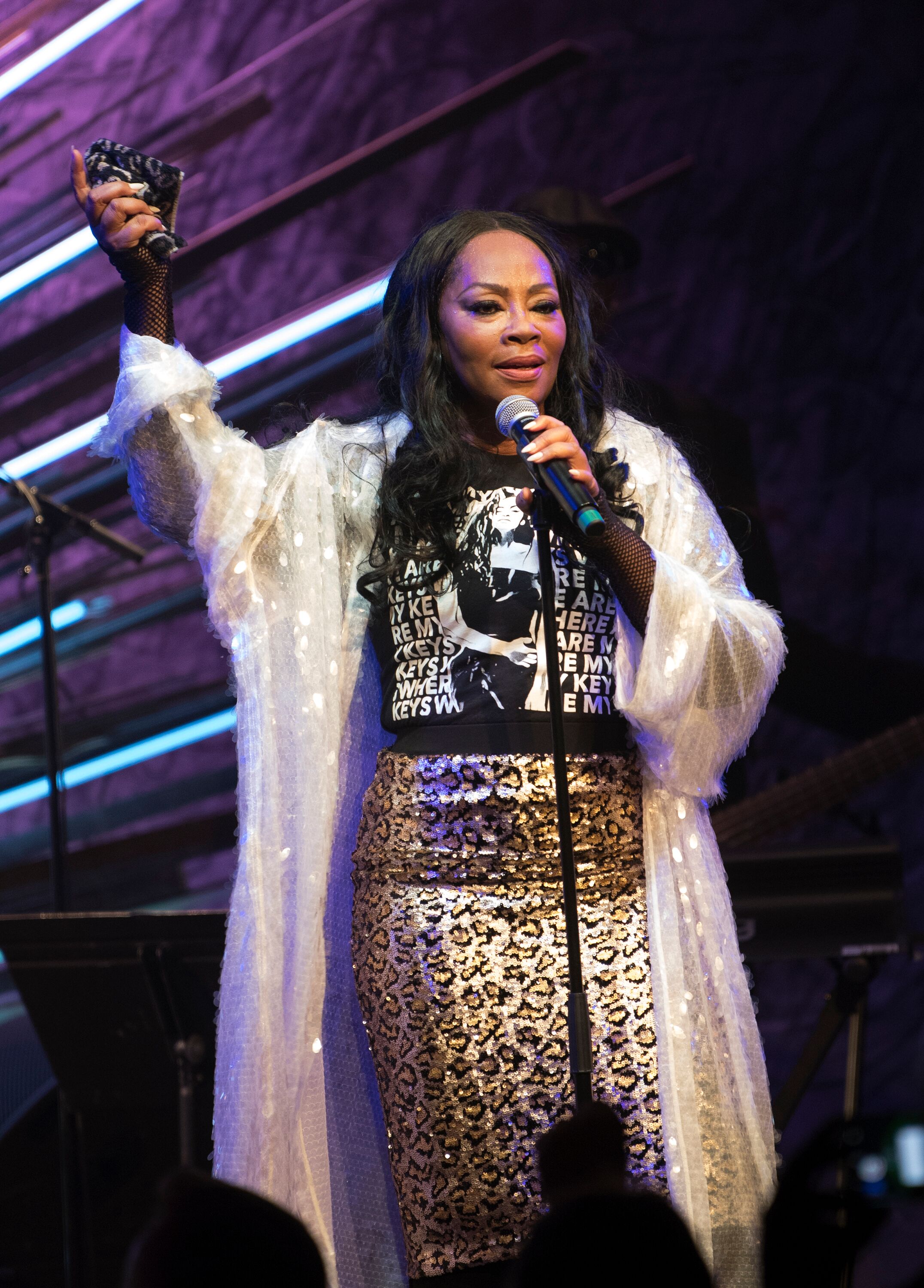 Watley began her solo debut career in 1987, and that same year, she bagged a Grammy Award for the Best New Artist. She went on to release more songs like "Don't You Want Me," "Some Kind Of Lover," "Most of All," "Still A Thrill," and many more.
Several years have passed since Watley began her solo career, and the star singer has lots of recognition and awards for her name. This year, she was appointed as the first Ambassador To The National Museum of African American Music.
In addition to that, she is also an NAACP Image Award Nominee, the first black woman to play Rizzo on Broadway in the Hit Music Grease, first black woman to appear on the cover of a Japanese fashion Magazine for the launch of Spur.
Above all, Watley is 62 years old, and while she still maintains her good looks, the producer looks pretty unrecognizable. She constantly shares pictures of herself on her social media pages, to the delight of her supporters.
It was revealed that the songwriter's biopic is in the works.
Last month, the songwriter took to her Instagram page to post a snapshot that saw her looking stunning in a pink outfit, with her hair pulled back. 
Watley accentuated her fabulous look with a gorgeous face beat and silver hoop earrings. The businesswoman posed in front of a shelf filled with colorful books and smiled from ear to ear, flaunting her perfect set of white teeth.
She is currently on tour and updates her fans with some of her intriguing moments. Recently, the multitalented singer shared photos from a live performance in Chicago at the North Halsted Market Days Festival. 
The actor showed off her gangster looks in the pictures as she was clad in a button and pin studded top paired with denim pants and a lovely jacket. Watley also shared pictures she took with a fan at an airport in Chicago on her Instagram page.
While Watler tours the USA, she performs at The Dodgers "Black Heritage Day" Celebration Dodgers Vs. NY Mets on August 21, 2021, and it promises to be an excellent experience. 
Meanwhile, Watley is a shop owner, and she sells scented candles. Fans of the talented singer are set for deep content as it was revealed that her biopic is in the works.