Imani Hakim AKA Tonya from 'Everybody Hates Chris' Looks Different 12 Years after the Show
Imani Hakim, who played the role of Tonya in "Everybody Hates Chris," is all grown up and has achieved commendable success in the movie industry. Here is some information about the star that many might not know about.
On September 25, 2005, the world got a closer glimpse into the childhood life of the famous comedian, Chris Rock, with his show, "Everybody Hates Chris."
The sitcom spanned for four years and launched the careers of many actors like Tyler James Williams who played Chris and Imani Hakim.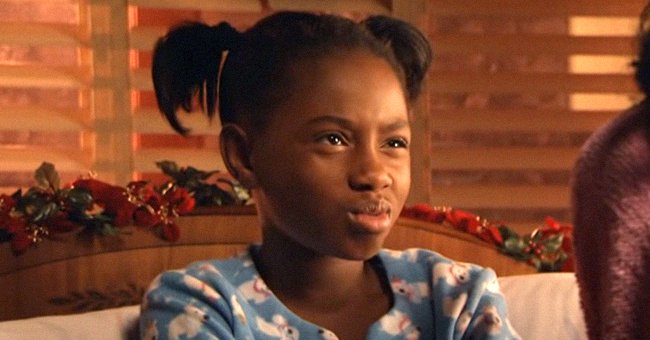 Hakim played the fictional character Tonya Rock, a spoiled, manipulative, vain, and smart-mouthed 9-year-old, and the sister of teenage Chris Rock, played By Williams.
The young star bagged the role when she was only 11 years old. She once revealed how she got the role and convinced her father to drive down to Los Angeles for the audition.
In an interview, Hakim explained that while growing up, she was the type of child who preferred to be alone instead of playing with friends. Her dad took a leap of faith, packed their bags in a van, and drove them to LA. 
Hakim booked "Everybody Hates Chris" within three months of being in Los Angeles and made her dream come true. Twelve years have passed since the show ended, and the actress is still doing great.
She has featured in other movies like "Burning Sands," "Sharknado 4," "CAM," "Mystic Quest." Hakim also played the role of Gabby Douglas, an Olympic gold medalist in the award-winning movie, "The Gabby Douglas Story."
She also enjoys going to the beach, having date nights in the park.
Even though Hakim still looks gorgeous, she appears a bit unrecognizable from her childhood characters. In May, the writer took to her Instagram page to share a picture of herself clad in a blue and orange patterned dress. 
To complement her outfit, Hakim wore a pair of blue heels and rocked black braids. She had her edges properly laid and accentuated her good looks with stunning makeup. 
In another post, she wore a gangster look, appearing dapper in a gray robe and long dreads. She finished off her outfit with a pair of dark glasses, with a subtle smile escaping her lips.
Hakim shared another up-close picture of herself donning a pink outfit. The actress looked gorgeous as she faced sideways, glancing at the camera with confidence and elegance.
Other snapshots captured portray Hakim as a fun-loving person, one who makes goofy faces. Hakim has also admitted her love for going outdoors, and a post on her Instagram page was a testament.
The star could be seen in a lovely outfit, having fun and showing excitement while posing in the grass outdoors. She also enjoys going to the beach, having date nights in the park, painting, and playing chess.
Most importantly, Hakim loves to inspire others and has a passion for serving her community. She was once given the "Youth Entertainer Of The Year" award for her dedication as a Youth actor by the US House of Representatives, Senate, and some police departments.