Jennifer Hudson Looks Breathtaking in Puffed Red Gown & Fishnet Headpiece for Ebony Magazine Photoshoot
Get a glimpse of singer and actress Jennifer Hudson's captivating look as she stunned on the cover of Ebony Magazine's September Digital Cover. 
Jennifer Hudson has come a long way since her emergence as a finalist on the third season of "American Idol." She is a two-time Grammy award winner and has also won an Oscar for her incredible musical and acting talent. 
Besides her incredible talent, Hudson loves fashion and wears stylish outfits whenever she steps out to the public. The talented singer made yet another fashion statement when she graced the cover of Ebony Magazine's September Digital edition.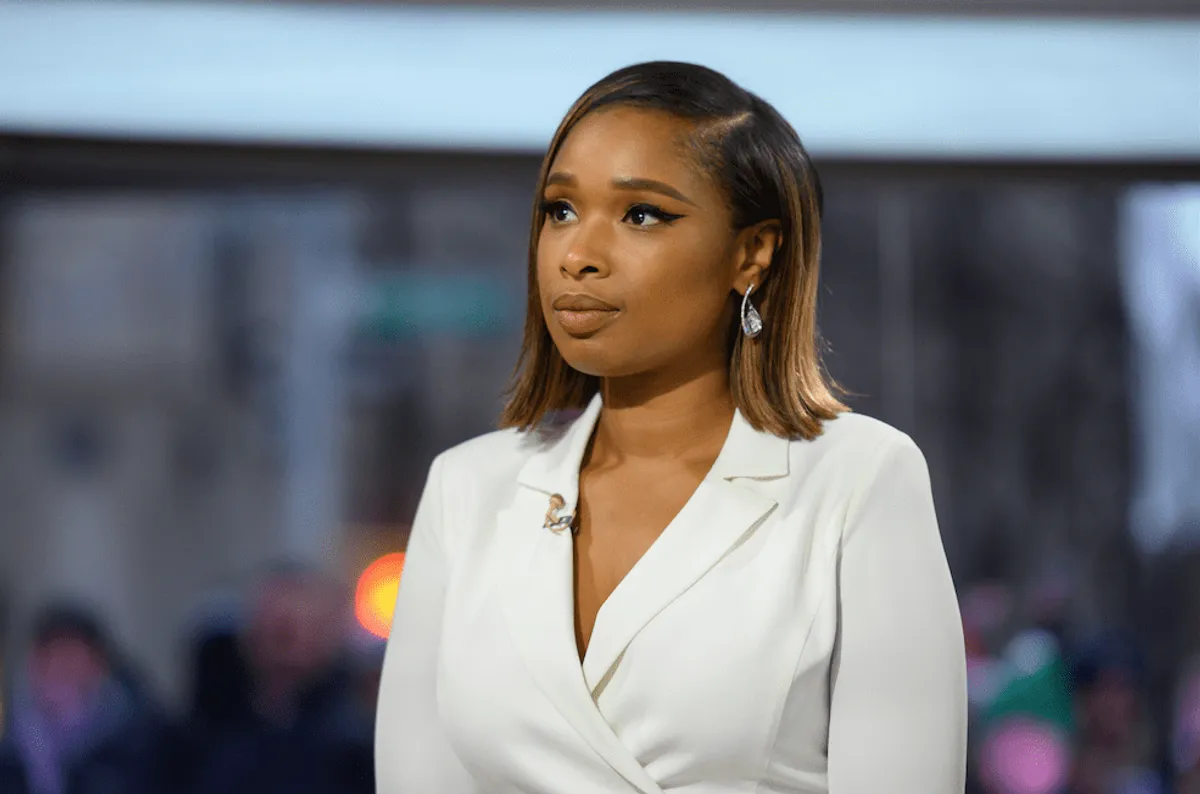 On Wednesday, the magazine shared a video of its cover showing Hudson in a puffed red gown that reached the floor. She wore a red-and-white headgear with a fishnet headpiece and completed her look with red high-heeled shoes. 
Hudson also rocked short hair and accessorized her stylish look with several pieces of jewelry on her hands. She also wore small earrings and looked beautiful as she flaunted her beauty by making different poses while soft music played in the background. 
In the post's caption, Ebony Magazine highlighted an excerpt from its interview with Hudson. In the excerpt, she said that she goes to places not everyone wants to go or can handle within her artistry, and it can be intimidating or scary. 
Hudson added that she sometimes thinks that is the fear in people. Hudson opened up about the importance of healing, the power of forgiveness, and its impact on her success. The magazine further wrote: 
"Hudson delivers a captivating performance as she transforms into the Queen of Soul, Aretha Franklin, in the biopic RESPECT following the international superstar's rise to fame."
During her cover interview, Hudson talked about her faith and the late iconic singer, Aretha Franklin, who she portrayed in the recently released biopic titled "Respect." 
Hudson said she believes there is a divine superpower within everyone and urged people to offer up in prayer that they are doing what they are called to do because it will give them the confidence to fulfill their dreams. 
Following the release of "RESPECT," Hudson has been doing talk show rounds in New York City to promote the film.
Hudson and Franklin experienced similar family tragedies. Hence, she could pull from the iconic singer's misfortune and despair while portraying her in "RESPECT." Hudson said about playing Franklin: 
"I feel as though I'm telling her story through my own pain." 
Hudson added that she does not think she would have handled the role when she first talked to Franklin about it. Hence, she needed to live, experience every tear, emotion, and costs. She ensured she handled the role with care. 
Franklin personally selected Hudson to play her in the biopic. She spoke to her about it after Hudson won an Oscar in 2007 for her role in "Dreamgirls." 
In a reported interview, Hudson recalled her last conversation with Franklin before she died at 76 on August 16, 2018. She revealed the last time she heard her voice was August 8, 2018.
Hudson said Franklin sang to her when they spoke over the phone. The women also talked about Hudson's son, David Daniel Otunga, Jr., and his cooking. 
Hudson revealed that right after she spoke to Franklin, she was told the legendary singer could no longer speak. She added that she really misses her. 
Following the release of "RESPECT," Hudson has been doing talk show rounds in New York City to promote the film. She cut a radiant figure when cameras spotted her leaving "Late Night With Seth Meyers." 
Hudson wore a plunging canary yellow Versace cocktail dress with a frilly hemline. She accessorized with gorgeous silver jewelry on her neck and hands and completed her look with black transparent heels. She also wore a floral nose mask. 
Hudson has received rave reviews for her portrayal of Franklin in "Respect." It is a performance that has added to her rich résumé of acting and singing excellence. 
While she has many great acting performances in movies, Hudson has also starred in movies that had poor reviews and ratings. One that comes to mind is the ill-fated "Cats" film adaptation of 2019, where she portrayed Grizabella the Glamor Cat. 
While reacting to the film's poor ratings, Hudson said the public's reaction to the film was a bit overwhelming. She also said it was unfortunate that the movie was misunderstood and that people would see it differently later before adding that she was proud to have been part of it.