LaMelo Ball Clarifies His Controversial 'We Don't Need School' Comments
NBA rising star LaMelo Ball made some headlines after controversial comments about the school not being a priority. Now, he's explaining what he meant.
Although LaMelo Ball is only 20 years old and has played in the NBA for just one season, he is as confident as any veteran. His path to the league is nothing short of unusual, though.
He started playing basketball with his dad LaVar Ball and older brothers Lonzo (playing for the Chicago Bulls) and LiAngelo Ball (expected to join the Charlotte Hornets) when he was four years old.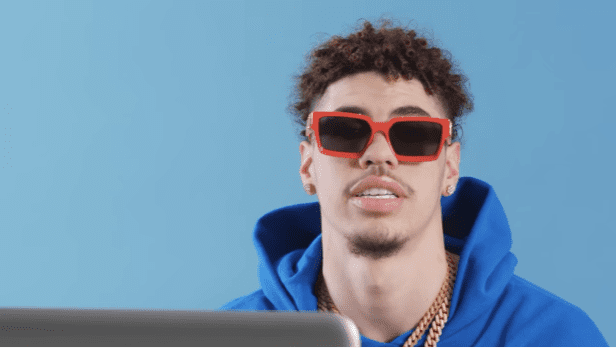 During LaMelo's sophomore season with the Chino Hills High School, he attracted attention after scoring 92 points. Ahead of his junior season, things got complicated as LaVar pulled him out of high school.
For a while, the youngest Ball brother was homeschooled. In 2018, though, LaVar sent him to Lithuania to play professionally. At the time, he was just 16.
Things didn't work in Lithuania, so he signed with the Los Angeles Ballers of the Junior Basketball Association. LaMelo eventually finished high school in Ohio and signed a two-year contract with a team in Australia.
He played so well that he was considered a top prospect for the 2020 NBA Draft. The Charlotte Hornets selected LaMelo, and he took home the Rookie of the Year award. 
[LaMelo] knew he would be an NBA player his "whole life."
Unfortunately, he came under fire in August this year for sharing his thoughts on his unusual path to the NBA (most athletes go through a college basketball program before making it to the league). In an interview with GQ, LaMelo said: 
"You wanna go to the league, so school's not your priority. We not trippin' off school. […] And school not even teachin' you [expletive] – what the [expletive] is school?" [sic].
LaMelo took to Instagram to clarify what he said as he didn't want his comments to be used as an excuse for young people to skip school.
He wrote that school was not for everybody but added that if somebody wanted to become a doctor, they definitely needed to get a proper education.
LaMelo confessed that he was fully invested in his "Plan A" – basketball – from a young age. In fact, he pointed that out in his GQ interview by saying he knew he would be an NBA player his "whole life."
The Charlotte Hornets' rising star is not the only NBA player who made headlines recently, though. Philadelphia 76ers star Andre Drummond attracted much attention after jumping into his pool to save his toddler son. Athletes can be heroes in more than one way!