Lorde Emulates Blonde Wellness Guru in Her 'Satirical' MV for 'Mood Ring'
Lorde is known for incorporating exciting references in her music and visuals, and the singer has done it again. The "Solar Power" songwriter goes blonde to embody a wellness guru in her new music video. 
When Lorde first released the visuals for her first single, "Solar Power," many caught the star's reference to "Midsommar." The bright and nature-filled video brimmed with commune life and psychedelic aesthetics. 
This specific look worked well for the singer's care-free summertime approach to the song. However, fans were surprised to see the aesthetic continue for "Mood Ring" and were even more thrilled to uncover the artist's intentions.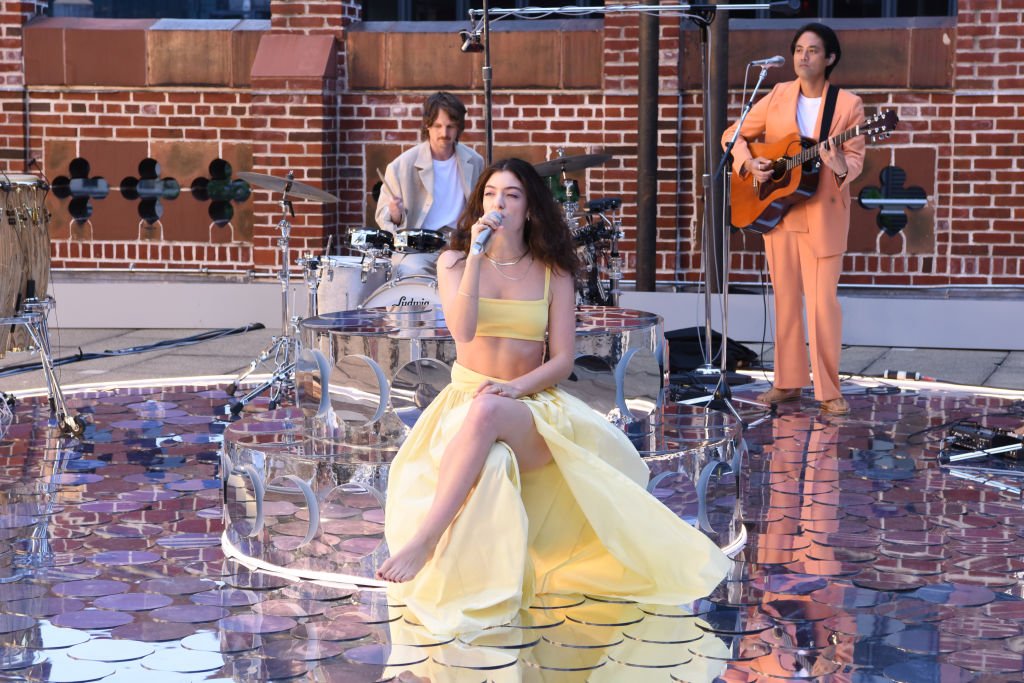 The music video for "Mood Ring" opens with a cautionary statement that reads, "Objects in mirror are closer than they appear." Viewers are then greeted by a platinum blonde version of Lorde in a spa-like retreat setting. 
Although the commune life visuals are similar to those portrayed in the "Solar Power" music video, there is something more on the nose about "Mood Ring." Thankfully, Lorde broke it down on a live stream.
The singer revealed her intention to explore modern spirituality and wellness practices in her new song. She also explained that she used the blonde hair transformation to embody a character obsessed with the new holistic trends:
"I was writing from the perspective of a character who is not me, although I have at times shared some of her traits. She's very cool; I love her vibes."
Lorde debuted a bold new look in the video for her new single, "Mood Ring." https://t.co/GdSeFgX6Js pic.twitter.com/ENfgZ2ed1a

— Vogue Runway (@VogueRunway) August 18, 2021
Although Lorde's new video pokes fun at the rise of pseudo-spirituality, it also empathizes with it. The pop star referred to the tumultuous time we've endured globally as a catalyst for the popularity of the practices she critiques in the track. 
She elaborates that she cannot judge how people choose to feel sane during the insanity-inducing events happening in the world. However, the practices stem from indigenous cultures, making the commentary necessary. 
lorde's mood ring got us transcending #lorde pic.twitter.com/9IF8riwWc6

— °1824 (@1824Official) August 17, 2021
In addition to her live stream, Lorde sent out an email to her subscription list. The mail featured a "sources inspo" section linking indigenous traditions and unethical crystal mining resources. 
Additionally, the young star admits that she also participates in this new holistic wellness and spiritual practice. She further reveals that her experience and research on the 60s flower child culture encouraged her to make the song. 
Although it is possible that Lorde is not calling on her girls to do their sun salutations in real life, it is intriguing seeing her in this satirical light. Hopefully, fans will be seeing more iterations of her surprisingly relatable cult member character.