'L.A.'s Finest' Star Gabrielle Union Teaches Daughter Kaavia Body Positivity While Swimming in Cute IG Video
In one of the most adorable Instagram videos this month, Gabrielle Union appeared with her daughter, Kaavia. They spoke about body positivity, with the star pointing out her own moles.
Last week, Gabrielle Union took to her daughter, Kaavia James' Instagram account to share the cutest bonding moment between the two. The toddler's Instagram account is run by Union and her father, Dwyane Wade.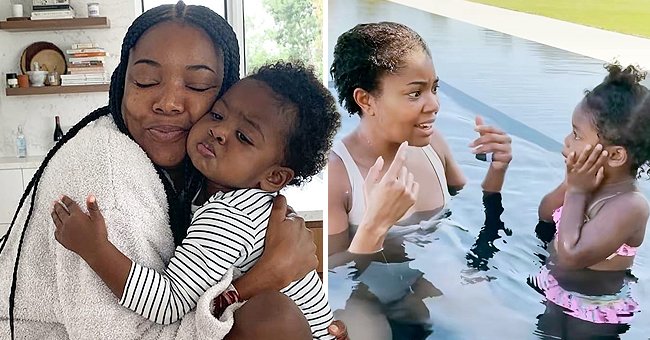 The pair were swimming in their family pool when the two-year-old noticed how her mother had many moles in the clip. The actress proudly admitted that she did, indeed.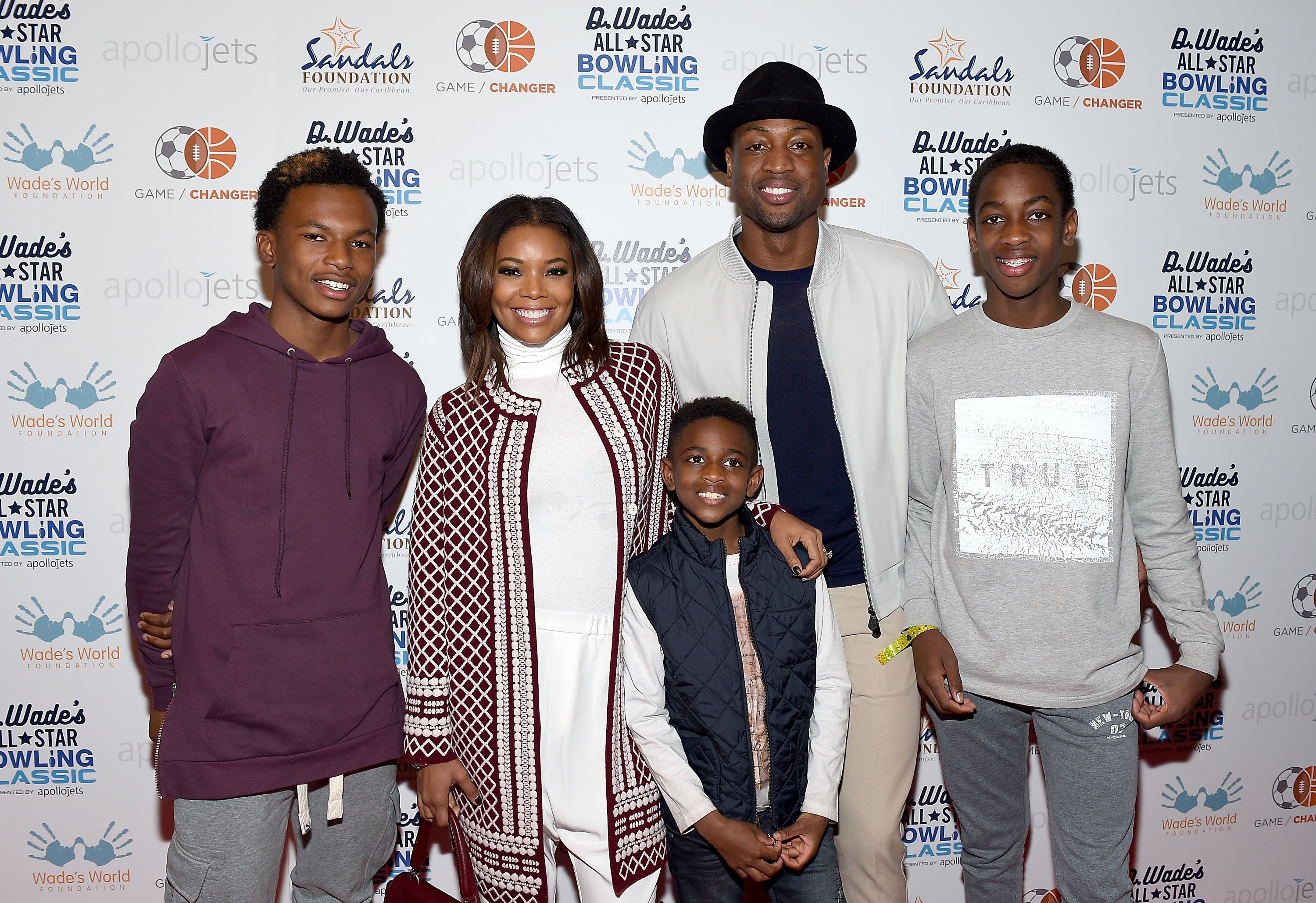 Union revealed to her daughter that she had moles on her face, leading Kaavia to claim she didn't have any. Her mother calmly informed her that she thought the toddler had a couple too.
The actress then searched for one of the child's moles and finally discovered one on her foot. To show her daughter that moles weren't a bad thing, Union informed her:
"But see, it's not bothering anyone, so you just leave it, it's a part of you. It's Kav's mole."
The pair then chanted, "We got moles!" before the video concluded. On top of the clip, Union revealed that she was teaching her daughter to love every part of her body.
The bond between the two was quite palpable and so sweet. This wasn't the first time that the "L.A.'s Finest" star showed Kaavia that it was okay and necessary to love herself just the way she is.
In April 2020, the actress had her natural curls on show to match her daughter's. In the post, the "Bring it On" actress tagged her daughter in a collage of photos and noted how they had the same hair.
The star also noted how surprised her daughter was at the time to see her natural hair when she took out her braids. She proudly shared how they were both "rocking their natural curls."
In recent days, Union has been posting a lot of funny videos of the little girl. Last week, she shared an Instagram video on her account of them bonding during a car ride.
The pair couldn't keep a straight face as they broke into a fit of laughter as Kaavia tried to buckle up her car seat. Besides building the toddler's self-esteem, Union and Dwyane also parenting their older daughter the same way.
The famous couple shares Zaya Wade, 14, who happens to be Union's stepdaughter. In a previous "People" magazine interview, the actress confessed that they raised Zaya to be her true self.
After getting married to the former basketball star in 2014, Union had fertility struggles due to her adenomyosis diagnosis. After around eight or nine miscarriages, the couple chose the surrogacy route.
In 2018, they welcomed Kaavia. Besides the toddler and Zaya, Dwyane has more children. His oldest child is Zaire, born in 2002, whom he shares with his ex-wife Siohvaughn Funches.
The former athlete's other son is Xavier, welcomed on November 10, 2013, with his longtime friend Aja Metoyer. In 2011, he was awarded full custody of his nephew, Dahveon, whose mother is Deanna Morris.