T-Boz & Mack 10's Only Daughter Chase Looks Like Mom as She Flaunts Legs in Brown Silk Shirt in New Pic
T-Boz and Mack 10's daughter, Chase Anela Rolison, has been making waves on social media with her good looks. Some hours ago, the young woman left her fans intrigued with a picture she shared on Instagram.
Chase Anela Rolison is the only daughter of former TLC band member Tionne Tenese Watkins, popularly addressed as T-Boz. She has truly been blessed with good-looking genes and shows them off on social media.
A few hours ago, the raving beauty took to her Instagram page to share a picture that featured her looking chic in an incredible outfit, which sparked several positive reactions from her fans and followers.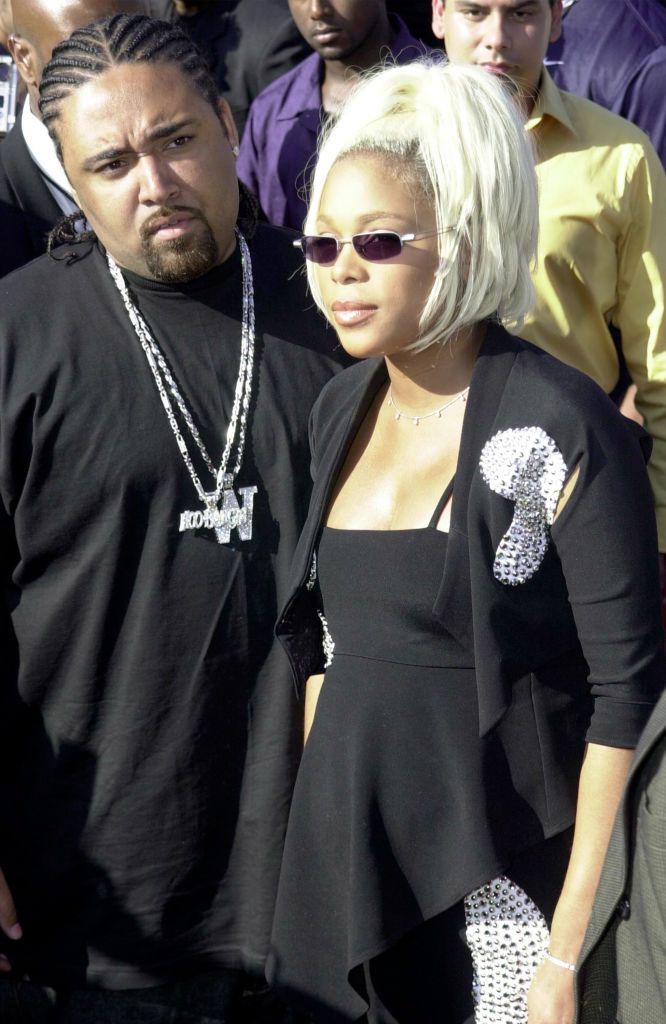 Chase was clad in a brown silk shirt gown in the snapshot and had a black bag hung over her shoulder. She rocked her blonde hair in a ponytail style, with her edges adequately laid.
Chase sported a gorgeous face beat and accessorized her outfit with gold hoop earrings. Nature added a touch of elegance to the photo, as green plants could be spotted in the background.
Even though the Anela makeup founder posed with a serious face, she still looked delectable and showed off the uncanny resemblance she shares with her mother. In addition to the beautiful snap, Chase wrote: "Golden Hour✨."
A few moments after the post was shared, fans trooped to the comments section to serenade the youngster with kind words. A majority complimented Chase for her good looks, and others noted that she was T-Boz's twin. 
The Grammy-award-winning singer welcomed her only daughter in October 2000, two months after she walked down the aisle with her ex-husband, Dedrick D'Mon Rolison, popularly known as Mack 10.
The executive producer accused her former husband of displaying abusive behavior.
T-Boz put her career on hold for two years to focus on being an amazing wife and mother. Unfortunately, while the R&B songstress paid more attention to motherhood, her marriage with her husband, who is an actor and producer, turned sour.
The executive producer accused her former husband of displaying abusive behavior, and in 2004, she filed for a temporary restraining order against him. That same year, T-Boz also filed for a divorce from the "Exit Wounds" actor.
The mother of one claimed that Mack 10 had committed adultery and threatened to kill her, but the actor denied the allegations. T-Boz also sought full custody of Chase, who was three years old at the time.
The legendary singer did not only battle a messy divorce; she also struggled with sickle cell anemia and complications related to a brain tumor. T-Boz explained how determined she was to fight because she needed to be there for Chase. 
T-Boz underwent brain surgery and spent three and a half years in the recovery process. However, the star is fully recovered and feels blessed anytime she goes on stage with her band TLC.  
The author's health complications made her unable to have more kids, but T-Boz was determined to expand her family and looked for an alternative means asides from childbirth. 
T-Boz found clarity and peace in her life in May 2016, when she welcomed her adopted son, Chance. The singer's love for her son is boundless as she has revealed that he fills her and Chase's lives with joy and love.