I Had Only One Chance to Become a Mother, but My Man Dumped Me, then Karma Reaches Him – Story of the Day
I fell pregnant at 19, and the doctors told me I'd never have another baby, but my boyfriend ran out on me and I had to make a difficult decision.
I was nineteen years old, and I was frightened I thought I would die. I couldn't believe this was happening to me. I was always so careful, and yet there it was -- a little pink cross on the pregnancy test.
It was real. I was pregnant, and suddenly all my plans for starting college in the fall evaporated. I was sitting on the floor of my bathroom holding the test when my mother walked in. She snatched the tiny white wand from my hand and glared at me. This wasn't going to be easy.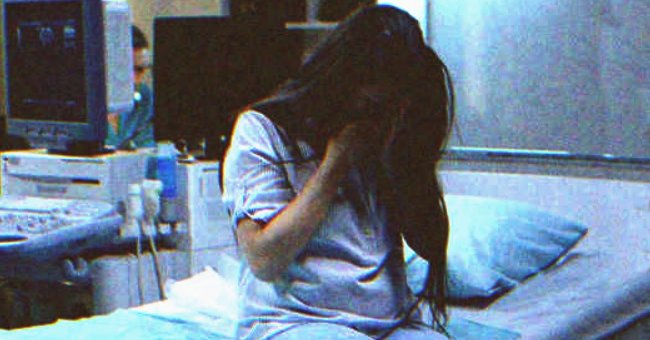 My mother's lips compressed to a thin line. "You stupid IGNORANT girl!" she snapped, "What have you done?"
"Mom," I scrambled to my feet and wiped at the tears on my cheeks, "I took precautions, I did..."
"Well, that didn't work out, did it? I'll tell you what else won't work out. I've spent the last 19 years slaving for you, wiping your nose, cleaning your butt, but I won't clean up after your brat."
"Mom? Please..." I whispered.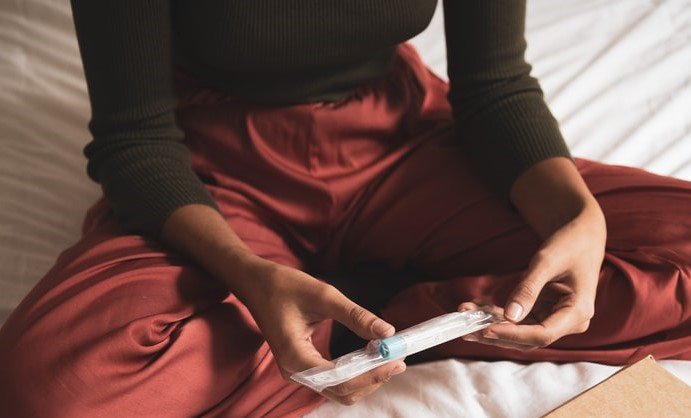 "It's your problem, Karen, not mine. You sort it out, but you're not bringing a child into this house." She walked out, her heels clicking furiously on the marble floor. I knew I couldn't count on her, so I went to see Rick.
I'd been in love with Rick since I was 11. We'd been dating since we were 14, and I knew I could count on him. But Rick was just as shocked as my mother. "Karen," Rick whispered, pale as a ghost, "I love you, but I'm just 19. I'm going to college. We can't have this baby."
Love is standing by someone's side through their darkest hour.
We can't have this baby. I knew what that meant. It meant that I couldn't count on Rick either. I needed to think, evaluate my options, and for that I needed information, and so I went to my doctor.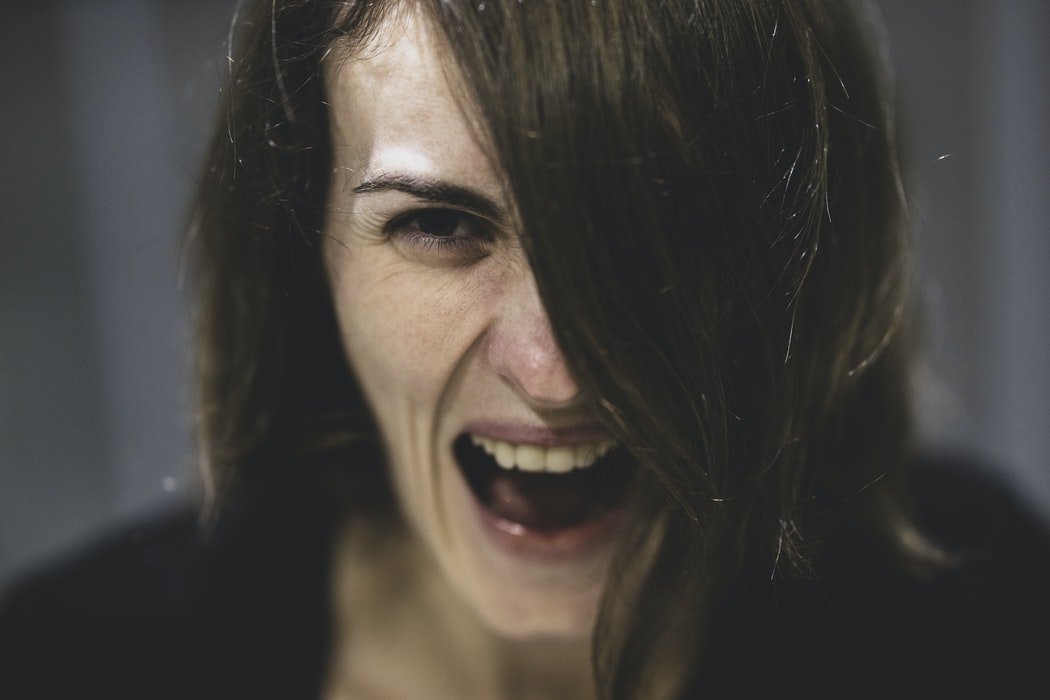 Dr. Menzie had been my doctor since I was small and she was very thorough. She put me through a battery of tests and a few days later, I went back to her office for the results.
"Karen, you are now eight weeks pregnant. Everything is going well, but there is something you should know. You will have to deliver the baby through a C-section, and it's unlikely you will be able to have another child."
Not have another child? That meant that this baby was a miracle, a gift from God, and my only chance to be a mother. I decided there and then that I was having this baby, no matter what.
That afternoon I went looking for a job, and I found one at a twenty-four-hour fast-food pizza restaurant. The manager asked me if I preferred night shifts or day shifts and I told him I'd work both.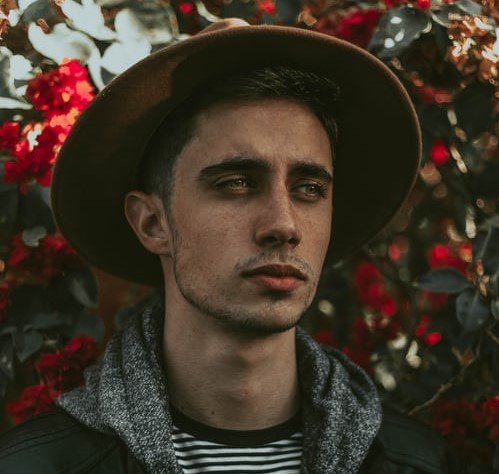 That afternoon, my mother asked me what I was going to do and I told her I was having the baby. She gave me a week to leave the house. I started thinking about what I'd be earning, and how much the rent for even the tiniest room would be. How could I make ends meet?
But the next day at work, I realized I could work it out. I had my car, after all, a car I'd saved up for working after school and on weekends, and the restaurant had a bathroom and a small room at the back with a large sofa.
When I was working double shifts, I'd crash on the sofa during my breaks, shower at work, and often slept in my car in the parking lot. As time went on, I got to know and even befriended some of my colleagues. 
One guy I just couldn't like was Dave. He was a brash lady's man, always on the make, and much too good-looking for my taste. Dave was an actor wannabee, and he was always telling us he was going to be famous.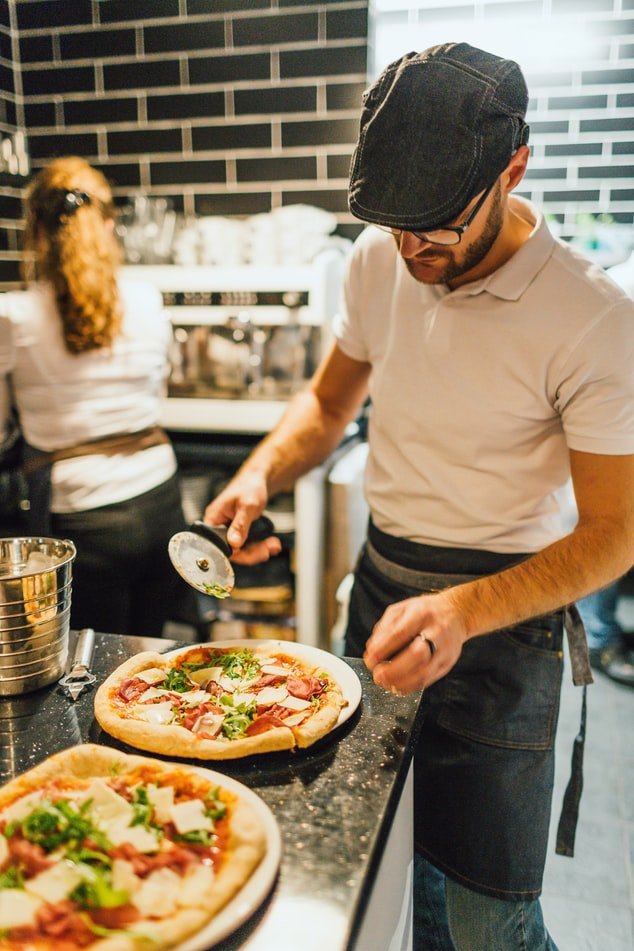 One night I was so tired I fell asleep on the sofa after my shift ended, and that was where Dave found me. I opened my eyes to see him and some big-boobed floozy staring down at me.
"What are you doing here?" Dave gasped.
I got to my feet slowly -- my baby bump was getting bigger by the day -- and answered him sharply, "Apparently, I'm cramping your style!" I walked out and headed for my car.
A few hours later, someone was knocking on my car window. Oh no! Dave again! I rolled down the window. "What do you want?" I asked him crossly.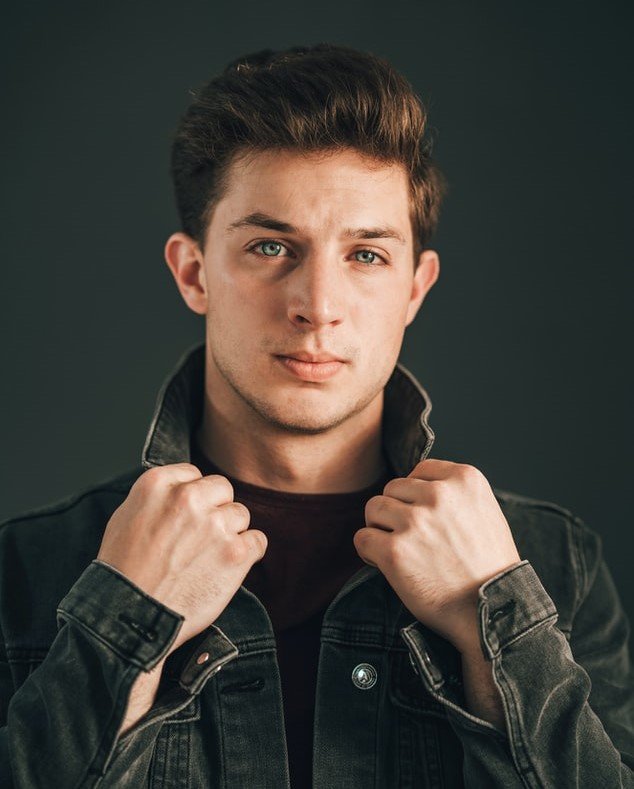 Dave opened the door and pulled me out. "You can't sleep in your car or on the sofa. You're coming home with me."
Vain, selfish, insufferable Dave took me into his home and offered me the care and support my own mother and the father of my child had denied me. And as time went on, I realized Dave was kind and thoughtful.
He was there for me throughout the entire pregnancy, went with me to Lamaze classes, and was there for the birth, holding my hand during the C-section. It was Dave who also carried my baby girl to me so I could hold her for the first time.
Now that Mia was born I wanted to move out, but Dave refused to let me leave. He told me Mia and I were now family, and that he needed us more than we needed him.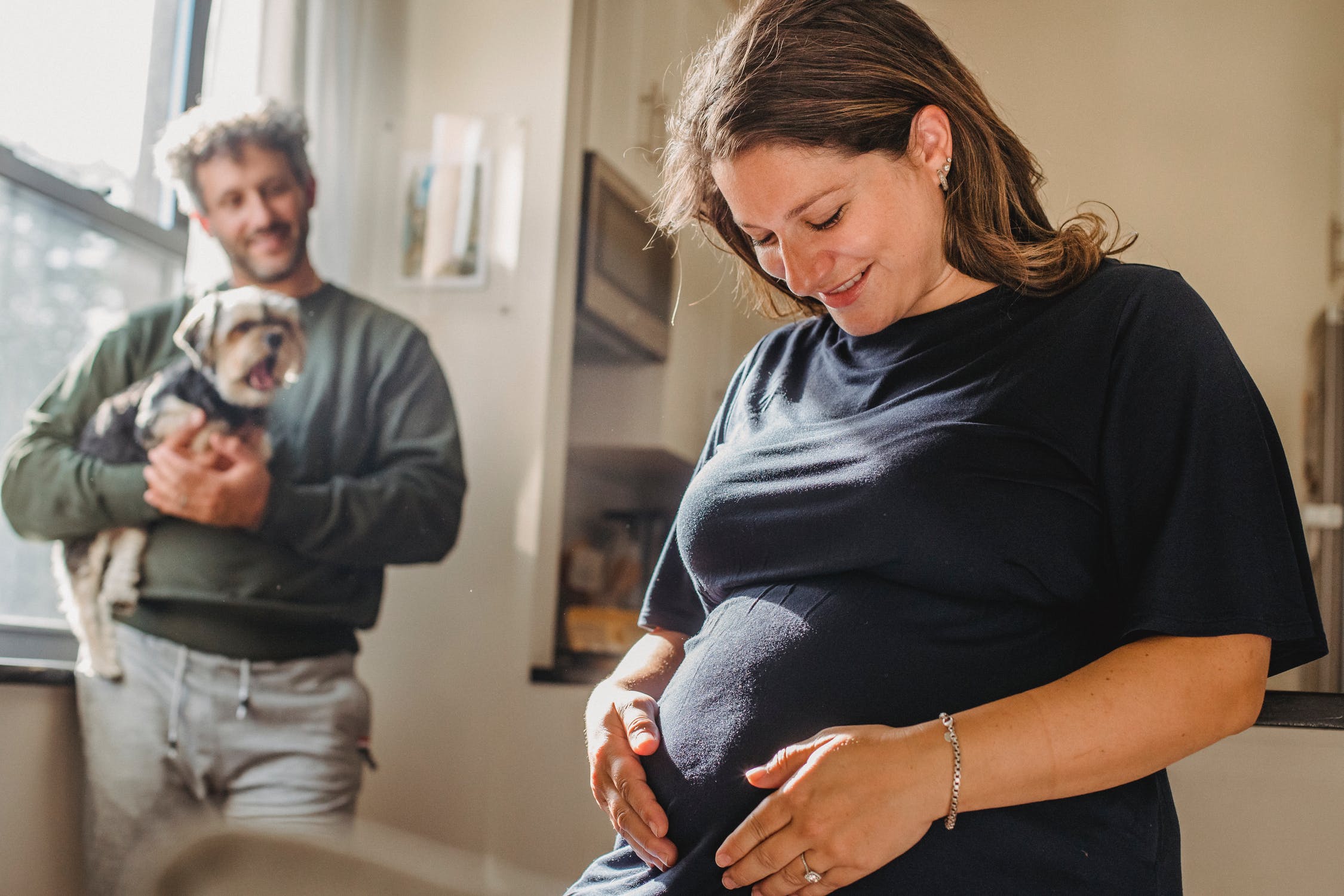 After days of arguments, I agreed that we would stay, but I made one rule: No women trooping in and out of Dave's room while Mia was in the house. To my surprise, Dave agreed.
We settled into a comfortable life together, and sometimes it seemed that we really were a family. Dave adored Mia and spoiled her shamelessly. From the time that she could walk, Mia was Dave's shadow toddling after him. She called him 'Da' and when people thought Mia was Dave's, I didn't correct them. But then Mia's real father showed up.
Mia was four when Rick came knocking on my door. He said that he was sorry, that he loved me, and that he wanted us to be a family. Rick had finished his MBA and was working at his father's firm. He had a good job, a great salary, he could take care of us, he said.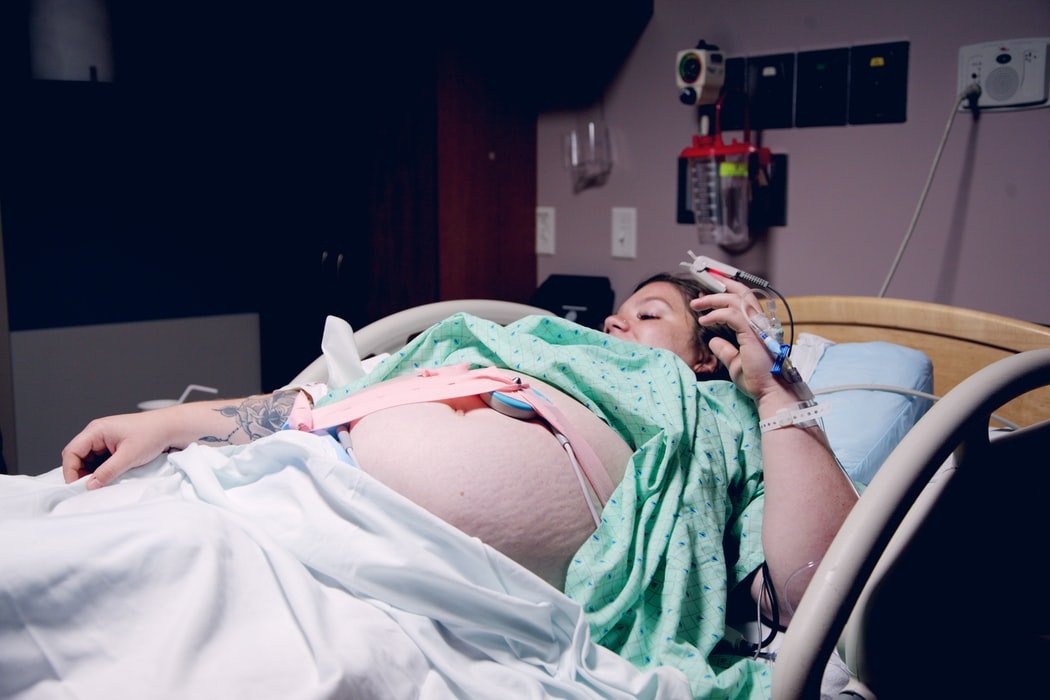 Mia was delighted to meet him. Now she had a father like all her friends -- not that she loved 'Da' any less, but Rick filled a void in her little life. I was so torn, I didn't know what to do.
I tried talking to Dave, after all, he was my best friend, but he was brusk and cut me off. "This is your decision. Do what you want!" he told me.
I was shocked by his tone, and even more shocked when he brought a girl into the house that night. I knocked on his bedroom door and reminded him about the 'no girl rule.' Dave opened the door and glared at me. "You're leaving, aren't you? This is MY house, isn't it? Butt out!"
So I did, but I was furious. I told Rick yes, and started planning to move into his luxurious apartment.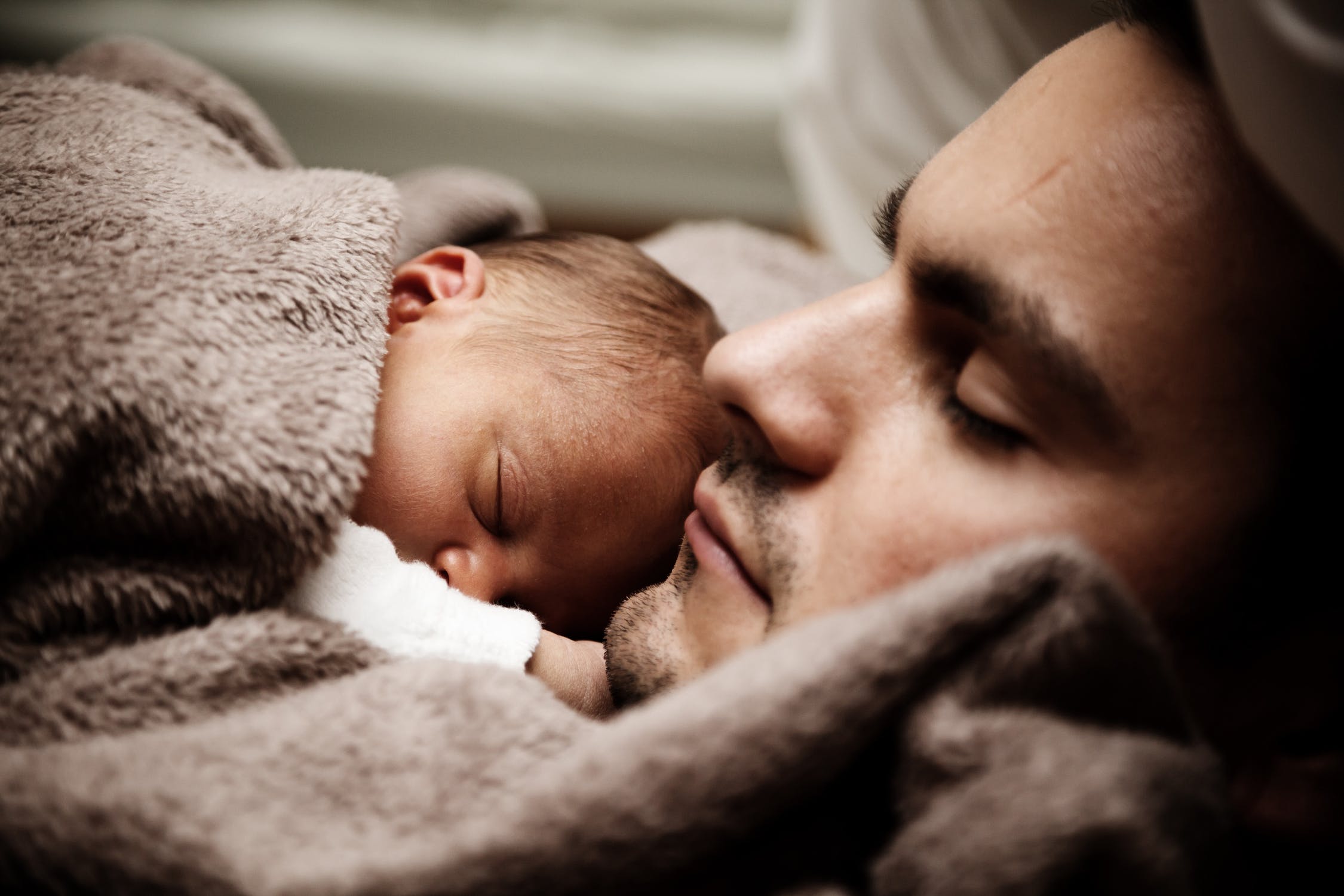 A few days later, I was in a smart decorating store looking at china when a girl walked up to me. It was that same blond stunner Dave brought into the house. "Hello!" she said with a sweet smile.
"Hi," I said awkwardly. "Look I'm sorry about the other night..."
The girl touched my hand gently. "It's OK. I just wanted to tell you that nothing happened."
I flushed. "It's none of my business..." I cried, "really..."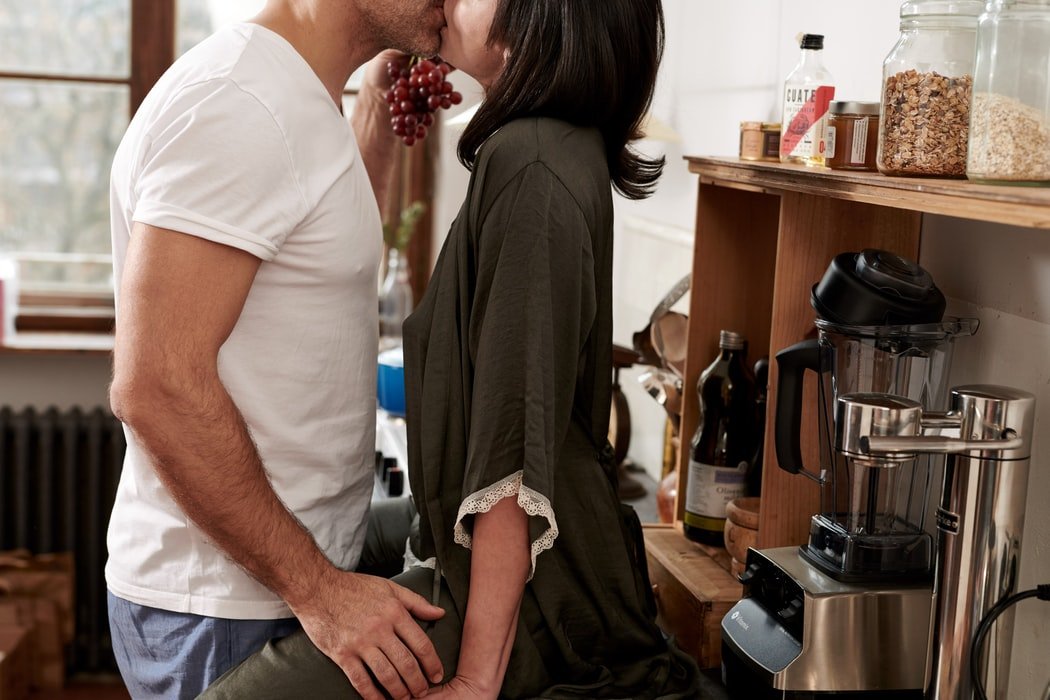 "Oh, but it is your business," she said gently. "You see, he loves you, and he wanted to set you free."
"He loves me?" I gasped, and I felt my heart expand. Dave loved me? And why was I feeling like this? Did I love Dave?
I literally ran home. "Dave," I cried, "where are you?"
"What do you want?" he asked me crossly.
"Dave, do you love me?" I asked him. He stared at me, his mouth hanging open, and I rushed on, "Because the thing is, I love you, so if you love me..."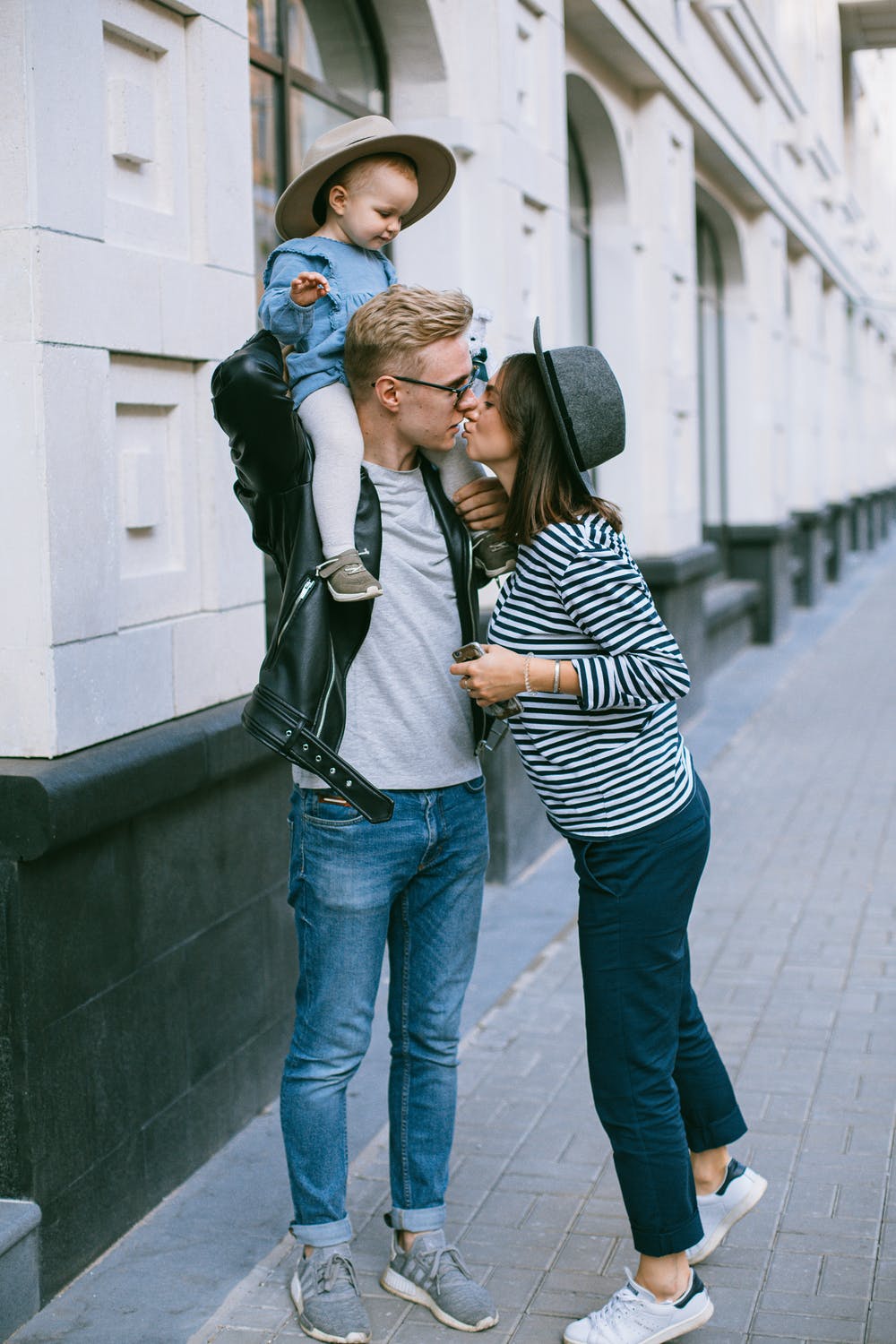 I never finished my speech because Dave was kissing me and I had my answer. That night I told Rick it was over between us. Of course, he was Mia's dad, and I was willing to let him see her, but that was all.
He was bitter, he was angry, he demanded to know why I was rejecting him. I just exploded. "Rick? Where were you when I was six months pregnant and sleeping in my car? Where were you when Mia cried? GONE. So I'm going to be with the man who was there."
And I did. Dave and I were married, and he finally did get his big break as a sidekick in a detective series. I'm happy, and so is Mia. We are a family.
What can we learn from this story?
Love is standing by someone's side through their darkest hour. Karen's mother and boyfriend abandoned her, and Dave was the one who helped her.
A family is about more than shared blood, it's about love, commitment, and devotion. Karen learned that the apparently frivolous Dave was the man of her dreams.
Share this story with your friends. It might brighten their day and inspire them.
If you enjoyed this story, you might like this one about a man who makes friends with the mother of the woman he loves to show her he is sincere.
This account is inspired by our reader's story but written by a professional writer. All names have been changed to protect identities and ensure privacy. Share your story with us; maybe it will change someone's life. If you would like to share your story, please send it to info@amomama.com.