Magic Johnson's Gay Son EJ Flaunts Slim Figure & Curly Hair in Dodgers Crop Top & Mini Shorts in New Family Photo
Magic Johnson's gay son EJ is every bit a fashionista. See how he showcases his trimmed and stylish physique while rocking stunning dodgers crop top and mini shorts in a new family snap.
EJ Johnson, an NYU graduate in event management and design, does nothing but make magic with his fashion trends. The socialite, and reality TV star, is the only biological son of famous personalities, NBA legend, Magic, and entrepreneur Cookie Johnson.
EJ has two other siblings; one stepbrother, Andre, and another adopted sister, Elisa, and he shares a close-knit relationship with both.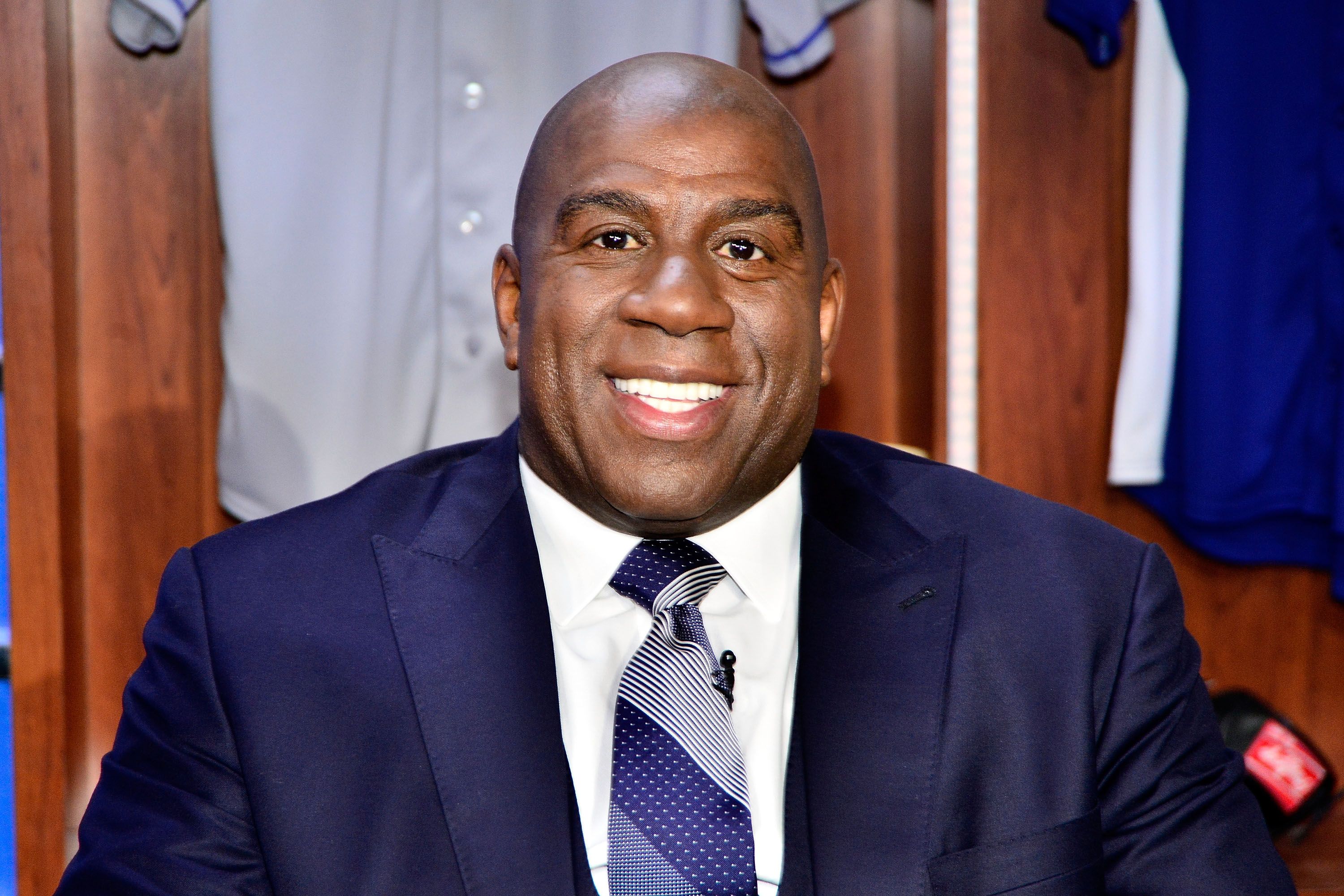 Recently, he gathered with his clan to watch the Los Angeles Dodgers during their recent baseball match. A snap shared by Andre featured himself, his wife and child, his parents, and brother, EJ.
They were dressed in the team's jersey and were all smiles as they posed close to each other. However, the 29-year-old looked different as he showed fans another way to style their jerseys.
EJ knotted his Dodgers top, creating a crop top look that allowed his toned abs to show. It paired with mini shorts, revealing how trimmed and sleek the young man appeared.
Cookie also showcased family bonding time via her Instagram snap. Both the businesswoman and her stepchild, Andre, had similar captions emphasizing that the family is everything.
For the Johnsons, fans believe that they are all about family love. This is a constant recipe that is always seen in how they handle their family affairs. 
Both Cookie and her husband, Magic, have a great relationship that has stood the test of time. They also have a friendly bond with their kids and tend to support them when necessary.
When EJ publicly declared his sexuality in 2013, he mentioned that his folks are his bedrock, and they stand by him. Even so, the NBA icon was not pleased when his son revealed his sexuality behind closed doors.
However, Magic learned to embrace his family and has since enlightened other parents on the need to be loving and compassionate parents.
Apart from being a fashion icon, EJ has a thrilling personality; one filled with confidence and pride for what he represents and who he is. 
During an interview, the reality TV star mentioned that he is happy with his body and does not need to transition. Cookie's mini-me has shown fans that he enjoys being fluid—the ability to dress like a male and female on different occasions.
He is also particular about his looks, and in 2015, EJ went under the knife to reduce his weight. This left him with a somewhat trimmed physique, which has been maintained and flaunted over the years.
EJ is not the only successful child of the Johnson family. Their other kids, Elisa and Andre, have both carved a niche in their careers. Andre is a family man with two kids and an eye for business and investments, while his sister runs a blog called "Selected By Elisa."