'I Dream Of Jeannie' Star Barbara Eden Has Exceptional Sense of Humor at 90 Despite Tragedy in Her Life
Barbara Eden may have suffered the most significant loss a mother could experience - the loss of her son- but twenty years down the line, the Golden Globe nominee still has her sense of humor.
Barbara Eden lost her 35-year-old son Matthew Ansara in a tragic case of a drug overdose, and even though a day does not go by without remembering her only son, this has not dimmed her light.
Today, the "I Dream of Jeannie" star turns 90. The celebrated actress, however, can easily pass for a 60-year-old, something she attributes to her strict workout routine as well as her diet.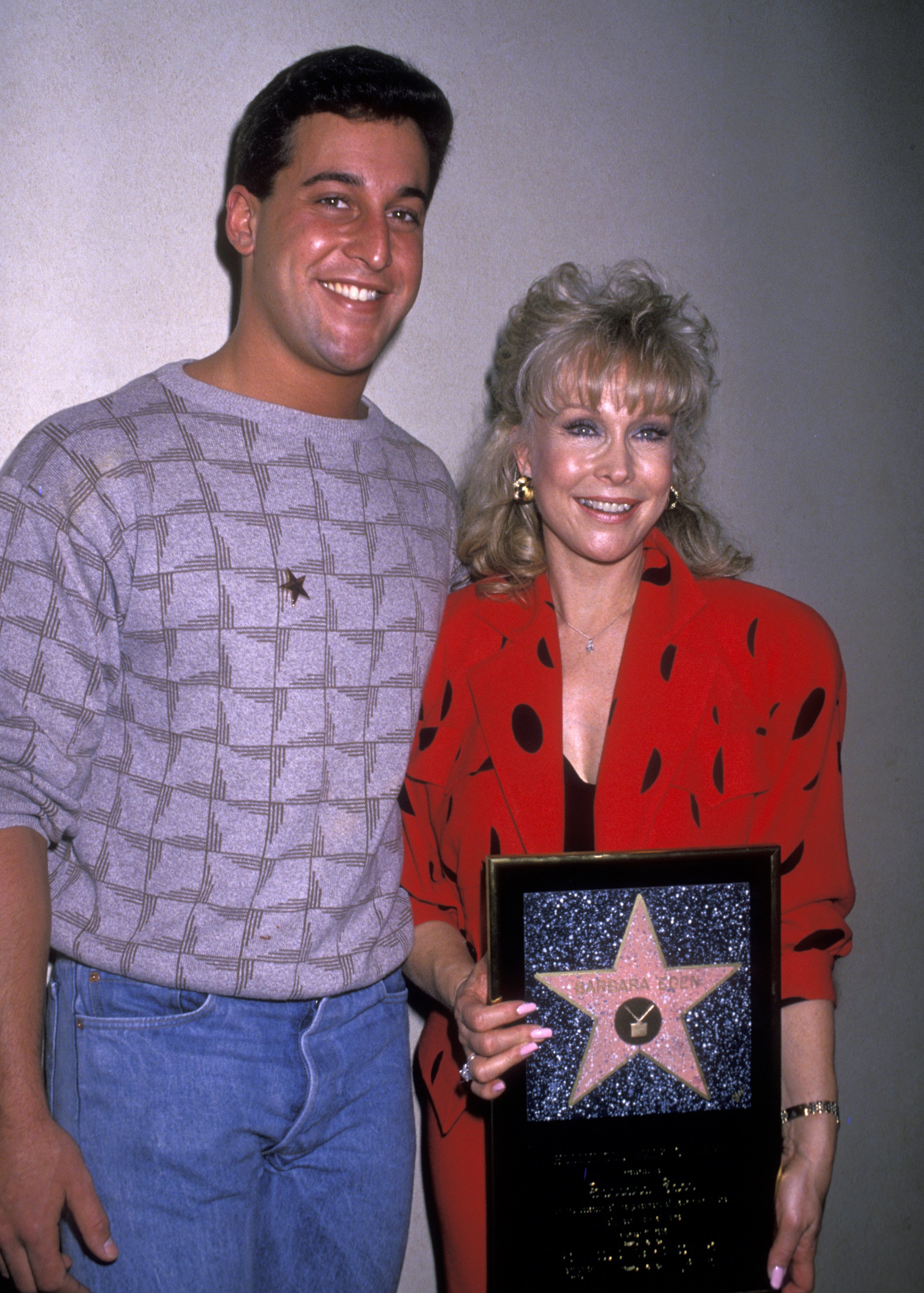 The actress revealed that though she used to spin thrice a week,  she discovered that it was not good for her knees, so she changed her workout routine. She now walks around a track and lifts weights.
She also says that she tries to maintain her diet, adding that she loves to have protein for lunch and to ensure she has enough energy to keep her going through the day, she says:
"I have a good breakfast."
She still loves her occasional glass of wine and chocolates, but besides that, she does not deviate too far from her usual diet. 
Sharing her secrets on staying young, she says doing everything in moderation is key. She, however, reminds her fans not to limit themselves in imagination and dreams. 
In addition to her observing her workout and diet, the "Sabrina, the Teenage Witch" actress says another secret to feeling as great as she does at her age is to have a good sense of humor and staying active.
[Matthew] was found in his truck, having accidentally overdosed on heroin. 
The nonagenarian starred in the primetime hit show from 1965 and took the role of a genie, whose master was Larry, a role played by Tony Nelson.
And it is while filming season 1 of the iconic show that she fell pregnant with her only son, Matthew.  She and her husband at the time, Michael Ansara, had been trying for a child for seven years, and finally, it had happened.
The couple welcomed their baby in August 1965. She says they were ecstatic at finally achieving a long-life goal of being parents and referred to their son as their "lucky-charm baby." She continues:
"Our joy was boundless. We had a child at last, and we loved him more than words could say."
Matthew enjoyed a childhood of pure adoration from his parents, who helped him chase his dreams in acting and even saw him feature in movies such as  "Con Games" and "To Protect and To Serve."
His teenage and early adult years were, however, riddled with trips in and out of rehab, and finally, at the age of 35, and only a month to his wedding, he was found in his truck, having accidentally overdosed on heroin. 
Eden remembers her son fondly and loves talking about him in a bid to keep his memories alive in her heart and those of the people who knew and loved him.