My Father Pampered Me for 18 Years Just to Throw Me Out Once – Story of the Day
I was angry with my father when he turned out in the cold after spoiling me my whole life, but years later, I realized the reason.
My mother died when I was three, and my father, seeing me as all that was left of the only woman he'd ever loved, lavished all his love and attention on me. That's good, right?
Love and attention are what every child needs to grow strong and confident. I had plenty of love, attention, and confidence too, but I was also entitled, spoiled and demanding. In giving me everything, my father gave me too much.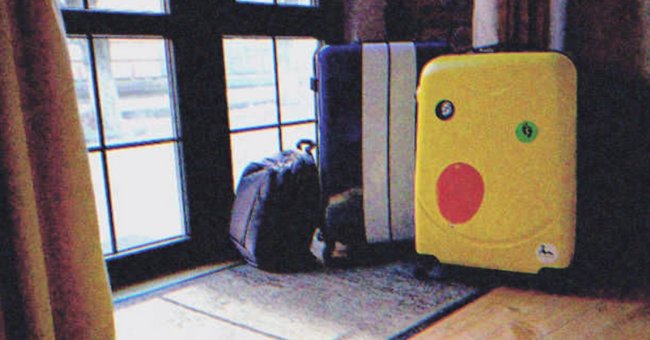 My father had been fortunate in his business dealings, and so he denied me nothing. As a little girl, I had scores of dolls, clothes by the trunkful, books, games, a dog, and a pony, but in truth, I valued none of it.
As a teen, I became even harder to please, and my father continued indulging me even though I was petulant and unpleasant to the people around me. At 23, I was out of control.
I started hanging out with a wild crowd, was out all night, and slept all day. When my father asked me about my plans for college, for my future, I laughed. "Why do I need to go to college, daddy? I've got you, and you have all the money in the world."
I now know that the final straw for my father came when I came home drunk one night, a pair of $3,000 shoes in my hand, and my knees scabbed from falling down on the street in front of the nightclub.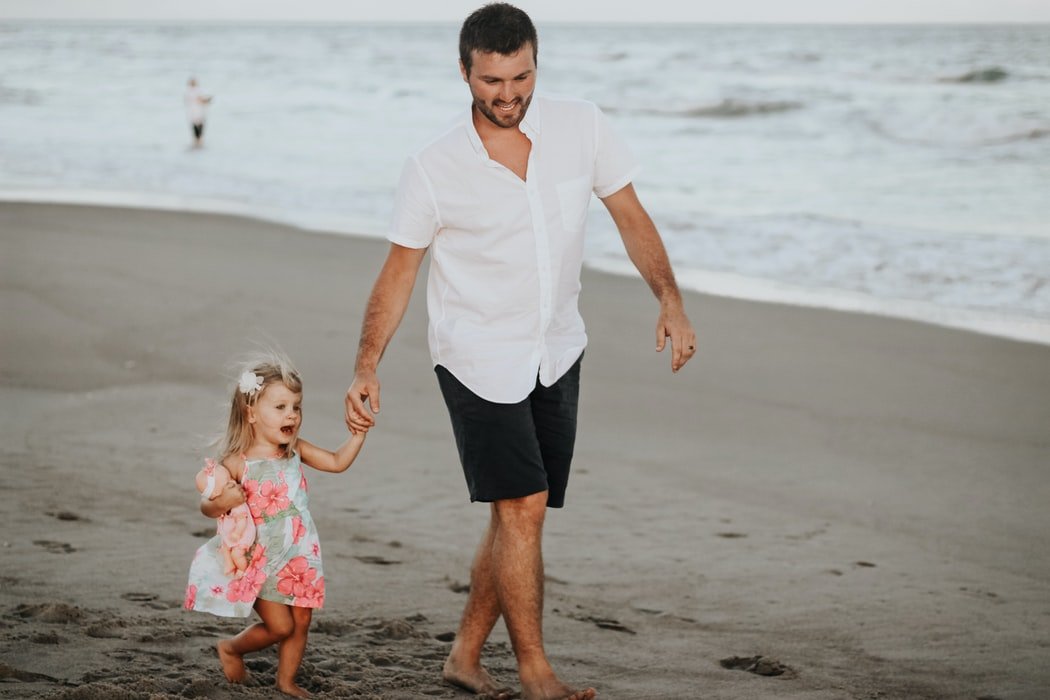 "What happened, Ria?" he asked, concerned. "Are you hurt?"
According to daddy I just laughed. "I'm feeling no pain, daddy... I'm floating!" And then I fell face-first into the sofa and threw up. I woke up the next morning in my bed, thankfully cleaned up, but still wearing the same dress.
I stumbled into the kitchen looking for coffee and found my father looking very upset. "Daddy, please can I have my coffee before you give me the usual lecture?" I whined.
He shook his head. "No lecture, Ria," he said. "And no coffee. Come." Dad took me by the arm and escorted me firmly to the hall of our lovely house, where a suitcase I recognized as mine stood waiting.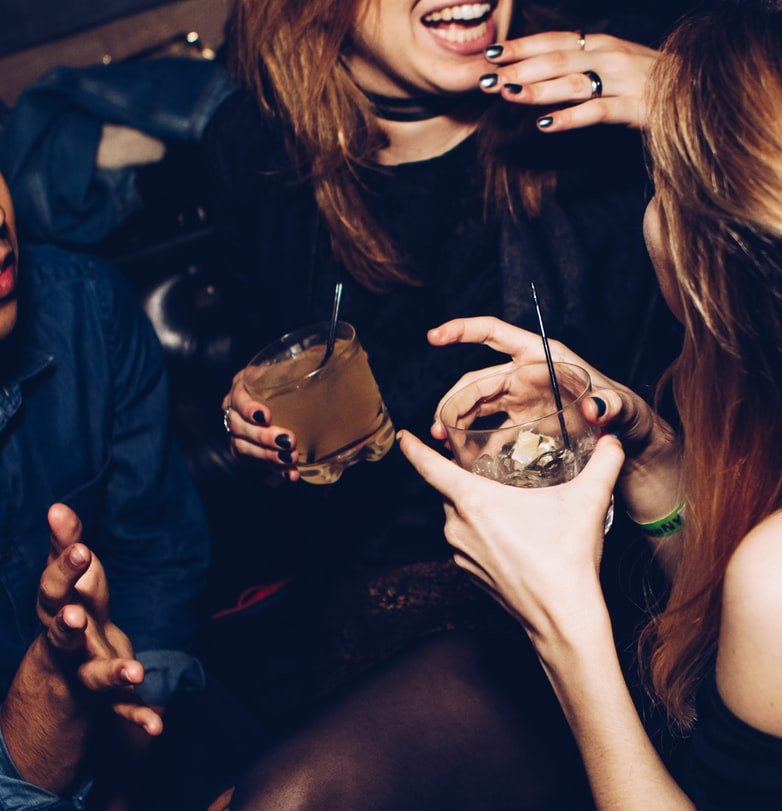 "What... What's going on, daddy?" I asked.
"I have work to do and problems to solve, so you will be staying at your grandmother's old house for the next few months."
"WHAT?" I gasped. "That old dump in the middle of nowhere? No way! I'll stay at a hotel..."
"No hotel," dad said. "There's no money for a hotel. I've had the water and lights turned back on in the old house, and groceries will be delivered each week. Anything else you want, you'll have to work for." 
An hour later, I was standing in front of my grandmother's ramshackle house in the old neighborhood, holding the keys in one hand and my suitcase in the other. I couldn't believe this was happening to me!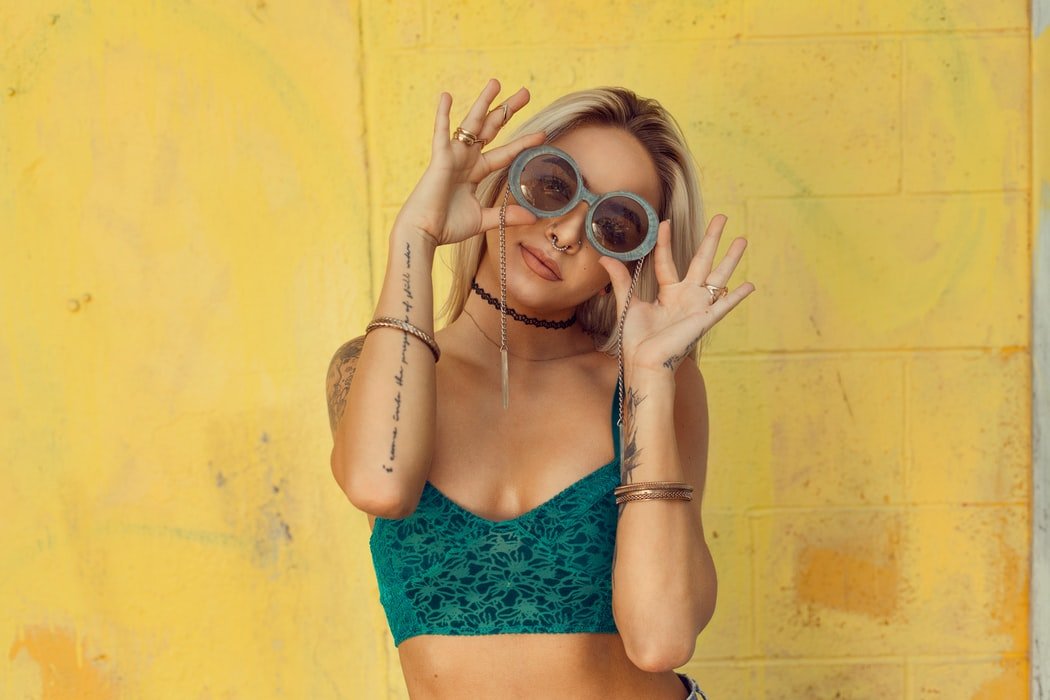 I worked up the nerve to walk in and found the house unchanged, but with a thick layer of dust everywhere. I screeched at the sight of a spider and reached for my handbag to call my father on my phone.
There was no phone, and my purse was gone too. No cash and no credit cards. I couldn't phone for help or call an Uber. I was a prisoner in this house! After crying a lot, I decided I was hungry.
I walked into the kitchen and found three large grocery bags on the table. I looked inside and saw only raw vegetables, meat, eggs, flour, and milk. Where was the FOOD?
I was used to having meals made for me, at home or in restaurants. I'd never encountered the raw materials before. I drank some milk straight out of the carton, then decided to make soup. That couldn't be too hard, right?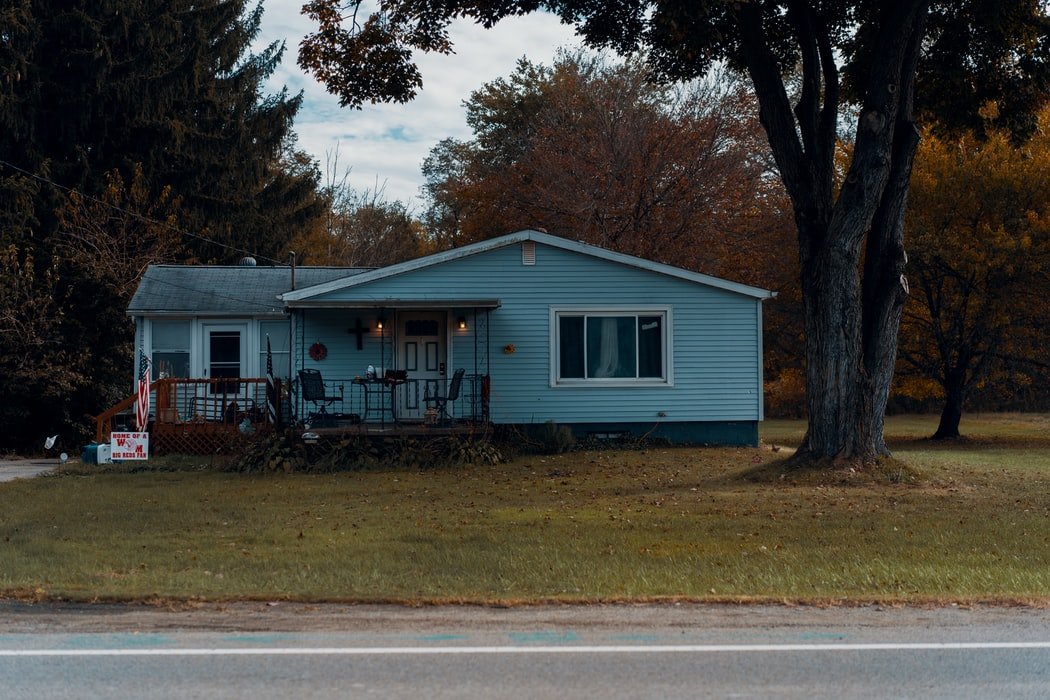 Not long after, I was in the backyard dowsing a smoking pan with the garden hose. There was more to this cooking business than met the eye. I was about to go back in when I saw a man watching me with a grin on his face.
"Well hello!" he said. "Welcome to the neighborhood!" He was young and cute and he looked well nourished. I decided to be charming.
We can all learn new skills and turn our lives around.
"Hi!" I smiled. "Do you know how to make soup?"
He smiled back. "Do I ever! I'm a cook at the Pork Pie -- that's the local diner," he explained. Before long, Jeff -- that was his name -- was in the kitchen quickly chopping things up and throwing them in pans.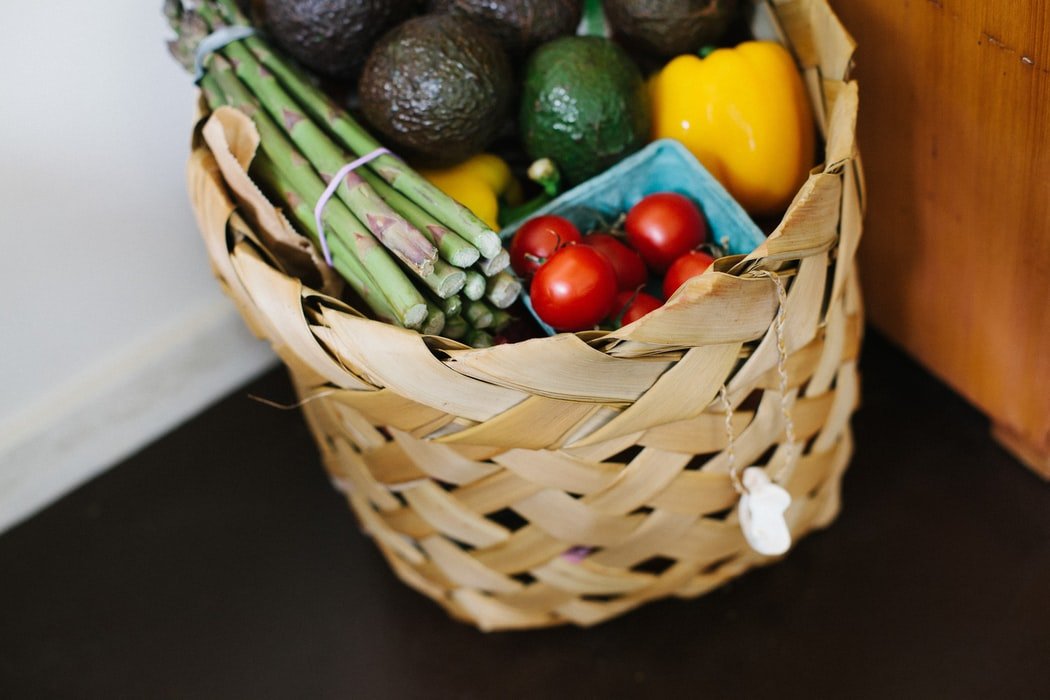 Whatever he was doing smelled delicious. But Jeff wasn't willing to let me stand around and look pretty. He got me chopping things and dropping them into hot water. He wanted me to know how to do it all myself.
He looked around. "You need to do some dusting here," he said, and I blushed and mumbled that it was on the list for the next day. The soup was delicious and hearty and I ate two whole bowls.
The next day, I dusted and cleaned that old house and ruined my nails completely. I worked up quite an appetite, so I ate up what was left of Jeff's soup. In the afternoon I took down my grandmother's cookbooks.
I was going to learn to fend for myself. My father wouldn't find me sniveling and beaten. I made dinner for myself, and it wasn't half bad. A week later, I invited Jeff for lunch and the pasta I made was delicious.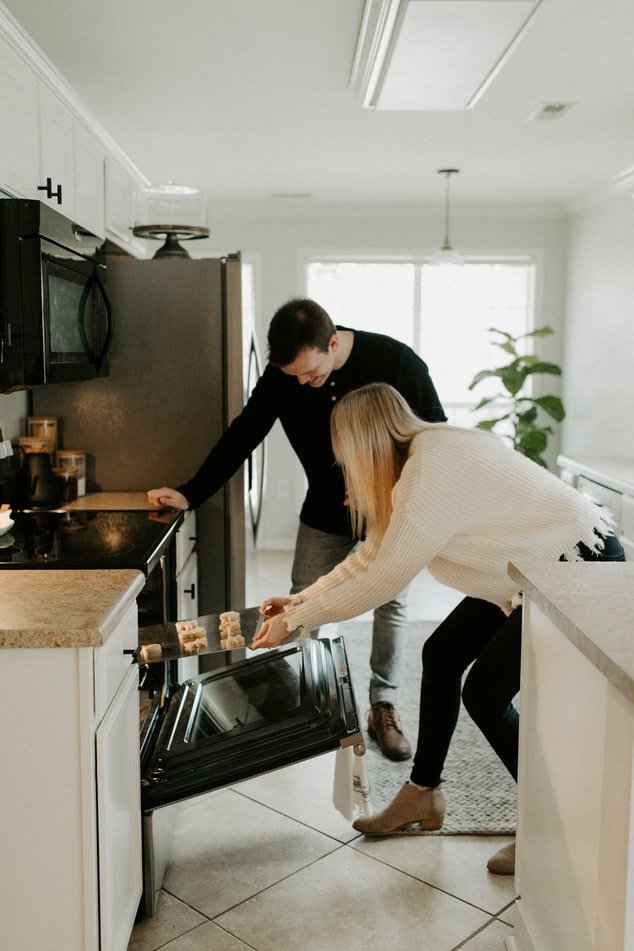 Life fell into a pleasant pattern. I cooked, cleaned, lay around in the garden. One day I was bored so I started to look at the bags of old fabric scraps in my grandmother's sewing room. 
I started stitching bits together in a pattern that pleased me and made a handbag. I liked it! So I made another. When Jeff dropped in at the end of the day, as he did most days, I showed them to him.
"Make some more," he said. "Let's take them to the crafts market on Saturday. I think you could sell these."
By Saturday I had 12 bags, and I sold them all at the market for $50 each. People liked them, and a woman who owned a boutique asked me if I took orders. That night I counted out the money I'd made.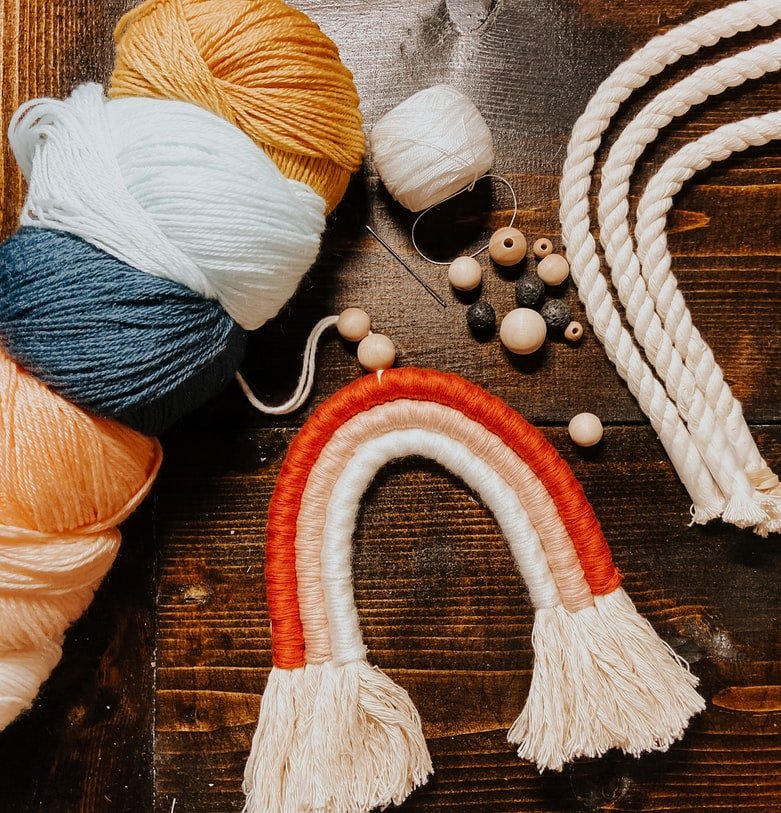 I was so proud of myself. People LIKED my creations, and the funny thing is, I like my new life. When my father showed up three months later I was glad to see him, of course, but also apprehensive.
"Ria," he said, and hugged me, "I missed you so much!" He looked me up and down. "You look wonderful!"
"You look tired and thin, daddy," I told him. "Would you like some stew?"
My father followed me into the spotless kitchen and stared in astonishment at the pot of stew bubbling on the stove and the cookies on the table. "Who did this?" he asked. "You have a cook?"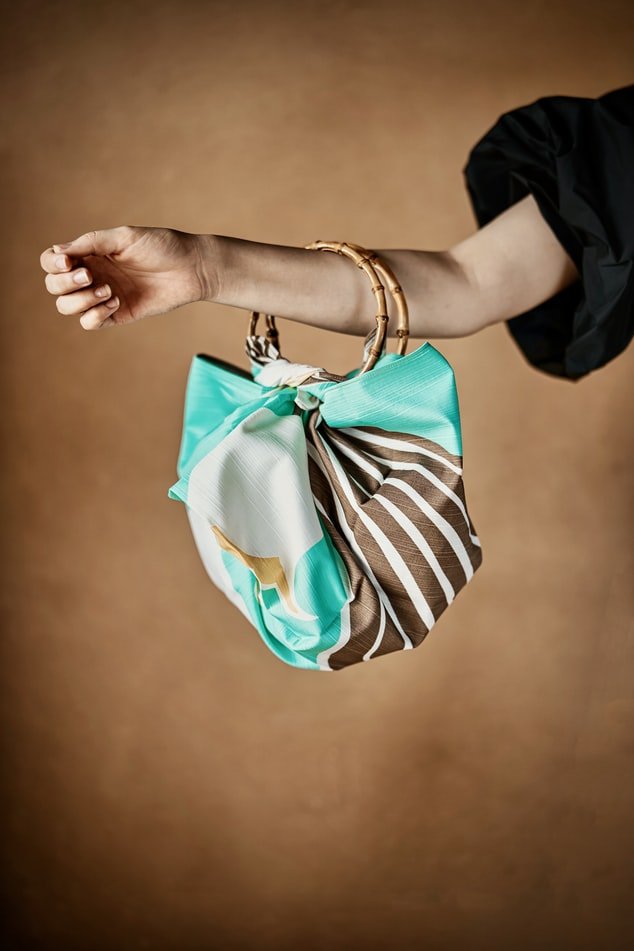 "I made it, daddy," I told him. "I can take care of myself!"
My father was grinning happily and I started telling him how I was selling handbags, only the demand was outstripping my ability to produce. "They love it, daddy, so I'm thinking, when I can, I'll hire a seamstress..."
I saw tears in my father's eyes. "Oh Ria," he said, "I'm so proud of you! You've learned your lesson, now you can come home."
I looked at him. "Home? But I am home, daddy. I like it here, I'm happy and useful. And besides, there's this guy..:"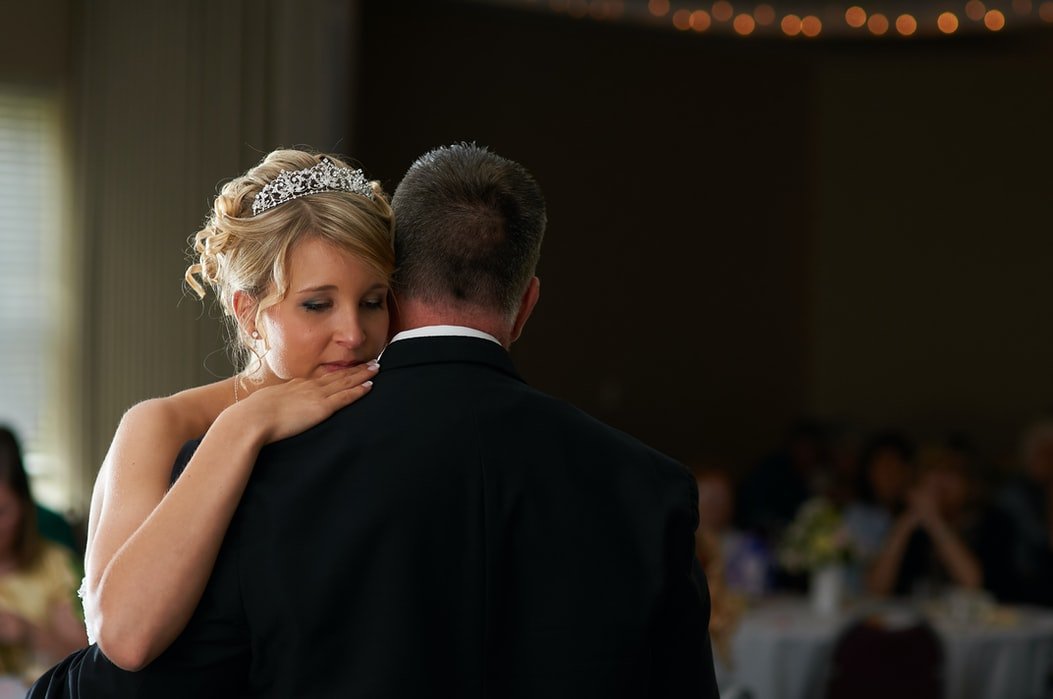 That night my father met Jeff and they liked each other, which was perfect because six months later, I married him. And this is how my life was transformed when my father decided to teach me a lesson.
What can we learn from this story?
Don't take your life for granted. Ria was used to luxury and leisure until it was all taken away from her.
We can all learn new skills and turn our lives around. Ria discovered she could do so much more than she'd ever imagined, and she even discovered a talent.
Share this story with your friends. It might brighten their day and inspire them.
If you enjoyed this story, you might like this one about a man who discovers his youngest son isn't his and keeps the secret his whole life.
This account is inspired by our reader's story but written by a professional writer. All names have been changed to protect identities and ensure privacy. Share your story with us, maybe it will change someone's life. If you would like to share your story, please send it to info@amomama.com.