Serena Williams Puts Her Assets on Display in a $50.00 Ruched Bodycon Dress Posing near Huge Painting
Serena Williams recently showed off her curvy physique in a handpicked $50.00 ruched bodycon dress everyone now seems to be interested in. Here is what her fans had to say. 
Serena Williams is a natural leader. She recently showed just how much influence she commands when a clothing piece she modeled sold out after the photos went live on social media. 
The pictures were shared on two different Instagram accounts; one belongs to a page dedicated to sharing fashion icons strutting their stuff while the other is the official page of her fashion brand, "S by Serena."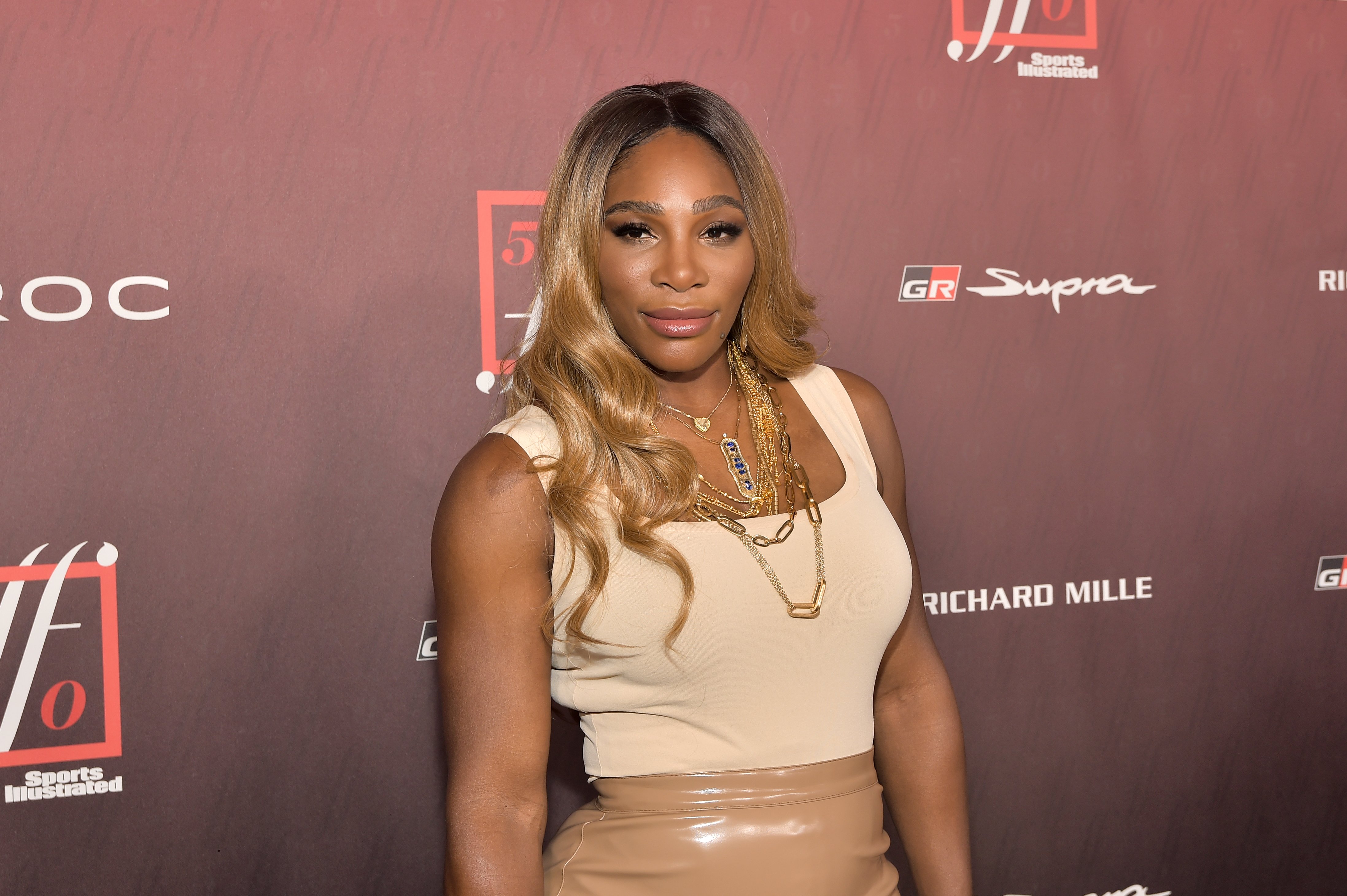 The pictures captured the bold-faced beauty posing in a ruched bodycon dress that clung to her alluring shape. The sleeveless outfit, which is among those from her Serena collection, has drawstrings on both sides to adjust the length. 
One shot saw her strike a pose with her back to the camera and her gaze towards it. She was in a room that held several artful paintings, but she stood before a large, vibrant painting.
Another shot saw her seated on the floor with her toned bronze-looking legs on full display and her attention focused on the camera. 
Serena coupled the glamorous outfit up with a strapping pair of stilettos and had her long hair styled uniquely in a single ponytail knotted several times at measured intervals as it fell down her back. 
In recent months, the hairstyle has been pictured on many stars, including Priyanka Chopra, Gigi Hadid, and Ariana Grande. 
Serena was accessorized with glittery jewelry, and her makeup was done to perfection, adding even more spiciness to the famous tennis star's getup. 
If there was any doubt about Serena's fashion star status before, the pictures and her recent achievements have laid them to rest. She is a mother of one, and even though her daughter, Olympia, is still a toddler, the tot has been introduced to fashion. 
Olympia joined her mother for her fashion campaign in March, and since then, the lovely duo has teamed up several times to model for different brands, and fans have not been able to get enough. 
Serena shares her daughter with her husband, Reddit co-founder Alexis Ohanian. She recently gave fans a peek into her daily life when she joined her sister, the equally talented tennis star Venus Williams, on her Instagram live show. 
It lasted for more than thirty minutes, and it saw the sisters crank things up with a low-impact workout followed by a rapid-fire Q&A session where they revealed some interesting details about themselves. 
It has been an eventful year for Serena, and she has accomplished a lot; a couple of days ago, she collaborated with Nike to unveil a collection of women's athleisure wear and accessories. 
It was created by a group of up-and-coming designers known as the Serena Williams Design Crew (SWDC). Nike allegedly selected the group two years ago as part of its "diversity in design" apprenticeship program. The outfits will be available on Nike's website and in stores from September 1st.