Kandi Burruss Pens Heartmelting Letter to Taller Daughter Riley on Her 19th Birthday
"The Real Housewives of Atlanta" star Kandi Burruss celebrated her oldest daughter Riley Burruss' 19th birthday with a heartwarming tribute. 
American singer and songwriter Kandi Burruss is famous for her starring role in Bravo Network's reality television series, "The Real Housewives of Atlanta." 
Kandi, a member of the female R&B group Xscape, is a proud mom of three children. She shares two kids, son Ace Wells Tucker and daughter Blaze Tucker, with Todd Tucker, her husband.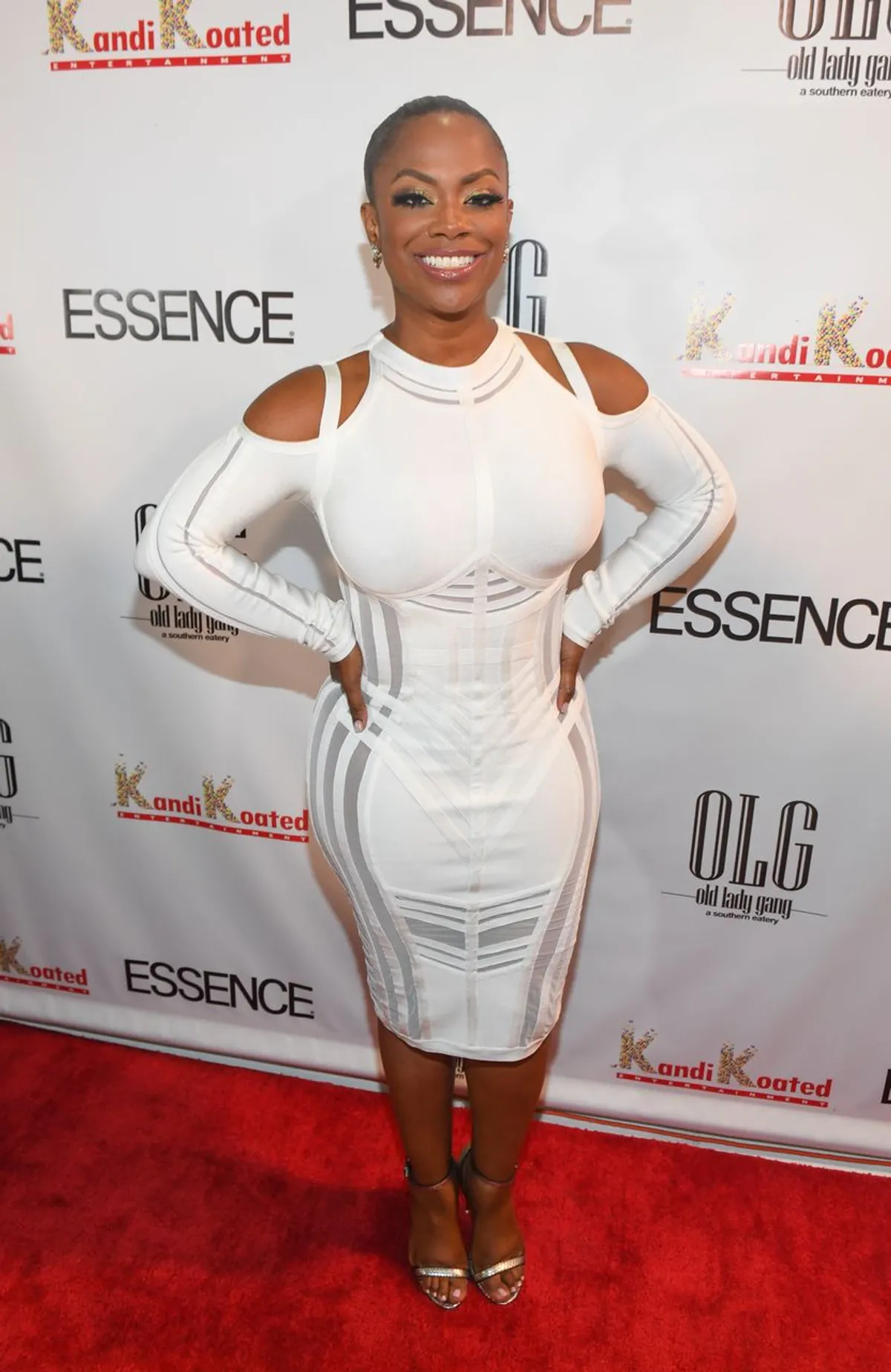 Kandi also has an older daughter named Riley Burruss, who she shares with her ex-boyfriend Russell "Block" Spencer. On Sunday, Riley turned 19, and her mom was in a celebratory mood. 
Kandi shared a picture of her and Riley posing in an Instagram post to commemorate her daughter's birthday. The snapshot showed the striking resemblance between mother and daughter and how much Riley has grown as she is now way taller than her mom. 
Kandi wore a black buttoned jumpsuit over white innerwear, while Riley wore a black crop top and blue denim jeans. She also tied a sweatshirt around her waist and carried a Louis Vuitton shoulder sling bag. 
Mother and daughter embraced each other and smiled while making peace signs. Kandi shared three other throwback pictures showing her and Riley when the celebrant was a toddler. In the post's caption, the proud mom wrote: 
"Happy Birthday to my first born @rileyburruss! No matter how grown you get you're still my baby. I love you so much & Im proud of the woman you are becoming."
Kandi prayed that Riley should experience happiness and multiple A's in the new year. Many of the reality television star's friends and fans joined her in wishing her daughter a happy birthday.
Riley shared pictures of her birthday celebration in a post she made on her Instagram page. The photos she shared showed her striking poses with her beautiful brown birthday cake, which had multiple hearts.
Her mother made her internship much more comfortable by getting her a $66k per year high-rise apartment in NYC.
The beautiful teenager wore a multicolored T-shirt and rocked blonde hair. In the post's caption, she described it as "a southern birthday."
Kandi also shared an Instagram story showing off an incredible meal chef Xavier McGee prepared for Riley. The video documented the delicious-looking dishes for her daughter's over-the-top birthday brunch. 
Riley's 19th birthday celebration mirrored her 18th birthday celebrations, which saw her mom also pay tribute to her on Instagram, describing her as her best friend, big baby, among other endearing terms.
In December 2019, Riley got accepted into New York University, which had been her dream school. The teenager dreams of being an entertainment lawyer, and her mom has been supporting those dreams. 
Riley spent the summer of 2019 interning at a New York law firm. Her mother made her internship much more comfortable by getting her a $66k per year high-rise apartment in NYC.
Recently, Kandi updated on Riley's life in college and revealed she has been missing her baby girl. However, the loving mom stays in touch with her daughter via social media, and she gets excited when she sees Riley on Instagram.