Billie Eilish Debuts Daring Short Haircut Inspired by Her Mom
Music star Billie Eilish debuted a whole new look on social media, and the youngster has been relishing the lovely look. She also revealed that her inspiration came from her mom.
Billie Eilish's new look on Instagram came with some show-off, as the star proved she was satisfied with her style choice and enjoying every bit of it. The musician shared several photos and videos showing her having fun.
While the new hairstyle had fans gushing and giving their approval, Eilish has credited her mom for the new cut. She mentioned that one of her mom's looks inspired the hair glam.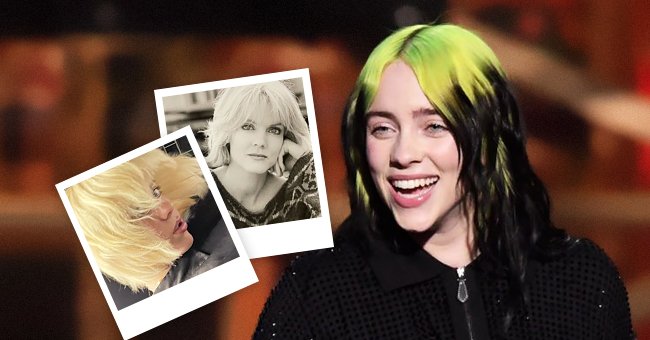 BILLIE ROCKS A BOB CUT
The star, who went through a lengthy process to dye her hair platinum blonde, cut into a bang at the front and bob at the tip. The light bangs framed her face keeping the focus on the outline of her eyes.
The "Bad Guy" singer took to her Instagram story to flaunt her amazing tresses during an evening ride. She tousled the hair around while running her fingers through it.
Billie also posted images of a younger version of her mom. In the black-and-white photos, the matriarch rocked her platinum blonde hair, and it was the same look that the singer rocked.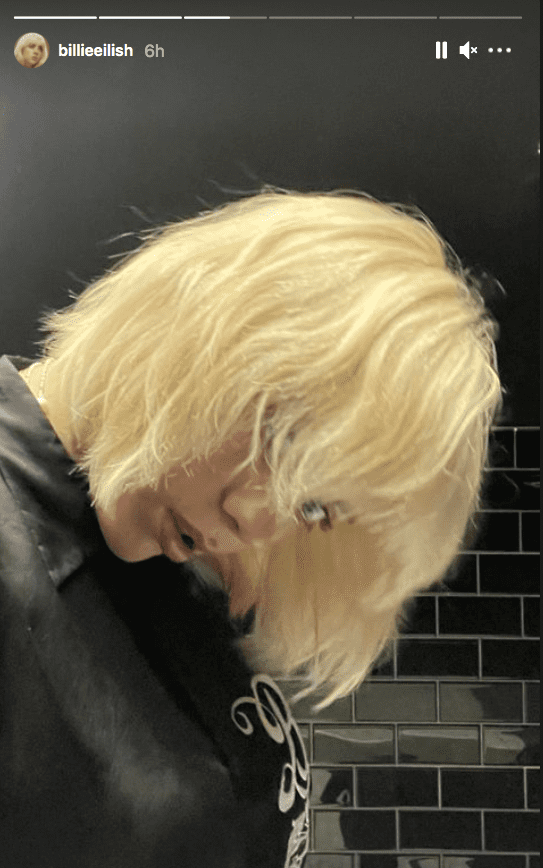 [Billie] parents and sibling stood by her with the right amount of support.
Fans on social media had another opinion about who the "Happier Than Ever" crooner channeled. One fan thought it was Marilyn Monroe, while someone alluded to Billie's coming appearance at the Met Gala. 
A succession to her haircut started with dying her black and green tresses blonde. The process took a while, going from blue to purple, and Billie had to cover it.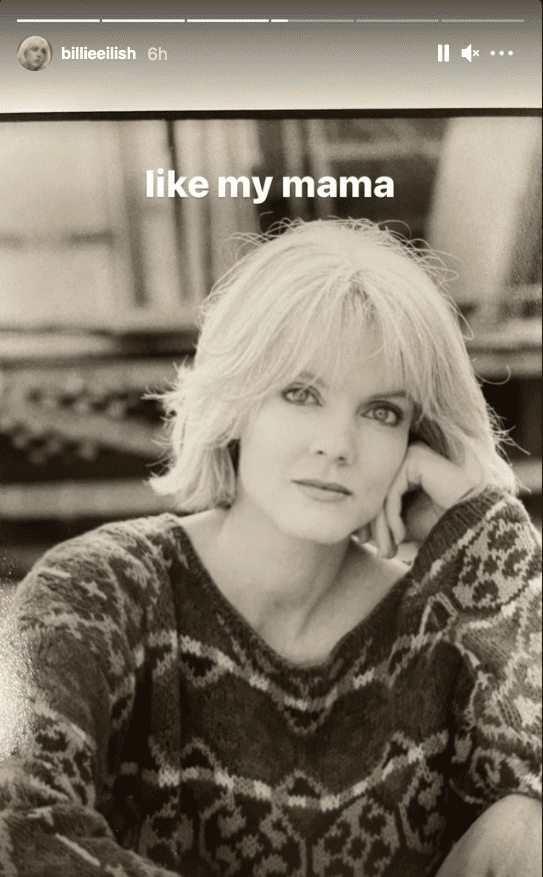 WHO IS BILLIE'S MOM?
The award-winning singer's mom, Maggie Baird, is an actress. Baird combines being a supportive mom to Billie and her brother Finneas with her Hollywood career.
She has appeared in several films including, "Bones," "X-Files," "Six Feet Under," and "See Dad Run." Baird has worked as a voice actress, and recently Billie went to watch her perform on Broadway. 
Just like Baird, Billie's dad, Patrick O'Connell, is also an actor. Although he has not taken any significant role, Patrick has bagged roles in big shot movies like "Baskets," "The West Wing," and "Iron Man."
BILLIE WAS WELL-PROTECTED
Although she burst into the limelight at a young age, Billie had nothing to fear. This was so because her parents and sibling stood by her with the right amount of support. 
She once shared that after her hit single," Ocean Eyes" dropped, her parents played an important role in ensuring her safety. She relayed that since her younger days, her parents fully supported her ambition. 
The "You Should See Me In A Crown" singer noted that she felt privileged about being protected by family when she learned that some people her age with such fame did not feel protected.