Christopher Hecht Is Dog the Bounty Hunter 1st Son He Didn't Know About until His Mom's Passing
Duane Lee Chapman has a handful of kids to show for his multiple marriages. However, he never met his first son, Christopher Hecht, until the youngster attained adulthood due to complicated circumstances.
Best known as Dog the Bounty Hunter, Duane Chapman has warmed his way into hearts with his adventures as a real-time bounty hunter, which ultimately garnered his own TV shows.
Much like his television stardom, the reality star is also known for his love for big families, having about a dozen kids in tow from five previous marriages. While fans watched some of the star's kids come of age in the spotlight, Duane's oldest son, Christopher Hecht, only met his dad in his adulthood.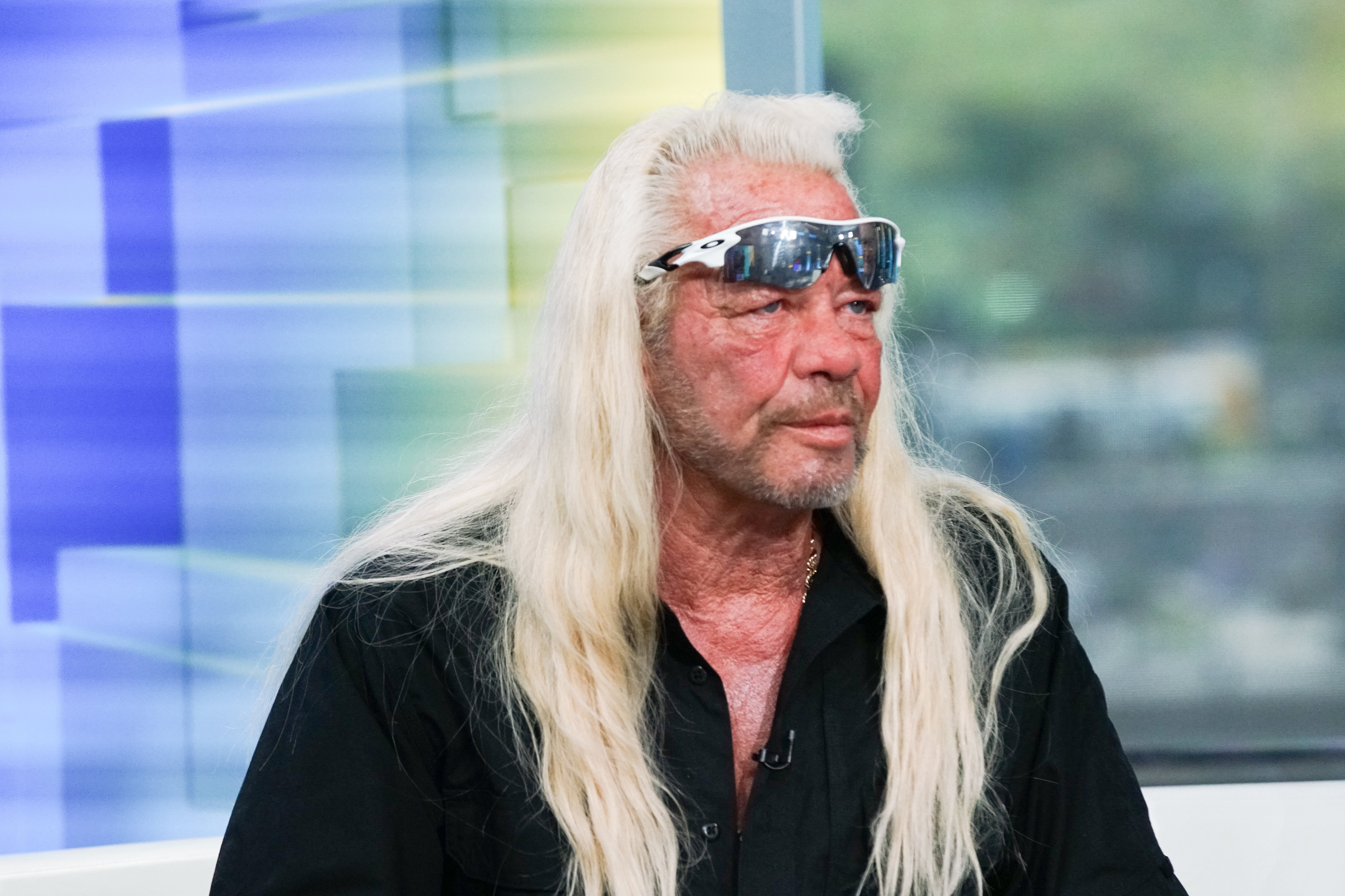 WHO IS CHRISTOPHER HECHT?
Christopher Hecht, 49, is Duane's oldest son. The bounty hunter welcomed Hecht from his teenage relationship with his one-time girlfriend, Debbie White.
For years, Hecht grew up in his mom's custody, with Duane having no knowledge of the youngster. But that changed after White's death by suicide while the star was serving a prison sentence in the seventies.
The icon only found out about his son's existence when he got out of prison. However, Hecht was already twenty-one when the duo reconnected and tried to build a relationship.
Following his mom's death, Hecht was adopted by another family, where he grew up to become somewhat rebellious. Although he doesn't bear Dog's last name, the Colorado native has "Chapman" tattooed on his chest as a reminder of his parentage.
Like his dad, Christopher has experienced his bout of life travails, plagued by legal troubles, multiple arrests, and addiction. His adoptive mom confirmed he once fled home after spending a 90-day stint in jail, one of the 49-year-old's numerous rebellious acts.
Following Duane and Hecht's meeting, the icon staged an intervention for his son, sending him to rehab to break some of his habits. Notably, Hecht is also a father, having at least one teenage son, Prestly, with his ex-girlfriend.
HECHT'S LEGAL TROUBLES
Despite their reconnection, the relationship between Hecht and his father remained strained for years. In 2008, the reality star famously escorted one of his captives to the Pueblo County Jail to turn him in.
What he didn't realize at the time was that his son was in custody in the same jail. Hecht was arrested days prior on suspicion of third-degree assault and crimes against an at-risk adult.
In a later interview, the then 36-year-old told news outlets that his dad had no idea he was there, as they hadn't been in touch in the last two months. He also expressed sadness that his dad left him in jail.
The man, who did not enjoy some of the privileges growing up like most of his half-siblings, concluded that being Dog's oldest child was a difficult task.
STANDING UP FOR DOG
Hecht and Duane became caught up in a legal feud in 2007 after records of the bounty hunter's conversation with his son Tucker were leaked.
In the voice record, the television personality bluntly described Tucker's girlfriend with racially inappropriate terms. The news put Duane under fire, with fans and other netizens slamming him for being racist.
Hecht, who previously landed in jail for threatening an African-American man, stood up for his dad, noting that Duane was not racist.
In the star's defense, the Pueblo resident claimed his dad was not the monster that people thought. He pointed out Duane's long hair, among other bodily attributes, to back his point.
Hecht's defense came as a shock to many, as weeks earlier, he sold a defamatory story about his dad to the National Enquirer for $6,000, which created a rift between the two men.
DUANE'S LEGAL PROBLEMS
While Duane seems to have turned for the better, going from an ex-convict to a criminal buster, he has experienced his fair share of legal troubles.
His first taste of legal feud came while he was in the 70s. The icon became entangled in a confrontation involving his biker friends in Texas, which ended in cold-blooded murder.
By implication, everyone present at the scene, including Duane, was arrested. The incident earned the star five years imprisonment. However, he was released on parole after eighteen months.
Sadly, the prison record would hunt the icon for the rest of his life, denying him certain privileges, including job and travel opportunities. Thankfully, he found liberation as a bounty hunter, professionally ridding the streets of evasive criminals.
Years later, Duane landed himself in jail again while tracking down Andrew Luster, who had fled to Mexico. After capturing their prize, the bounty hunter and his crew were detained at the border because bounty hunting was illegal in Mexico.
After securing their release on bail, the group escaped from Mexico and fled back to the United States, ultimately becoming fugitives.
MEET CHAPMAN'S OTHER KIDS
Duane has about fourteen kids, two of whom have met their untimely demise. He has two kids, Duane Lee Chapman II and Leland Blane Chapman, with first wife La Fonda Darnell, who divorced him in the seventies while serving jail time. Dog has three kids, Zebadiah, Wesley, and James, with his second wife, Ann Tegnell.
Following his divorce from Tegnell, Dog married Lyssa Rae Brittain, with whom he shares three kids Barbara, Tucker, and Lyssa. Barbara sadly died in 2006, moments before the icon's marriage to Beth.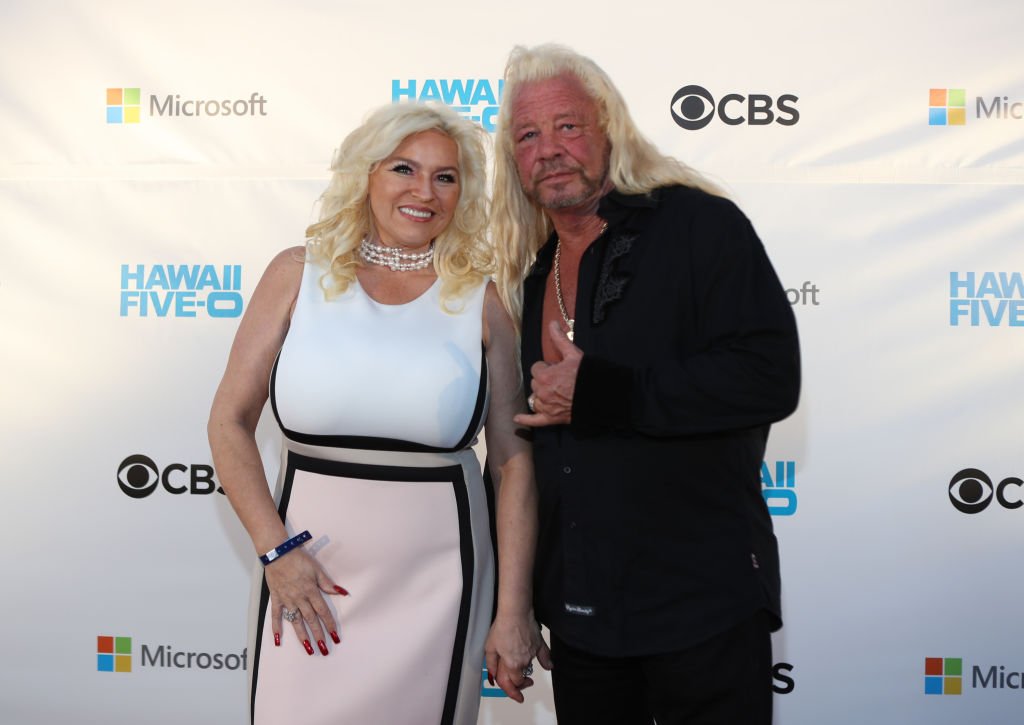 In 2006, the TV star tied the knot with Beth Chapman, new Barmore, who died in 2019, following a long grueling battle with throat cancer.
The twosome had two kids, Bonnie Joanne and Gary Chapman, and lived happily until the brave mom succumbed to the old hands of death.