Hugh Jackman's Story of 'Powerless' and Painful Childhood as His Mom Left Him When He Was 8
"Wolverine" paints a picture of Hugh Jackman's character trying to rediscover the hero with himself, a task that requires immense strength and a far cry from his powerless and painful childhood.
Hugh Jackman, 52, was only 8 when his mother upped and left, abandoning him and his elder siblings. Being the youngest of the lot, he grew up scared and frustrated.
He developed a fear of the dark, of heights, and the new situation that life had presented him with led to him become an angry teen.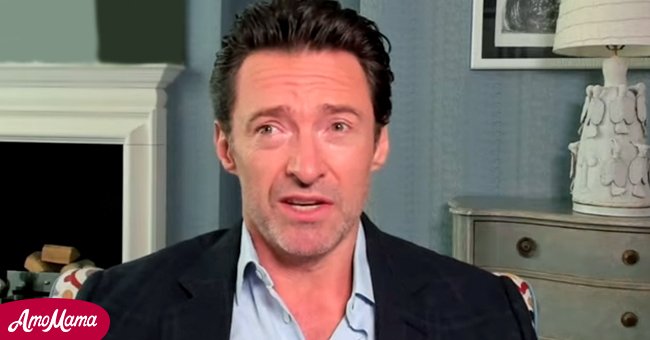 As we all know that anger mixed with the unfamiliar emotions and hormones of the teenage years are ingredients for the perfect storm. And so, Jackman grew up with a sense of hopelessness. 
Fast forward to boarding school, where Jackman says he did everything, from cadet corps, school musicals, sports, and was even a school captain at some point. He says:
"Maybe that's because I was the youngest of five, watching my brothers and sisters being able to do stuff that I couldn't do. I was like, "Wow, I'm a grown-up. Awesome!""
Even though Jackman had been angry all through his childhood, anger that stemmed from his mother abandoning him, he later came to understand that she'd been dealing with post-natal depression.
And this experience shaped the kind of parent he would become to his own children. He says he is more understanding and empathetic towards his children.
Jackman shares two children, daughter Ava, 16, and son Oscar, 21, both adopted, with his wife of 25 years, Deborra-Lee Furness. He says having his own kids have made him more compassionate, and he does not blame his mother for his difficult childhood.
[Jackman] says he will keep reminding people to see their dermatologists.
He says he now understands her struggles. Having emigrated to Australia from England and having little to no support in her new environment must've been hard on her. 
In addition to that, she had five kids to care for, and all without the hands-on support of her husband as he was always working to keep the family afloat. And with this understanding, Jackman was able to forgive his mother. 
He has since made peace with her, choosing peace over anger, and in an interview with The Sun in 2011, DailyMail reports him to have said of his relationship with his mother:
 "I am 43 now and we have definitely made our peace, which is important. I was always quite connected with my mum. I have a good relationship with her."
The X-Men star, who has time and time again urged people to get constant health checks, has come out once more to encourage people to wear sunscreen and get regular skin checks after a recent cancer scare. 
This is after a biopsy on his face came out inconclusive for Basel Cell Carcinoma (BCC). He says the reason it was inconclusive was that his doctors did not want to go in too deep, seeing as he's getting ready to film a movie.
Jackman says he will keep reminding people to see their dermatologists. He said this in an Instagram post that featured him with a small bandage on his nose, accompanied by a caption that read: "If by posting about this I remind one person to go see their dermatologist - I'm happy."