"I Have Failed as a Parent and My Son Now Just a Person That Lives Here That I Provide For"
Reddit user SniperGlizzy created a viral thread on the AskReddit community where they asked, "What is it like to have children you don't want?". The thread started a conversation on Reddit where parents were brutally honest about their true feelings towards their children.
A few months ago, a user named SnipperGlizzy posted a question on Reddit that quickly went viral. The Redditor gave parents who regretted having children a platform to share their experiences anonymously.
In the past, parents openly speaking about disliking their children was considered by many to be taboo and something to be ashamed of. However, more recently, parents have been speaking out about the topic and a few Redditors, in particular, used it as an opportunity to share their unique stories.
"I Told my Children I Didn't Want Kids."
Reddit user ExaminationNatural49 replied to the thread and explained how she once sat her kids down and told them the truth about how she felt. It all began when her youngest son asked her, "mom, what would you be doing if you didn't have us?" and she used it as an opportunity to vent.
The Reddit user then replied, "I'd be doing whatever the hell I wanted to do. I wouldn't be a taxi driver for a bunch of kids!" She also explained how hard it was for her to raise two children as a single parent. The Redditor then concluded by saying, "I really hate that society makes women feel bad for admitting they didn't want kids. Especially the women who become great mothers but still feel like they are stuck."
"I Have Failed As A Parent. I Hate My Child"
Another parent posted in a separate subreddit confessing his true feelings about one of his children. The father has six children but admitted that he only loves five of them. This is because one of his children was different. The Redditor said, "By age 4, it was becoming very apparent that Matthew had some self-control and impulsive issues."
"Now we have talked to multiple therapists and close family members, but anytime anyone else was around Matthew, he acted like a little angel. He only ever really acted up around us," the father continued. He also admitted that their household feels more like a home when his son isn't around,
"He is just a person that lives here that I provide for. I get no joy from being his parent. I hate Matthew. I hate myself"
Why Do Parents Hate Their Children?
The reason why some parents hate their children usually has more to do with their own negative self-image and not the actual child. They likely still have unresolved issues about themselves, and they project those feelings onto their children.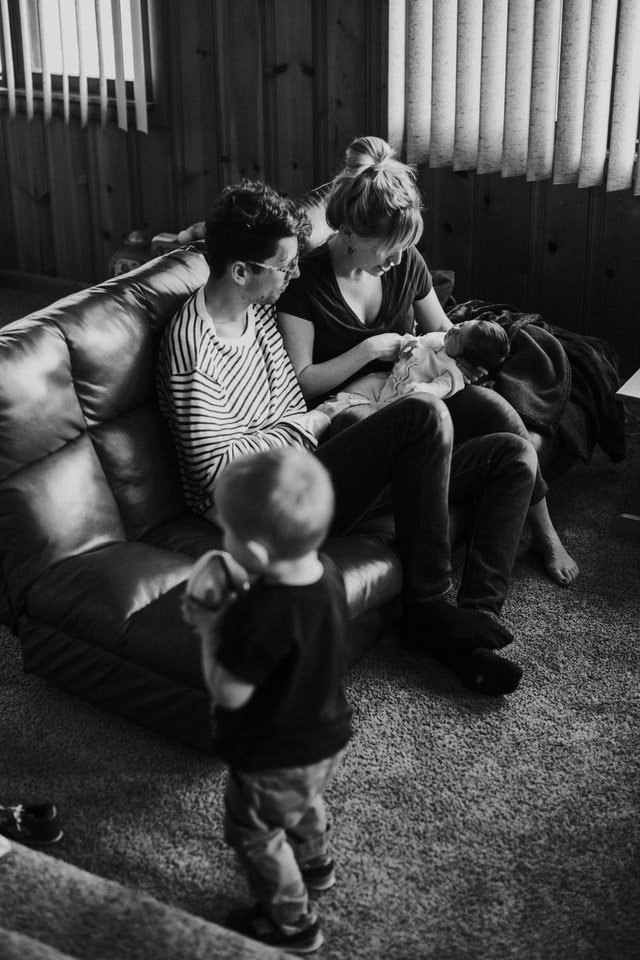 Another reason might be because they are still living with unresolved trauma from their past. They may have been mistreated or completely abandoned when they were young, affecting how they treat their own children. In these cases, they see their children as constant reminders of their hardships and take out their anger on them. 
Man Thought He Hated His Child Then He Found Out It Wasn't His To Begin With
An anonymous Reddit user once shared a heartbreaking story about how he felt no affection towards his five-year-old boy. The user admitted, "I don't really feel like talking with him, and my wife is starting to notice. When we "spend quality time together," I try to find activities that are engaging but don't require much input from me at all. "
At first, the father thought it was a psychological problem, so he started seeing a therapist. However, when he opened up to his wife about his feeling, he found out the child wasn't his. The Redditor explained,
"I decided to talk at length with my wife about this. An incredibly long and tearful story short, the child is not mine,"
"Having A Child Ruined My Marriage"
Another father went on Reddit and confessed that his daughter ruined his life. As it turned out, he and his wife knew that there was a significant chance if they had any children, then they would be born with down syndrome. However, when she fell pregnant, his wife decided to keep the baby, and their lives were never the same.
The anonymous father explained that he resented that they had their daughter, knowing that it would change their lives, and now they are both miserable. He told the community,
"Everything changed, and everything changed for the worst. My wife and I only talked when we fought. Either she was too tired and that caused her anger, or I worked too much and didn't help her enough,"
The Feelings Don't Last Forever.
Another Reddit user told a similar story about her child, but with one key difference. At first, she felt depressed when she found out she had fallen pregnant.
We had agreed before we married that we did not want children. So I was very resentful and miserable. But I absolutely did my best to be a good mother because my baby had no say in this and I believe all babies deserve loving mothers regardless of circumstances. So I faked it as best as I could and got help. I never wanted to hurt her or for her to feel unloved but it was so hard.
Unfortunately for her, no matter how hard she tried, she never got used to the feeling of being a mother. The user admitted that she resented giving up her freedom and identity to raise a child she didn't want, but then something changed. After a few years went by, she grew close with her daughter, and those feelings went away, and they now have a good relationship.
It's not uncommon for almost every parent to struggle with these feelings at one point or another. But it's very rare to hear them openly and honestly speaking about those feelings. Anonymous platforms like Reddit give some parents a space to share their feelings and get valuable feedback from other community members. They could also speak to licensed professionals and learn new ways to deal with the struggles of being a parent.