Melissa Sue Anderson AKA Mary Ingalls from 'Little House on the Prairie' Stepped Away from Acting to Raise Her 2 Children
Melissa Sue Anderson was the actress that thrilled her audience while playing Mary Ingalls in "Little House on the Prairie." She later left acting to face motherhood and family life. Meet her.
Melissa Sue Anderson was the well-mannered lady who lost her sight on "Little House on the Prairie." At the time, the young actress stole the hearts of many by pouring her best into the character from 1974 to 1981.
Her career after the series did not top the list of A-list Hollywood stars. A few years later, she migrated to Canada to settle into family life with her two kids and retired from the movie scenes.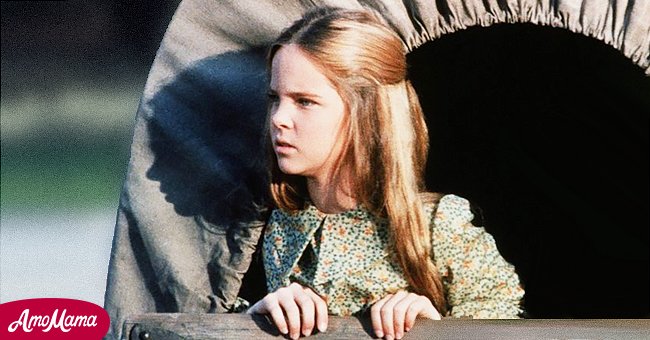 WHO IS MELISSA SUE ANDERSON?
Anderson is a Californian native, born in 1962. She was diagnosed with asthma at a young age and was advised to engage in fun activities like dancing.
Shortly after enrolling in a dance class, her teacher spotted a unique talent in the young lad and encouraged her to consider acting classes.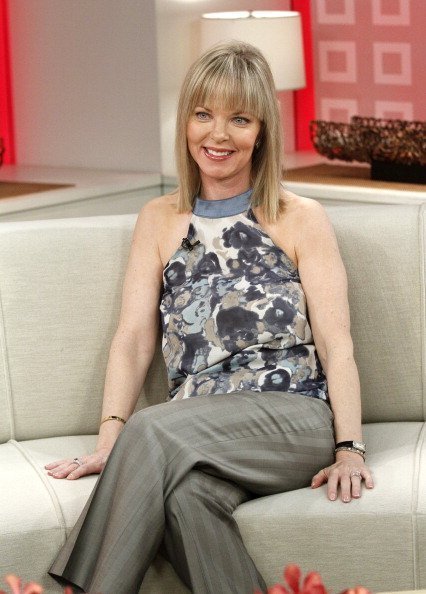 Thankfully, Anderson took the advice seriously, in no time, she began to appear in commercials and on-screen works like "The Brady Bunch," "Shaft," and her biggest successes, "Little House on the Prairie," which gave her an Emmy nomination.
Although she never won an award for the drama, she cupped an Emmy for her role in 1979's ABC special "Which Mother is Mine?" The actress also starred in shows like "Murder She Wrote" and "The Equalizer."
#FBF to my daugther @PiperSloan's wedding!! #WeddingHARMONy pic.twitter.com/mvB5tg4N0b

— Melissa Anderson (@MelissAnderson) November 25, 2016
ABSENCE FROM HOLLYWOOD
The golden-haired beauty dated famous faces like Frank Sinatra and Lorenzo Lamas, which made her the talk of the town. However, in 1990, the "Shaft" alum married Michael Sloan, a writer, producer, and director.
 A few months later, they welcomed a daughter, Piper, and later added a son, Griffin, to the family. Motherhood responsibilities caused her to face her family, leaving the movie scenes. They all moved to Canada in 2002 and obtained citizenship in 2007.
As her kids grew older, she accepted some minor roles and has not taken any exceptional job except in NBC'S miniseries "Apocalypse 10.5," in 2006.
Griff the graduate. pic.twitter.com/n7wuEDWFSQ

— Melissa Anderson (@MelissAnderson) May 17, 2017
ANDERSON'S KIDS
Piper, her firstborn, decided to chart a different course by concentrating on academics. She is a graduate of American University, where she earned a B.A in International studies.
The American University alum furthered her studies by bagging a Master's degree in International Communication, specializing in Public and Cultural Diplomacy.
#tbt to a great weekend at the @GCVMuseum last month with my beautiful daughter @PiperSloan! pic.twitter.com/Q1Beesq45d

— Melissa Anderson (@MelissAnderson) September 18, 2014
That is not all; Piper speaks four languages, English, French, Spanish and Italian, and is devoted to public services. The young woman already has a family with her husband, Jeb Harmon.
Like his sister, Griffin is an excellent student who studied in the New York University's College of Arts and Sciences. After graduation, he entered into Cardozo School of Law.
My husband and I at #TIFF14 for the world premiere of #TheEqualizer! Be sure to see it in theaters Sept 26! pic.twitter.com/BAbBdHX89m

— Melissa Anderson (@MelissAnderson) September 10, 2014
Leaving film and giving her kids an everyday life compared to the celebrity status helped the family. Anderson intentionally shields her children, who never nursed an interest in the entertainment industry, despite having an actress mom and a producer dad.