Alana Thompson Tired of Being Called Honey Boo Boo – Says They Are Two Different People
Alana Thompson is all grown-up and wishes to leave her television alter-ego, Honey Boo Boo, in the past. Although she embraces the nickname, she doesn't wish to be known by it anymore.
According to the teenager, who is currently trying to save up to buy a car while getting straight As in high school, people still see her as the child that first appeared in "Toddlers & Tiaras" in 2012.
During an interview with Teen Vogue, Alana, now a 15-year-old, explained that some of the people she knows still brag about her, saying things like, "Oh my God, I'm friends with Honey Boo Boo."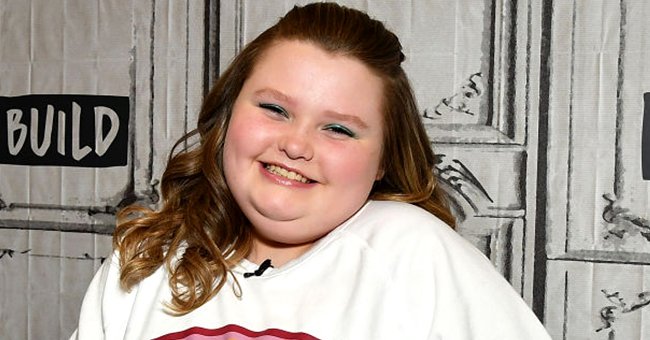 TRUST ISSUES
However, Alana shared that she has been having a hard time in school because of her past on television as some of her classmates assume that she became rich in the process.
That couldn't be further from the truth, and Alana confirmed that she doesn't have many friends because she doesn't really trust anybody enough to allow them to get close to her.
A DIFFERENT PERSON
The Honey Boo Boo image that she still carries around is not her. In fact, the teenager stated that Alana and Honey Boo Boo are "two completely different people."
Alana's legal guardianship was given to her 21-year-old sister Lauryn Shannon.
The 15-year-old is well aware that she is still a child but doesn't want to be associated with the character she used to play on "Toddlers & Tiaras" and "Here Comes Honey Boo Boo."
The fact that people tend to forget that she is a real person and not a TV character is one of the reasons why she wants to be known as Alana. The other reason is that Alana is her real name, not Honey Boo Boo.
GROWING UP IN A TOXIC ENVIRONMENT
During the interview, Alana also spoke about the difficulties she has experienced in the past few years, especially while growing up with a mother dealing with substance abuse. She said:
A lot of folks in this world do not realize how many people are actually really affected by drug and alcohol [use]It's very, very hard. It's something I'd wish on nobody, for real."
Following her mother's, June Shannon, arrest in 2019 for possession of a controlled substance and drug paraphernalia, Alana's legal guardianship was given to her 21-year-old sister Lauryn Shannon.