Redeemed after Rejection: Kpop Hit Songs That Were Nearly Ditched
Like the rest of the music industry, the process of creating a Kpop banger can involve shopping around songs to artists. This means that plenty of Kpop hits were rejected by an artist at some point. 
The behind-the-scenes world of Kpop is one that has always fascinated fans of the music genre. Kpop artists are so polished, talented and always seem to find a way to make the greatest hits on streaming sites. 
Although fans know that songs get shopped around often, they do not usually learn which stars get which offers. However, a few Kpop icons and publications have revealed which Kpop tunes were rejected before becoming industry hits.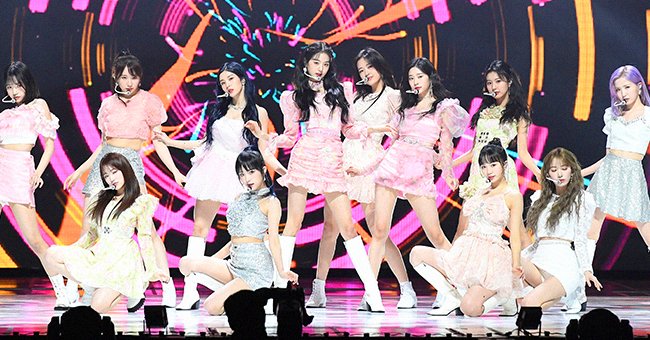 Group Records
One example is Kpop girl group EXID's hit song, "UP&DOWN," which blew the group to success. Although the group had released music before "UP&DOWN," their popularity didn't take off until a fan cam of the song went viral. 
As a result of "UP&DOWN's" success, the group won their first music award and five more afterward. Although the song presented the group with plenty of success, they almost did not get the chance because it was initially intended for Jessi's album. 
Thankfully, Jessi told EXID's LE that the song suited the group better, and she was completely on the spot. A similar situation happened with IZ*ONE's award-winning hit debut single "La Vie en Rose."
 It shows that one man's trash truly is another man's treasure, and listeners couldn't be happier about that.
Although many Kpop fans could not imagine the song by any other group, it was actually written for CLC. Fortunately for IZ*ONE, the group's artist company rejected the song, bolstering IZ*ONE into their success. 
Blackpink fans may find it difficult to imagine a world where the girl group does not have "As If It's Your Last" in their discography. However, that was almost the case because producers wrote the song for 2NE1. 
Solo Hits
While it may seem like a common trend that Kpop groups keep swapping around songs, this happens to solo artists too. Sunmi once revealed that she wrote her hit "Siren" for the Wonder Girls' album, but it didn't make the cut. 
Similar situations to Sunmi's have happened all the way back in the West with some of our favorite American pop stars. For example, Mariah Carey wrote "Hero" for Gloria Estefan before performing it herself. 
Although the music scene may seem complicated, it has worked well to keep producing tracks that fans love. It shows that one man's trash truly is another man's treasure, and listeners couldn't be happier about that.