Megan Thee Stallion Enjoys Dolce & Gabbana Show in Venice Following Recent Legal Win
Megan Thee Stallion is living it up in Venice just a few days after winning the lawsuit against her record label. The gorgeous rapper showed off stunning pictures from her Italian trip for her haters. 
This past week, Megan Thee Stallion racked up two major legal wins regarding her BTS feature and Tory Lanez. The rapper was able to release the remix to BTS's "Butter" and saw her alleged assaulter pay more bail as a result. 
Megan Thee Stallion has faced legal challenges with her record label before, making this win quite significant. Additionally, seeing the rapper who allegedly shot her in the foot getting hit with a higher bail is cause for celebration.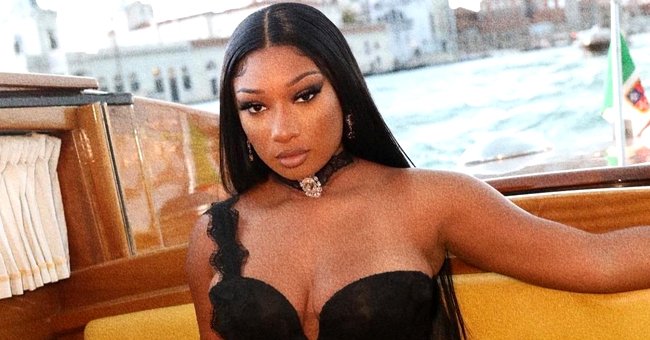 As a result, Megan Thee Stallion has not missed a beat on her social media accounts, showing fans she truly is the boss. Most recently, the rapper has shared images of herself enjoying her time out in Venice, Italy. 
Her Twitter caption further emphasized how powerful she felt and looked in the pictures she shared. However, it wasn't until fans caught glimpses of the rapper at the Dolce and Gabbana show when they realized the festive mood she was in. 
Big boss and I make a hater stay on they job 🖤 pic.twitter.com/PCCGTiFfiN

— TINA SNOW (@theestallion) August 30, 2021
Videos of Megan Thee Stallion dancing with Ciara and Normani surfaced from the high-fashion show on Twitter. The trio twerked the night away despite the polished format of shows such as Dolce and Gabbana's Alta Moda presentation. 
In the videos featuring Ciara and Normani, Megan Thee Stallion is seen in a different gown than her pictures. Instead, she wears a neon green gown with a sexy slit, perfect for a post-legal win party dress. 
Other stars who celebrated black girls winning at the Dolce and Gabbana show include doting father, Sean Combs. The iconic hip-hop mogul's young daughters walked the runway like true supermodels. 
In addition to the Combs twins and their older sister, plenty more black women dazzled that night. Jennifer Hudson channeled her inner princess, Saweetie brought the drama, and Doja Cat reigned supreme in a tiara. 
Although the event was filled with many celebratory moments, Dolce and Gabbana's past has raised concerns. The founders have previously shared racist and homophobic remarks despite their diverse fanbase. 
Dolce and Gabbana have also sold many offensive pieces such as the "Slave shoe" and earrings inspired by Blackmoor statues. They even mocked public outrage by creating T-shirts with "Boycott Dolce and Gabbana" printed on them.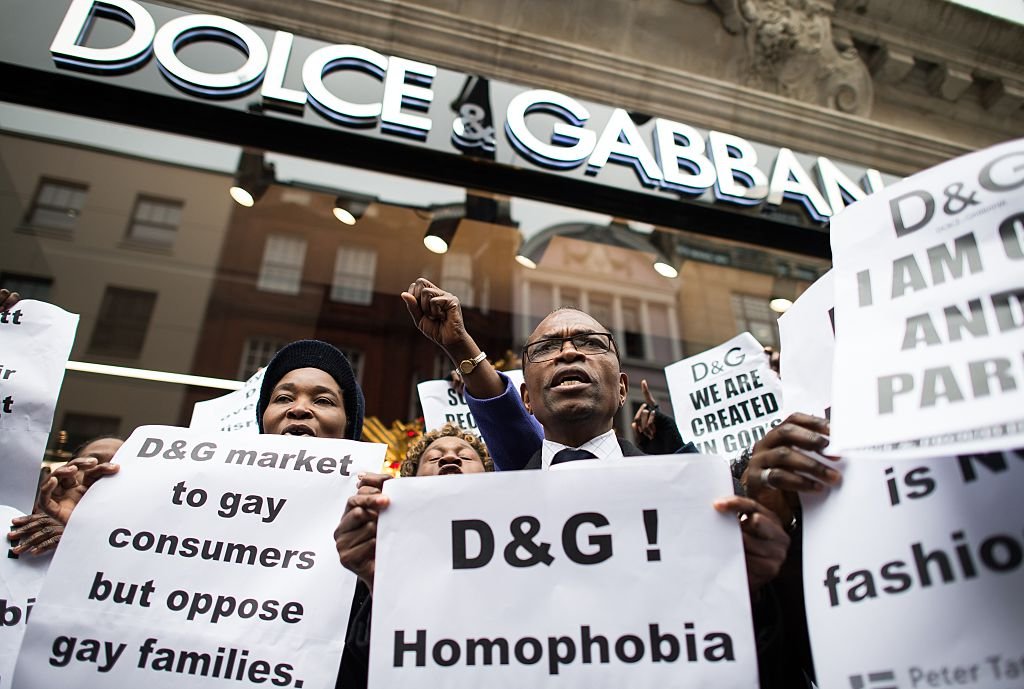 It is clear that the crude-remark-making duo does not offer a safe space for women like
Megan Thee Stallion
. However, it is possible that the phrase "if you can't beat them, join them' is currently at play. 
Whether the abundance of black stars enjoying their time in Venice for the show is about reclaiming power or not, it is fantastic seeing them out there. Especially Megan Thee Stallion, who has plenty to celebrate at the moment.