Diddy Proudly Shares Pics of Daughters Modeling for Dolce & Gabbana's Venice Show
Proud dad Diddy shared stunning snapshots of his three daughters on social media, taken during their appearance on the runway at Dolce & Gabbana's Alta Moda show in Venice. 
Rap legend Sean Combs, known professionally as P. Diddy, is super proud of his daughters. The happy daddy took to Instagram, where he shared some pictures of his girls at the Dolce & Gabbana's Alta Moda show in Venice.
The snapshots showed Chance, D'Lila Star, and Jessie James Combs turning heads on the runway in lovely tulle dresses. The girls looked perfect, indicating that they were born to do this.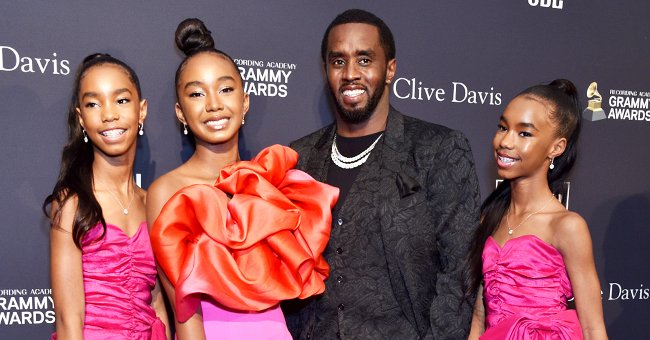 A PROUD FATHER
Chance, D'Lila Star, and Jessie are no greenhorns when it comes to looking stylish. The trio, who has modeled for big fashion brands, took over the runway as they walked elegantly.
In the first slide, the beautiful girls posed with their dad in a hallway designed with gold and eye-catching portraits in one photo. The trio's dresses were paired with unique flowery fascinators that matched giant bows around their waist.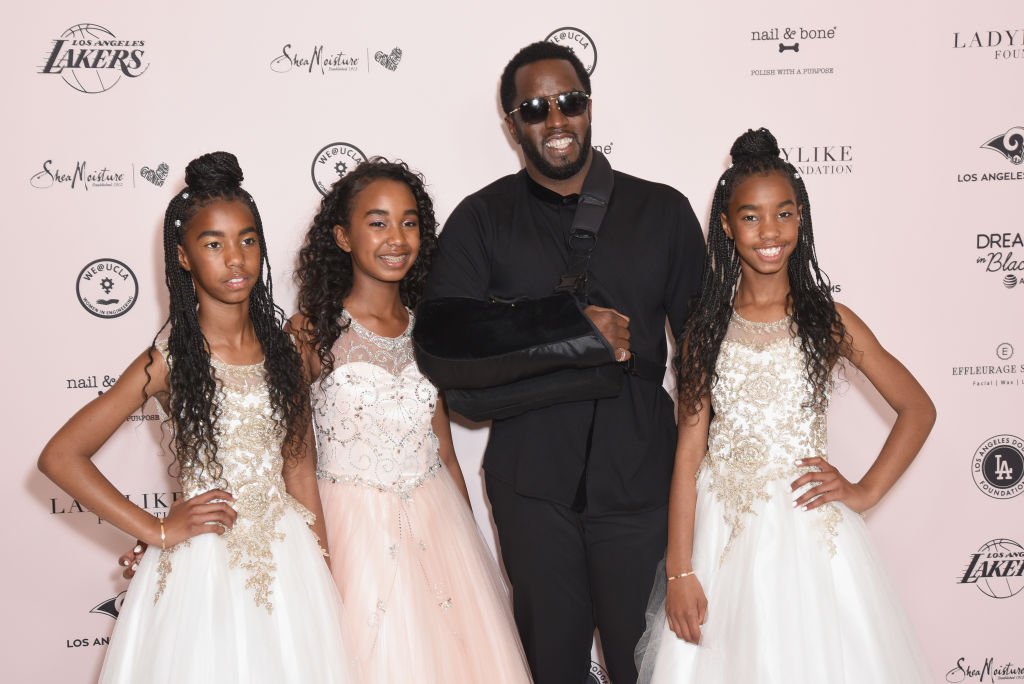 In the remaining three slides, Diddy focused on each daughter as they walked the runway. Their father's post had over 18.2 million followers fawning over the girls' looks and outfits. P. Diddy also gushed in his caption:
"Words can't explain. LOVE"
DIDDY'S DAUGHTERS ON THE RUNWAY
The oldest of the three girls, Chance,15, Diddy's child with Sarah Chapman, looked breathtaking in an off-shoulder dark mini dress that glittered. Her dark tulle dress was complemented with a big red ribbon waist belt and striking jewelry.
P. Diddy, famous for his rap influence and entrepreneurial expertise, is a doting father of six children.
Her half-sisters, 12-year-old Jessie and her twin sister D'Lila, also strutted their stuff. The girls showed that they inherited their late mom and model Kim Porter's runway expertise. 
Jessie wore a baby-blue sequined tulle dress paired with a bold blue bow in front of it. She completed her look with blue flats while D'Lila dazzled in a black taffeta boned dress matched with a magenta waist belt.
A LOOK AT THE D&G 2021 ALTA MODA SHOW
The Dolce & Gabbana Alta Moda fashion exhibit at the Piazzetta San Marco in Venice, Italy, had the public wowed as usual. The new collection featured about 100 looks with models adorned in a variety of silk and velvet dresses.
The fashion show, which caught the eye of all, had a star-studded audience. Celebrities, including Megan Thee Stallion, Jennifer Lopez, Kris Jenner, Ciara, and Normani, all showed off with their outfits. 
In a statement, Domenico Dolce and Stefano Gabbana described the fashion exhibit as "romantic and sensual." All the models were seen in unique ensembles designed by the Italian fashion house.
INSIDE P. DIDDY'S FAMILY
P. Diddy, famous for his rap influence and entrepreneurial expertise, is a doting father of six children. One of his kids is adopted, and the remaining five are from three different relationships. 30-year-old Quincy Taylor Brown is Diddy's oldest child.
He is Porter's son from another relationship, who Diddy adopted. The "Coming Home" rapper and Porter also welcomed three children, including son Christian Combs, before Porter passed away in 2018.
Diddy, 51, also shares his son, Justin Dior, his oldest biological child, with designer Misa Hylton-Brim. Notably, all of P. Diddy's children are well known for being in the spotlight.