Kirk Franklin's Wife of 25 Years, Tammy Flaunts Legs in Skimpy Denim Shorts Paired with White Blazer in Photos
Kirk Franklin and his wife Tammy Collins have been married for 25 years, but their love is evergreen. The couple recently went on a date night and looked so cute together, even though Tammy's outfit stole the show.
American gospel singer Kirk Franklin is one of the most successful musicians in that genre. He has 16 Grammy Awards to his name and a host of other notable achievements. 
Kirk is not just a successful gospel musician, but he is also in a happy marriage with his wife, Tammy Collins. Kirk and Collins tied the knot on January 20, 1996.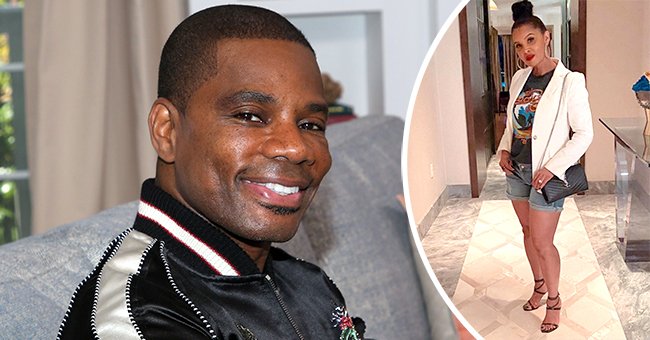 Before getting married, they had children from previous relationships. Kirk was already a father to a son named Kerrion Franklin, while Collins had a daughter named Carrington, who Kirk legally adopted after their marriage. 
After getting married to Kirk, Collins quit her job as a make-up artist to devote time to her family. She and Kirk had children of their own, a daughter named Kennedy, born in 1997, and a son Caziah, born in 2000. 
Kirk and Collins maintain a strong and committed relationship to date. The couple enjoys spending time together and going for dates and events.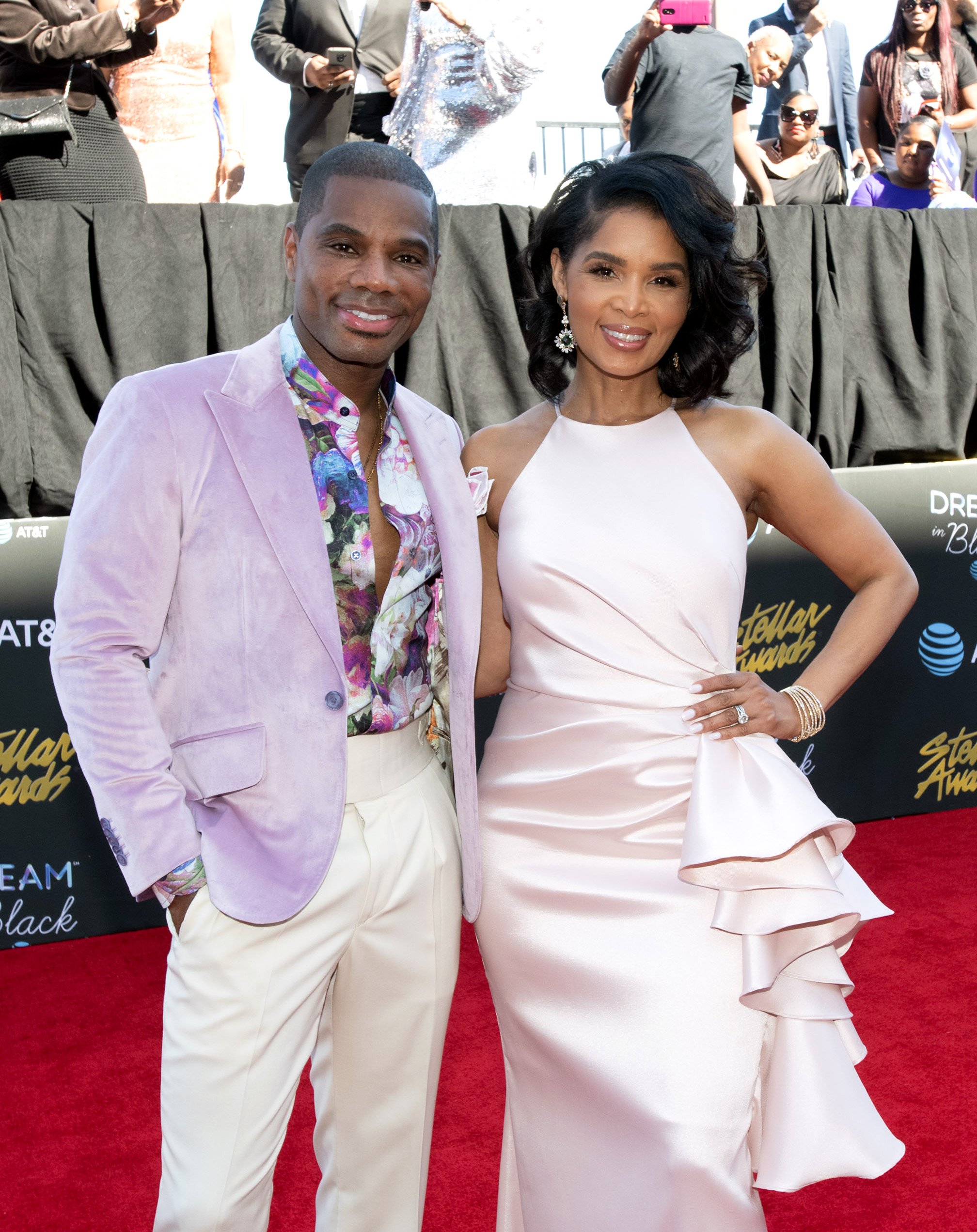 Recently, Collins shared pictures from her and her husband's latest date night. The first snap showed the loving wife looking beautiful as he posed in her outfit for the night. 
She wore a white blazer over a printed olive green T-shirt and paired her tops with skimpy denim shorts, flaunting her gorgeous legs. She then matched her chic look with black heels. 
Kirk spoke for the first time about the recording when he appeared on an episode of "Tamron Hall."
Collins carried a black bag and accessorized her look with gold hoop earrings. She also wore red lipstick, light make-up and styled her hair into a bun. 
The second snap showed Kirk and his beautiful wife joining heads together for a photo. In the third picture, Collins leaned on a wall in a corridor and posed stylishly. 
In the last photo, she placed her left hand on the wall and rested her left hand on her black bag, which hung from her shoulder. She captioned the post: 
"Baye: 'Get cute, I wanna take my girl out‼️' Me: (to myself) 'Oh that's code for be Grown, Saved & Sexy❤️😉‼️'#marriage #keepmarriagefun #aboutlastnight."
Collins' post and the pictures she shared showed how she and her husband keep their marriage fun. She believes a loving relationship with one's husband is key to a successful marriage. 
In an Instagram post she made in June 2017, she said she loves being Kirk's wife but is also very intentional about staying his girlfriend. Accompanying the post was a picture of Kirk checking his wife out from behind while she laughed out loud. 
Collins said she knew her husband would not mind her wearing flat sandals, but she chose to wear wedges because he loves them. She added that she pays attention to what makes him smile. She also wrote: 
"I share this not because I've always done it perfect but I grew to learn the balance. Although sometimes he gets my bonnet lol, he should also get his Boo!" 
While prayers and striving to be Kirk's girlfriend have helped foster a loving relationship between the couple, Collins has previously said counseling saved their marriage. 
Kirk is never shy about showing love to his wife and showed his romantic side when he surprised her with 23 dozen roses to celebrate their 23rd wedding anniversary. 
In March, Kirk was in the news for the wrong reasons after his oldest son, Kerrion, who has a topsy-turvy relationship, released an audiotape. 
The audiotape was a recording of a call between Kirk and Kerrion in which the gospel singer was heard threatening his son with profane language. 
Kirk spoke for the first time about the recording when he appeared on an episode of "Tamron Hall." He said there had been tensions between his family and Kerrion. 
He also revealed he has always tried to reach out to Kerrion and started sending him to therapy as a teenager. Still, Kerrion has disrespected him more aggressively since becoming a man. Kirk said he would keep trying to help his son and picking up his calls despite the challenges.
Kirk also apologized for his language, saying he is human and makes mistakes. However, he said he is trying to get things right and asked his fans to keep him and his family in their prayers.