Kirk Franklin and Wife Tammy Pose with Their Grownup Kids in a New Photo – See It Here
Kirk Franklin and his wife Tammy are proud parents with grown-up children. The pair recently paid a visit to their kids, and the proud mother shared a shot from the encounter on social media. 
Tammy Franklin warmed many hearts recently after she took to her Instagram page with a picture that captured her posing alongside her husband Kirk Franklin and their two children. 
Tammy looked wonderful in the shots; she practically glowed in a brown shirt gown that ended mid-thigh, drawing attention to her shapely legs which she tucked into a pair of wedged heels similar in shade to the outfit she wore.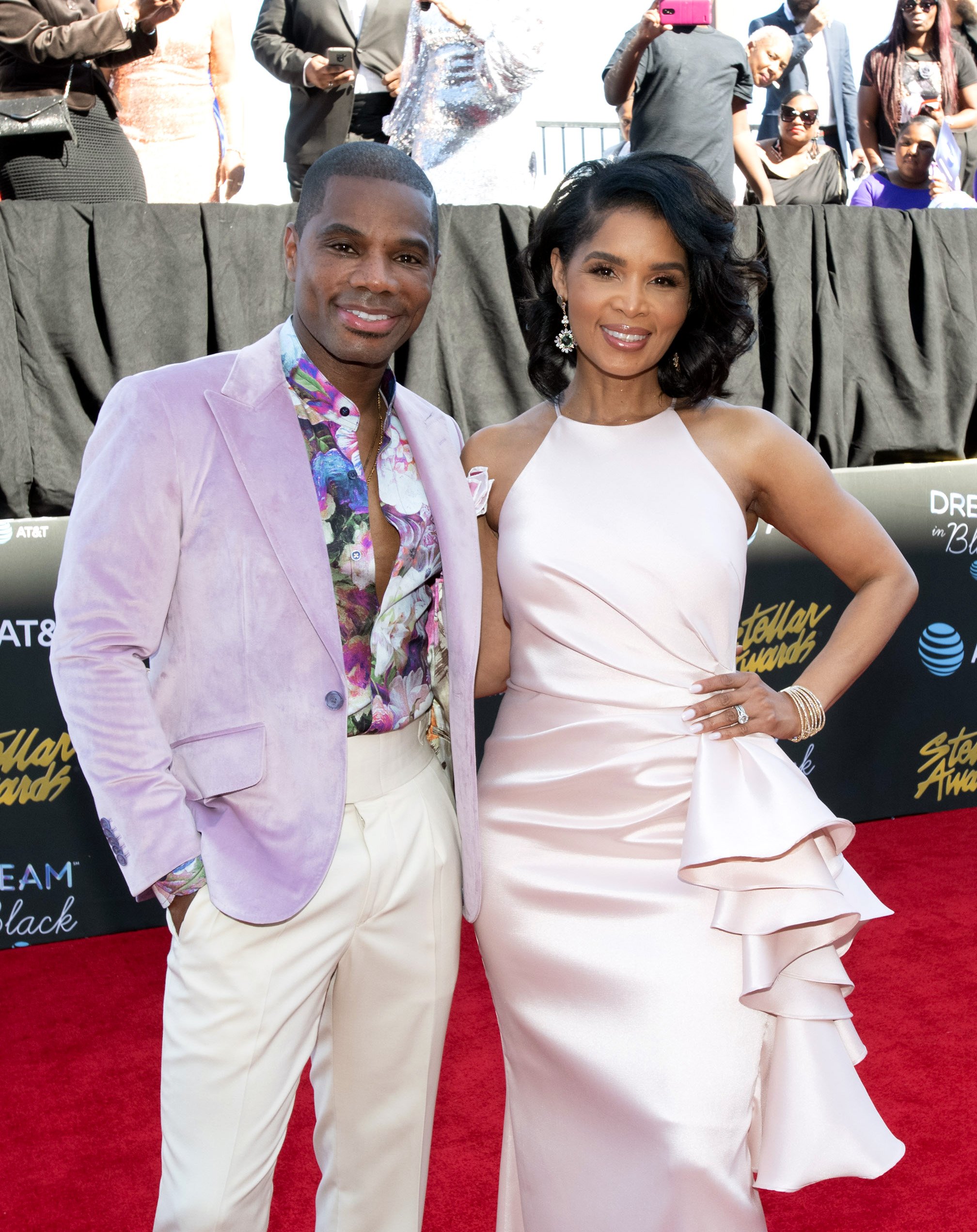 Beside her, Kirk looked dapper in dark cargo pants and a classic white and black button-down shirt. He finished off the look with a white-soled pair of black sneakers. 
Their children looked great; the two were dressed in casual outfits and wore smiles that showcased their uncanny resemblance to Kirk and Tammy. 
Tammy captioned the post with an emotional message. It began, "I got to see my babies ya'll!! I'm headed back home and reflecting on my time with them... It's always so hard to leave, and I cried a little, but the tears were also joyous."
Tammy also added that seeing her two kids "flourish" and making use of what she and Kirk have "poured into their lives" prompted feelings of humble gratitude and pride. 
In the comment section, Tammy's children, Caziah and Kennedy, declared their love for her alongside many other fans who couldn't help but feel humbled by the family's love for one another. 
Kirk lost his cool in the dialogue, and he used several expletives,
Caziah and Kennedy are the only children Tammy has with her husband.  Kennedy is the older of the two, and she is a highly-driven student who doubles as a cheerleader at her institution, Baylor University. 
Aside from the two young adults, Tammy is the mother of a child named Carrington. She and Kirk adopted her in 1989 after they tied the knot. 
The famous gospel singer is also the father to a boy named Kerrion whom he had from a past affair. His relationship with him is an estranged one that made headlines when a conversation was shared online. 
Kirk lost his cool in the dialogue, and he used several expletives, which got his conservative fans angry. He had to apologize for the terrible behavior in a video he shared on social media before they let it go. Many hope the two can get over their differences and make up.