Boyfriend Executes Weird Proposal by Placing Ring in a Fried Onion Dish
Allie, a TikTok user, shared a video of the unique way her boyfriend proposed, using fried onions as props.
Many women dream of having the love of their life propose in the most romantic way possible, be it during an intimate dinner or beautiful vacation.
However, one man had a different idea in mind and planned a peculiar way of asking for his girlfriend's hand in marriage.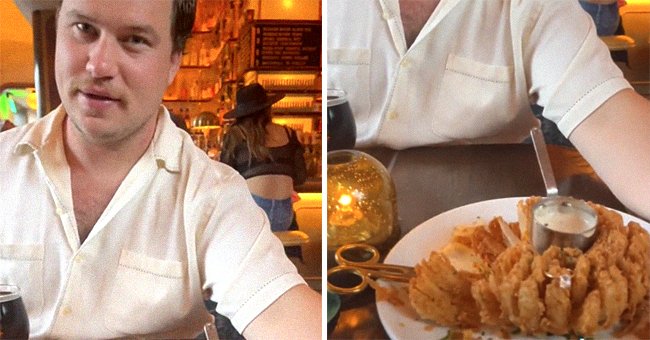 TikTok user Allie posted the not-so-intimate but unique proposal video that went viral with over 900,000 views and more than a thousand comments. She wrote:
"Let's just say, our love is BLOOMIN'"
In the short clip, Allie's boyfriend proposed by situating the ring on a blooming fried onion in what appeared to be a full restaurant.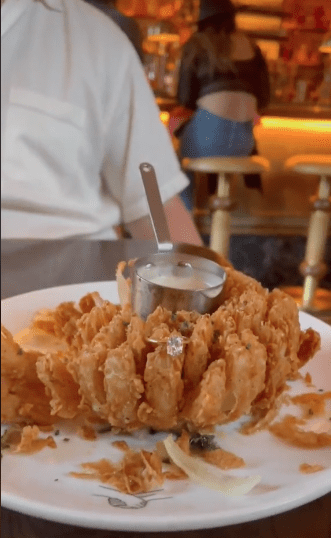 The proposal was undoubtedly well thought of and quite funny for everyone who understood the pun -- it was an onion ring.
In one viral video, a man's mother was caught stopping him from proposing to his girlfriend.
However, many were disappointed to know that the footage was taken after the actual proposal. In a previous clip, the pair joked about where Allie should wear the ring. Still, TikTok users were happy for the engaged couple with a good sense of humor.
Many TikTok users congratulated the couple in the comments section and shared their sentiments about the thoughtful second proposal. One comment read:
"If he doesn't pop the question with a blooming onion is he really the one?"
Another user joked in the comments section, "The grease from the blooming onion will make the ring glide on her finger. Life hacks."

Many proposal videos have made their way through TikTok, but not all ended with a sweet yes. In one viral video, a man's mother was caught stopping him from proposing to his girlfriend.
In the short clip, TikTok user Dan smiled beside his girlfriend before a breathtaking view and was about to pull a ring from his pocket.
Suddenly, his mom interrupted and yelled not to, making the situation awkward. Meanwhile, Dan's father captured the entire moment on camera, not knowing what to do at that time.
Although many TikTok users were furious about the mom, Dan and his girlfriend ended up getting engaged later on.