Realtor Films as His Clients Start Fighting in the Middle of a Showing
A real estate realtor's TikTok video has left netizens worried about a couple who broke into a fight while house-hunting. The clip showed the pair hauling vulgarities at each other, not minding the realtor's presence.
Real estate realtors have more bizarre experiences than an average person daily, thanks to the nature of their job, which requires them to meet various types of humans in abstract locations.
Yet, nothing could have prepared Alejandro Medina for getting caught in the middle of a heated confrontation between a feuding couple.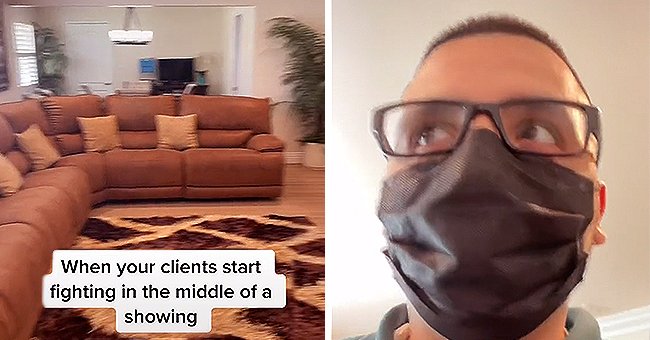 Taking to the video-sharing platform, the realtor posted a video of himself trying to capture his awkward situation. Medina had only been trying to show the pair a house for a possible purchase when suddenly, they went out of control.
The video showed the TikToker, who donned a face mask, standing awkwardly as the ensuing altercation rang out in the background.
As he waited for the couple to round off their little show, he couldn't help but react with funny expressions as his clients exchanged vulgarities.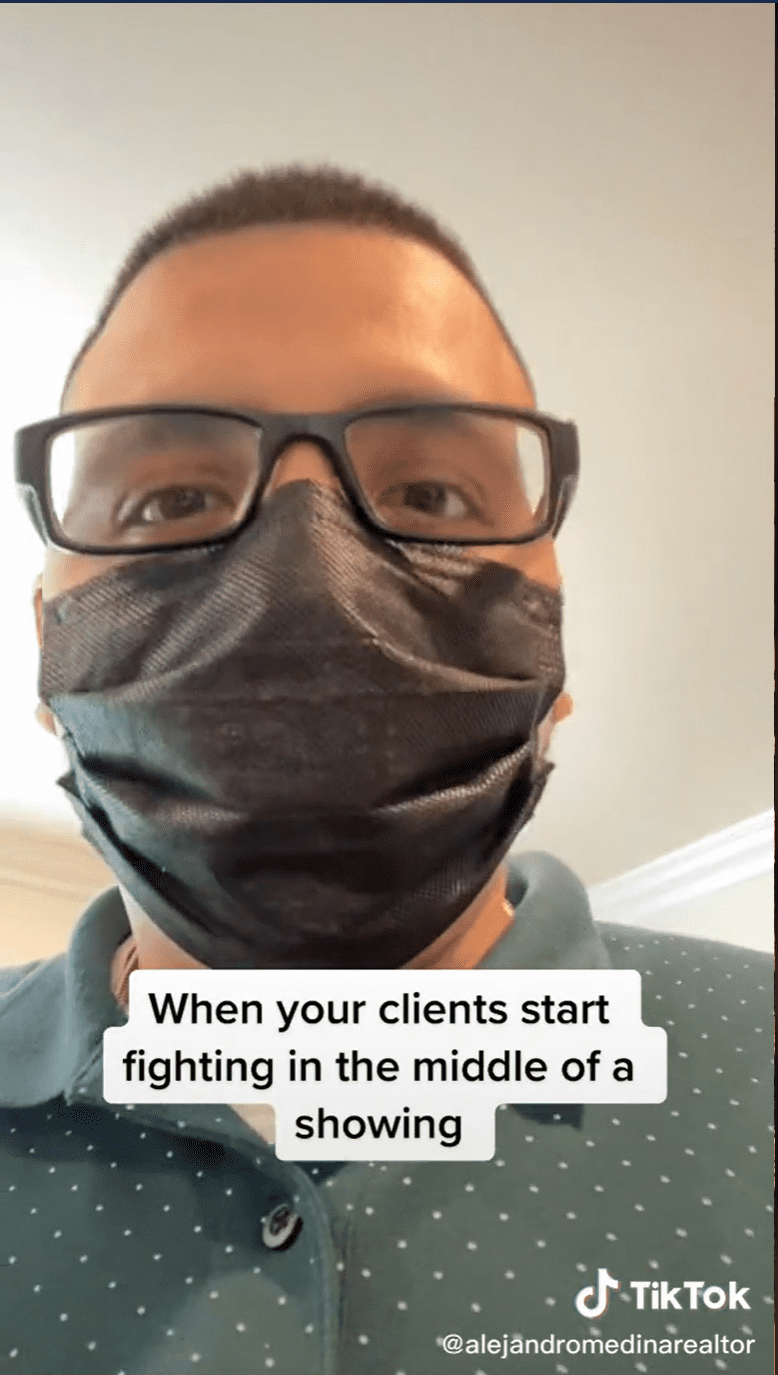 An angry female voice sounded in the background as she screamed, "you don't understand me!" A male voice interrupted, matching the woman's anger and intensity as he fired back, hauling expletives at her while maintaining he hadn't touched her.
Although the source of the discord was not obvious in the video, it seemed likely they were fighting over their housing preferences. Medina's screen caption read:
"When your clients start fighting in the middle of a showing."

The realtor seemed casual about the awkward situation, which is not an uncommon experience in his line of work. He pointed out: "It happens."
The video has garnered thousands of views and comments, with most people worried the couple's relationship might not survive such a heated alteration. One person wrote:
"Why are they shopping for a house when they should be shopping for a new marriage?"

Most agreed, saying the two needed to consult a couple's therapist and not a realtor. One of the comments read: "Maybe less house buying… more couple's therapy. Just perhaps."
Some users found it alarming that two people with so much negative energy could manage to stay together. One described the experience of people in such relationships as miserable, saying:
"Idk how people can scream like this at each other and stay together. Idk… sounds miserable."

Many TikTokers demanded to know the context of the argument, with some implying the audio was engineered. Most insisted it was lifted from a previous fight scene that went viral years back and infused into the video.
Others tried bringing forth possible suggestions of what might have led the couple to break into an argument. Some of the suggestions implied the man's clear lack of understanding came to a head for his partner, while others believed it had to do with finances. A user wrote:
"One of them lied about their credit."

To most of the commenters, the storyline didn't matter, as merely being able to argue comfortably in public meant they were worse off when in their personal space.