Kevin Hart's Wife Eniko Towers over Him while She Stuns in Figure-Hugging Black Dress with Low Neckline
Kevin Hart and his beautiful wife Eniko Hart looked incredibly gorgeous while posing in black outfits in a new picture the latter shared on Instagram. 
Kevin Hart is one of the world's funniest actors and comedians. He has enjoyed so much success starring in multiple films and comedy shows. 
He has been married twice in his lifetime. His first marriage was to Torrei Hart, who he wed in 2003. They welcomed two children, a daughter named Heaven, 16, and son Hendrix, 13.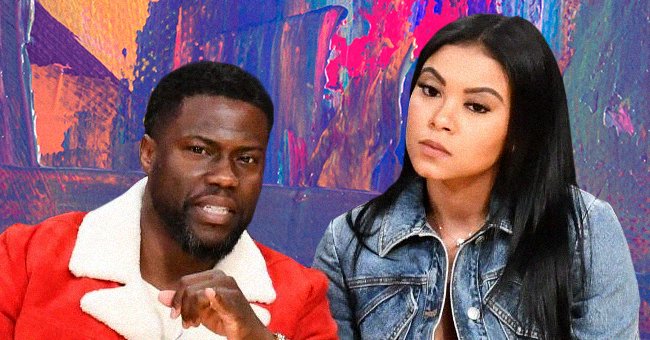 Kevin and Torrei filed for divorce in February 2010 due to irreconcilable differences. They finalized their divorce in November 2011. Kevin started dating Eniko Hart afterward and proposed to her on August 18, 2014. 
On August 13, 2016, the lovebirds tied the knot near Santa Barbara, California. On November 21, 2017, they welcomed their first child together, son Kenzo Hart. 
They welcomed another baby, daughter Kaori May, on September 29, 2020. Eleven days after giving birth for the second time, Eniko shared her stunning 19-pound weight loss and expressed she was feeling good about it.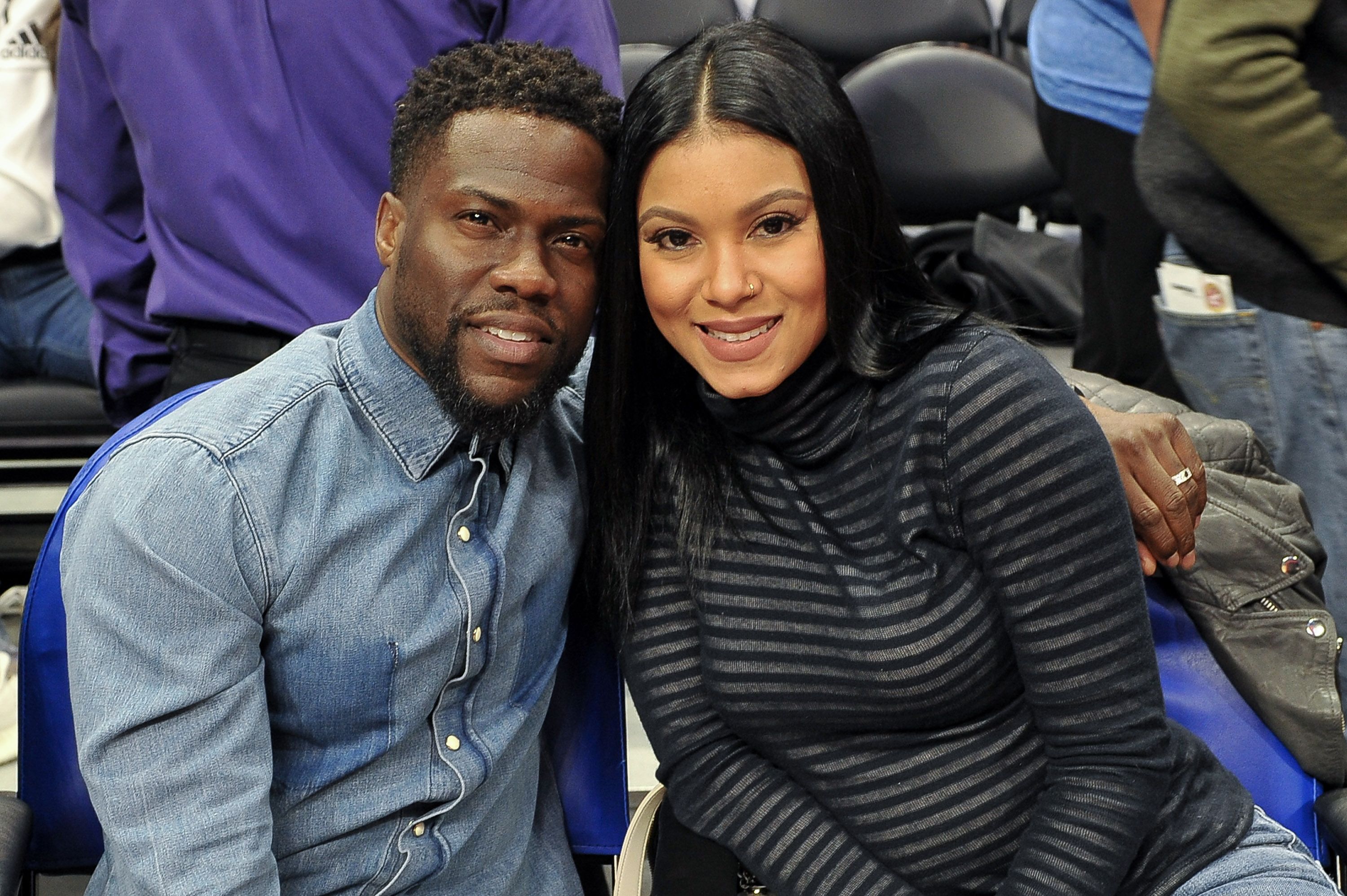 The mother of two looked even better in a new picture she shared on her Instagram page, showing her and her husband posing during an event they attended together. 
The issue caused a strain in the couple's relationship, but they worked through it and remained together.
In the snapshot, Eniko looked incredibly beautiful. She wore a black body-hugging sleeveless dress with a plunging neckline, showing her lovely skin and gorgeous figure. 
She paired her outfit with black bow heels and carried a green designer bag. For accessories, Eniko wore multiple bangles on her right hand, a necklace, a wristwatch on her right hand, and ankle chains on her left leg.  
Meanwhile, Kevin looked dapper in a black suit over a black T-shirt to match his wife's black outfit. He wore shiny black shoes and dark shades.
Kevin is not a tall man, but the height difference between him and his wife was made even more obvious with her heels, which made her tower over him. Eniko captioned the post: 
"It's been a minute.. 😎 the Mr. & Mrs! 🖤 #weddingvibes💍."
Eniko shared more pictures of herself in another Instagram post, showing off more poses in her lovely dress. One photo showed her posing with two of her friends.
Kevin and Eniko have experienced challenges in their marriage. In 2017, the comedian cheated on his wife while she was pregnant with Kenzo. Eniko found out he cheated on her via a direct message and immediately got angry and started crying. 
The issue caused a strain in the couple's relationship, but they worked through it and remained together, with Kevin becoming a better man after his wife forgave him. 
Last month, the couple celebrated their fifth wedding anniversary. Eniko penned an emotional note to Kevin, expressing her most profound love for him and vowing to go on forever with him.