Judge Judy Sheindlin Returns to Screens in IMDb TV Exclusive Show 'Judy Justice'
Fans will be thrilled to hear that Judge Judy Sheindlin will be gracing their screens soon! A new teaser for the show has been released, showing Sheindlin doing what she does best!
On Thursday, IMDb TV released a teaser of its upcoming new show, "Judy Justice." The Honorable Judy Sheindlin, 78, appeared with her back facing the camera as she donned a maroon robe in the clip.
Showing her feisty spirit that we've become accustomed to, she suddenly turned around and spoke directly to the camera with a smile. All the Judge had to say was:
"Court is back in session."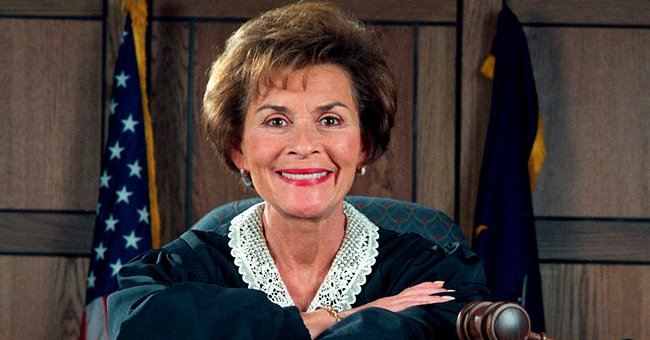 "Judy Justice" will air exclusively on IMDb TV from November 1, 2021. Sheindlin will preside over real-life cases and will arbitrate binding decisions in the new series.
The retired Judge of the Manhattan Family Court will be joined by a cast consisting of a court clerk, bailiff, and court stenographer. Kevin Rasco will serve as her bailiff, while Whitney Kumar will act as the court stenographer.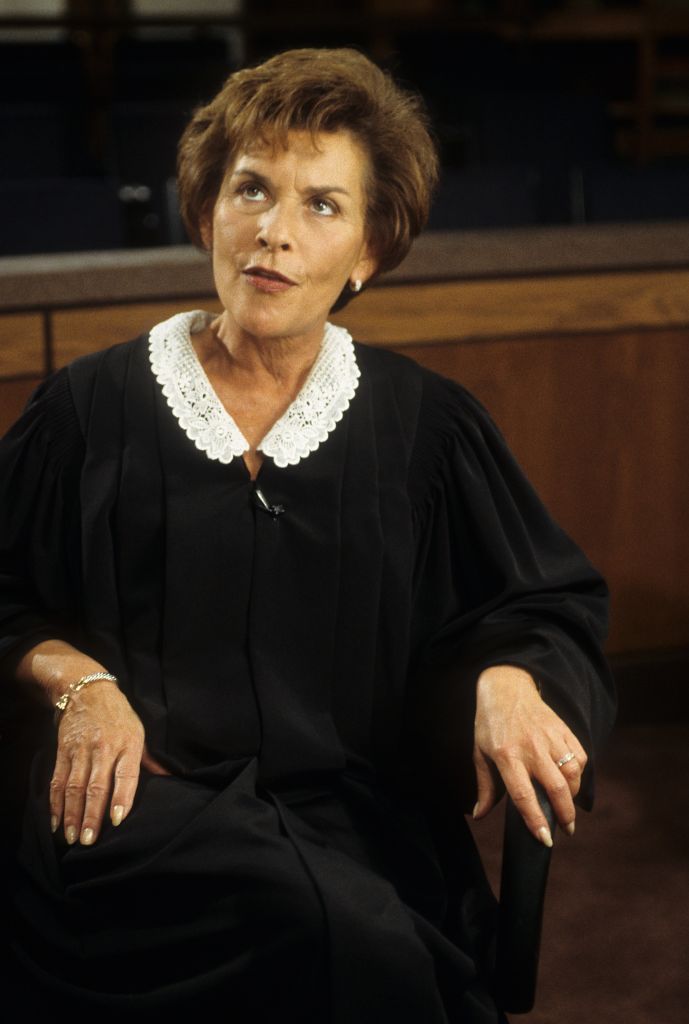 The Judge's law clerk will be Sarah Rose, who also happens to be her granddaughter. Speaking about Rose, Sheindlin said she'd known her since birth and that she would be a 3rd-generation female lawyer in her family.
The star described her granddaughter as smart, opinionated, and sassy – she sounds like someone else we know. Likewise, fans will get to witness Sheindlin's witty humor, wisdom, and honesty on screen.
A friendly game of gin rummy. I occasionally let him win!

Stay safe

Your - Judge Judy pic.twitter.com/fJITnx9x4R

— Judy Justice (@JudyJustice) March 30, 2020
She's set to reunite with Randy Douthit, her longtime executive producer and director, and Amy Freisleben, her co-executive producer on the show. They all previously worked together on "Judge Judy."
Last month, [Judge Judy] Sheindlin was seen letting her hair down during a shopping trip in Beverly Hills.
The trio worked together on the CBS show for 25 years. It previously aired from September 1996 to July 2021, then she sold its 5,200-episode library and rights to future episodes to CBS.
Dear friends,
This is quite a test of strength and resilience.
Please stay safe and vigilant.
Your Judge Judy pic.twitter.com/4qjnmsG9kw

— Judy Justice (@JudyJustice) April 21, 2020
The sale allegedly went through for an estimated $100 million in 2017. IMDb TV will be offering premium originals via a free streaming service that will include various upcoming shows.
The streaming network will host shows like "Pretty Hard Cases," "Leverage: Redemption," "Sprung," "Untitled Jeff Lewis Project," "On Call," and "Alex Rider and Top Class: The Life and Times of the Sierra Canyon Trailblazers."
Last month, Sheindlin was seen letting her hair down during a shopping trip in Beverly Hills. She was photographed wearing a face mask and securing it before entering Rodeo Drive's Tiffany's.
The reality star looked like any other person in a black top, blue jeans, tennis shoes, and a black fedora. Her shopping spree came as an appeals court recently ruled that her $47 million salary wasn't excessive.