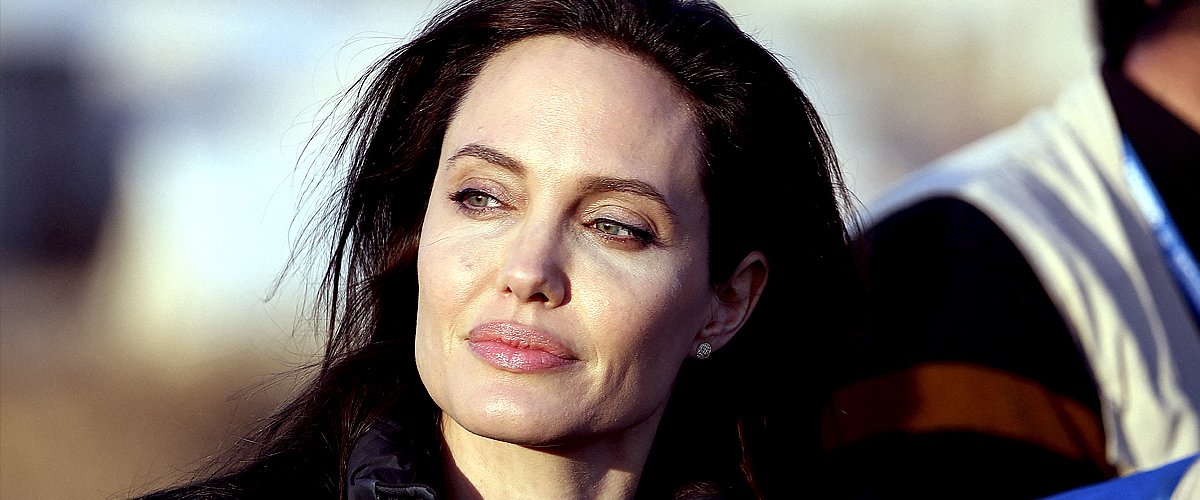 Getty Images
Humanitarian Issues Actress Angelina Jolie Wants to Solve - from Helping Refugees to Fighting Violence

The A-lister Angelina Jolie is known for her stunning beauty and great acting skills on-screen. But she also dedicates her life to important causes that aren't as glamorous as her Hollywood life.
Jolie's dedication to humanitarian causes started when she was named as a UNHCR Goodwill Ambassador in 2001. But the big shift came when she went to Cambodia a year before to shoot "Tomb Raider."
The actress started traveling the world as a volunteer in humanitarian causes in her early twenties. Jolie shared with Vogue how much she learned and evolved with her social work: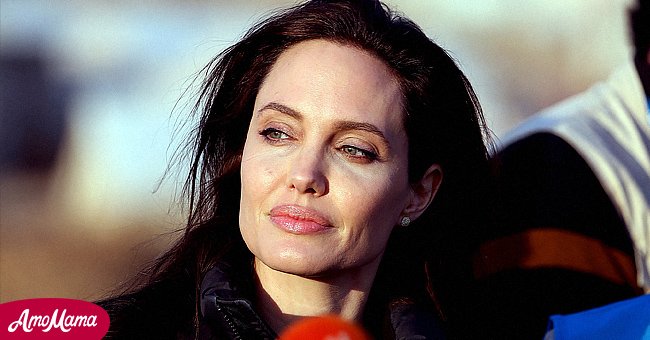 Angelina Jolie has been working in humanitarian causes since her twenties. | Source: Getty Images
"I have learned more from [refugees] about family, resilience, dignity and survival than I can express."
Since then, she's been helping social causes worldwide. We've listed the main projects the Academy Award-winning actress has been involved in.
UNHCR SPECIAL AGENCY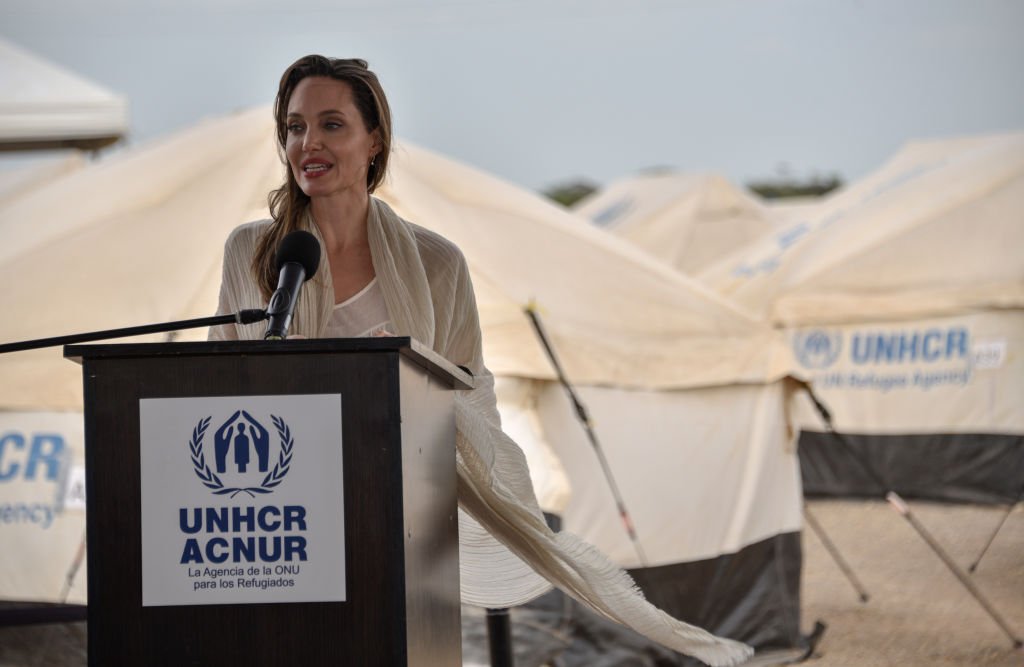 Angelina Jolie speaks during a press conference after visiting a refugee camp in the border between Colombia and Venezuela on June 8, 2019 in Maicao, Colombia. | Getty Images
After years of being the UNHCR (United Nations High Commissioner for Refugees) Goodwill Ambassador, Jolie was invited to become a UNHCR special envoy in 2012.
Since her early twenties, when she began working as an ambassador, the actress has completed around 60 fields missions and traveled to many refugees camps and war zones in Iraq, Syria, Jordan, Sudan, and many others.
She founded the National Centre for Refugee and Immigrant Children, got involved in building schools for refugees girls, and won awards for her work alongside the UN.
DRAW ME TO SAFETY WITH WAR CHILD UK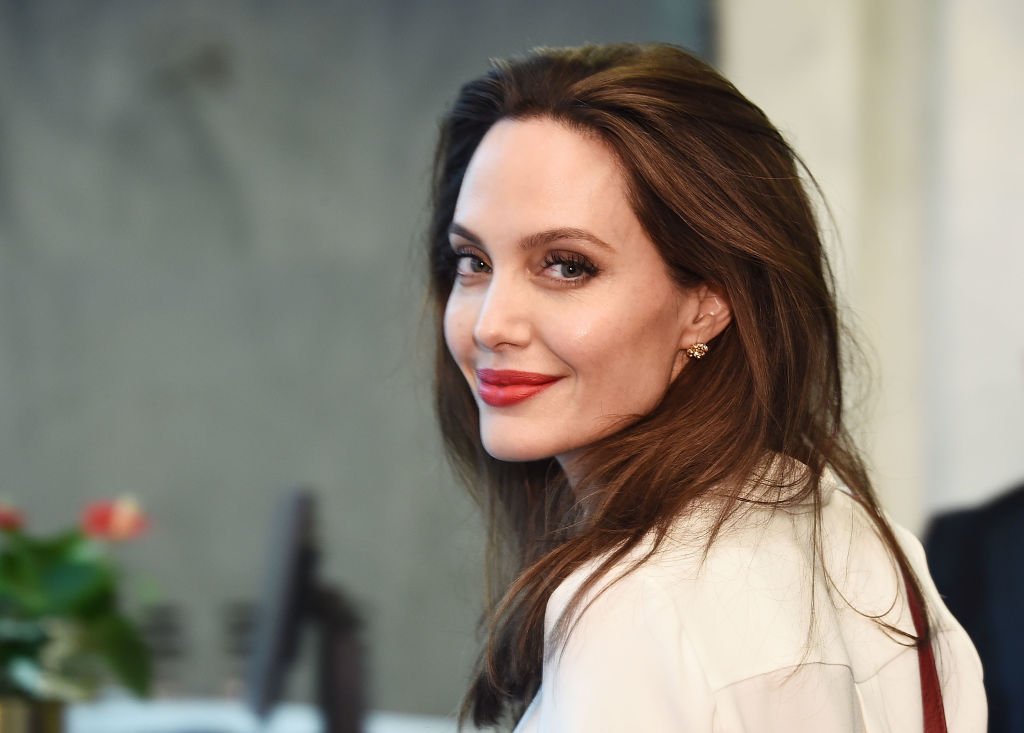 Actress and Special Envoy to the United Nations High Commissioner for Refugees Angelina Jolie visits The United Nations on September 14, 2017 in New York City. | Source: Getty Images
In 2014, Angelina Jolie joined forces with Stella McCartney and the War Child UK to launch the Draw Me To Safety Campaign. The goal is to help children in war-torn countries and to end sexual violence. At the time, she
said
to Marie Claire:
"We all agree that rape is a terrible crime. But many people have got used to thinking of it as an inevitable feature of war."
PREVENTING SEXUAL VIOLENCE IN CONFLICT INITIATIVE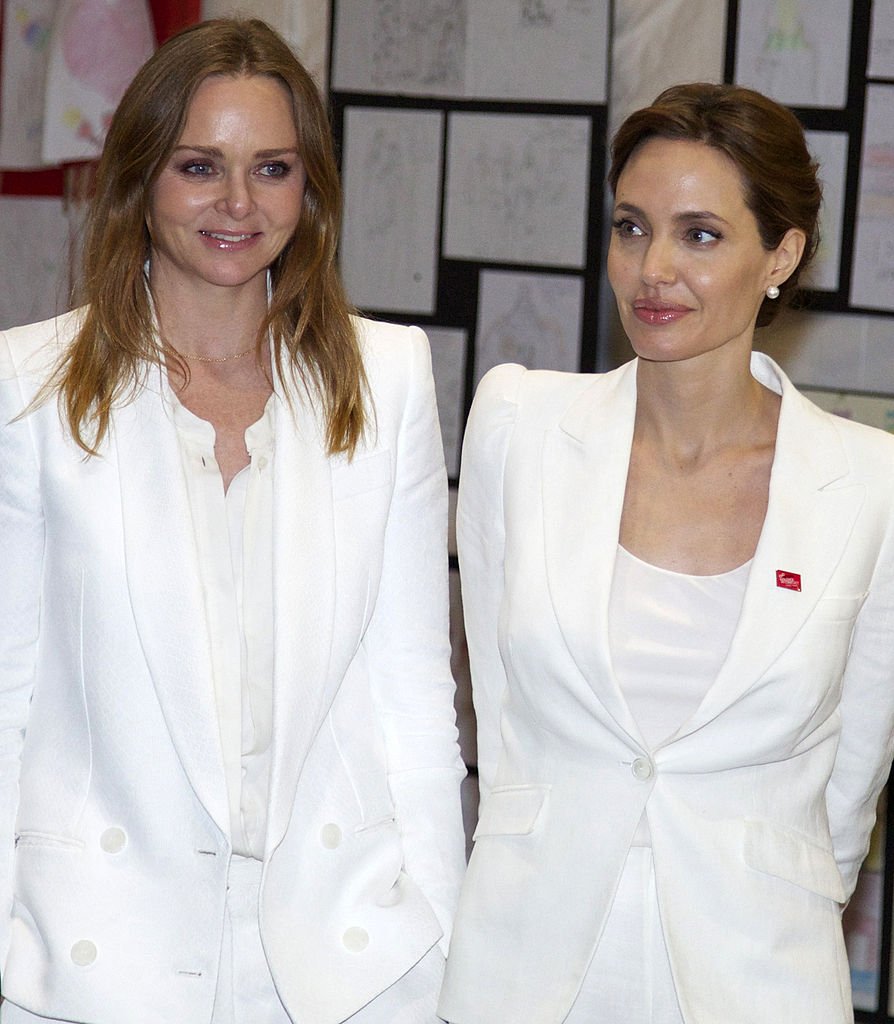 Stella McCartney and Angelina Jolie attend a photocall to launch War Child's 'Draw Me To Safety' campaign during the global conference to prevent sexual violence in conflict at ExCel on June 10, 2014 in London, England. | Source: Getty Images
Jolie co-founded the Preventing Sexual Violence in Conflict Initiative in 2012 with the former Foreign Secretary Lord William Hague. War-zone rape is a huge problem and still seen as a "lesser crime," as the actress addressed the issue.
The initiative works together with NATO to support, train, and protect peacemakers in war zones since they're also part of the problem.
SOS CHILDREN'S VILLAGE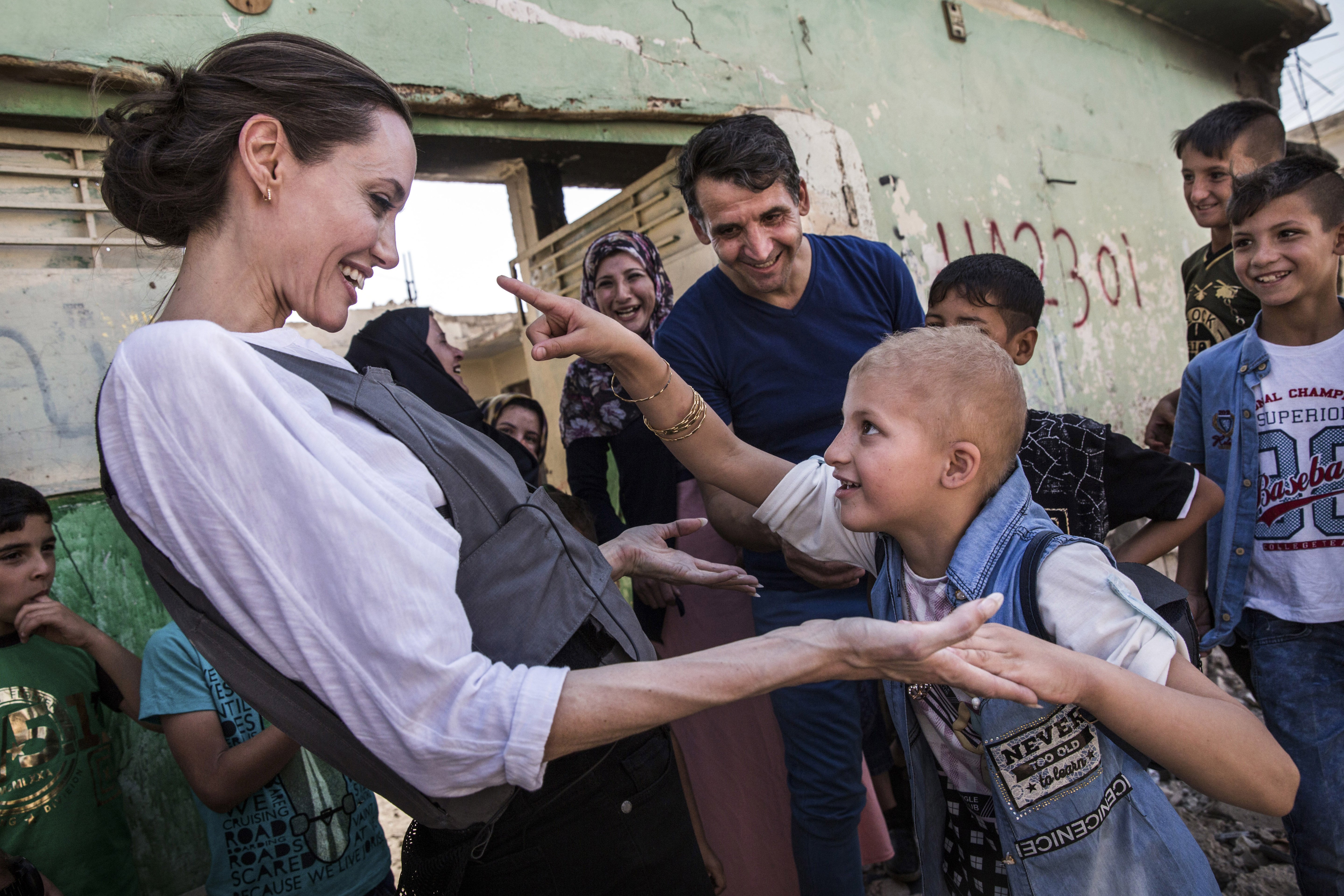 Angelina Jolie meets Falak, 8, during a visit to West Mosul during a visit to Iraq, on June 16, 2018. | Source: Getty Images
The actress is also one of the ambassadors of the largest NGO on child development globally, SOS Children's Village. The organization works on supporting and
defending
the rights of foster children.
The 46-years-old actress and activist have traveled to many places with the organization, and she shared that it is important to see children growing up in a safe and loving environment.
THE JOLIE-PITT FOUNDATION AND THE MADDOX JOLIE-PITT FOUNDATION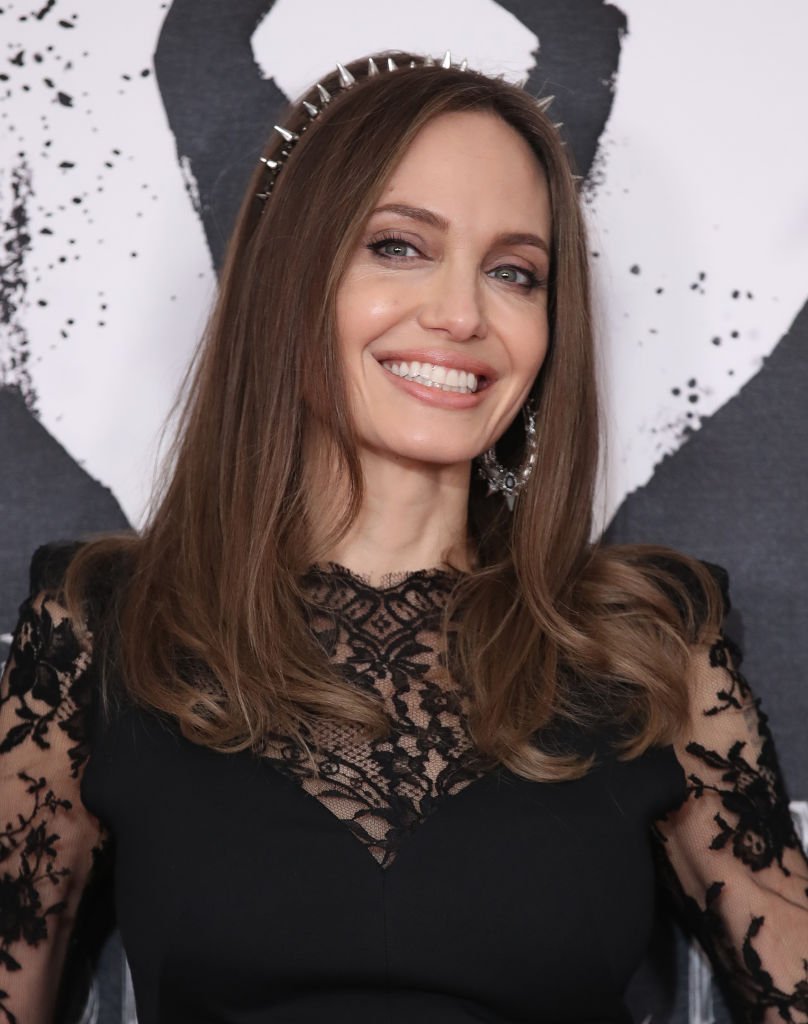 Angelina Jolie attends a photocall for "Maleficent: Mistress of Evil" at Mandarin Oriental Hotel on October 10, 2019 in London, England. | Source: Getty Images
A year after adopting the 20-years-old Maddox, a foster child from Cambodia, Jolie and her former husband, the Hollywood actor Brad Pitt founded The Maddox Jolie-Pitt Foundation. Four years later, they founded the Jolie-Pitt Foundation.
Both initiatives aim to work in humanitarian causes such as ending poverty, improving education and health, and protecting the environment in Cambodia and across the globe.
Please fill in your e-mail so we can share with you our top stories!