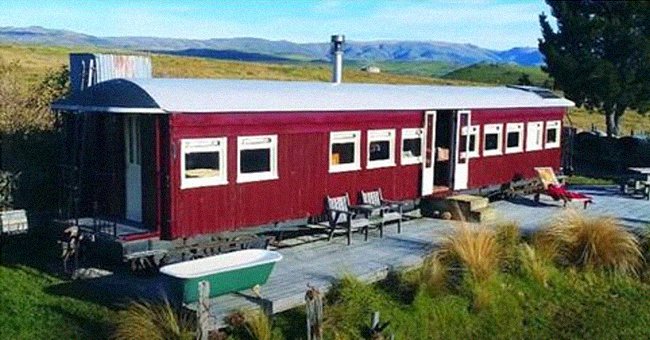 youtube.com/Living Big In A Tiny House
Woman Lives in Old Railway Carriage She Transformed into a Home Herself

A woman transformed a dilapidated old railway carriage into a quaint home for herself. Complete with an outside bath and rustic inside features, the picturesque abode got the approval of many netizens.
A New Zealand woman spent years refurbishing what might have looked like junk to someone else. She saw some potential, and her off-the-grid home was turned into something spectacular through hard work and determination.
The owner of the once-run-down carriages is Mandy. She devoted herself to the project after she came across the carriages in 2010. All of the rotted materials and overgrown wood were in serious need of some care and attention.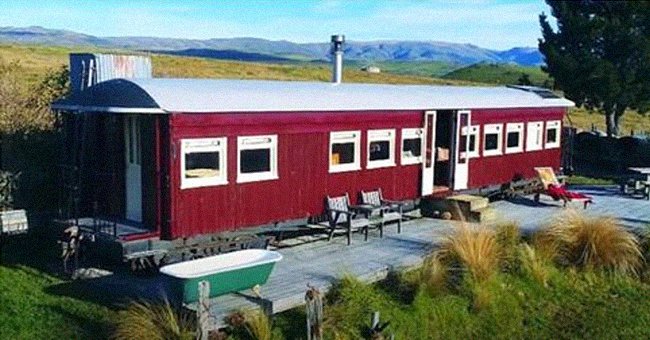 Rundown carriages were refurbished by a woman and the results are exceptional | Photo: Youtube/Living Big In A Tiny House
THE HOME OF HER DREAMS
Fast-forward eight years and her part-time renovation project became even more than she imagined it would. In fact, she now calls the property the "home of her dreams," and it isn't difficult to see why.
Besides the rustic and unique interior, the views around the home are also impressive. Mandy chose to overlook the mold and bugs and envisioned what it could be. Thankfully, she persevered with the project, and today she reaps the reward.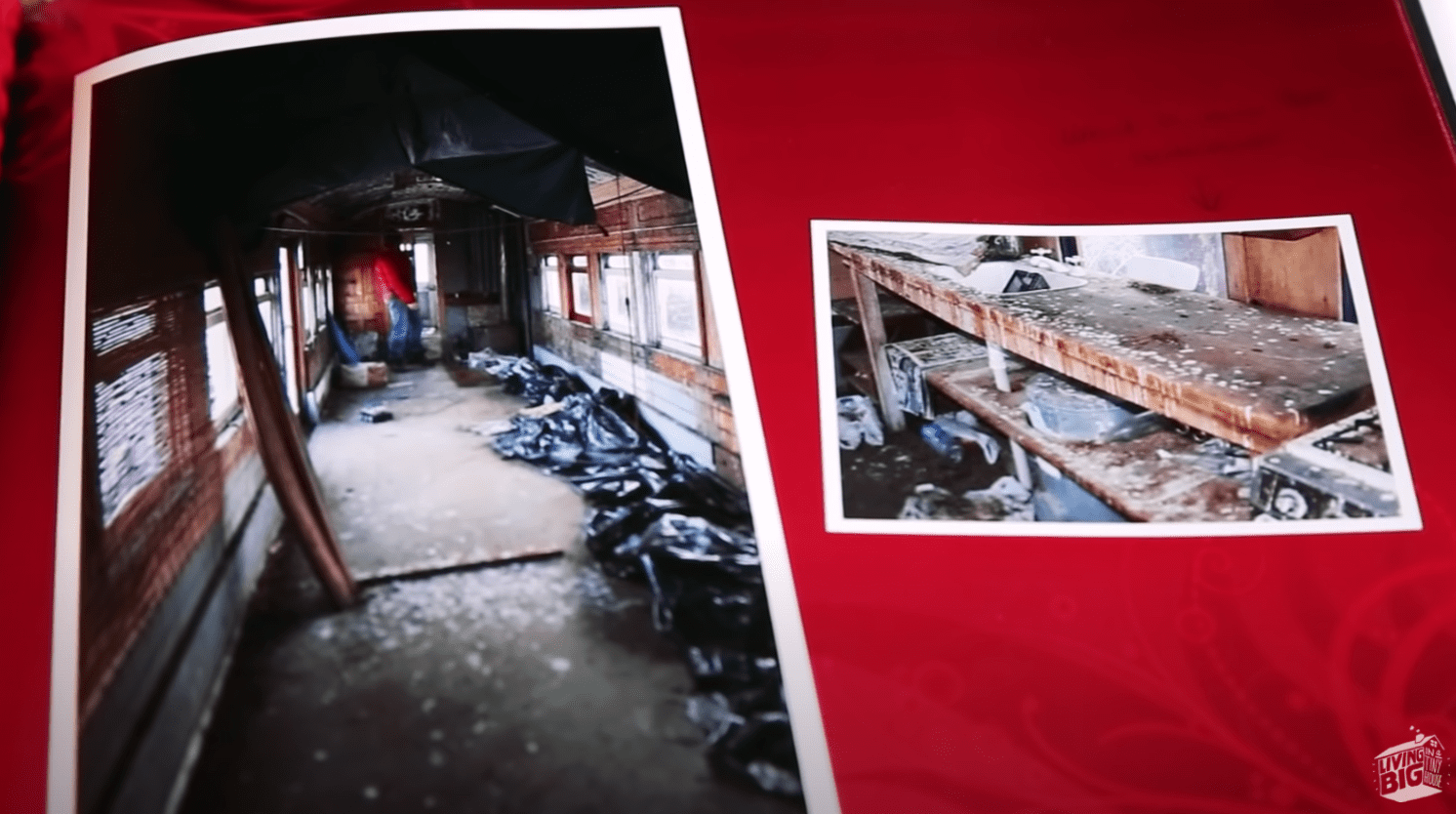 Photographs in an album show what a refurbished train carriage home looked like before the renovations | Photo: Youtube/Living Big In A Tiny House
THE TWO CARRIAGES
In July 2018, her home was featured on "Living Big In A Tiny House." Mandy relies on rainwater and a small solar system. From her video on the series' Youtube channel, it is clear that Mandy loves her life off-the-grid.
The home consists of two carriages. The first one boasts a small lounge, kitchen, bedroom, and ensuite bathroom. The secondary carriages serve as a space for guests to stay in and can also be utilized as an entertainment area.
THE ONLINE REACTION
Footage of her home gained thousands of likes and millions of views online. Many netizens sent in compliments and messages of adoration. One user said: "This is my favorite tiny house ... Love how the soul of the carriages have been kept undisturbed."
A commenter added: "These interiors are my dream! so warm and inviting and full of character." People also indicated that the home would be a nice place to rent out for a vacation. Someone else simply stated: "She's living the dream!"

Commenters react to footage of a woman's off-the-grid house which consists of old train carriages | Photo: Youtube/Living Big In A Tiny House
THE OWNER'S PASSION
Others highlighted that Mandy's passion for the home was visible. A netizen wrote: "Her eyes light up when she talks of the passion of the project." The video encouraged users to share their own passion projects in the comment section.
A user said: "I just adore what she's done. I've done this to a boat & a 70's RV, so I know the blood, sweat & tears that go into a project like this. She did a magnificent job. I'm so impressed." The Central Otago gem is undoubtedly one of a kind!
Please fill in your e-mail so we can share with you our top stories!