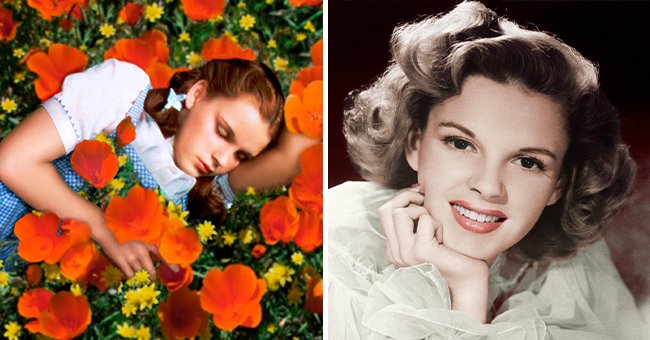 Getty Images
Judy Garland Was Forced to Starve Herself for Films at Only 14 by Louis B Mayer, Co-founder of MGM Studios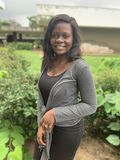 In her lifetime, Judy Garland was a star and enjoyed a career spanning 45 years. However, to reach her famed heights, she had to endure many challenges.
Judy Garland was one of the brightest and most tragic film stars of Hollywood's Golden Era. She was a beloved character who entertained theater-goers with her warmth, spirit, as well as her rich and exuberant voice.
Garland was born Frances Ethel Gumm on June 10, 1922, in Minnesota. She was the youngest child of Ethel Marion and Francis Avent Gumm.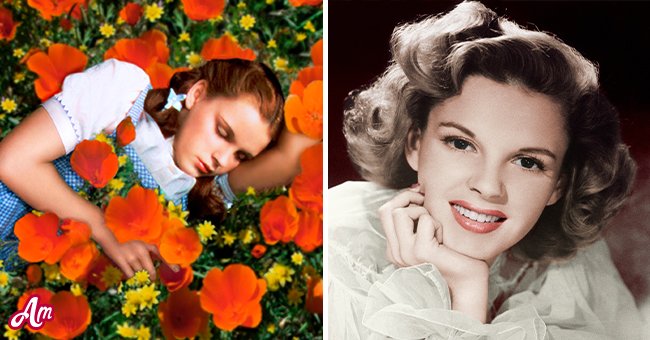 Pictures of a young Judy Garland | Photo: Getty Images
Marion was an ambitious woman who played various musical instruments. She saw Garland's potential at just two years old when the latter repeatedly sang "Jingle Bells" until she was dragged from the stage crying and kicking during a Christmas show.
Immediately afterward, Marion drafted her daughter into a dance act titled "The Gumm Sisters," along with her older sisters, Mary Jane Gumm and Virginia Gumm.
Marion always knew Garland would rise to become the biggest star. Hence, she took her out of the act and took her on trips across America. During these trips, Garland performed solo in nightclubs, hotels, lounges, and theaters.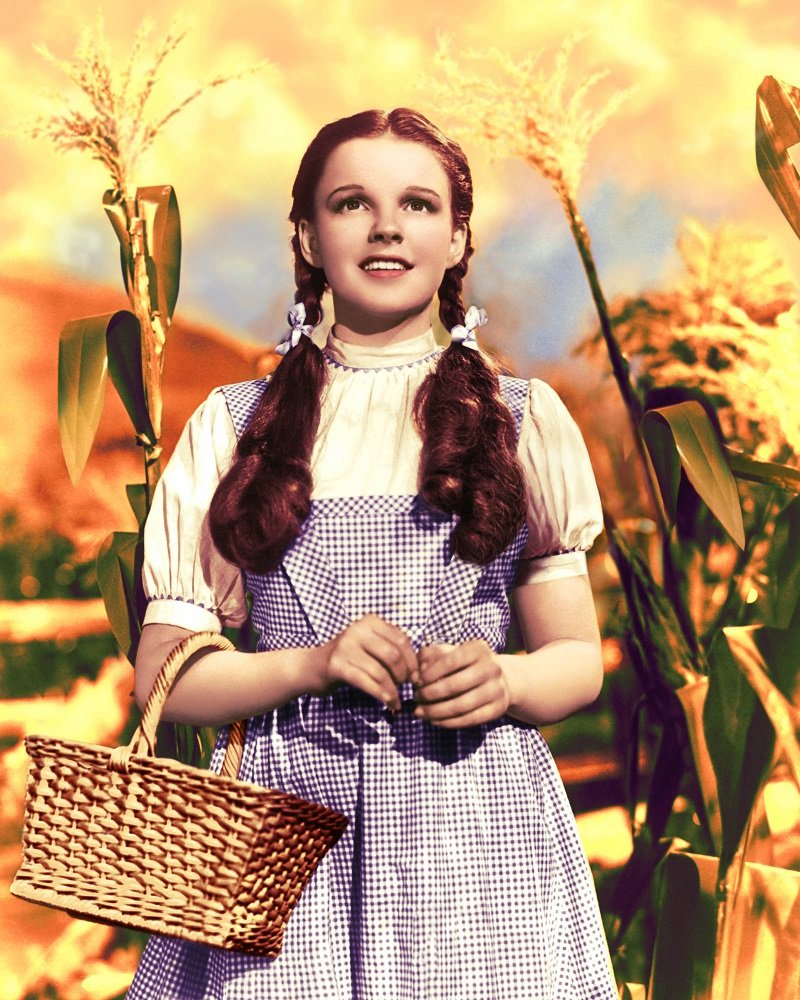 Judy Garland as Dorothy Gale in "The Wizard of Oz" circa 1939 | Photo: Getty Images
However, Garland's father's closeted homosexuality and her mother's drive to see her succeed caused a lot of tension in her family. The family was forced to leave town regularly due to Francis' illicit affairs with other men. Sometimes, they had to live out of their car.
Light shone on the family in September 1935 after Metro Goldwyn Mayer's Louis B. Mayer signed Garland after she impressed him in a personal audition.
She was only 13 at the time. Soon after signing the teenage star, Mayer and his stooges started to mold Garland into the kind of star they wanted her to be.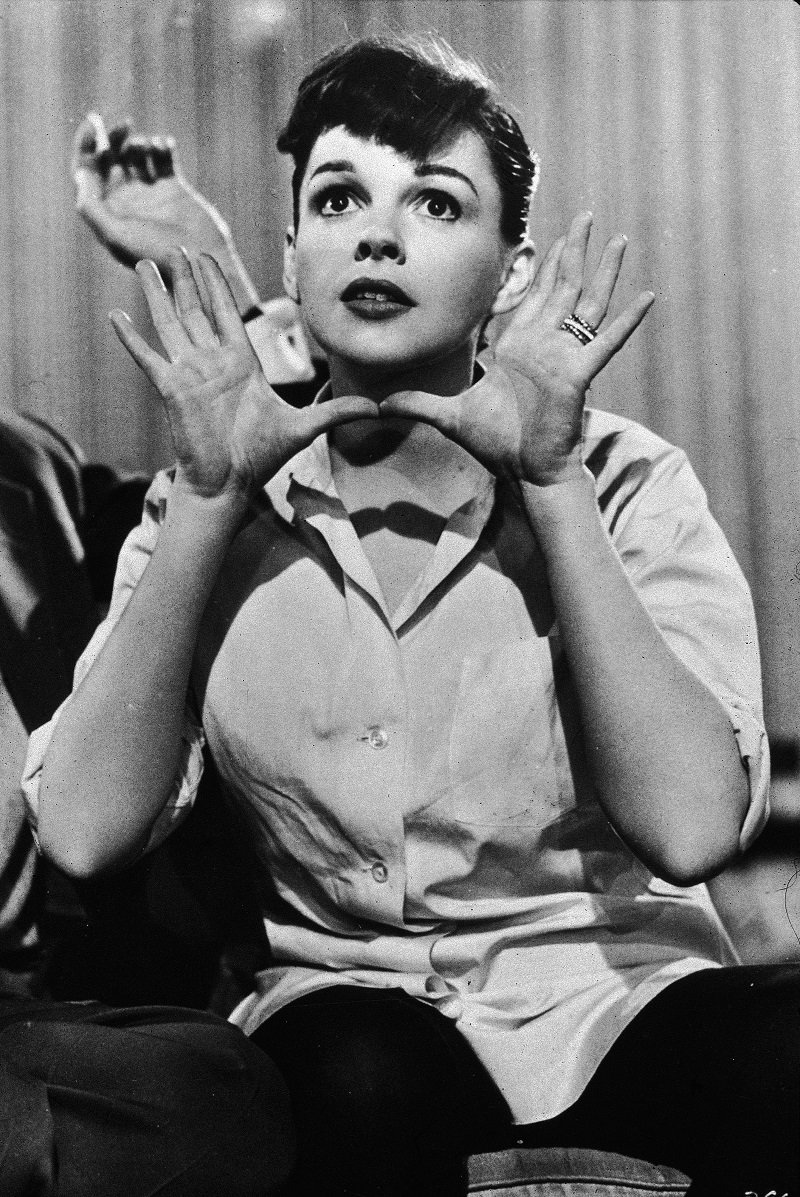 Picture of Judy Garland circa 1950s | Photo: Getty Images
Her debut feature film was a musical comedy about college football and was titled "Pigskin Parade." However, MGM's producers were far from pleased with her appearance on the film and told her she looked like a "fat little pig with pigtails."
Soon after, they put her on a brutal diet and monitored her intake to such extreme levels that food was removed from her just as she was about to eat it.
This made Garland always hungry, and she fantasized about being allowed to eat chocolate sundaes. However, the producers did not stop at that.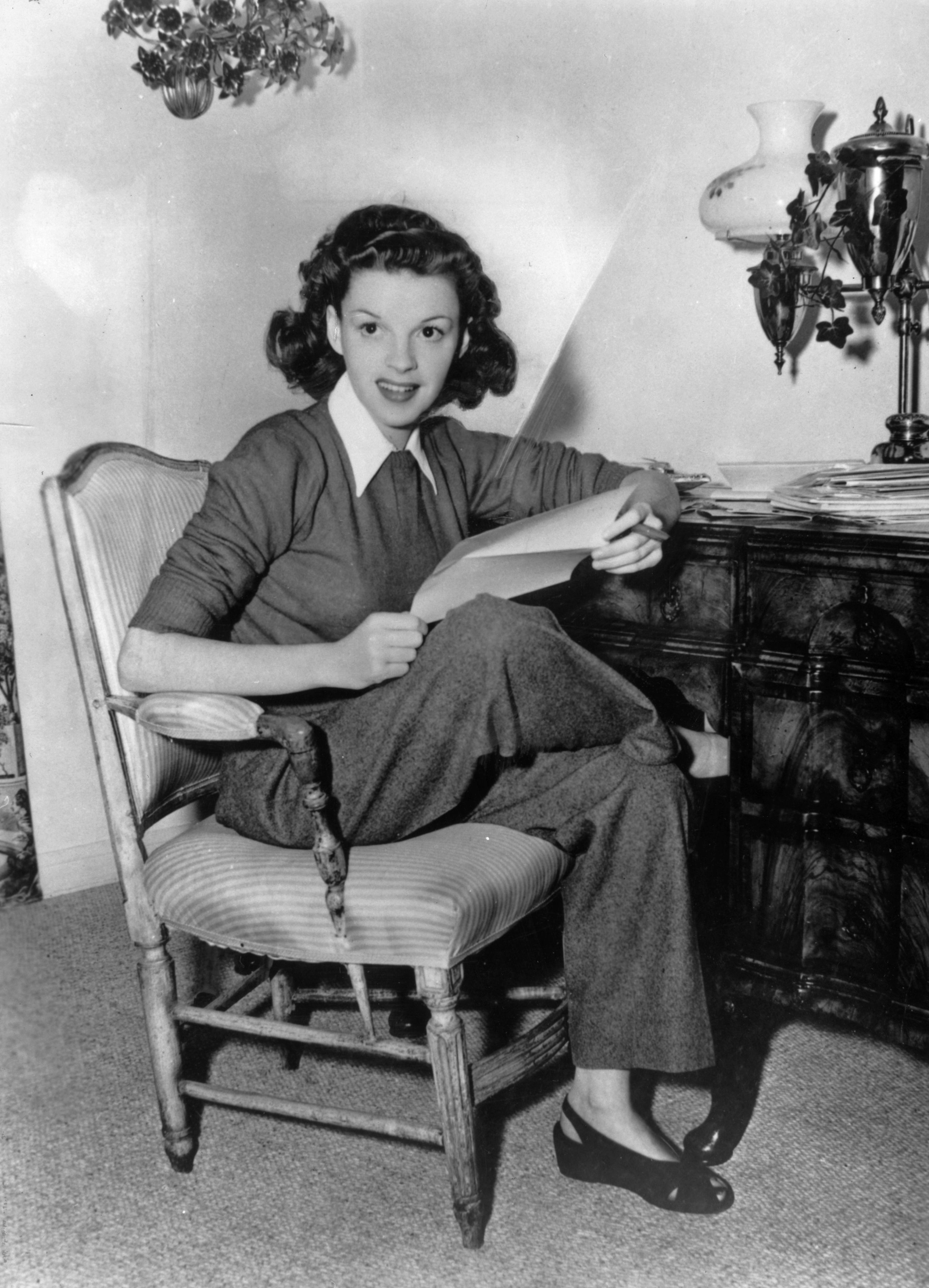 American film actress Judy Garland at home answering fan mail on January 01, 1944 | Photo: Getty Images
Garland's teeth were capped, and she was forced to wear rubber discs that changed her nose's shape. Yet, despite all these and her impressive performances, the MGM producers still ridiculed her for being fat.
She began a relationship with legendary bandleader Artie Shaw but was left heartbroken after he left her to elope with her studio rival.
Despite doing well at the box office and outperforming her MGM stable-mates, including Lana Turner, Elizabeth Taylor, and Ava Gardner, Garland found herself being compared to those beauties to her detriment.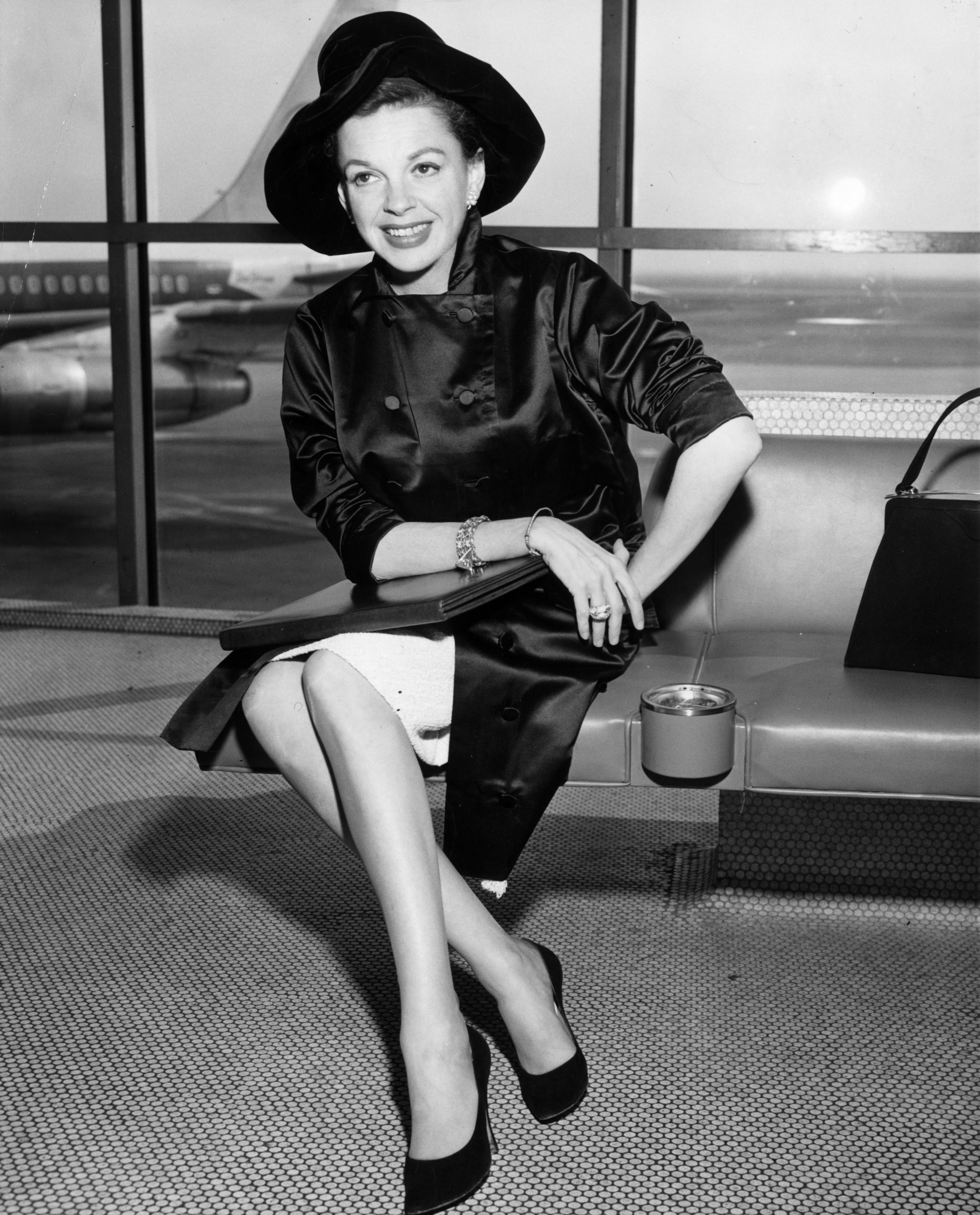 Singer and film star Judy Garland at an airport on January 01, 1955 | Photo: Getty Images
However, she kept going and was considered for the role of Dorothy in the musical version of L. Frank Baum's novel, "The Wizard of Oz," in 1939.
Mayer had initially considered Shirley Temple and Deanna Durbin for the role but cast Garland instead when neither of them was available.
Playing Dorothy was demanding, but Garland shone in it and performed incredibly. However, despite her impressive performance, MGM remained obsessed with her weight and chose a chintzy gingham, which blurred her womanly figure.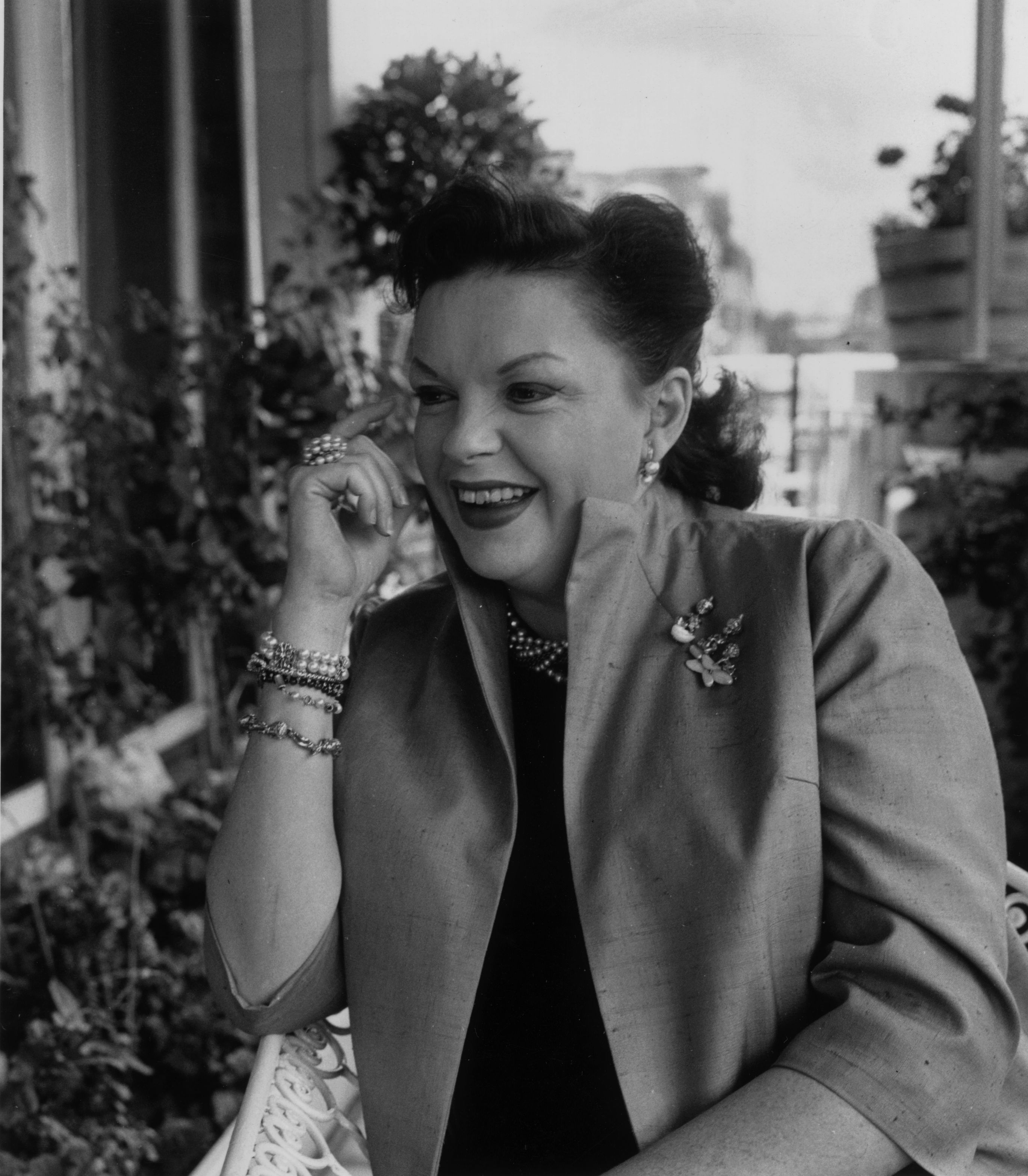 American singer and actress Judy Garland at Mayfair Hotel on August 29, 1960 | Photo: Getty Images
It was also around this time that the studio started feeding Garland barbiturates and amphetamines to help her cope with her demanding shooting schedules.
Later, she complained that the film studio stole her youth, but she received little to no protection from her mother, who continued to push her to keep going.
Garland starred in "Wizard of Oz" when she was 17. In the year that followed, she began the journey into her sensationally tragic love life.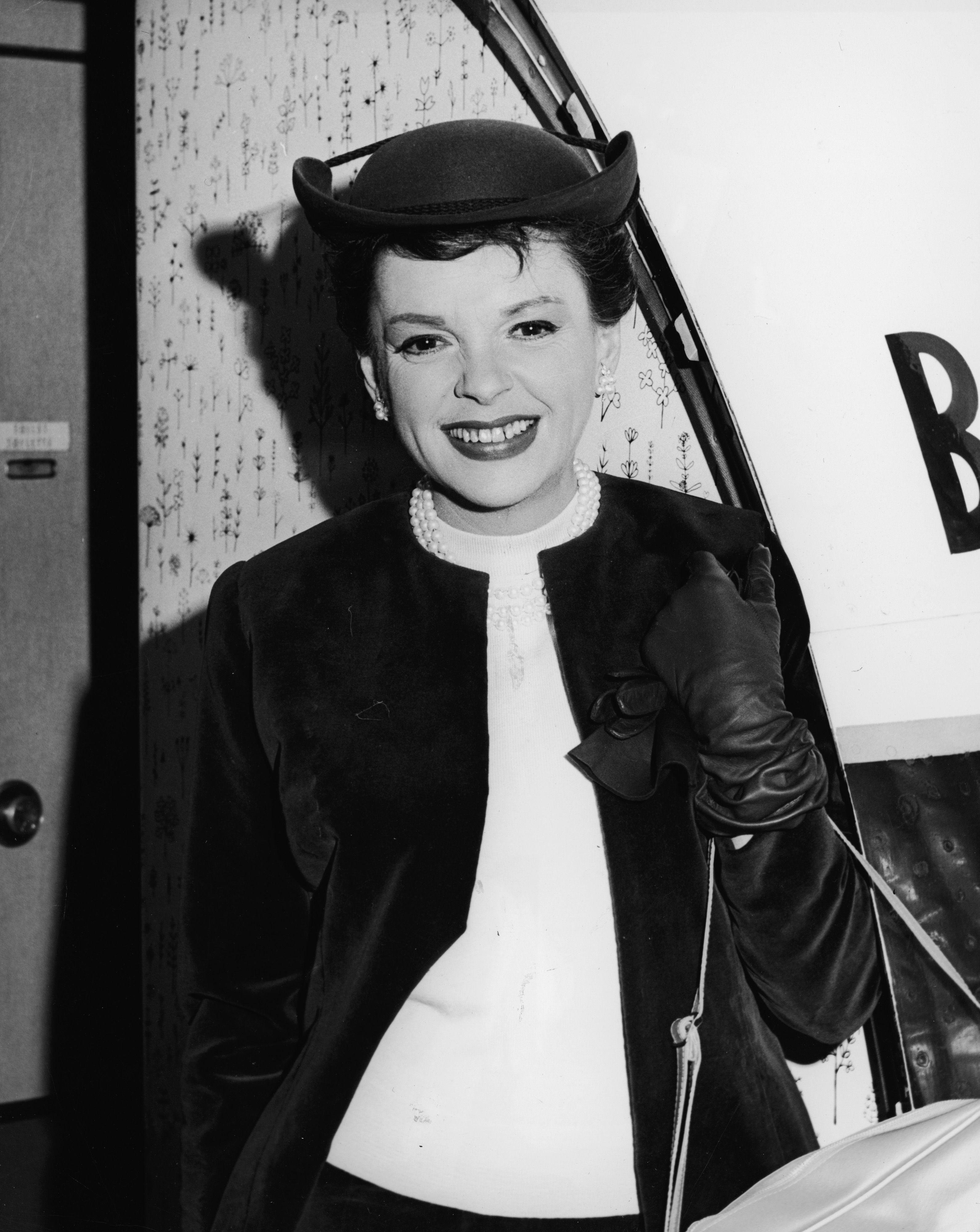 Judy Garland at the premiere of her film "I Could Go on Singing" on January 01, 1963 | Photo: Getty Images
In 1939, she began a relationship with legendary bandleader Artie Shaw but was left heartbroken after he left her to elope with her studio rival, Turner.
At 18, she got engaged to David Rose, also a musician. They got married in 1941, after which Rose was shocked by the little amount of food Judy was allowed to eat.
Mayer insisted on Garland living on just black coffee, chicken soup, and many appetite-suppressing cigarettes. These kept her weight at about 98 pounds but also negatively impacted her health.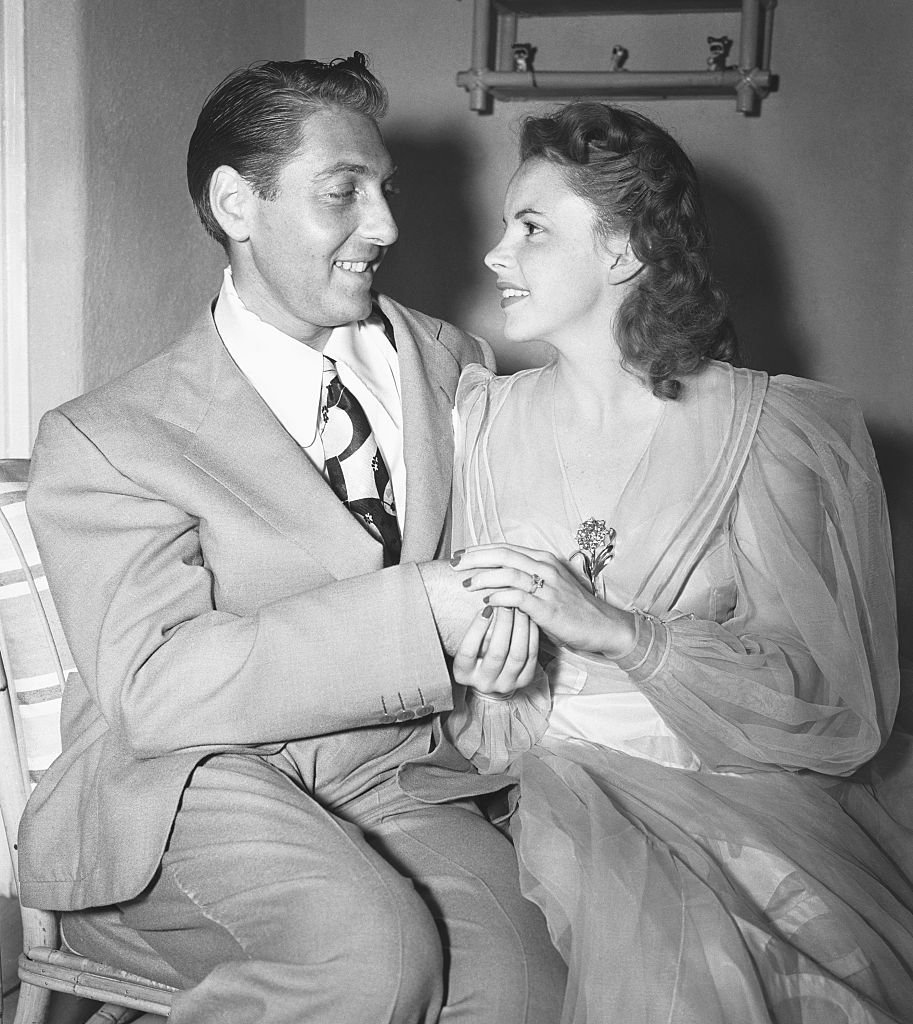 Judy Garland and David Rose on May 15, 1941 | Photo: Getty Images
She was on her way to becoming one of the studio's biggest stars but initially struggled to shake off the little girl image she had been meticulously groomed into.
Garland's first role as an adult was in "Little Nellie Kelly," and it also included her first adult on-screen kiss, which the public took very well. She became pregnant at this time, but MGM and her mom persuaded her to have an abortion.
Although she showed her strength by returning to finish the film, Garland subsequently tried to kill herself.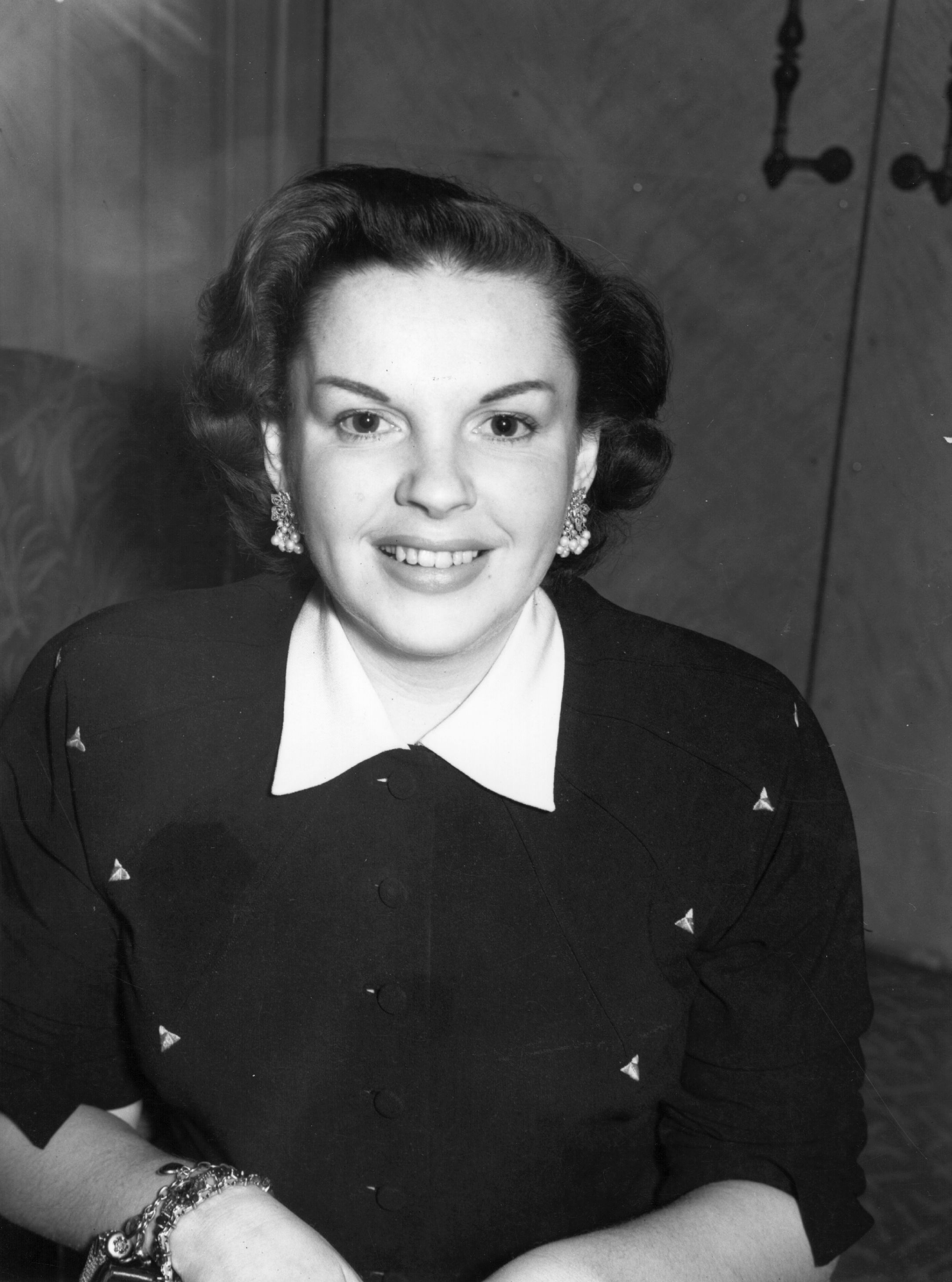 Judy Garland at the Dorchester Hotel on April 06, 1951 | Photo: Getty Images
Rose and Garland divorced in 1944, the same year she reached top billing for the first time alongside Gene Kelly in the hit musical "For Me and My Gal."
Her next film was "Presenting Lily Mars," for which she received full MGM glamor while she performed at her very best in "Meet Me in St. Louis," which has since become a Christmas favorite.
Vincente Minnelli, who directed "Meet Me in St. Louis," had a key influence on Garland's life. He asked Dorothy Ponedel, a make-up artist, to work with her.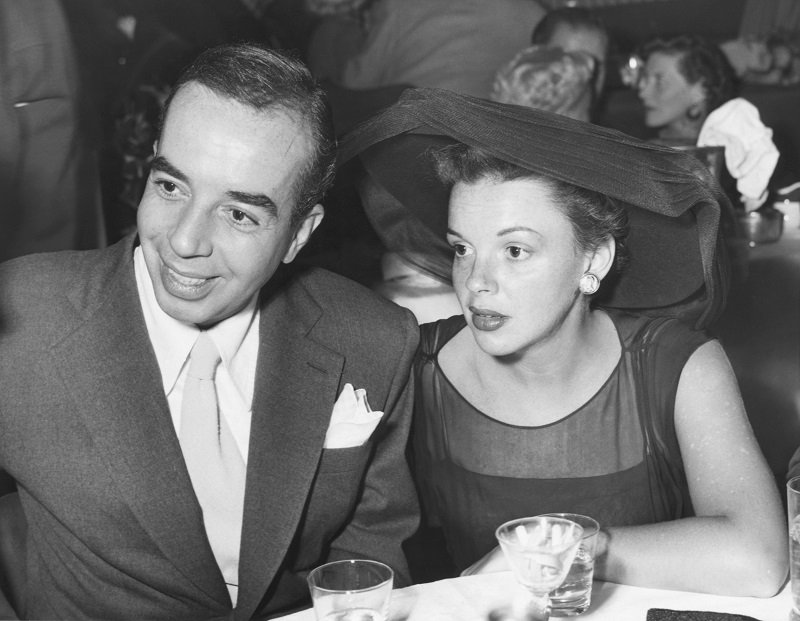 Picture of Judy Garland and Vincente Minnelli, circa 1950 | Photo: Getty Images
Ponedel got rid of Garland's dental caps and nose discs, and she amplified her natural beauty with make-up. The actress loved the results and also fell in love with Minnelli.
They tied the knot in 1945 and welcomed their daughter, Lisa, a year later. Minnelli started molding Garland's career and directed her first straight drama, "The Clock," the same year they married.
While Minnelli was good for Garland, their marriage began to suffer majorly because of her instability. In 1947, she experienced a complete nervous breakdown while filming the musical adventure "The Pirate." She had to be put in a sanitorium.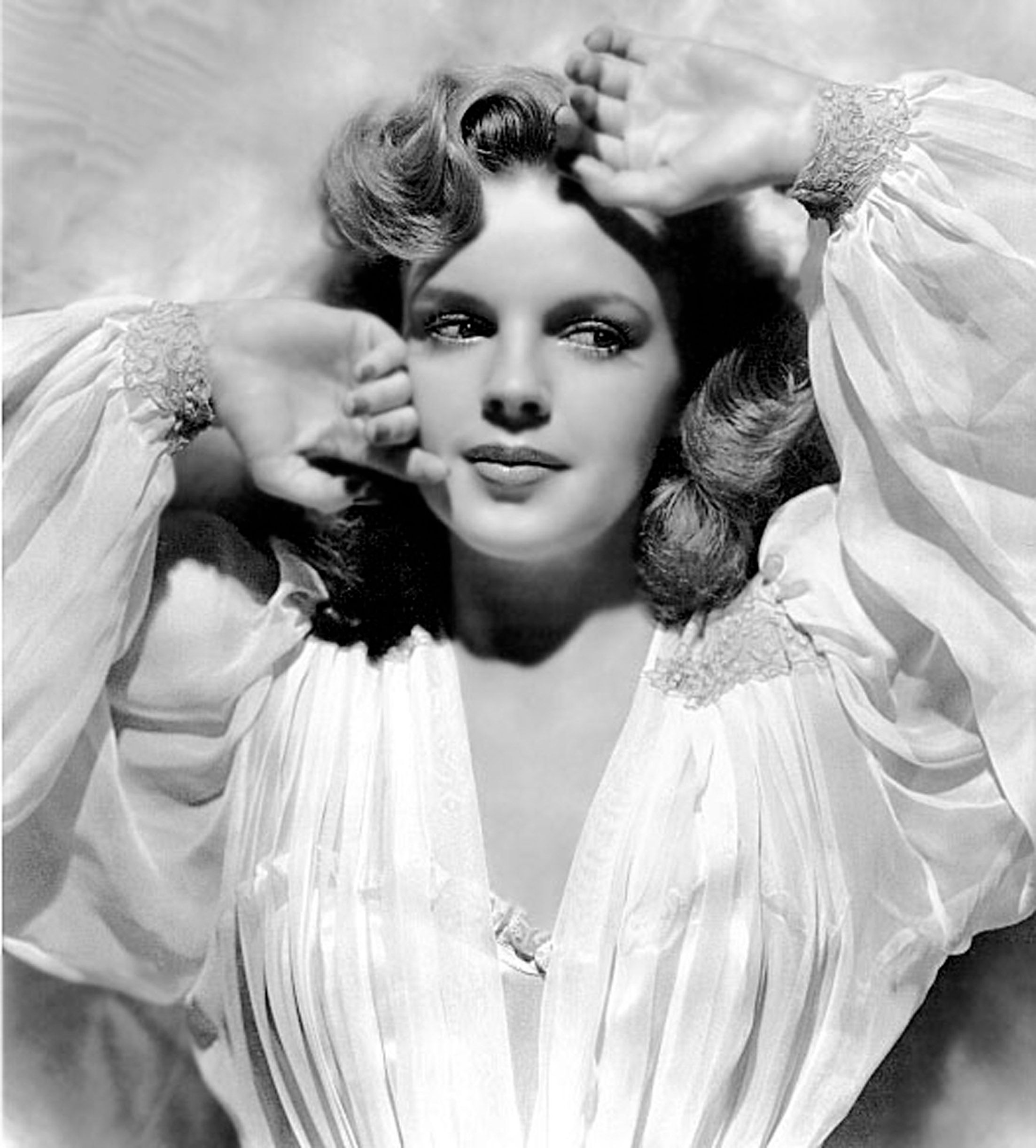 A monochrome portrait of Judy Garland, circa 1942 | Photo: Getty Images
Although she showed her strength by returning to finish the film, Garland subsequently tried to kill herself. In 1948, she returned to the MGM to make "Easter Parade" with Fred Astaire.
The film was one of her most beloved pictures and was so perfect that it hid what transpired behind the scenes. After the movie, Garland started drinking heavily in addition to her continuous reliance on drugs.
In 1949, MGM suspended her after she failed to turn up for work on "The Barkleys of Broadway." While making "Annie Get Your Gun," she had a fall out with Busby Berkeley and tried to get him fired.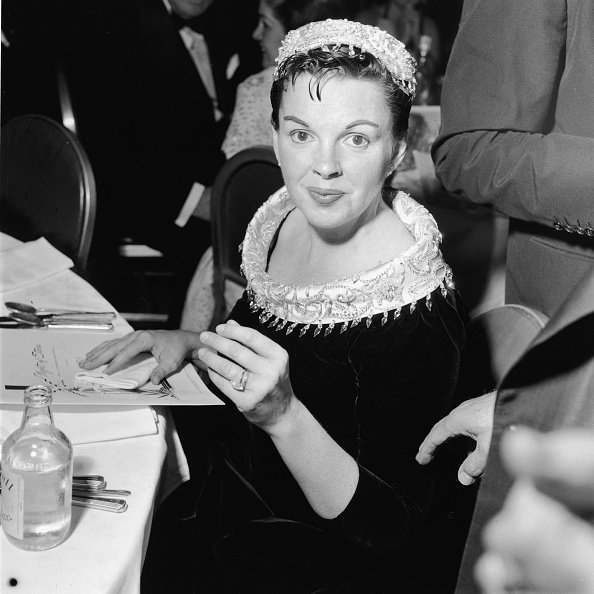 Judy Garland at the premiere of the film "A Star Is Born," directed by George Cukor, 1954 | Photo: Getty Images
However, she was thrown off the picture and left MGM for good in 1950. In 1951, she and Minnelli divorced. She married Sidney Luft in 1952 and remained married to him until 1965.
In 1954, she made a spectacular movie comeback for Warner Brothers when she starred in "A Star is Born," an emotional remake of the 1937 melodrama.
She shone in her portrayal of Esther Blodgett and was expected to win the Oscars for Best Actress but surprisingly lost to Grace Kelly.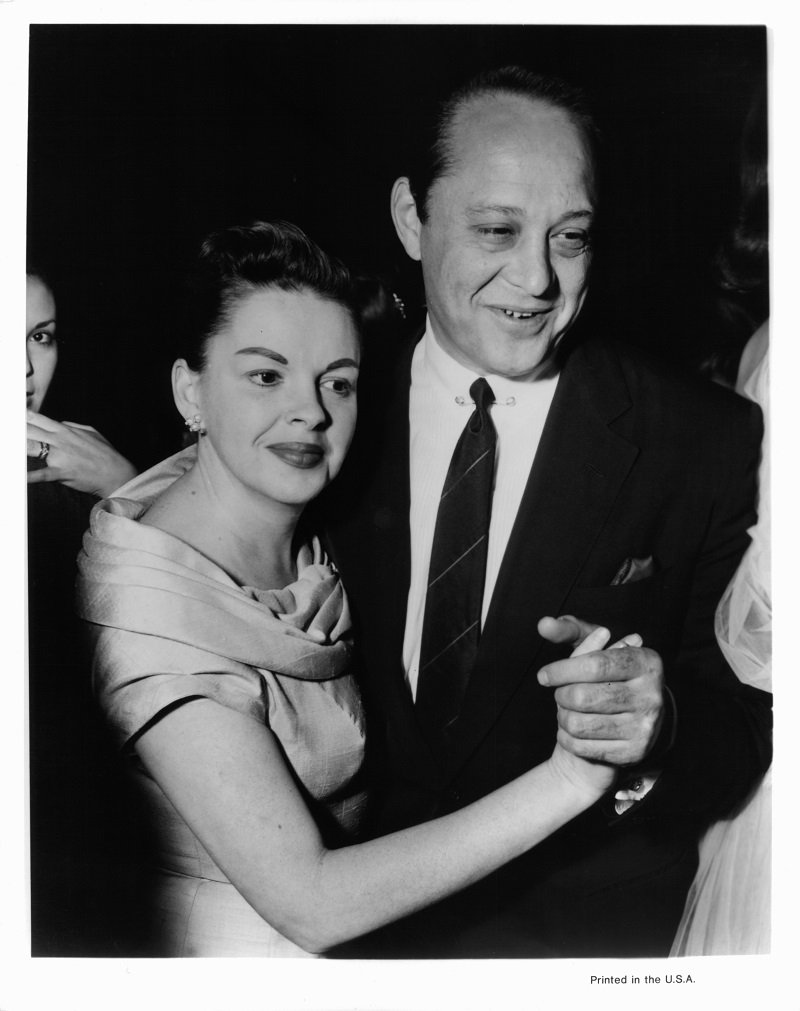 Judy Garland and Sidney Luft, circa 1952 | Photo: Getty Images
After the film, she became a sort of torch singer in Edith Piaf's mold, selling out theatres in Europe and America through the 1950s and 1960s.
Garland appeared in some movies and starred in an acclaimed but ill-fated television show. However, she spent most of her declining years belting out heartfelt emotional standards.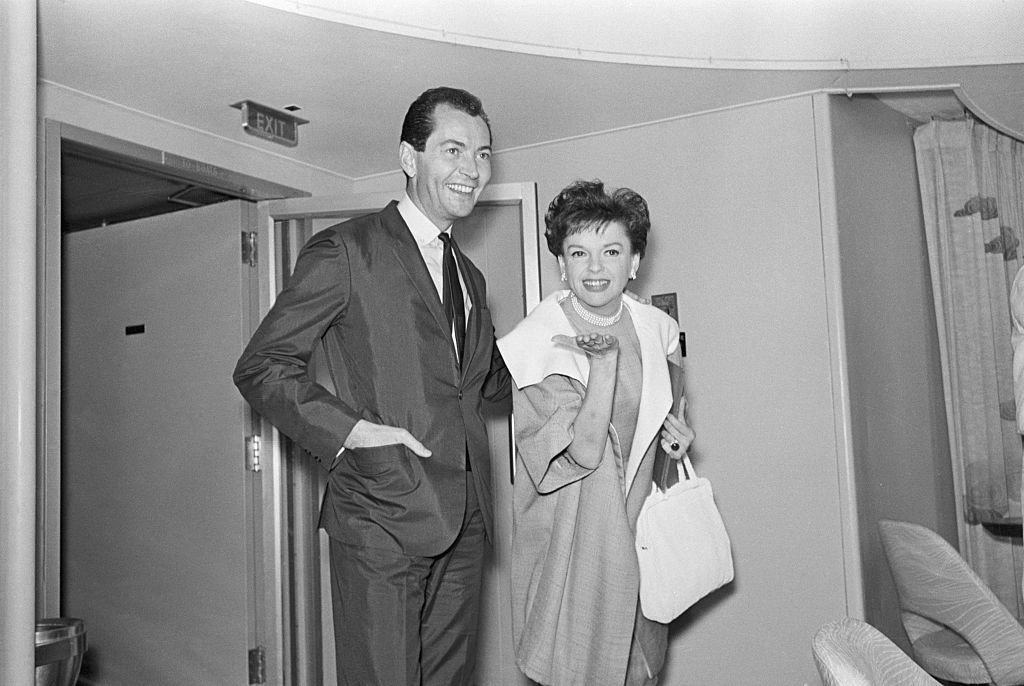 Judy Garland and Mark Herron on June 16, 1964 | Photo: Getty Images
In 1965, she married Mark Herron, but they divorced four years later. She married for the last time to musician Mickey Deans in 1969.
Three months after their marriage, she was found dead in the bathroom of her Chelsea home. Although the cause of her death was likely due to an accidental drug overdose, her health had been failing for many years. She died at the age of 47.
In his memoir, "Judy and I: My Life with Judy Garland," published after his death, Garland's ex-husband, Luft, detailed how her struggle with food and need to stay camera slim fueled her drug addiction.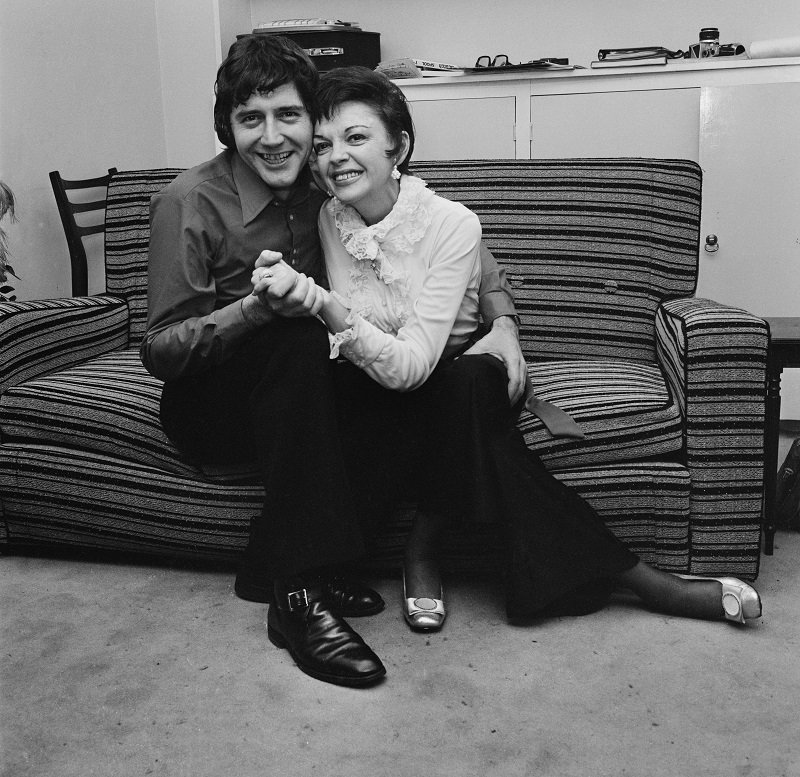 Judy Garland and Mickey Deans on March 15, 1969 in London, England | Photo: Getty Images
He also shed light on how their relationship got off to a troubled start after she became pregnant with his child and secretly had an abortion without telling him about it.
Garland ultimately paid the price for stardom as she was forced to live off pills so much so that her best years passed her by.
From being starved to seeing drugs as a way of life, her story paints a dark picture of what stars underwent to make it in the industry many years ago.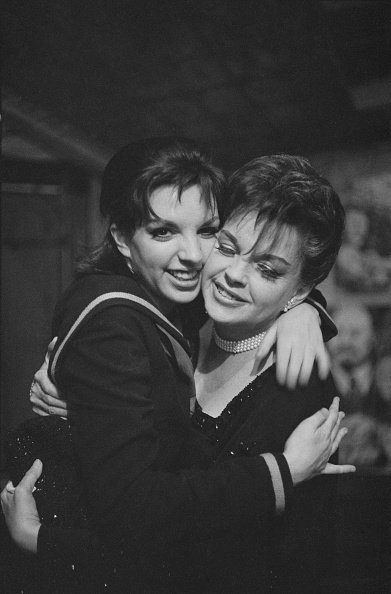 Liza Minnelli and Judy Garland at the Alvin Theatre, New York, US, May 11, 1965 | Photo: Getty Images
Besides Liza, her daughter with Minnelli, Garland had two other children, Lorna and Joey, with Luft. In an interview that aired six years after the star entertainer's demise, Liza described her mom as the only person she thought really understood that there is only one life to live.
Liza added that her mom, being aware of that, did everything possible to accomplish what she wanted to do. Though she died so young, Garland has left an indelible legacy that will always be remembered.
Please fill in your e-mail so we can share with you our top stories!
The information in this article is not intended or implied to be a substitute for professional medical advice, diagnosis or treatment. All content, including text, and images contained on news.AmoMama.com, or available through news.AmoMama.com is for general information purposes only. news.AmoMama.com does not take responsibility for any action taken as a result of reading this article. Before undertaking any course of treatment please consult with your healthcare provider.