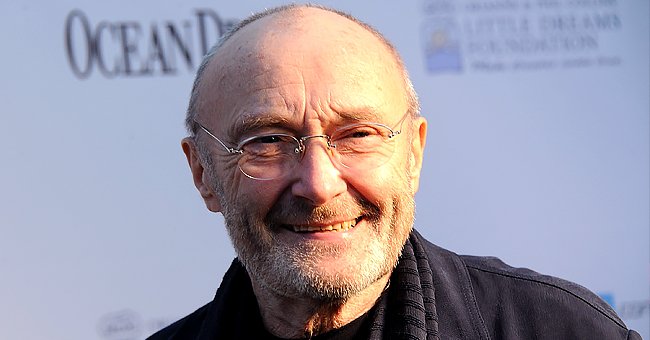 Getty Images
Phil Collins Returns to Stage with Genesis after Saying He Could Barely Hold a Drum Stick

Nothing seems to stop Phil Collins. The legendary musician recently returned to the stage after saying, during an interview, that he could barely hold a drum stick.
On Monday, the drummer appeared in front of a roaring audience in Birmingham, England, the first stop of "The Last Domino?" European tour with his rock band, Genesis.
However, Collins spent the whole show comfortably sitting in a chair, singing the band's hits while his son, Nicholas, took over drummer duty. Bandmate Mark Rutherford also sat on a stool next to Collins.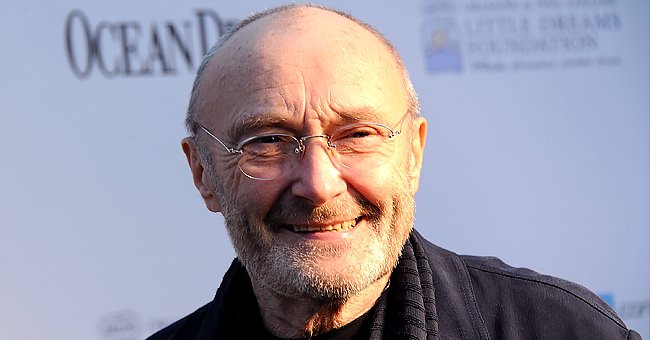 Phil Collins at the 4th Annual Dreaming on the Beach Gala at Fillmore Miami Beach in Miami Beach, Florida | Photo: Desiree Navarro/Getty Images
JUST THE START
This was the very first time the band played together since 2007, during their "Turn It On Again" tour, and they are expected to perform next in Manchester, Leeds, Newcastle, Liverpool, Glasgow, and London.
Collins was also asked about his struggle with alcohol.
HEALTH PROBLEMS
Prior to stepping on stage, Collins revealed to BBC that he has been dealing with several health issues and that they have affected his career as a musician over the years.
According to the 70-year-old, he's no longer able to play the drums, even though he would like to, especially to play alongside his son. This has left the musician very frustrated.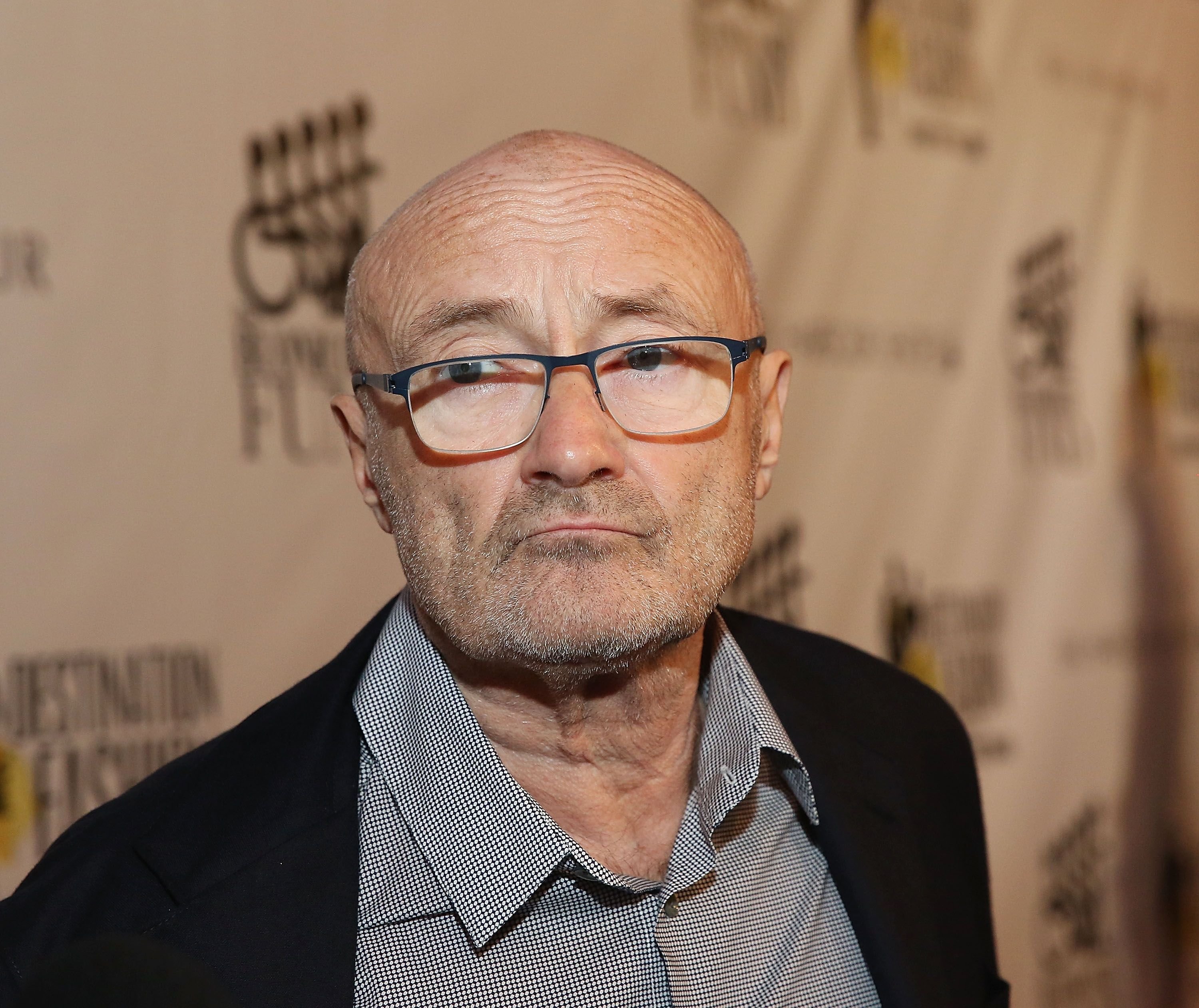 Phil Collins at Destination Fashion 2016 to benefit The Buoniconti Fund to Cure Paralysis, at Bal Harbour Shops in Miami, Florida | Photo: Aaron Davidson/FilmMagic via Getty Images
Back in 2016, Collins said he felt as if he was walking "on sticks" following his back surgery the year before, as well as after fracturing his foot and suffering nerve damage.
Even back then, the music icon was well aware of the issues he would have in the future since he claimed that his left arm had changed in connection to a neural issue.
UNFORTUNATE EVENTS
Collins claimed the procedure on his back went well and was problem-free. However, when he was in recovery, he fell and fractured his foot, which forced him to undergo another surgery.
Unfortunately, the artist hurt the same foot yet again by falling a second time. As a result, his foot went "completely numb," and he had no idea when he would be able to get back to work.
At the time, Collins was also asked about his struggle with alcohol following his divorce from Orianne Cevey in 2008, and he said he was doing well, having been sober for three years in a row.
The 70-year-old said that after the split, he retired to Switzerland to be with his children, but then they left to spend some time with their mother in Miami.
Please fill in your e-mail so we can share with you our top stories!