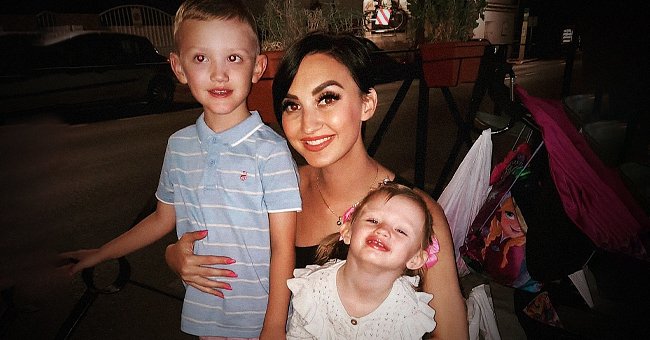 facebook.com/sophie.crehan.3
Mum 'Tears Up' after Strange Boy Comes up to Her near a Grabbing Machine Game

A young mom, Sophie Crehan, was thrilled and touched at a young boy's gesture toward her two-year-old daughter.
Playing the claw machine is half luck and half skill, but no one gets to grab a toy most of the time. This was what Sophie Crehan experienced at the Lymewood Farm restaurant in Haydock, England.
During their weekend roast dinner, Sophie and her two kids, five-year-old George, and two-year-old Florence, decided to try their luck with the claw machine.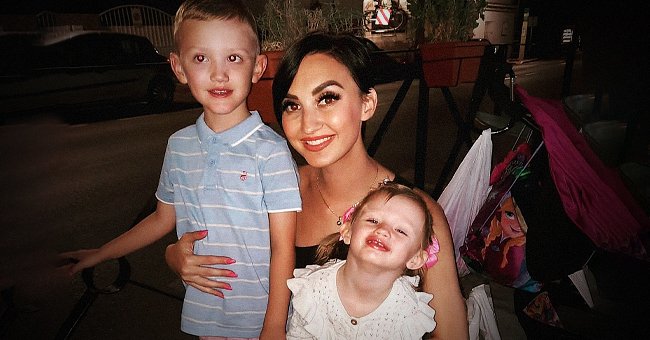 Sophie Crehan smiles with her kids George and Florence. | Source: Facebook.com/sophie.crehan.3
"I was on the grabbing machines, and I was trying to win my little girl this pink and purple teddy that she really wanted. I had a go three times but failed -- I just couldn't do it," she shared.
While playing, Sophie noticed a little boy around the age of ten watching her. After all her luck had run out, Sophie turned to the boy and told him that he could play now.
Meanwhile, Sophie went back to the table to continue dinner with her kids. Suddenly, the little boy came over to her seat and said, "I've just won it for your little girl."
Although touched, Sophie told the boy that he didn't need to give up the toy, but the lad insisted. According to Sophie, she was almost brought to tears because of the boy's kind gesture.
Sophie thanked him many times as he left and decided to give him about $2. She walked over to his table and handed him the money, which surprised the boy's parents.
After sharing what their son did, Sophie complimented the little boy for his generosity. That evening, Florence went to bed with her new pink and purple toy.
Delighted by what had happened, Sophie posted the interaction on a local Facebook group and received an overwhelming response from social media users.
"How kind of this little boy to do this," one comment read, as told by Mirror. "So cute and caring of him, well done to the boy, and I bet your little girl was so made up too."
Kindness in humanity exists through a lot of people who encourage others to do the same. One TikTok user shared his act of generosity online, hoping others would follow.
His post inspired many to be a light to others who need it most.
In his short clip, the man offered to buy a homeless stranger food to make him happy. The video also captured the stranger's priceless reaction as he was handed fast food.
Touched by his gesture, other TikTok users commented on the man's post and showered him with words of admiration.
However, others questioned his intentions as he recorded the encounter. Regardless, his post inspired many to be a light to others who need it most.
Please fill in your e-mail so we can share with you our top stories!