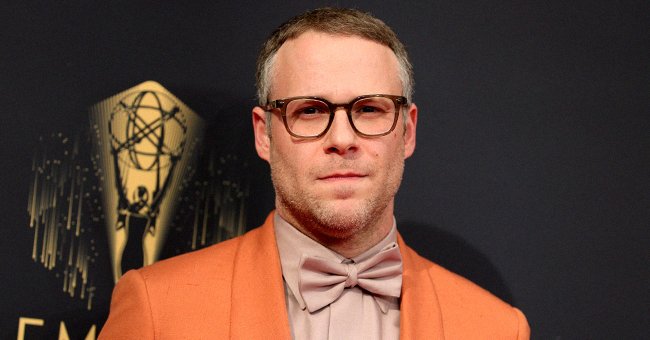 Getty Images
Seth Rogen's Unexpected COVID-19 Joke Left Emmy Awards Producers Unimpressed

Although the Emmys buzz has died down already, a few moments from the show stuck. Unfortunately, Seth Rogen's COVID-19 joke at the event left a bad taste in the producers' mouths.
This time last year, everybody was restricted to their homes, meaning the Emmys was a no-go. Fortunately, celebrities still dressed up to make their own moments for themselves and fans that night.
Although the at-home Emmys looks and moments from last year were fantastic, many were excited to go back to what they knew. Thus, producers from the Television Academy tried their best to make a physical event happen this year.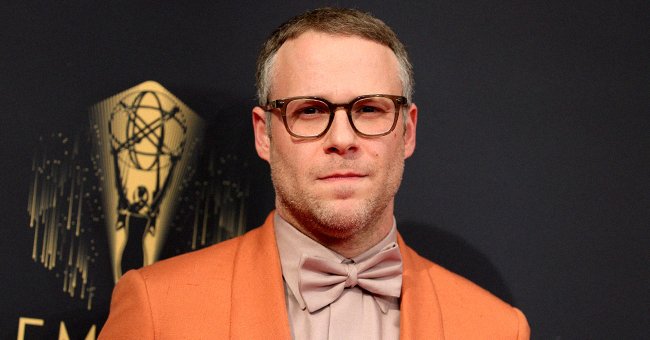 Seth Rogen attends the 73rd Primetime Emmy Awards, September 2021 | Source: Getty Images
The 73rd Primetime Emmy Awards make one of few physical events that have taken place this year. As a result, many people were excited to see their favorite stars dressed up to the nines to accept their awards and cheer each other on.
Although fans could only see the room from their televisions, it was clear that the atmosphere was electric. However, that quickly changed with the night's first speech delivered by comedic actor Seth Rogen.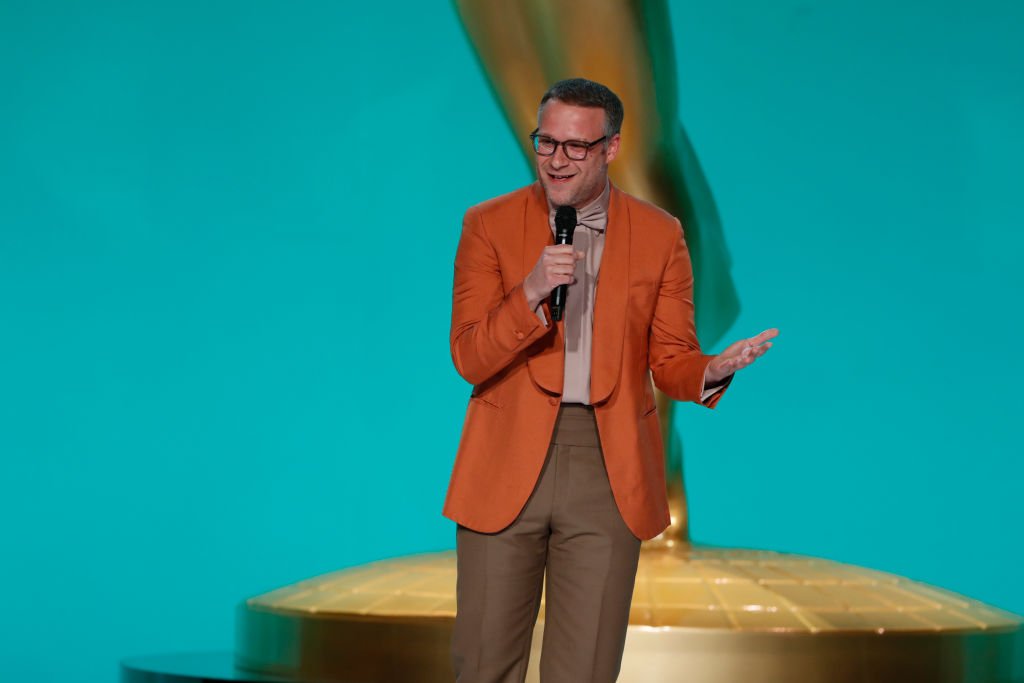 Seth Rogen appears at the 73rd Emmy Awards broadcast, September 2021 | Source: Getty Images
Rogen took the stage in his chic 70s suit that must have looked welcoming to those seated at the ceremony. Unfortunately, what he had to say about the event venue had the opposite effect on them.
Rogen justly addressed his concerns with the coronavirus protocols put in place for the festivities. The actor commented on how many people were in the room and expressed his anxiety over the setup:
"They said this was outdoors. It's not. They lied to us. We're in a hermetically sealed tent right now. I would not have come to this."
Although Rogen delivered the comments as a joke, the Emmys producers did not take it that way. They even tried to do immediate damage control by getting the show DJ, Reggie Watts, to make a public service announcement.
Watts, who leads the band on James Corden's "The Late Late Show," took to the stage to reiterate that the space met COVID-19 safety requirements. Host Cedric The Entertainer even addressed the ordeal during his opening monologue.
Nonetheless, producers Ian Stewart and Reginald Hudlin do not think their efforts to earn back their audience's confidence were successful enough. Consequently, they are still fuming at Rogen's remarks.
Stewart and Hudlin spoke to Variety about how Rogen's commentary affected their Emmys experience. The producers explained that Rogen's remarks hurt those who spent time working towards the event:
"It made three months of very hard work and many, many discussions to get it absolutely right feel a little bit wasted, really."
Fortunately for Rogen, it seems the telecast producers did not only have a bone to pick with him. They also commented on "Queen's Gambit" creator Scott Frank's never-ending speech and Conan O'Brien's unscripted bits.
Rogen is yet to comment on the drama surrounding the critical comments he made at the Emmys. However, it is possible that he may not be invited to present for a while after his recent stunt.
Please fill in your e-mail so we can share with you our top stories!