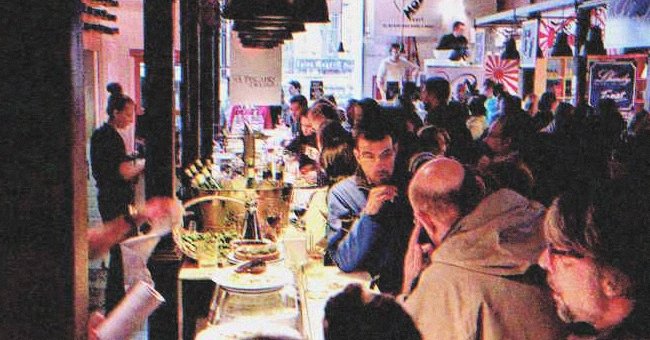 Shutterstock
Old Lady Divorces Husband of 54 Years after Seeing a Video of Him – Story of the Day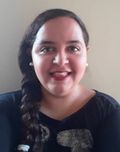 Mr. and Mrs. Duncan had been together for many years. However, when Mrs. Duncan saw him in a video singing, it changed their entire lives.
Adrian Duncan and Leah Collins met during their freshman year at Northwestern University. Leah was 19 when they got married. After graduation, they moved to Chicago and started their careers. He was an engineer while she worked in marketing.
"I love my job. I get to make all kinds of presentations every week, and it's so exciting. What about you, honey? Are you enjoying work? What was your day like?" Leah asked Adrian one evening.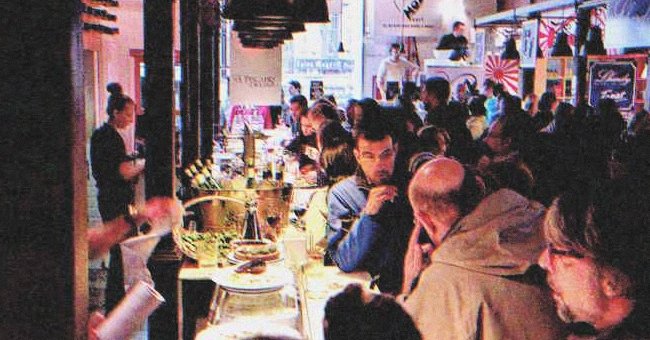 Leah discovered a video of Adrian at a karaoke night. | Source: Shutterstock
Leah was known for being extraordinarily talkative and loved being the center of attention during spirited conversations. Adrian had always loved that about her, as he was more reserved. "Oh, nothing special, sweetheart. Just a normal day at work," he responded.
Leah led an exciting career until she got pregnant and became a stay-at-home mom. Ultimately, the Duncans had four children: Dana, Rory, Hans, and Lionel.
They were a happy family, but when Adrian turned 40, he accidentally fell down the stairs and lost his hearing. "There's nothing you can do?" Leah asked the attending doctor Cason Yarberg, a close friend of Adrian.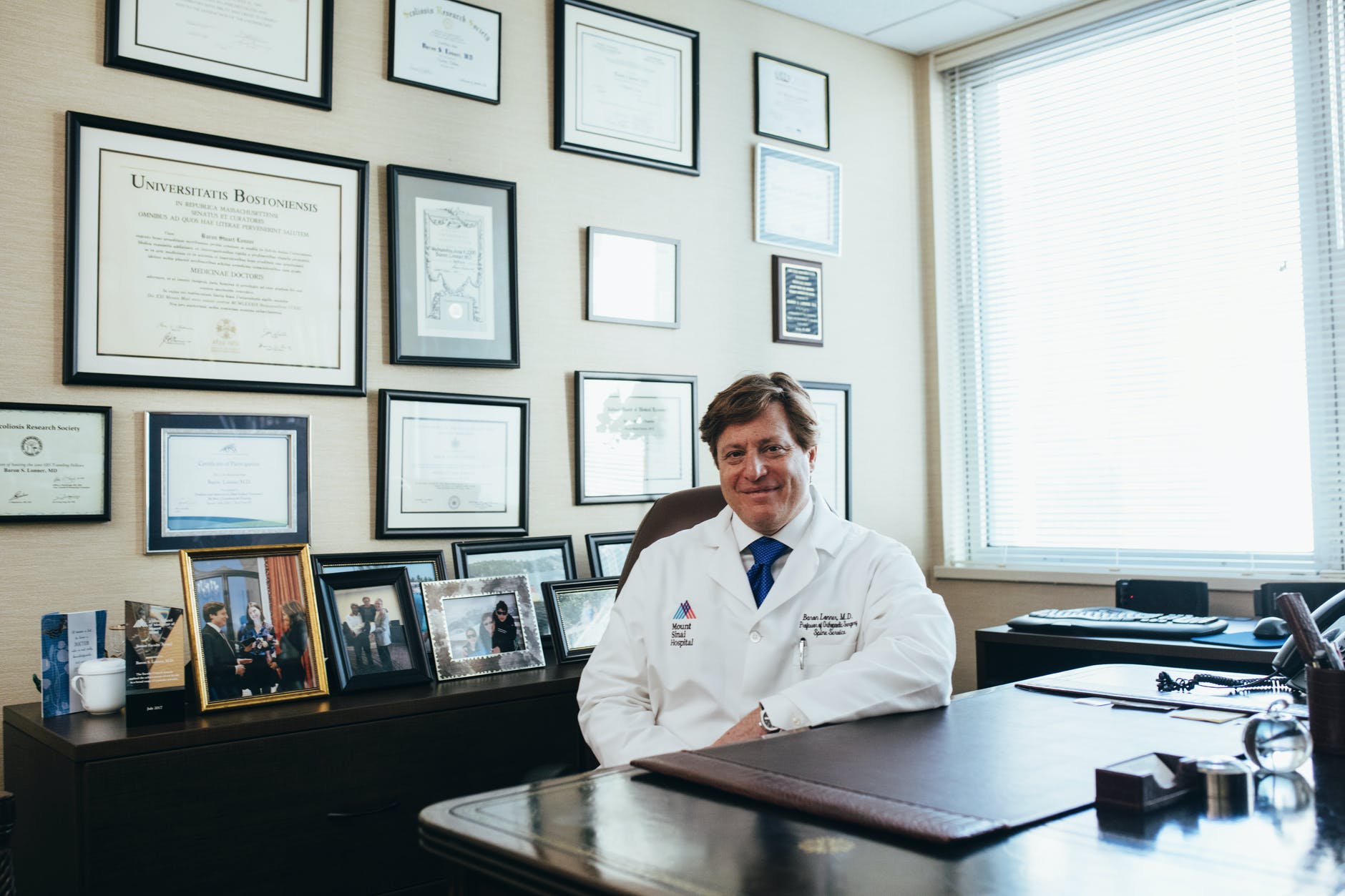 Their doctor friend said that Adrian was deaf. | Source: Pexels
"I'm sorry, Leah. It looks like this might be permanent damage. We'll have to see how it develops, but as of right now, there's no treatment," Dr. Yarberg answered. "You will have to learn sign language to communicate."
"I can do that! It'll be easy," Leah said.
Leah started writing her husband notes before they learned sign language and started talking that way. Everyone got used to it, and 33 years more years when by.
At 73 years old, Leah was pretty content with her life. She had loved her husband for 54 years, and everything between them was fantastic. He was already retired and continued to dress in a suit. But now, they lived in a senior community in Florida.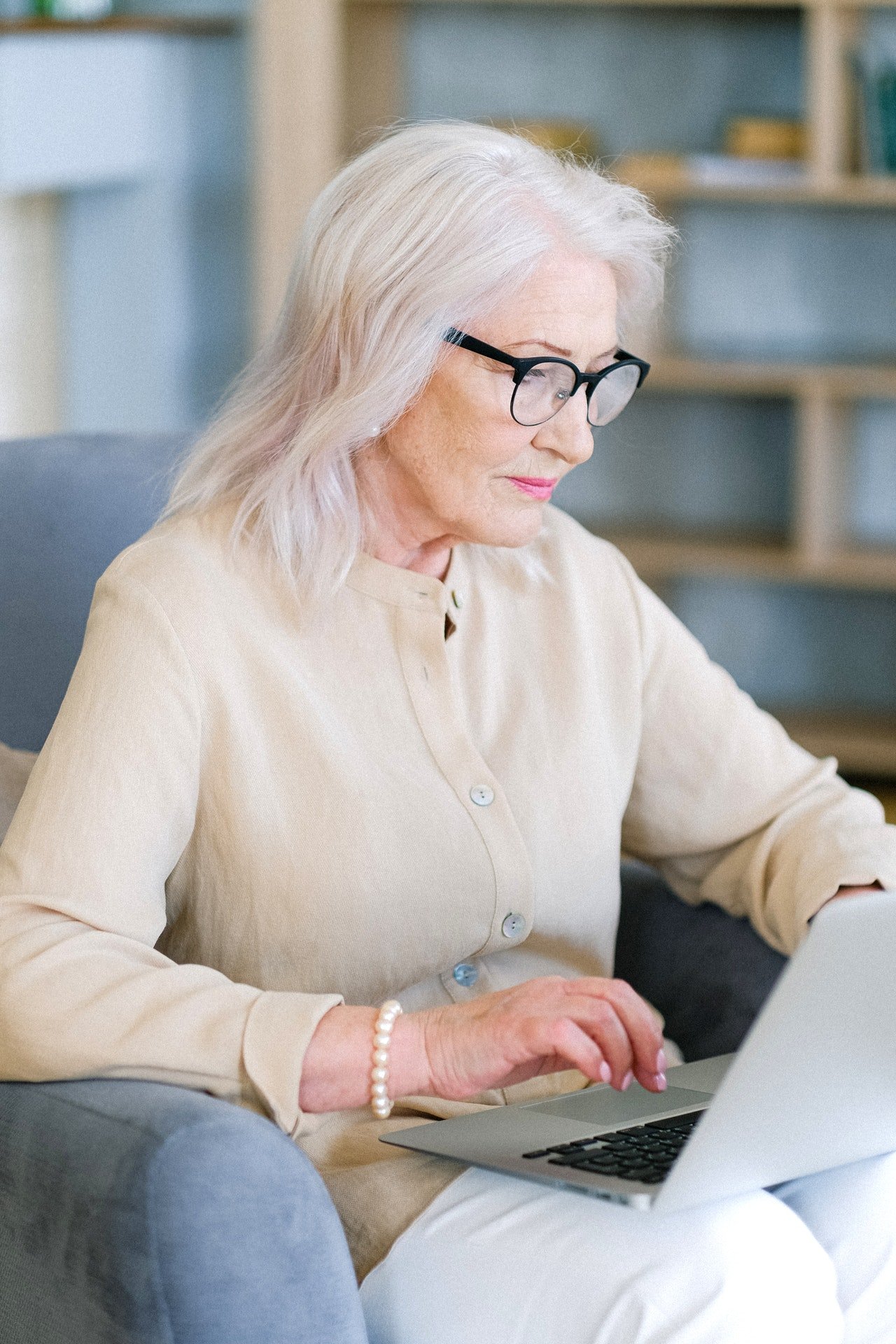 Leah was browsing the community's Facebook page for events. | Source: Pexels
The world had changed too. They talked to their children online all the time, and Leah loved using social media. Her community had a great recreational center, and they posted their activities on a private Facebook group.
One day, Leah was looking up the upcoming events of the month when she stumbled upon a video from a boys-only karaoke party a few months ago. Adrian went every week, although she never understood why.
But suddenly, she saw that the thumbnail showed her husband on stage. Oh, he tried to sing karaoke? Leah wondered to herself. She clicked on the video, and Chicago's If You Leave Me Now started. It was one of Adrian's favorite songs.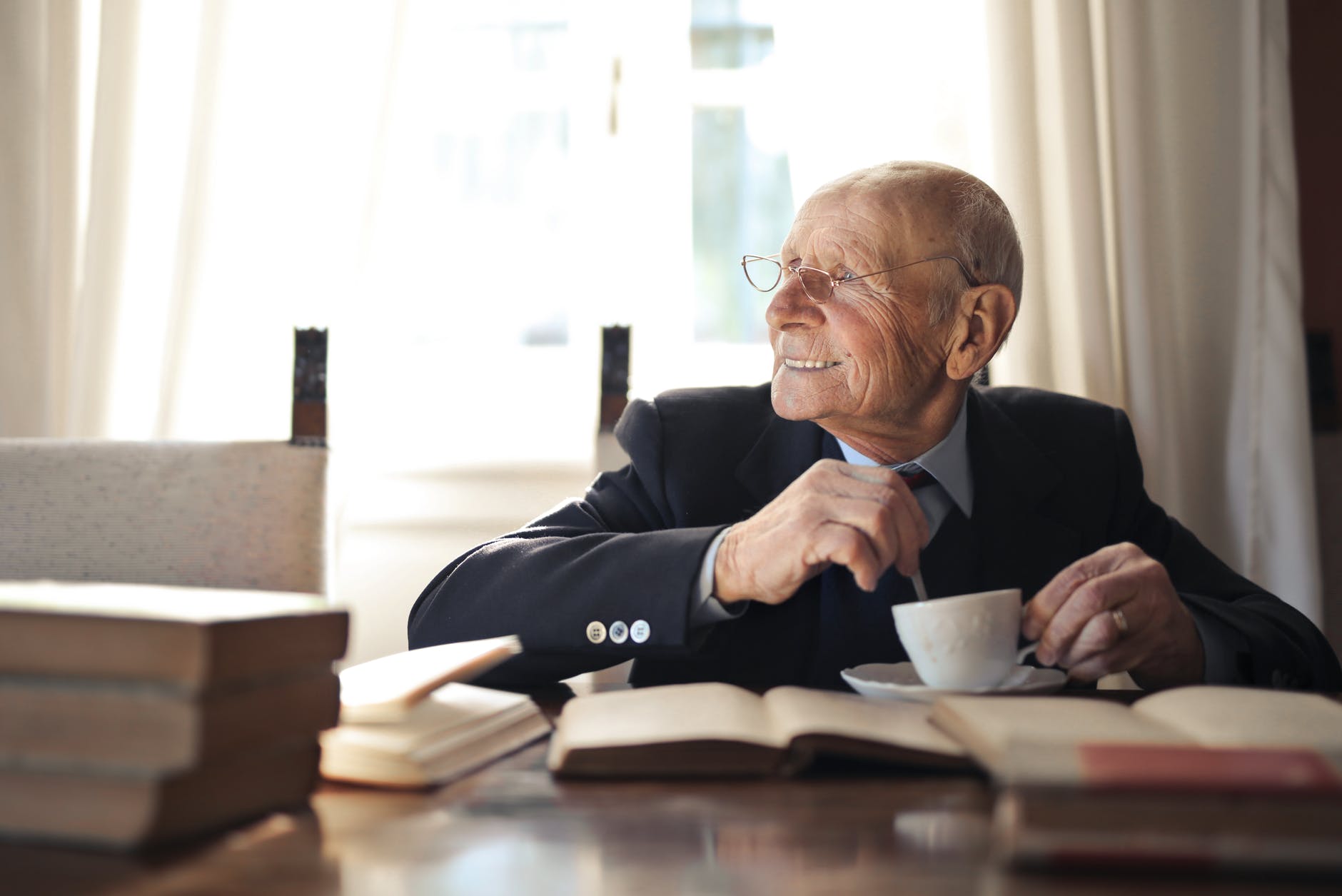 Adrian looked up from his book when Leah called him. | Source: Pexels
It had always pained Leah that Adrian had not been able to listen to music after his diagnosis. But then, Adrian started singing the song. He was perfect. All these years, he had not uttered a word, and this was just impossible.
Leah scrolled through the comments and couldn't believe her eyes. Their neighbor, John Tories, wrote, "Adrian is the best singer in the world! I love when he comes to karaoke!" Another user added, "Encore! Encore! Encore!"
All these people had heard my husband singing every week? Leah wondered to herself. She took her laptop and went to the living room, where Adrian was reading a book.
"Adrian?" Leah asked. He looked up, although he shouldn't have known she was there at all.
What do you need, sweetheart? he signed.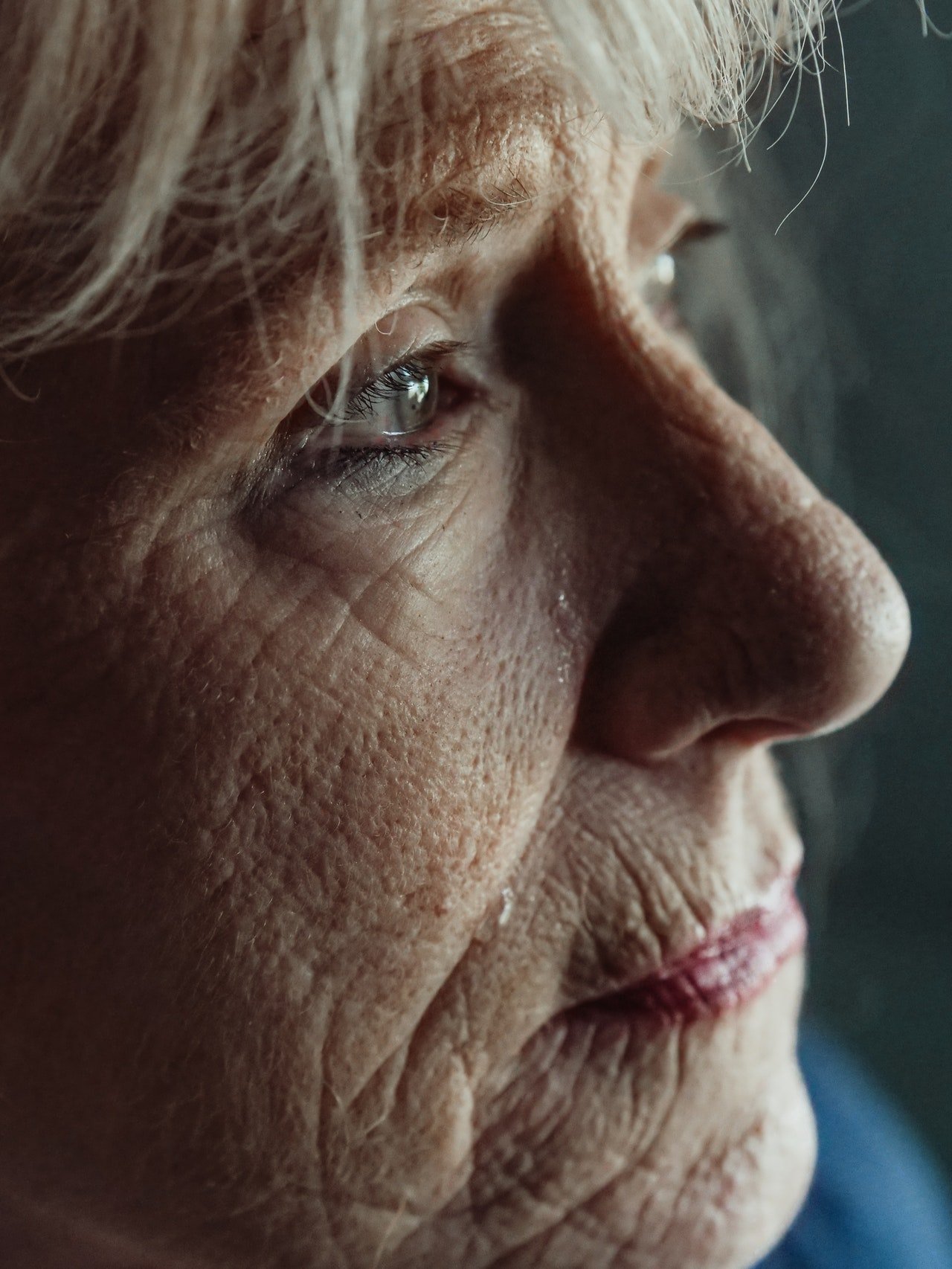 Leah cried because her husband had lied all these years. | Source: Pexels
"Adrian, what is this video?" she said out loud and hit play. He looked at the laptop, and his eyes flared. "Adrian, can you hear me right now? What's going on?"
"Ugh…" Adrian started. "Oh, Leah. I'm sorry. Yes."
"I don't understand," Leah said as tears starting falling down her face.
"I'm sorry, Leah. Don't cry. It's not a big deal. I…I don't know how to explain it. It's just... when I fell down the stairs all those years ago, I thought it would be fun to prank you. Do you remember my friend, Cason Yarberg? The doctor? He was in on it," Adrian explained.
"Why would you do something like that? It's been 33 years since then," Leah said breathlessly.
"I'm sorry. At first, it was just a prank. But then…you've been talking non-stop since we got married. It was nice to have a break. I don't know," Adrian added.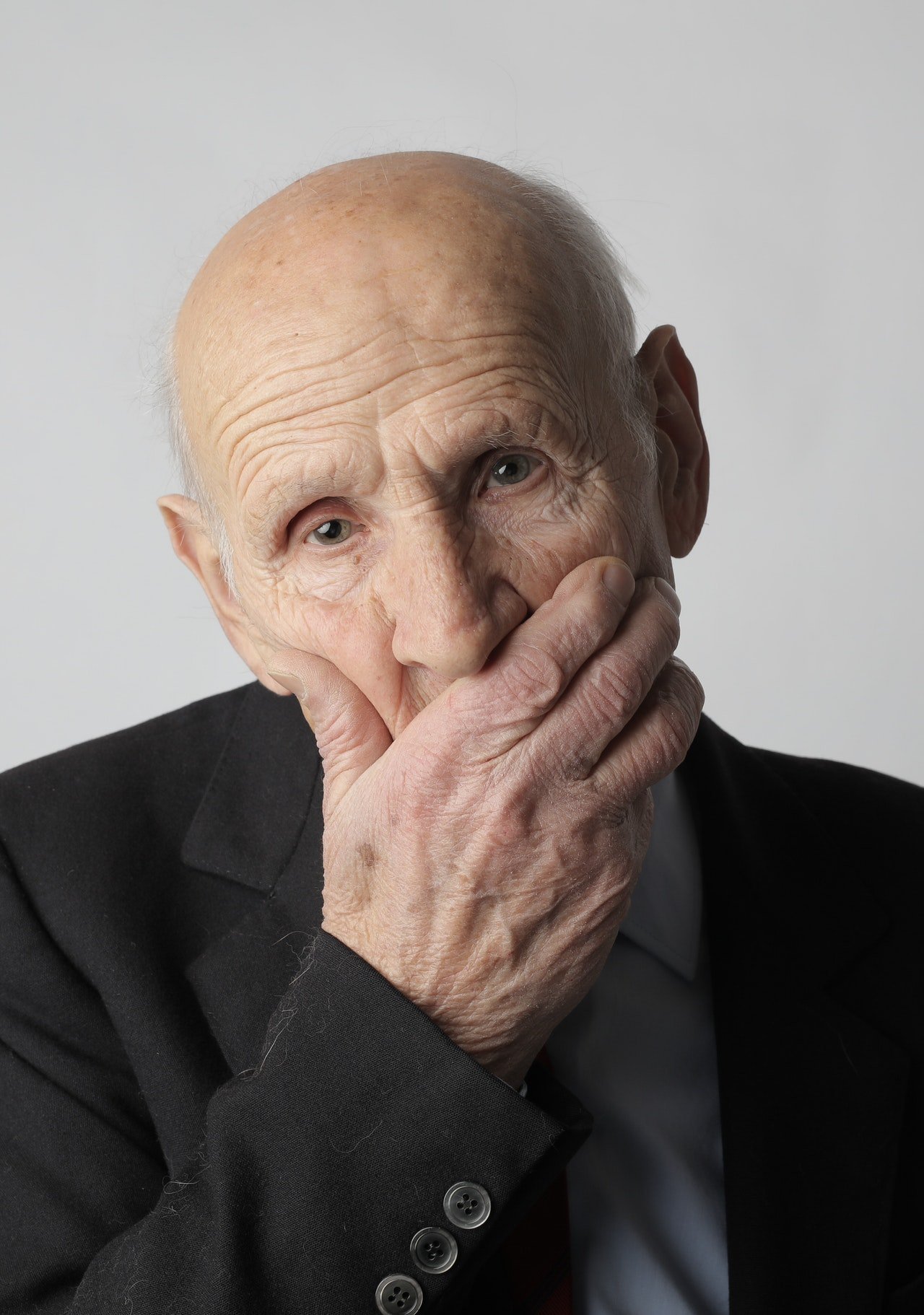 Adrian tried to explain his reasoning but Leah didn't want to hear it. | Source: Pexels
"You…pretended to be deaf so that I wouldn't talk to you?" Leah asked, heartbroken.
"No…not exactly. I mean…honey…I love you, but you're a chatterbox. I wanted some peace," Adrian added.
"But everyone else had seen you at karaoke, Adrian! Did you tell the kids about this?" Leah wondered.
"I only told Hans and Lionel when they were adults. They agreed to keep it going, but they always understood me better. They're boys. Dana and Rory wouldn't have been so happy about it," Adrian explained.
"I can't believe you. I…can't…believe you did this. If you hate talking to me so much, we could have gotten a divorce," Leah replied.
"No! That's not what I want. Please, calm down. It's just I got used to it, and after a while, the timing wasn't right," Adrian begged.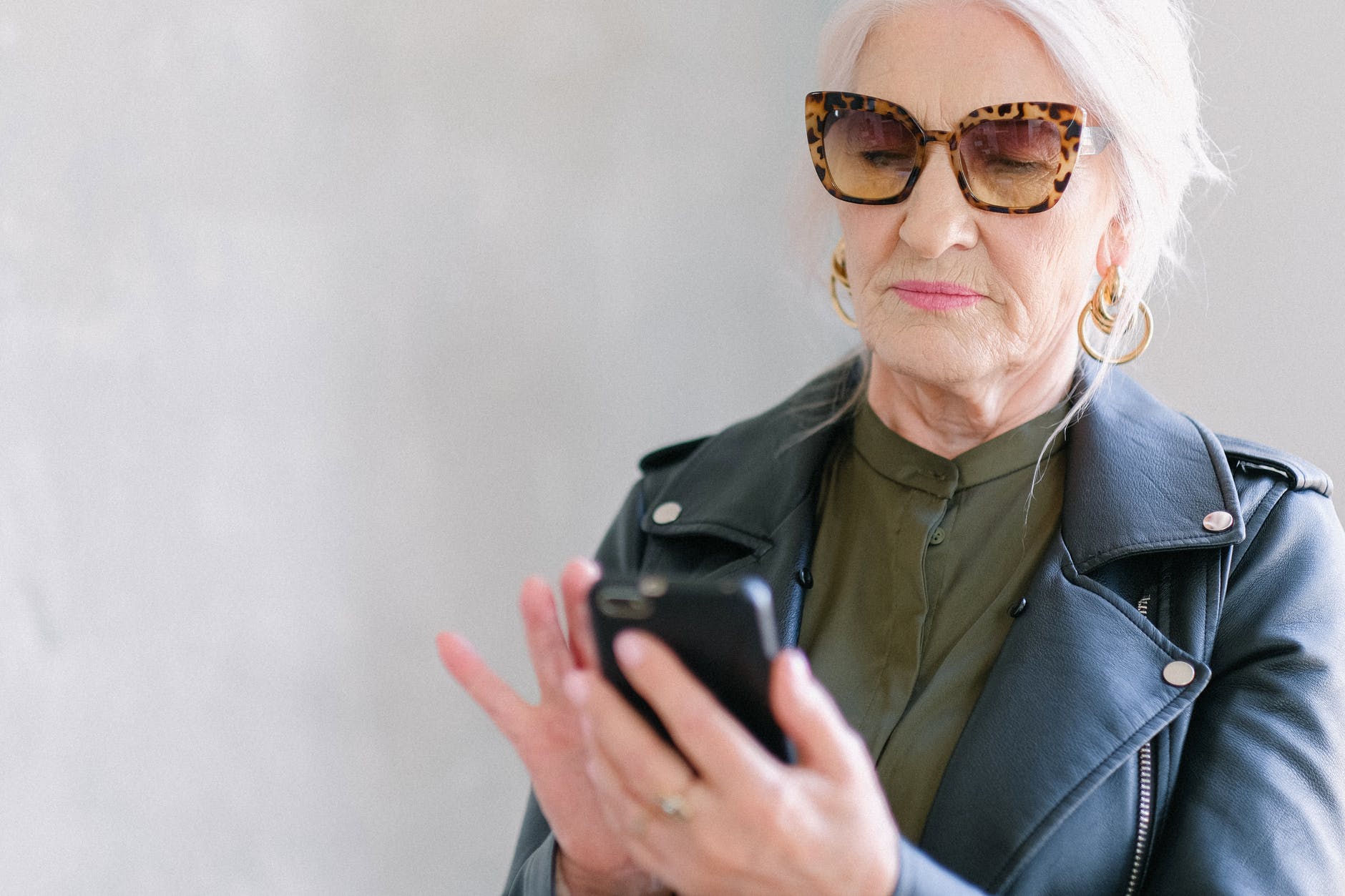 One of her sons was not too happy with the decision. | Source: Pexels
"I will not calm down! This relationship is over! I thought I had a loving husband all this time, but you lied to me for decades. I can't take that lightly," Leah said, drying her tears.
"You can't do that! We're in our 70s, for God's sake. Who gets divorced at this age?" he said.
"Well, I will. I've been living a lie, and I'm done. I'm calling the lawyer, and then, our kids," Leah said. Their children were shocked, especially the girls, because they had no idea. Hans was apologetic, while Lionel didn't want them to get divorced.
"Mom, you can't divorce right now. It's a huge amount of money that you guys saved for retirement. What are you going to do?" Lionel asked her.
"I'm sorry, Lionel. I know this isn't easy, but it's happening. I'm moving in with Dana. She already has a room for me," Leah explained. "But remember that I don't hate your father, and this will not change your lives. But it's what's right for me."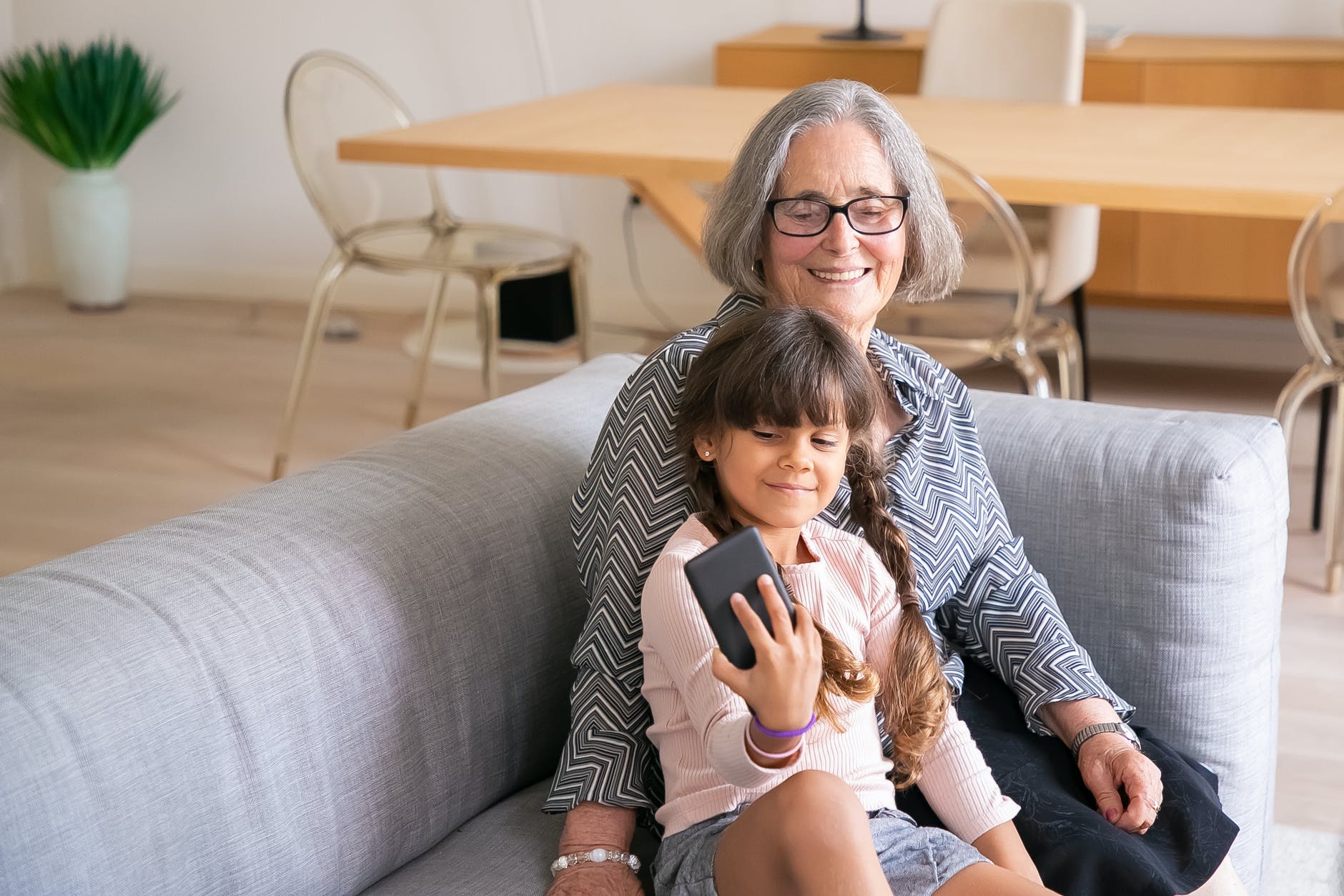 She moved in with her daughter and loved being around her grandkids. | Source: Pexels
Leah moved in her with her eldest daughter and realized she didn't hate Adrian at all. She forgave him for the lies but couldn't forget it.
"Do you regret the divorce, Mom?" Dana asked her a year after moving in with her.
"No, darling. Although I spent more than half my life loving that man, I needed to divorce him. I will always love him and the family we made together. But that lie was too big and hurtful to keep going. Also, I love being around my grandkids," Leah explained.
But time heals all wounds, and Leah and Adrian eventually saw each other at family gatherings and were perfectly pleasant. They had six grandchildren between their four kids, and they were all so happy to hear Grandpa speak. The divorce was the best decision for everyone.
What can we learn from this story?
Lies can destroy relationships no matter how old they are. Adrian lied to his wife for so long that he thought it wouldn't matter in the end. But it did, and Leah couldn't stay in that marriage.
Divorce is not the end of the world. Some people think that divorce is horrible, but it can save families from hating each other until they implode.
Share this story with your friends. It might brighten their day and inspire them.
If you enjoyed this story, you might like this one about a woman who waited for her son's letters from the army and got a surprise in the end.
This account is inspired by our reader's story but written by a professional writer. All names have been changed to protect identities and ensure privacy. Share your story with us; maybe it will change someone's life. If you would like to share your story, please send it to info@amomama.com.
Please fill in your e-mail so we can share with you our top stories!