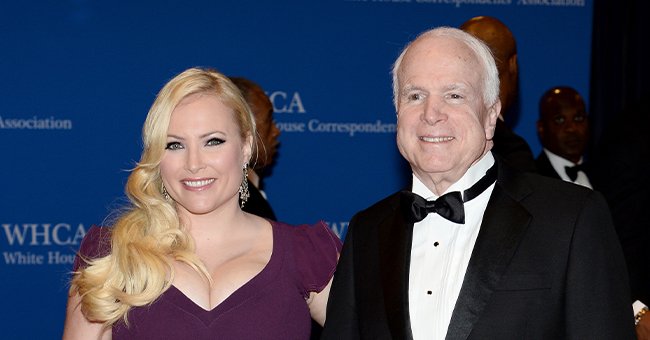 Getty Images
Meghan McCain Tells Haters to Get Therapy After They Criticize Her for Talking about Her Father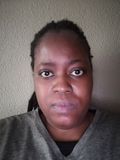 Meghan McCain decided to address her haters this week for all the negativity she got for posting about her late father, Senator John McCain. Her response shut them down swiftly!
Meghan McCain, 36, sadly lost her father, Senator John McCain, on August 25, 2018. The late politician was 81 at the time of his death after battling and losing against brain cancer.
In a statement, the former "The View" co-host revealed she was by his side when he passed on in Arizona. Since then, Meghan has posted frequently about her beloved father on social media.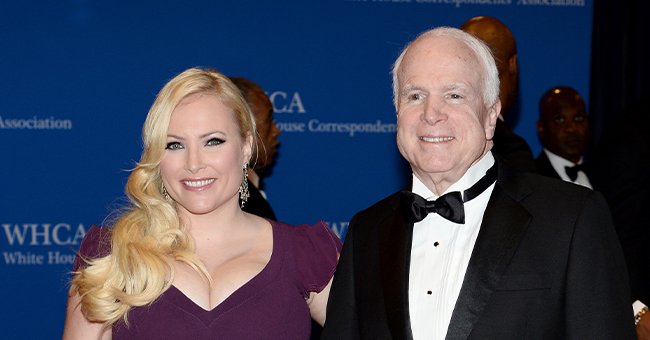 Meghan McCain and Senator John McCain at the 100th Annual White House Correspondents' Association Dinner on May 3, 2014, in Washington, DC | Photo: Dimitrios Kambouris/Getty Images
The former talk show host has shared posts of milestones that involve the late senator on his birthday and other various occasions. However, it appeared not everyone was thrilled by the constant posting.
On Monday, Meghan slammed people who criticized her for often speaking about her late father. Taking to Twitter, she retweeted her post, where she lashed out at her haters.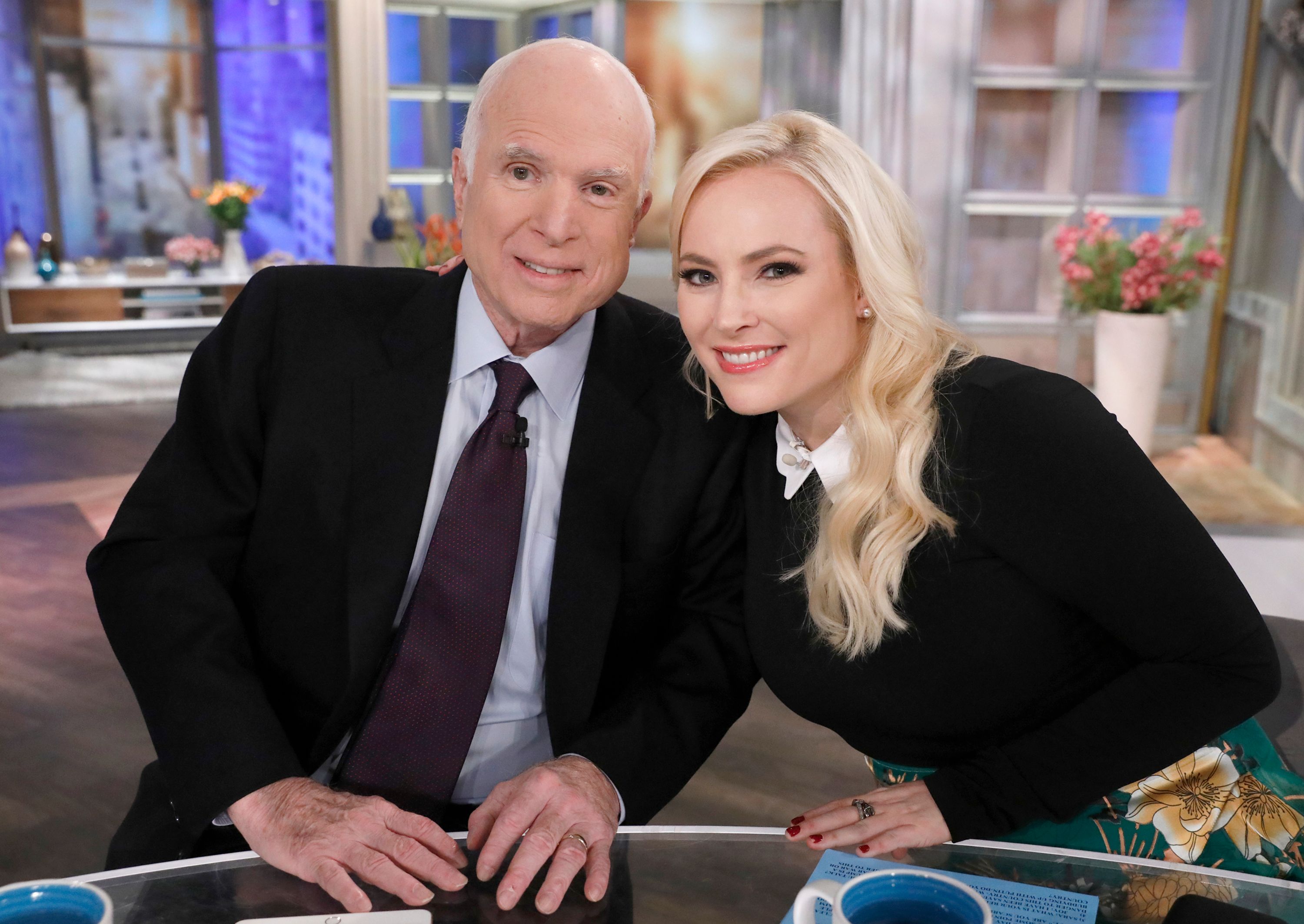 Senator John McCain and Meghan McCain on "The View" on Meghan's birthday on October 23, 2017 | Photo: Heidi Gutman /Walt Disney Television/Getty Images
She said the stupidest part of her life was being a "receptacle" for people who had father issues that hadn't been dealt with. The star said these people were directing their insanity on her because she loved her father, adding:
"A LOT of you need therapy."
Meghan couldn't fathom being bullied for having loved her late father so much. The bond she had with her father was what made the star feel so close to him, even in death.
The star [Meghan McCain] was invited to the show as a panelist this past Sunday morning.
Last year, she admitted on Twitter that losing John was more challenging than she thought it would be. The pair had been so close they would speak to each other a couple of times in a day.
The television personality revealed how she missed his dark sense of humor and laugh and that the grief didn't get any easier; however, in her experience, the pain did become quieter as time went by.
The star recently left "The View," and revealed she had started a new job early in the month. She got a post as a columnist for the Daily Mail, where she is completely uncensored.
Meghan left "The View" with two years left on her contract, citing her residence as the main reason for her departure. The talk show records in a studio in New York, and the former co-host lives in Washington D.C.
She recently got to have her first television appearance when she featured on "Meet the Press." The star was invited to the show as a panelist this past Sunday morning.
Please fill in your e-mail so we can share with you our top stories!