Meghan McCain Declares Love to Husband Ben Domenech – See Rare Romantic Selfie
Television personality Meghan McCain doesn't believe in just waiting for Valentine's Day to celebrate her love for her husband. She recently took to social media with a beautiful tribute to him.
On Saturday, Meghan McCain took to Instagram with a lovely smiling photo of her and her husband, Ben Domenech, 39. In the image, the couple huddled close together as they took their romantic selfie.
McCain laid her head on her husband's shoulder as they posed for the picture. In the post's caption, "The View's" co-host wrote a touching tribute to her long-term husband.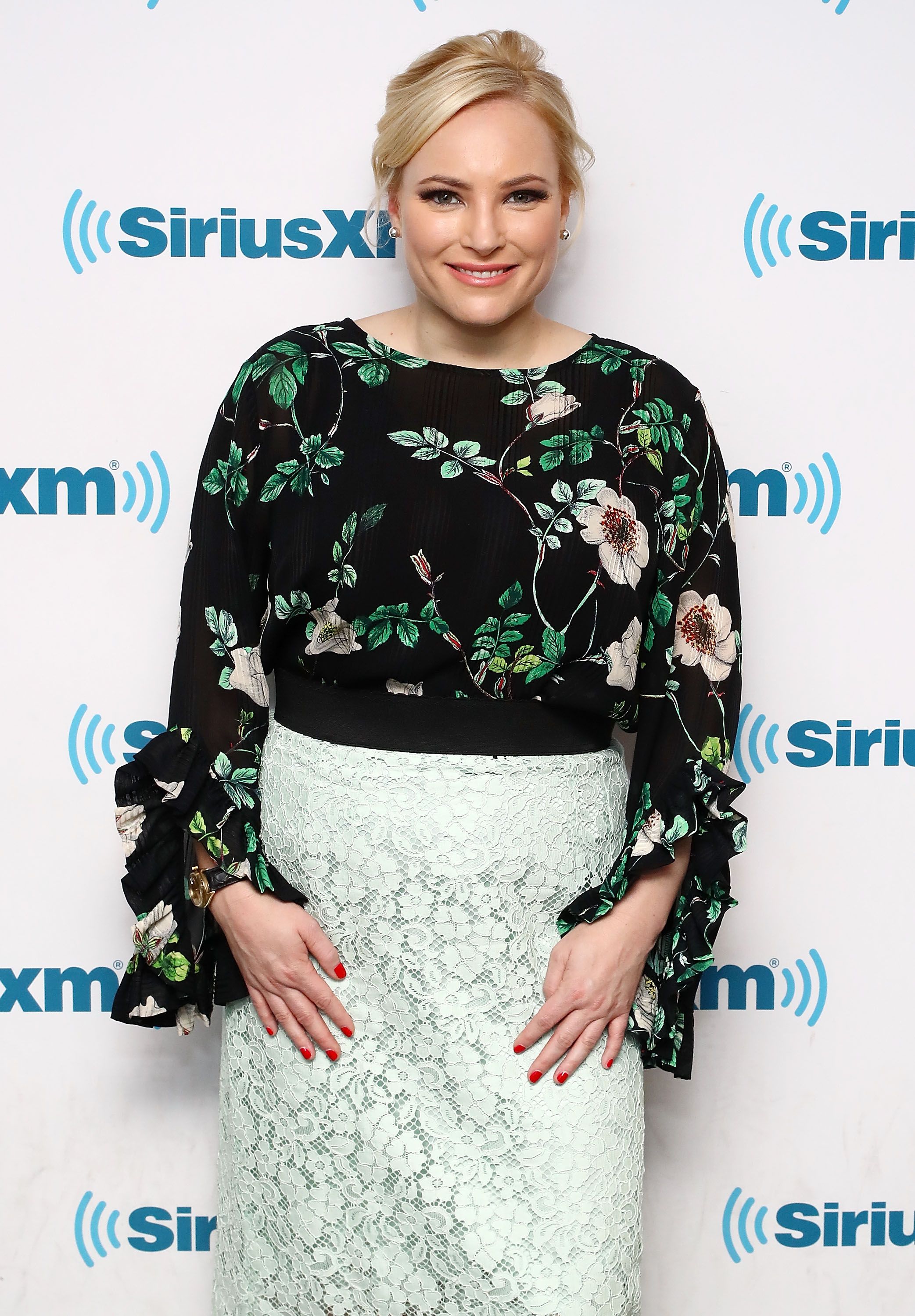 McCain, who is set to leave "The View," got married in 2017. Their unique wedding happened a few weeks after she announced their engagement, and on her Instagram post, she wrote:
"We realized today we're almost at 7 years together. I love you so much Ben and I love how we continue to evolve together."
She confessed how their marriage was never predictable or boring over those years. The television personality thanked Domenech for their life together and their "spectacular, brilliant daughter."
The couple was parents to daughter Liberty Sage McCain Domenech on September 28, 2020. McCain also thanked the writer for watching all the DC Sunday news shows with her even though he hated "Meet The Press."
Domenech is a television commentator who started his career in 2006 by writing for The Washington Post's blog Red America. He is the youngest political appointee of the George W. Bush administration.
His father, Douglas Domenech, had several mid-level positions when Bush was president. The controversial writer resigned from the Post three days after joining them amid claims of plagiarism.
The co-host once revealed that she and her husband had been dating for years before announcing their engagement in 2017. Their November 21, 2017, wedding was attended by 117 guests during Thanksgiving week.
The couple pushed up their western hunting-lodge-themed nuptials of McCain's father, John McCain's deteriorating health. The late senator sadly died in August 2018 from his glioblastoma diagnosis.
In March 2020, the couple revealed that they were expecting their first child. Then in May 2020, the "Dirty Sexy Politics" author and her husband shared that they wouldn't be sharing any more details about her child.
They explained that they wanted their child to have privacy. While celebrating the last day of 2020 and her husband's birthday on New Year's Day, she honored him for being a wonderful husband and his parenting skills.
McCain revealed that the duo were the best things in her life. She praised her husband's political mind and said she was constantly in awe of his courage, grit, instincts, and the voice he gave to others in the country.
The co-host called Domenech supportive, loving, nurturing and appreciated him for being a great teammate and partner. She admitted that the sexiest thing for her was him becoming a father.
Domenech's wife admitted that she loved how their daughter responded to his voice as if they had a secret language they shared. She thanked both of them for keeping the flame alive.
She noted how it felt spending 24-7 with just one person.
McCain concluded her post by noting that they would go live in the mountains together and never return one day. However, until then, she wished him a happy early birthday.
While pregnant with their child in May 2020, McCain showed her gratitude to her husband for his love and care amid the pandemic. She thanked him for keeping her calm, cooking what she craved, and rubbing her back.
The television personality showed her husband appreciation for making her turn off the cable news when she started crying because of all the suffering. He even played Mario Kart and scrabble with her to make her happy.
McCain admitted that she wouldn't have chosen anyone else to ride the pandemic out with during quarantine. The following month she confessed that being in quarantine with Domenech felt like "marriage on acid."
She noted how it felt spending 24-7 with just one person. The late senator's daughter revealed that COVID-19 made her realize she had married the right person who she could talk to about the news and hear his views.