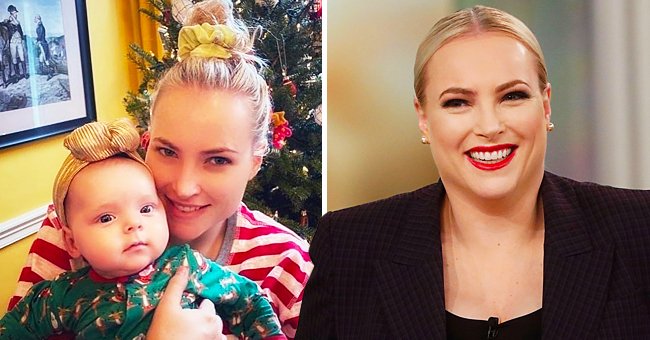 Getty Images. | Instagram/meghanmccain
'The View' Co-host Meghan McCain Gushes over Motherhood & Admits It Changed Her Life
In a recent interview, "The View" co-host Meghan McCain, who became welcomed her firstborn in 2020, said motherhood is a privilege and it changed everything for her.
Meghan McCain is notable for being one of television's most outspoken co-hosts due to her knack for making waves or headlines with her opinions on "The View."
Last year, the 36-year-old and her husband Ben Domenech welcomed their first child as a couple, a baby girl named Liberty. Meghan opened up about her life as a new mom in a virtual chat with DailyMailTV host Thomas Roberts.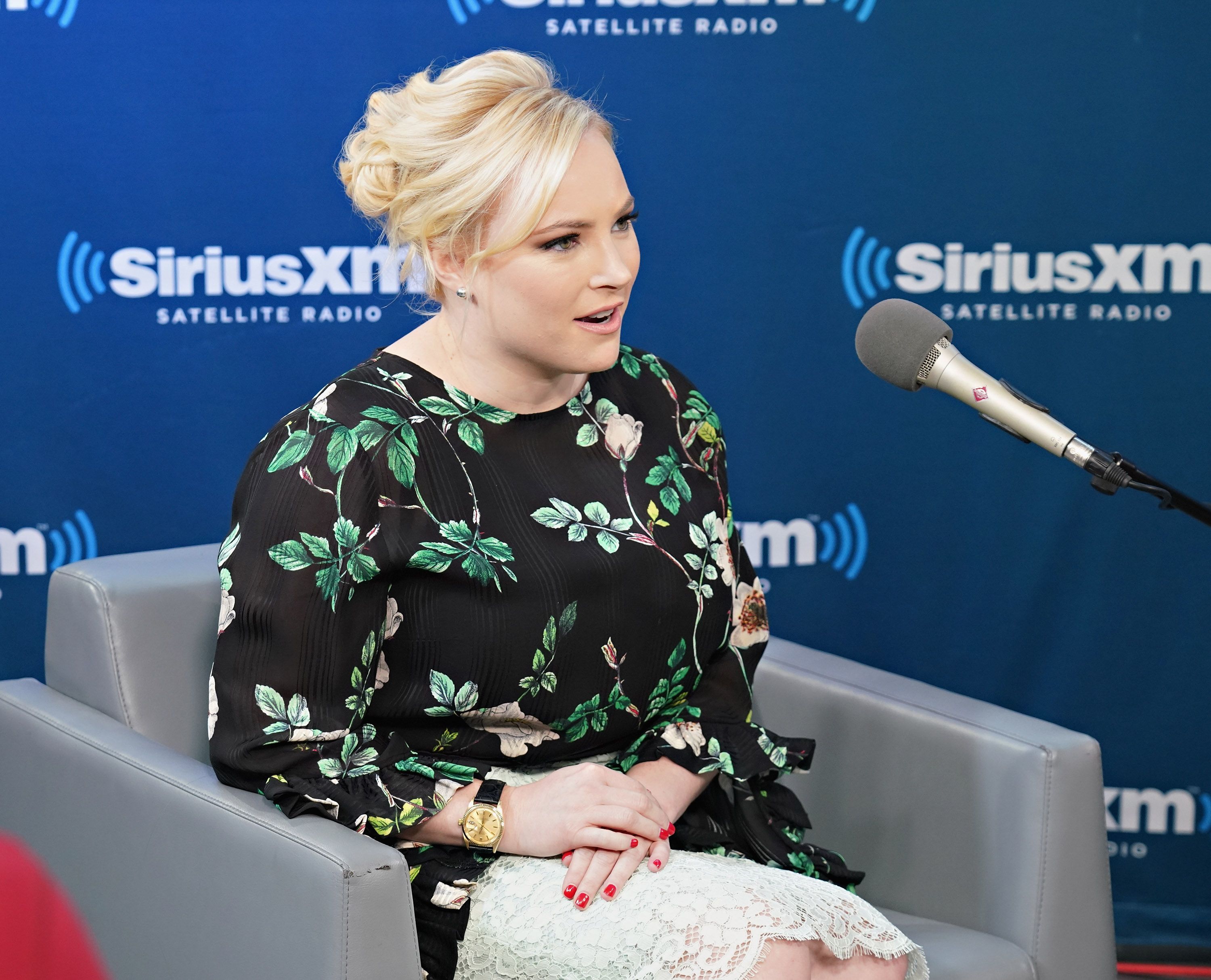 Meghan McCain joins host Julie Mason at a SiriusXM event on February 5, 2018 | Photo: Getty Images
Meghan said motherhood is incredible and likened it to a person seeing their heart outside their body and a totally paradigm-shifting experience, adding that it has been amazing.
The mother of one, who is known for her quick-witted and sharp-tongued nature on "The View," portrayed a more relaxed side while chatting with Roberts, her longtime friend. Roberts asked the television show co-host how her life had changed since welcoming Liberty.
Meghan recalled that she was very drunk at Thomas's wedding the last time they saw before the pandemic, adding that she had not been drunk at a wedding in a long time. She also noted that motherhood has changed everything.
Domenech and Meghan were overjoyed to welcome Liberty into their lives after a heartbreaking miscarriage in 2019. It has been an enjoyable experience for the proud mom ever since.
It took three months before the television personality shared her daughter's first pictures with the world.
She said, "It's just such a privilege to be her mom. I mean, it's just like this beautiful experience." Meghan also said that it is wonderful seeing Liberty waking up happy and excited every morning despite the dark, unhappy times the world is facing.
This is not the first time Meghan is opening up about her daughter. Last month, she told People that she could not believe how much she likes motherhood, revealing:
"I was really back and forth about whether or not I was even going to do it and I can't believe how obsessed with it I am."
Last October, she also shared a beautiful reflection on motherhood in a lengthy post on her Instagram page, revealing that Liberty's birth helped her cope with the loss of her late father and hero, Senator John McCain.
Meghan and Domenech welcomed baby Liberty in September 2020. However, it took three months before the television personality shared her daughter's first pictures with the world.
In January, Meghan shared a series of pictures of Liberty in a post on her Instagram page. The post's caption read, "Someone wanted to see me? ?♥️."
In one of the snapshots, the adorable Liberty donned a onesie with a "3-month" sign written on it. There was also a picture of the cute baby and her mom posing in front of a Christmas Tree.
Please fill in your e-mail so we can share with you our top stories!