Meghan McCain Shares Photo of Injured Hand in a Bandage as She Warns Fans about Walking on Ice
Meghan McCain recently shared two pictures of her bandaged hands with fans on her Instagram Story, giving them tips on being safe during winter. 
Meghan McCain is reputed for her outspoken nature on "The View" and her knack for always saying her mind no matter who gets offended by her words. 
Hence, when she suffered an injury on her left arm recently, it was not surprising to her fans that she would have something to say about it. The television show co-anchor shared pictures on her Instagram Story showing her bandaged arm on Sunday.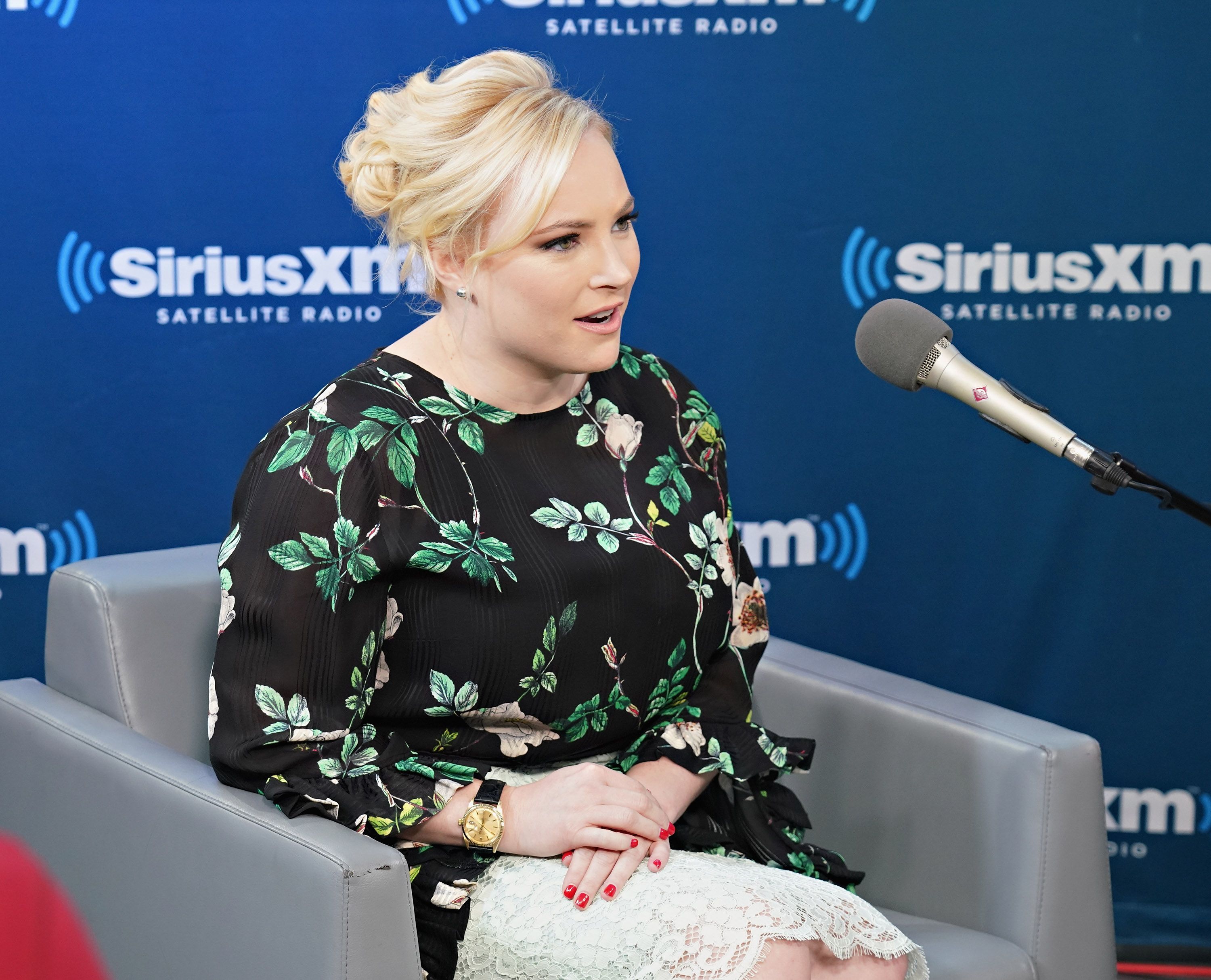 In one of the photos, she had a word of advice for her fans. McCain told them to be careful while walking on ice and added a tired face emoji. Her fans would definitely take the advice home after seeing her bandaged arm.
She shared another photo that showed her bandaged arm once again. This time, McCain did not have any advice for her fans but revealed that she felt cold.
After viewing her stories, McCain's fans may be left wondering how she copes with nursing her adorable 4-month-old daughter, Liberty Sage, who she shares with her husband, Ben Domenech. 
Since her father's passing, the television personality has been doing a lot to keep his memory alive.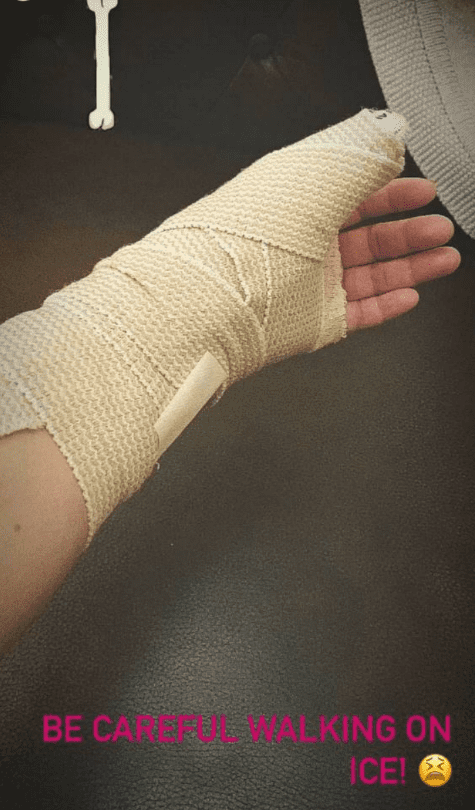 Domenech would most likely be lending a helping hand to his darling wife while she continues to recover from her injury. The couple welcomed their bundle of joy in September 2020 amid the COVID-19 pandemic. 
McCain shared Liberty's first pictures with the world in January in a cute post on her Instagram page. One of the photos showed the adorable baby clad in an onesie with "3 months" written on it.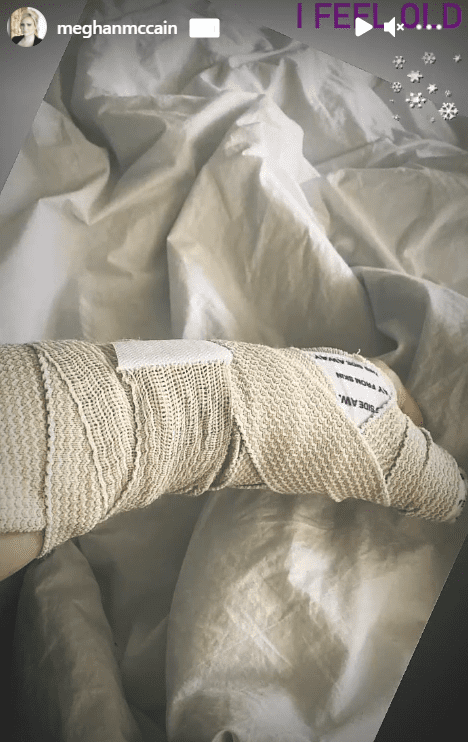 Another picture showed McCain posing in front of a Christmas tree with Liberty, while the third, a black-and-white snap, showed mother and daughter staring at each other during one of their playful moments. She captioned the pictures:
 "Someone wanted to see me? 🗽♥️."
Meghan, who revealed she had a rough re-entry to "The View" following her maternity leave, lost her father, Senator John McCain, in August 2018 after a battle with brain cancer. 
Since her father's passing, the television personality has been doing a lot to keep his memory alive, and her newborn daughter, who sadly never met her grandpa, is helping her do so. 
Earlier this month, Meghan revealed via an Instagram post that Liberty is always staring at a painting of the late John McCain. Accompanying the post was a picture showing the little tot doing just what her mom described. How sweet!