'The View' Co-host Meghan McCain Dons Cute Sweater with Daughter's Name Printed on the Front
Talk show host Meghan McCain is in love with her first-born daughter, and she has proudly shown it. McCain honored her baby girl in a cute shoutout displaying her name on a sweater.
"The View" co-host Meghan McCain donned a cute sweater with her daughter's name printed on the front while filming. The pretty sweater is lavender in color, with her baby girl's name scripted "Liberty" in pink.
It appears getting back to work after being home with her daughter for months has McCain missing her little angel. Seeing that she wore a sweater with her name on it, it appears to be something dear to her.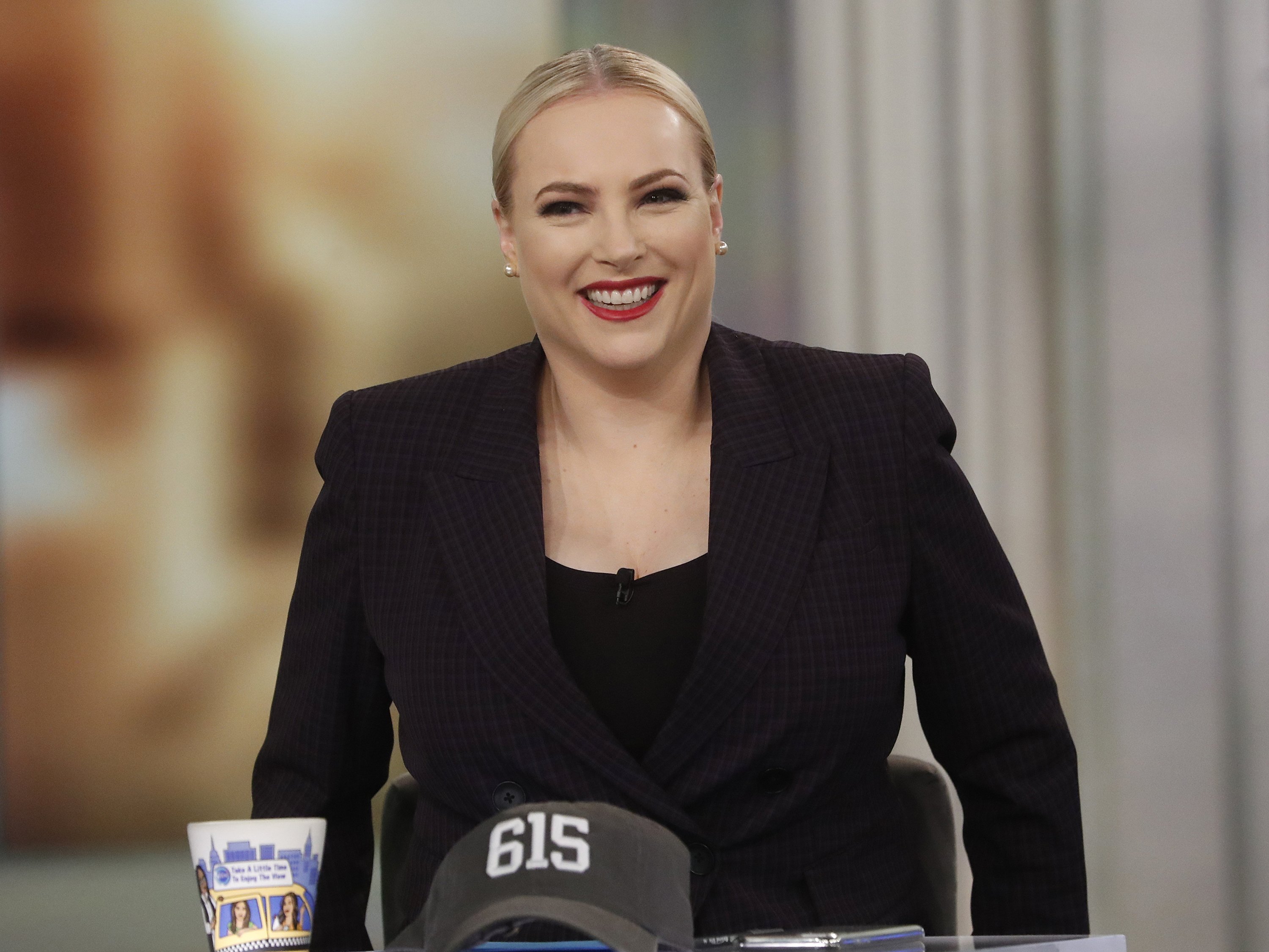 Liberty is only three months old and is an adorable little girl. Born Liberty Sage McCain Domenech, her mother is smitten over her and shared that motherhood brings her joy. 
The 36-year-old has been on maternity leave for three months and has only been back at work for three weeks. The first-time mom gave birth at the end of September.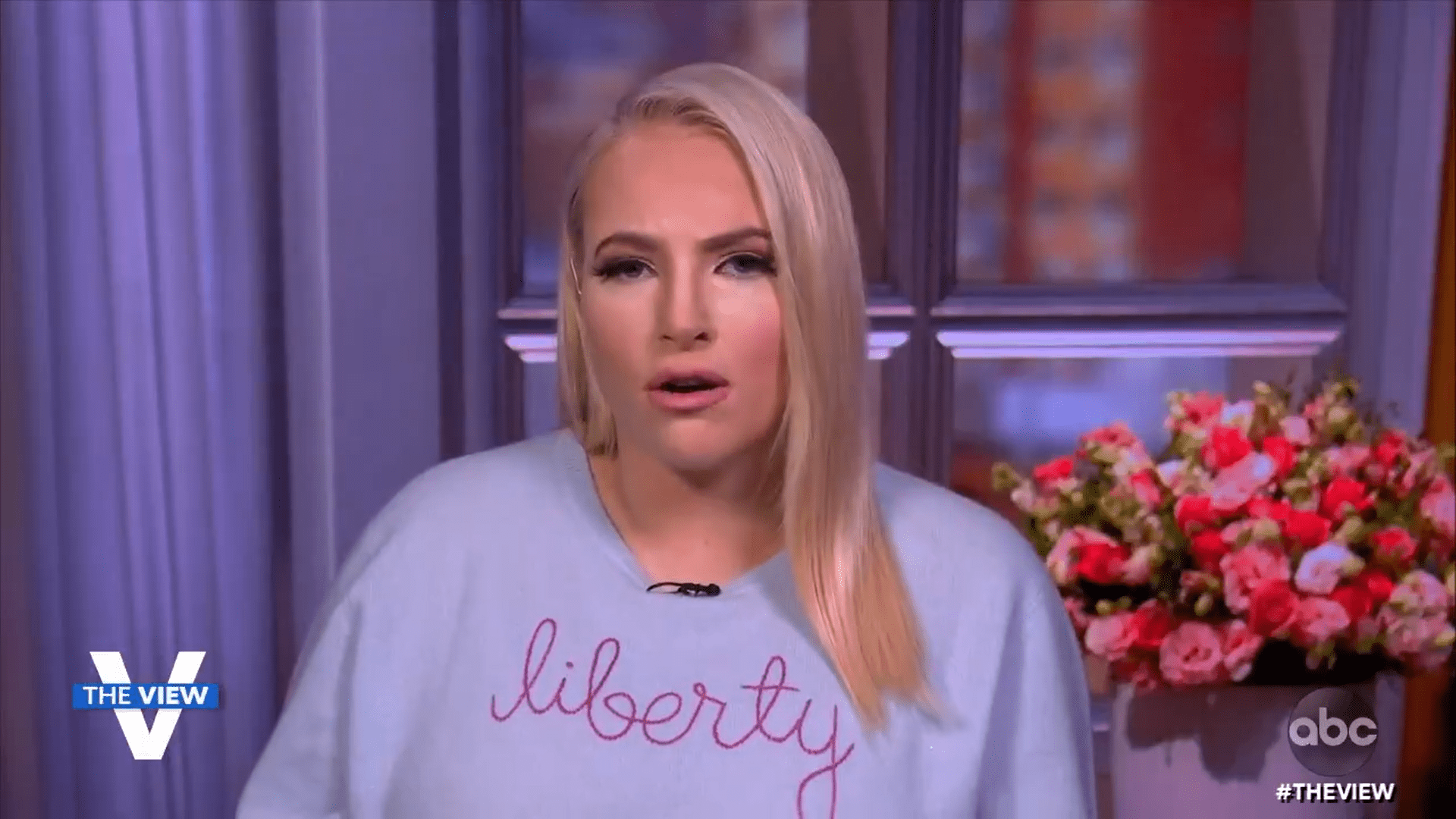 McCain disclosed that she had postnatal preeclampsia after giving birth. The "Game Change" star ended up staying at the hospital an extra week after giving birth and returning to work later than originally planned.
After giving birth and going on social media to tell her fans that she will not show off her daughter, it seems she has had a change of heart. McCain teased her baby's face on social media and finally revealed her pretty face on January 4 during the first moments of her return on "The View.
McCain reportedly shared series of photos of her newborn daughter on Instagram, who she shares with her husband, Ben Domenech. The mom of one posted her lovely daughter wearing a "3 months" sign on her onesie as well as another snap holding her in front of a Christmas tree.
The photos from the television personality came as a surprise since she told her fans that she would not be sharing pictures of her child. The author reportedly shared that she will not be sharing any aspect of her pregnancy with the public after receiving hurtful comments about her father's death.
Now that she is back at work, she also had an uncomfortable exchange with one of the co-hosts on the show, Joy Behar. On the first episode of her return on January 5, on "The View," McCain jokingly asked Behar if she missed her while she was away on maternity leave.
To her surprise, she received a very cold response from Behar, who blatantly told her that she did not miss her at all. McCain replied to the 78-year-old and said that she was merely joking when she asked if she missed their on-air fights.
On her appearance on "Watch What Happens Live with Andy Cohen," McCain shared a message for Behar. McCain first admitted that she had a rough re-entry back on the show.
It had only been her second day back on the talk show, and she spoke her mind on the incident. The columnist told Cohen that regardless of Behar not missing her, she missed everyone on set and missed the show.
McCain added that they are family and that they have been through a lot together. Noting that irrespective of tensions on air, none of them are going anywhere and that they must live to co-exist.