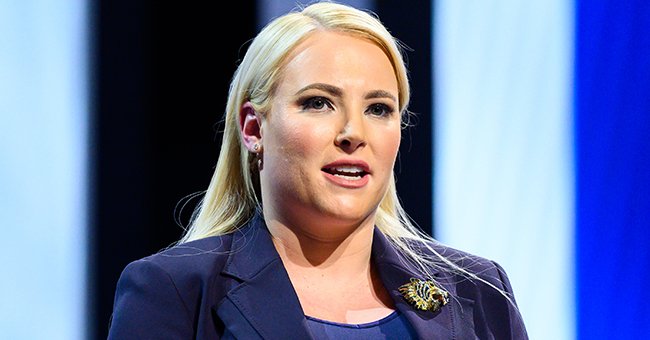 Getty Images
Here's How Meghan McCain Honored Her Dad, Senator John McCain, Two Years after His Death

"The View" co-host Meghan McCain honored the memory of her late father, former US Senator and presidential candidate John McCain, with several posts on social media.
Meghan McCain recalled her late father's memory on the second anniversary of his death by posting a special tribute in his honor on her Instagram page.
The columnist and television personality, 35, shared a picture of herself and her late dad sitting on a long bench, facing a large, beautiful landscape.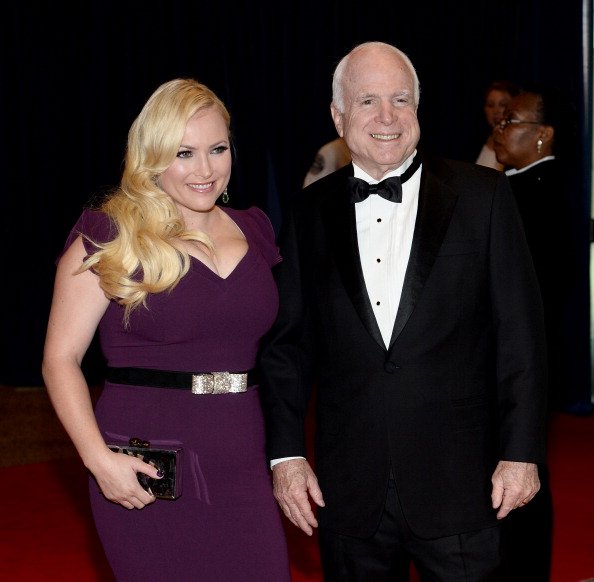 Megan McCain and Senator John McCain at the Washington Hilton on May 3, 2014 in Washington, DC. | Photo: Getty Images
The late senator's dog, Burma, was also featured in the snap. However, Meghan and John's faces were not seen.
Meghan wore a light blue hat on her head, while her father had a cloth over his head to protect from the sun. Meghan captioned the post:
"Two years today. 742 days. Miss you every single one."
Meghan posted more pictures of her father on her Instagram story, including a black-and-white photo of the late senator that was captioned; "2 Years."
Another photo showed Senator McCain flanked by some of his children, including Meghan. "The View" co-host shared another photo that showed her and her late dad smiling happily as they posed.
The television personality is yet to share any pictures of her baby bump, and she has her reasons for doing so.
Meghan shared more pictures and videos of her father on Twitter, including one showing the late senator cooking, and another showing him Facetiming.
The show host captioned the video showing her father cooking by saying that the second anniversary of his death was much more difficult for her than she initially thought. She added:
"This was one time when I asked for a BLT for lunch and he decided to cook 100lbs of bacon. He loved to grill and cook and it was never healthy, ever."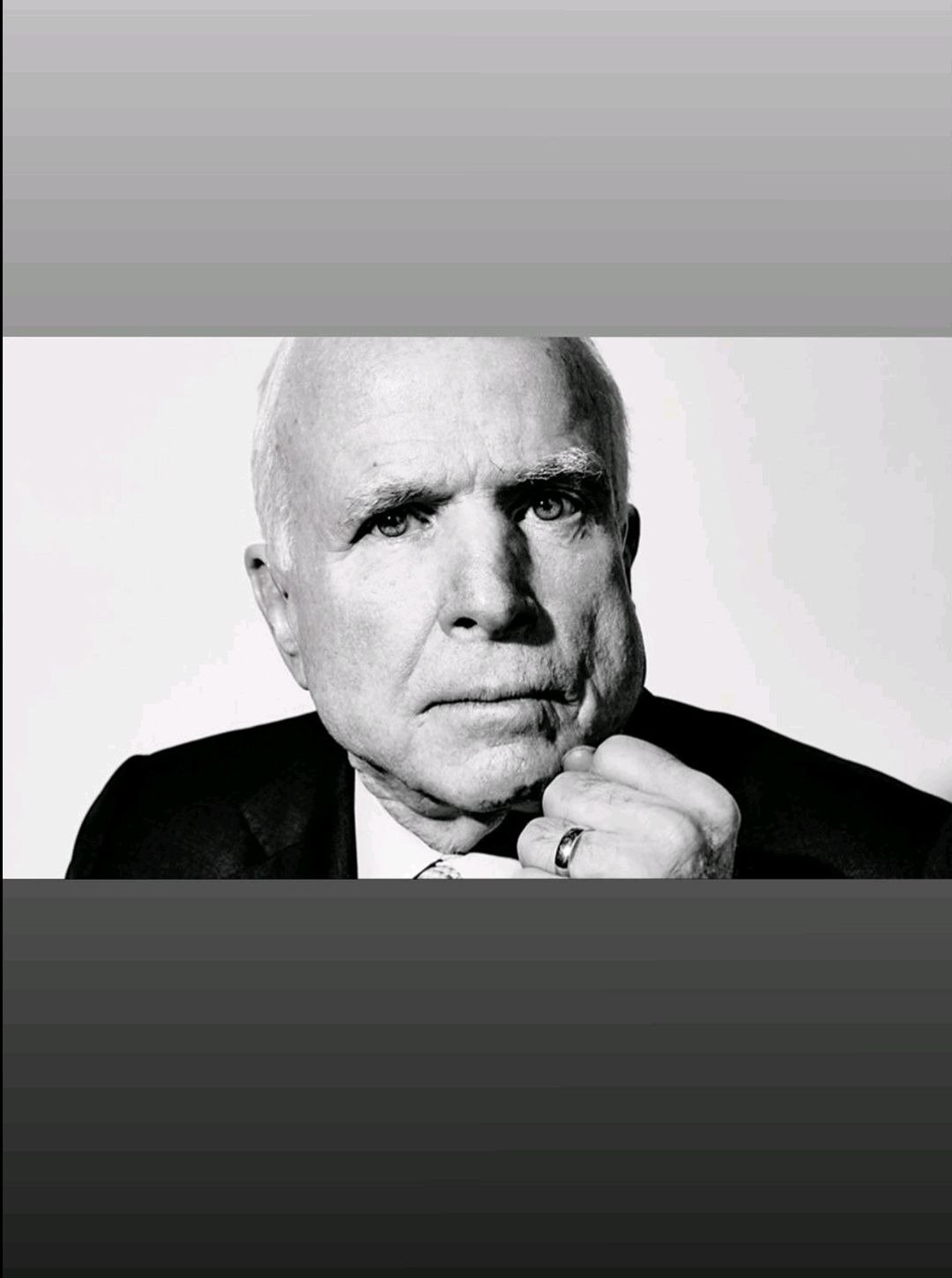 A monochrome portrait of Senator John McCain. | Photo: Instagram/@meghanmccain
Since her father's death on August 25, 2018, Meghan has remained emotional and regularly posts tributes in his honor. On the late senator's posthumous birthday, she took to her Instagram page, after a long absence, to wish him a happy birthday.
The television show host has remained candid about how painful it has been to mourn her late dad. Reacting to a testimony by Prince Harry that he still feels grief over his mom's passing, Meghan said he was right to feel that way.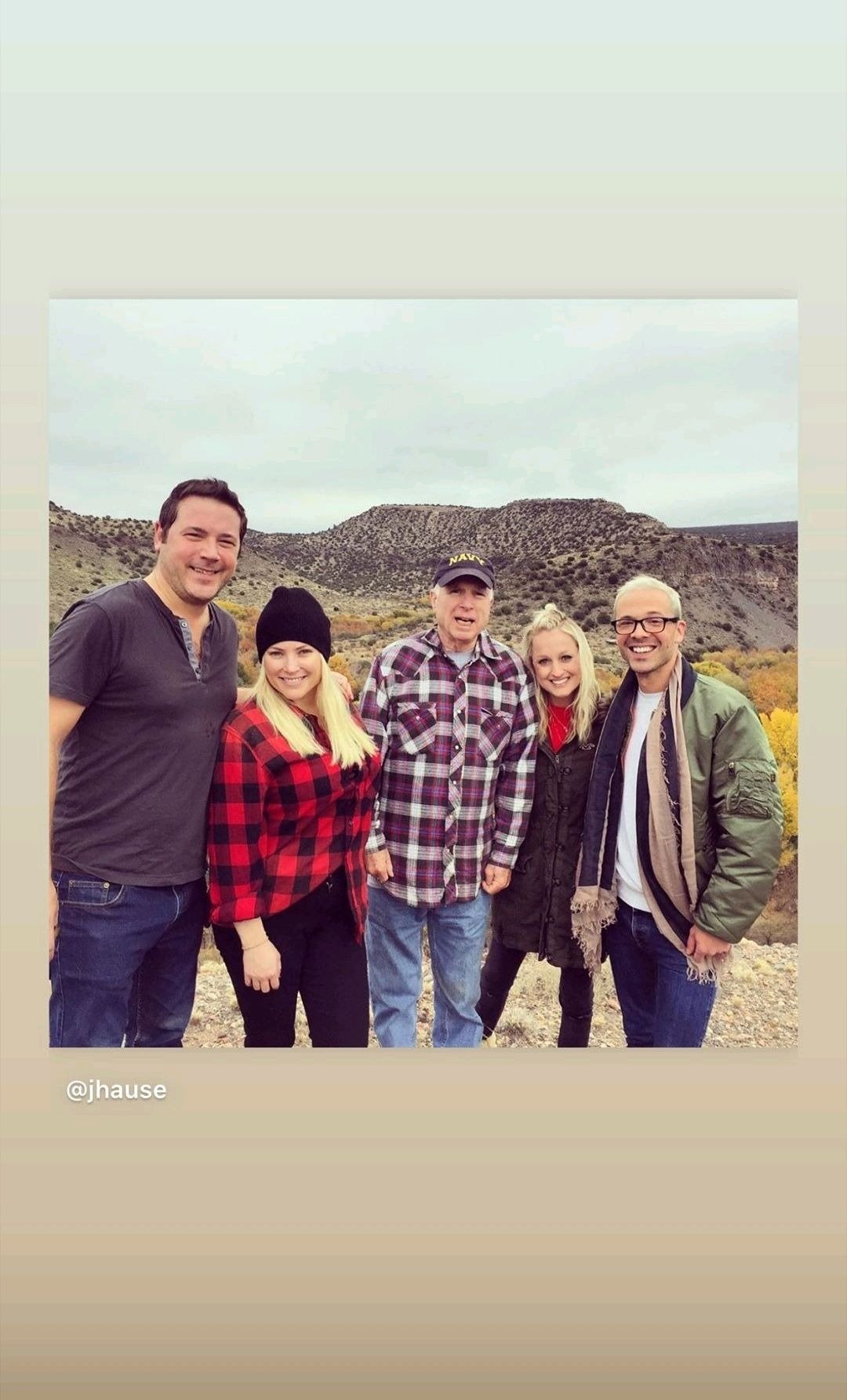 Senator John McCain posing for a photo next to some of his children. | Photo: Instagram/@meghanmccain
Taking to Twitter, she likened grief to a wound that festers and applauded Harry's openness and vulnerability to the loss of his mom. Meghan concluded that there should be more conversations about grief.
It will be recalled that ahead of Father's Day in 2019, Meghan started a #DeadDadsClub hashtag on Twitter in honor of her late father. The hashtag attracted a large following, with many people offering her support and sharing personal stories.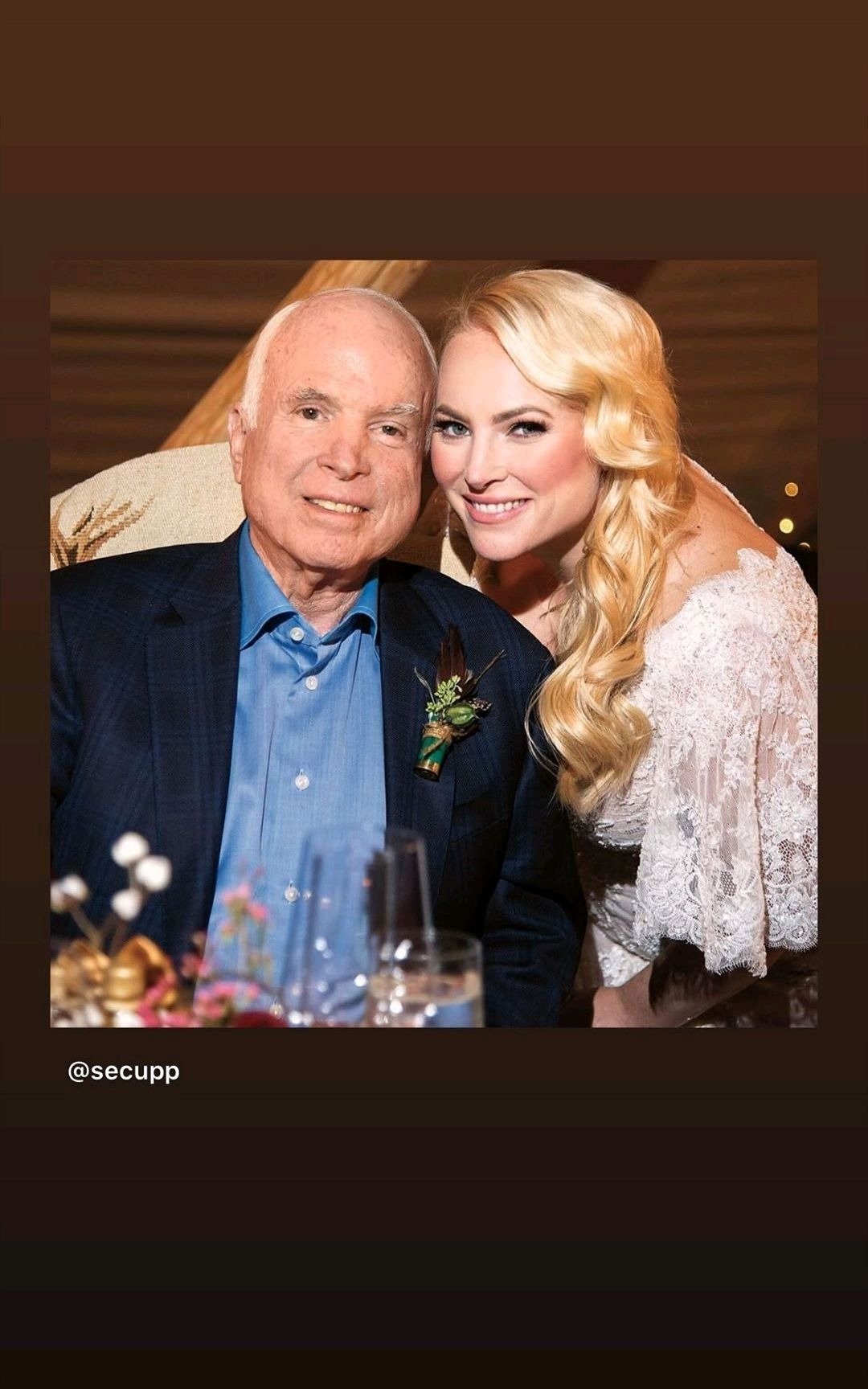 Senator McCain and daughter Meghan McCain posing together for a picture. | Instagram/@meghanmccain
Meghan is soon to become a parent and is currently pregnant with her and her husband, Ben Domenech's first child. The television personality is yet to share any pictures of her baby bump, and she has her reasons for doing so.
Earlier in the month, Meghan opened up on why she has not shared photos of her belly on social media, saying a lot of cruel things were constantly said or written about her in the press, hence she wanted to protect the privacy of her unborn child.
Please fill in your e-mail so we can share with you our top stories!