Pregnant Meghan McCain Opens up about Why She's Not Sharing Photos of Her Baby Bump
Meghan McCain got candid about her privacy during her pregnancy. She also discussed the "nesting" phase she is currently in.
Meghan McCain, 35, took to her Instagram Story recently to open up about why she has not yet shared any pictures of her baby bump on social media.
According to "The View" co-host, "there are a lot of cruel things written about me in the press on an almost."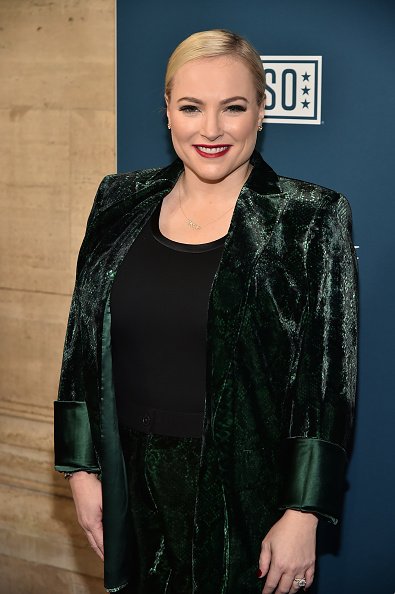 McCain added that she usually ignores the negative comments because, for her, "it comes with the territory of being an outspoken conservative woman" on television.
However, the mother-to-be said that she has felt seriously protective and private over this time in her life and the privacy of her baby.
McCain, the daughter of the 2008 presidential candidate and U.S. senator, John McCain, hoped that those who supported her would understand her decision.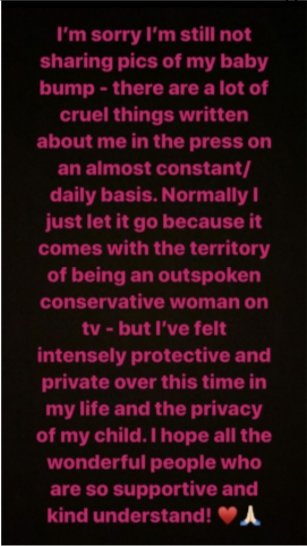 In another story, the television personality shared a tidbit about her current goings-on while she and husband Ben Domenech get ready for their child.
She wrote that "the nesting phase of pregnancy is NO joke." She added: "Pray for my husband and the amount of boxes he's had to open in the past few weeks ... "
The couple, who married on November 21, 2017, is ensuring their baby is safe.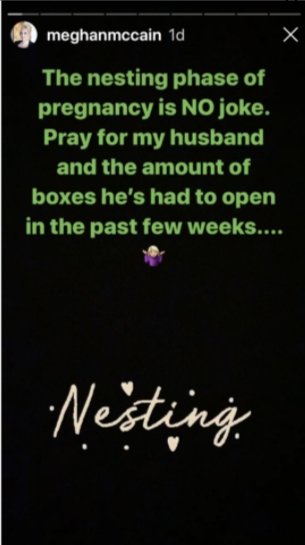 McCain announced her pregnancy in March. After two months, she explained that she would not like to expose her unborn child to the bitter criticism that can accompany her posts on social media.
She explained that it was a conscious decision she made with her husband. She did not want her family to be the subject of social media attacks. 
Domenech has been a supportive husband all through his wife's pregnancy. The couple, who married on November 21, 2017, is ensuring their baby is safe. 
McCain was exceptionally close to her father, who passed away in 2018 at 81 years old. She was very hurt when critics mocked his death.
However, the pain she confronted from her father's critics is far from the main torment she has felt since his passing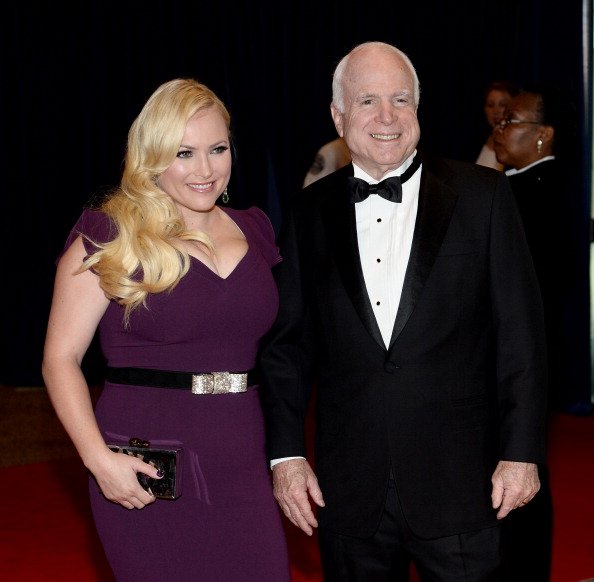 Earlier in 2019, McCain and her husband had miscarried a child. She revealed the tragic loss of her unborn child in a New York Times op-ed.
Meanwhile, during her recent appearance on "Watch What Happens Live with Andy Cohen," McCain assured everyone that she would be back for her co-hosting duties.