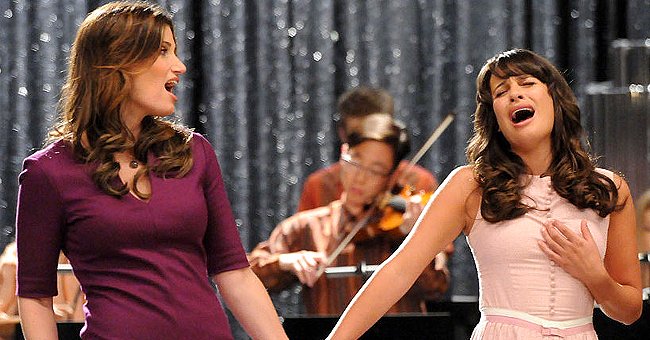 Getty Images
Idina Menzel Believes She Was Too Young to Play Lea Michele's Mom in 'Glee'

Broadway veteran Idina Menzel made a memorable appearance as Lea Michele's character's mother on "Glee." However, the actress and singer had some thoughts about her slightly senior role.
Idina Menzel and Lea Michele have plenty in common. The two stars are both talented singers and actors with brunette hair and a larger-than-life presence when on stage. As a result, they make perfect relatives for TV.
Consequently, many could argue that the casting directors for "Glee" made the perfect pick when choosing Menzel for the role of Michele's mom. Unfortunately, the actress herself could not fully say the same.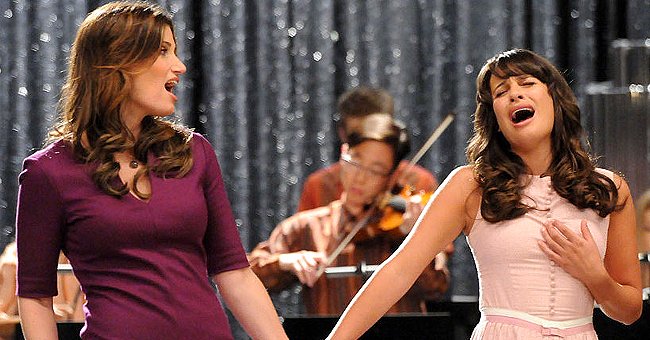 Idina Menzel and Lea Michele performing together in the "I Am Unicorn" episode of "Glee," September 2011 | Source: Getty Images
Although Menzel has pleasant memories about her time on "Glee," she recently opened up about one small concern. The Broadway star, who was only 39 at the time of her appearance, did not feel like she completely fit her role.
Menzel portrayed the role of Shelby Cocoran, Rachel Berry's biological mom and rival coach to an opposing glee club. Although Shelby was introduced as a young surrogate in need, the role felt a bit too old for Menzel.
At the time of Menzel's first appearance on the popular singing show in 2010, Michele, who played Rachel Berry, was 26. Of course, she played a high school student on the show, but the age gap was not lost on Menzel.
The actress revealed that although she was thrilled to be on the show, her self-esteem was a little affected by portraying Michele's mother. She felt this way, especially because of the slight difference in her and Michele's age.
Nonetheless, Menzel recalls having a fantastic time working with everyone involved in the show. Thankfully, she also clarified that she's since gotten over it while speaking on her recurring role recently:
"She was 26, and I probably should've been her older sister, but I don't have a chip on my shoulder about that."
In 2016, Menzel explored the same topic concerning where she was in life at the time. She had just given birth to her son with ex-husband Taye Diggs and added that the maternal role to someone near her age bruised her ego.
Menzel also explained she was dealing with not feeling like she was at her best weight at the time as well. However, she could still reflect on the moment as bittersweet and admitted she had to get over herself.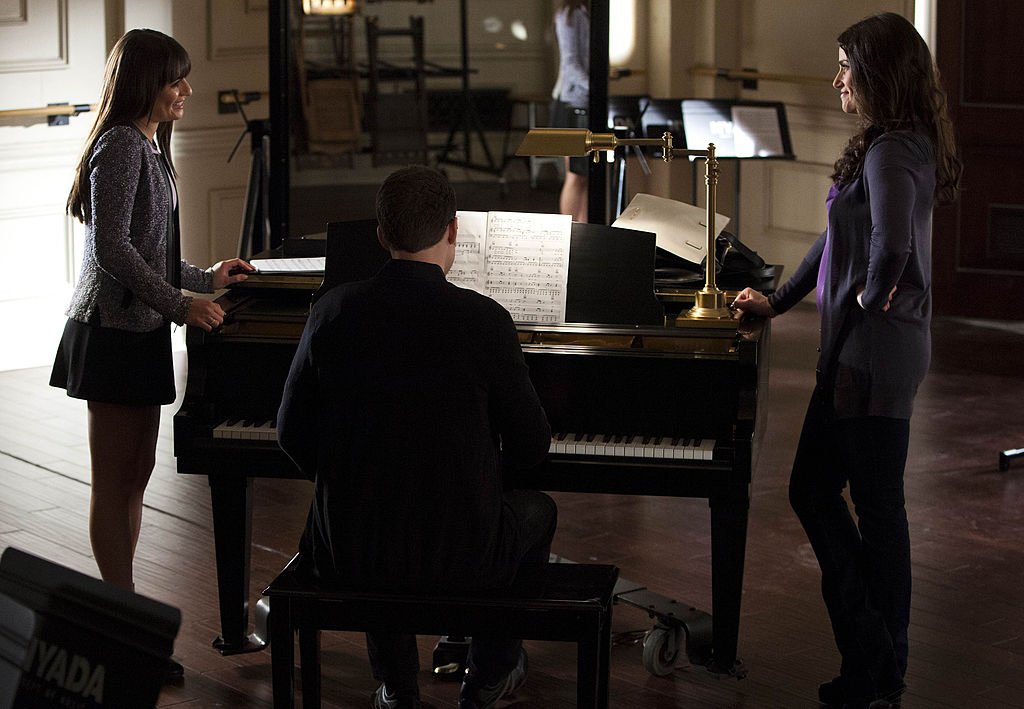 Lea Michele as Rachel and guest star Idina Menzel as her mother in the "Sweet Dreams" episode of "Glee," March 2013 | Source: Getty Images
In addition to recalling how her role as Shelby made her feel, Menzel reflected on some of her favorite moments on set. The "Frozen" voice actress revealed her "I Dreamed A Dream" performance with Michele was memorable.
Menzel also previously
revealed
she learned a few tips from her on-screen daughter such as how to look good while singing on screen, so at least fans know there are no hard feelings.
Please fill in your e-mail so we can share with you our top stories!