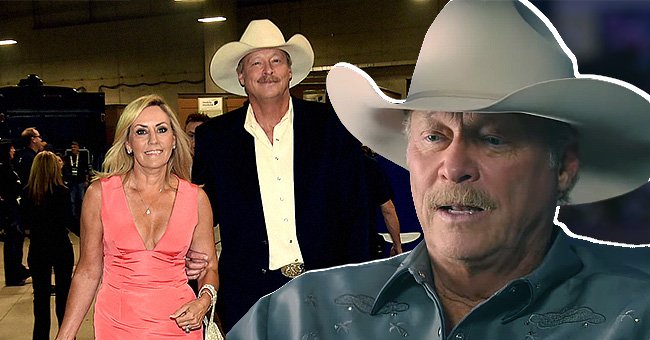 Getty Images | YouTube/Apple Music
Alan Jackson's Wife Once Received Her 'Greatest Blessing' after Husband's Betrayal

"My forgiveness of Alan [Jackson] didn't mean that I was blind or had my head stuck in the sand," said Denise Jackson about working things out with her husband after his infidelity. Here's how they did it.
For over four decades, country music icon Alan Jackson has been married to his high school sweetheart Denise Jackson, but their seemingly perfect relationship has endured many hardships, including adultery.
BETRAYAL
Denise and Alan met in high school in Newnan, Georgia, and began dating in 1976. Just three years later, they tied the knot. Denise confessed that she was just a teenager when she said, "I do."
Alan also pointed out that they were just kids when their relationship began, so they didn't have a chance to fall in love as adults, let alone learn about their identities, before committing to each other.
He added that he lost "some of that original feeling" along the way. In Denise's case, she admitted to having a "Cinderella" complex when she and her husband tied the knot.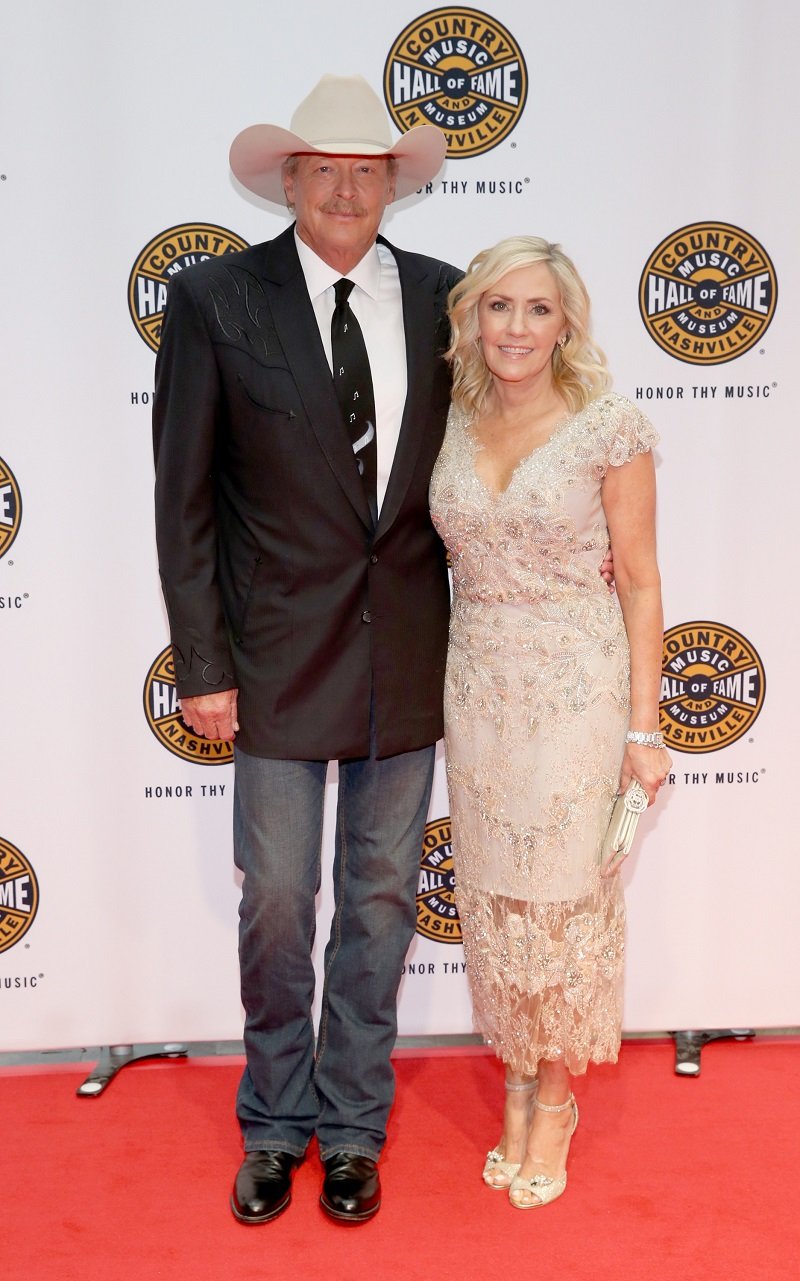 Alan Jackson and Denise Jackson on October 22, 2017 in Nashville, Tennessee | Photo: Getty Images
She saw Alan as a confident and competent man who would take care of her forever. She also pictured a fairytale life for them, but she eventually realized things were more complicated than expected.
While their marriage was nothing short of a role model for the outside world, they knew it wasn't perfect, especially because it was based on dependency.
In 1998, when the couple had already been married for 19 years and were raising their three daughters Mattie, Alexandra, and Dani, he had an affair that took a toll on their relationship.
SEPARATION
Alan shattered Denise's trust, so they broke up and stayed separated for four months. He even wrote a song about the experience titled "I Wish I Could Back Up," where he regretted his actions and wished to start all over.
After going to couples therapy and working on their relationship, they got back together. It was challenging because they realized they had an unhealthy way of relating to each other.
It was "ugly," but Alan confessed everything he did.
Denise explained she was needy and felt weak and incompetent, so Alan always had to make the decisions. She confessed they had no clue about how to fix things, but they eventually did it, and she shared more details in her 2007 bestseller "It's All About Him: Finding the Love of My Life."
Alan was understandably nervous about his wife writing a book about his infidelity and her forgiveness, as it was one of the biggest mistakes and regrets of his life. He also believed his fans would think he was a terrible person.
The country music icon eventually understood why Denise wanted to tell the story, especially because the book's main takeaways are forgiveness and healing by working through problems. She explained:
"Probably half the marriages out there experience what we do, but there's only a very, very small percentage that really survives."
FORGIVENESS
Denise admitted the "greatest blessings" in her life came out of her "worst shattering." Their separation, for example, led to a newfound love and passionate relationship with God.
Apart from that, they managed to have the marriage they always wanted but didn't know how to work through their issues. Still, it was a slow and painful process.
Denise wrote in her book that Alan moved back into the family home after living in their cabin for a couple of weeks. He then told his daughters that they didn't need to worry as he and his wife would always be together.
The following week was Mother's Day, and Denise took her daughters to church. Alan decided to stay, and when his family came back home, he had set the table with their best china and a delicious meal.
He kept showing that he wanted to work things out in the following weeks and months, but they had to rebuild trust to really have a fresh start. It was "ugly," but Alan confessed everything he did as it was what Denise needed to understand why he did it.
Instead of just nice words, [Denise] wanted different actions to expect different outcomes.
Initially, she felt strange as Alan was the same man he had always been and a whole different person altogether. By looking at him, she would think:
"How could the man I'd known and loved all these years, with whom I'd had three children, have had this hidden part of his life I knew nothing about?"
She was angry and felt ashamed and hurt because although infidelities happen all the time, she never thought she would fall victim to it. Fortunately, God interceded for them by bringing Alan back to Him and Denise, too.
The fact that he confessed his mistakes and asked for her forgiveness was also "liberating." After doing so, she appreciated his courage for talking about everything and seeking her forgiveness.
TRUST
However, Denise pointed out that forgiveness and trust were two different things, and while she was able to forgive him using God's help, he still needed to earn her trust back.
Alan's wife wrote that to start trusting him, she needed to see changed behaviors that continued over time. Instead of just nice words, she wanted different actions that made her believe they would have different outcomes. Denise wrote:
"My forgiveness of Alan didn't mean that I was blind or had my head stuck in the sand."
Fortunately, Alan did what Denise expected, and they both improved some of the things that used to cause problems. Nowadays, they are still together.
Unfortunately, infidelity was not the only challenge they have faced. In 2010, Denise was diagnosed with colorectal cancer. After undergoing 30 days of radiation therapy, two four-day rounds of chemotherapy, and two more months of treatment, Denise was cancer-free.
Alan confessed it was a "tough time," but he supported her and even wrote a song that helped him as much as her. Their marriage may not be perfect, but they have stayed by each other's side through thick and thin.
Please fill in your e-mail so we can share with you our top stories!