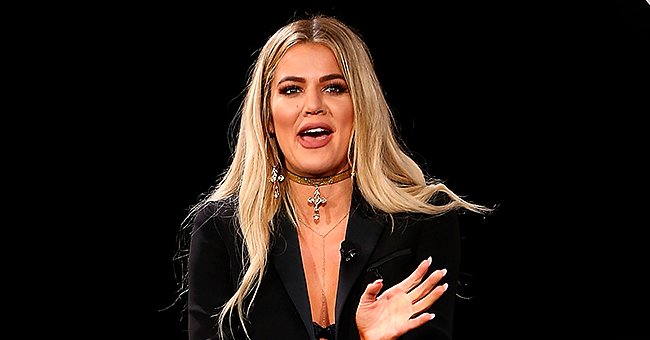 Getty Images
Khloè Kardashian Jokes That She Misses Being Paid to Spend Time with Family

After wrapping filming on "Keeping Up With The Kardashians" earlier this year, Khloé Kardashian has revealed she misses the show where she spent time with her family and got paid for it.
"KUWTK" ran for 20 seasons over 14 years, making the Kardashian family household names as well as international superstars and business owners of many successful businesses and brands.
While her sisters have said that it was time for the show to end and they are excited for new things to happen in their lives, Khloé Kardashian has expressed that she would have preferred to continue the show.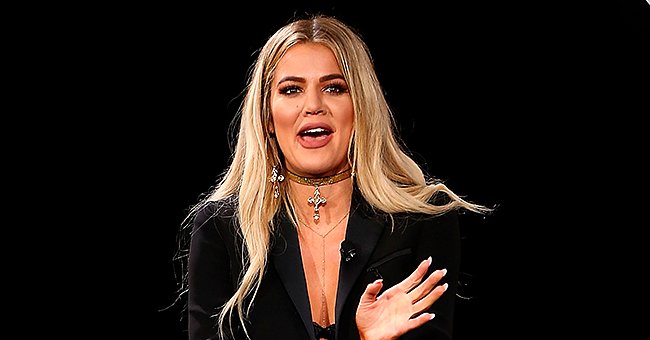 Khloe Kardashian speaking on the panel at Conversation: Liberty and Denim For All in California, 2016 | Photo: Getty Images
"KUWTK" has become a name that everybody knows. Whether you have ever watched the show or not, you will have heard the name, and you will surely have heard the names of the Kardashian-Jenner clan from their multiple business ventures.
While the show had an incredibly successful 20-season run, the family decided they would not renew their contract with E! after the 20th season had ended, bringing the show to an end on the network.
Fans of the show were heartbroken because they would no longer be able to watch the family's lives and be the first to hear of important news and exciting gossip that always came along with the show.
However, fans were not the only ones disappointed that the show was ending. Both Scott Disick and Khloé Kardashian said they would have liked to continue doing the show as they enjoyed spending so much time together and were afraid that they wouldn't do so if the show wasn't on.
Ultimately, Kardashian and Disick were outvoted by the other family members, and the show came to an emotional end in June this year.
Since the show has ended, it has been revealed that the family has signed a contract with the streaming platform Hulu to bring us a brand new reality show about the family. Not many details have been revealed, but filming on the new show has started.
On Monday, September 27, Kardashian appeared on "The Late Late Show with James Corden." The two spoke about many things, from her nails to how Kris Jenner was and ultimately, how Kardashian felt about no longer filming the show.
Corden was fascinated with Kardashian's nails and asked how she lived life with her nails being so long. She admitted she could do everything that everybody else could and even sometimes uses her nails as tools to open bags and other items.
However, when Corden asked how it felt for Kardashian not to be filming the show, she revealed she wished she was still filming. She said that they were not filming for longer than six weeks during the show, and it has now been six months since they recorded the last episode of "KUWTK."
She then told Corden that it felt foreign to her, and at the beginning, it felt nice, but now she misses being paid to hang out with her family. Jenner was also in attendance and said she missed filming and pushed to start filming the new series.
Please fill in your e-mail so we can share with you our top stories!