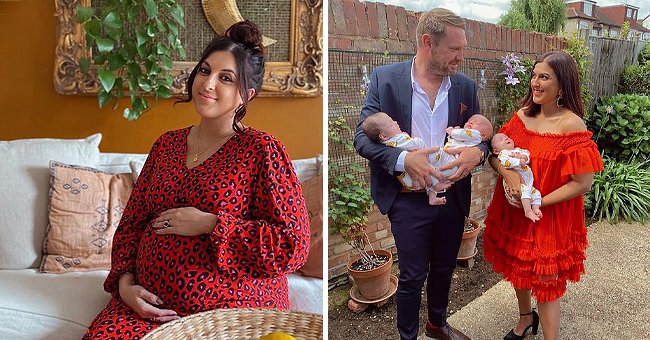 instagram.com/la_sidhu
Woman, 32, Becomes Mom to Triplets after Giving up on Dream to Become a Mom Following Two Tragic Miscarriages

A woman welcomed three bundles of joy after encountering difficulties in her motherhood journey for years. Her three-fold miracle came right when she had given up on ever becoming a mom.
Isleworth couple Natasha and Ryan O'Grady waited years to become parents but were daunted by repeated pregnancy losses. After two miscarriages, the couple ruled out the possibility of ever conceiving naturally, owing to their tragic ordeal.
However, things changed for them when they conducted a scan last year and discovered three healthy heartbeats. The sonogram session was a groundbreaking moment for the couple, as they lost their previous babies at only eleven weeks.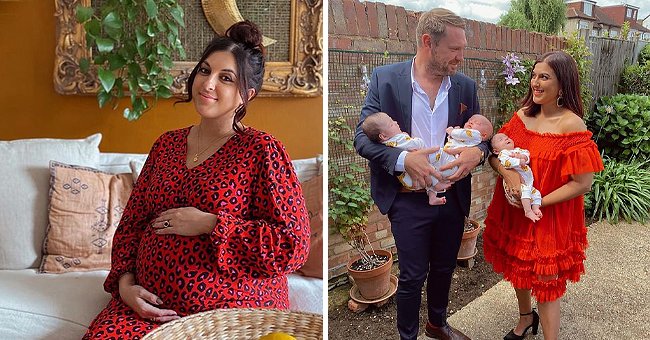 A picture of Isleworth couple Natasha O'Grady and Ryan O'Grady | Photo: Instagram.com/la_sidhu
Despite crossing the usual tipping point, the twosome remained skeptical, always nursing the feeling that things could go wrong at any point.
Natasha admitted that those feelings had been with them from the moment she discovered her third pregnancy because her previous losses left a scar in her heart. She explained:
"It was extremely traumatic both mentally and physically, and I began to believe I may never become a mom. When I fell pregnant a third time, there was no celebration hugs..."
The couple felt a wave of panic in their first few weeks, expecting another loss, only relaxing a bit after undergoing the scan at 14 weeks.
They lived in panic for the next nine months until their three angels arrived. Welcoming daughters Onyx, Maddox, and Quinn was a game-changer for the London-based family. Describing those daunting phases of her life, Natasha divulged:
"It's not until you've been through it that you realize this simply isn't the case for a large proportion of society. Nothing could prepare us for our journey to parenthood."
The mom of three admitted she always envisioned pregnancy as a smooth ride until she experienced her miscarriages, a plight she never envisioned.
Natasha experienced her first pregnancy in January 2019, leaving her and her husband excited as they anticipated parenthood. Sadly, their excitement was short-lived, as a visit to the gynecologist at 11 weeks revealed the absence of a heartbeat.
The prospective parents knew at that moment they had lost their child. Natasha retired into a "black hole" after the loss but soon resolved to act as though nothing had happened.

A comment from netizens on Natasha O'Grady's post about her triplets on Instagram |Photo: Instagram/la_sidhu
The 32-year-old put all her energy into planning her wedding in August 2019 to distract herself from the loss and remain positive. However, that proved to be a bad idea, given the toll it took on her body.
Months later, the woman discovered she was pregnant again. Determined not to lose her baby, Natasha kept a positive attitude, ignoring signs from her body that things were not okay.
She ended up passing out at home eleven weeks into the pregnancy, ending in another miscarriage. The woman fell into depression afterward but overcame it thanks to the intervention of the Crossway charity.

A comment from netizens on Natasha O'Grady's post about her triplets on Instagram |Photo: Instagram/la_sidhu
Thankfully, she went through her third pregnancy seamlessly, welcoming triplets. Last month, another couple, Kristen and Drew, were left counting their blessings after welcoming a baby girl, Elizabeth Joy following years of failed pregnancies and miscarriage.
The pair, who already had two sons, decided to complete their family by adopting the girl, who they describe as their "hope reborn."
Please fill in your e-mail so we can share with you our top stories!