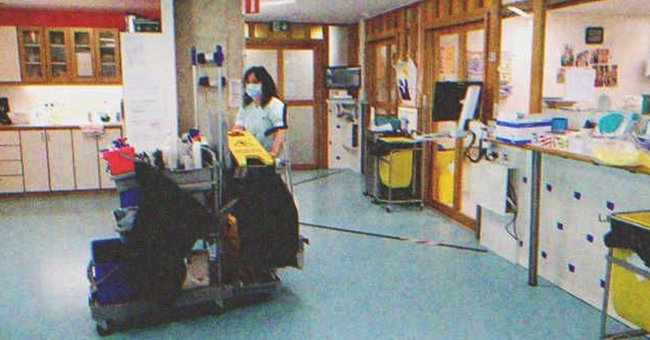 Shutterstock
Cleaning Lady Saves Woman's Life but Is Fired for This, Help Comes from an Unexpected Source — Story of the Day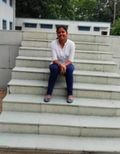 Savannah was devastated when she lost her job at the city hospital after saving a patient's life. But everything changed when she received help from an unexpected place.
Savannah was once regarded as the best surgeon in town. She was not only young and pretty but also highly qualified and the best at her hospital with the surgical knife. However, all of it changed when a young girl was admitted to the hospital for surgery.
Savannah had gone over the patient's records thoroughly and was fully prepared to operate. But unfortunately, the child died during the surgery. Savannah received a lot of flak for her medical negligence, and the hospital fired her.
Savannah, too, blamed herself for the child's death and gave up on her medical profession. But that wasn't the end of her problems.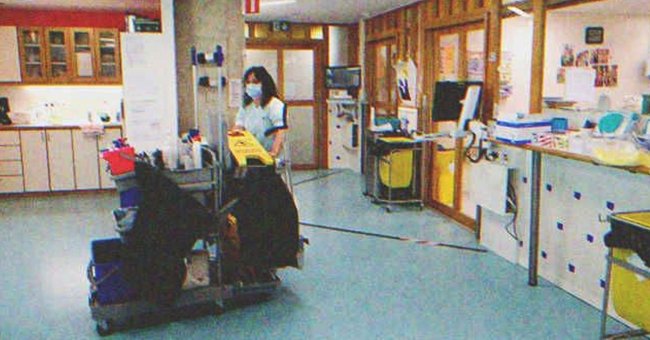 Savannah worked as a cleaner to support herself | Photo: Shutterstock
A few days later, Savannah found out that her husband Victor, who was also a doctor, was having an affair with another woman. She had found him in bed with a nurse who worked at the same hospital as theirs.
She sobbed uncontrollably and screamed at Victor to leave the house right away. But unfortunately, Savannah was the one who had to pack up her belongings and leave because their apartment was registered in Victor's name.
Having left the house and given up on her medical career, Savannah moved to a different city and started working as a cleaner in a hospital. The job didn't pay her much, but she was content she could at least work at a place that was closest to her heart.
One night, Savannah was just about to leave after her shift when a woman with an acute case of appendicitis was rushed to the hospital. "What happened to her?" Savannah inquired to the orderly, worried.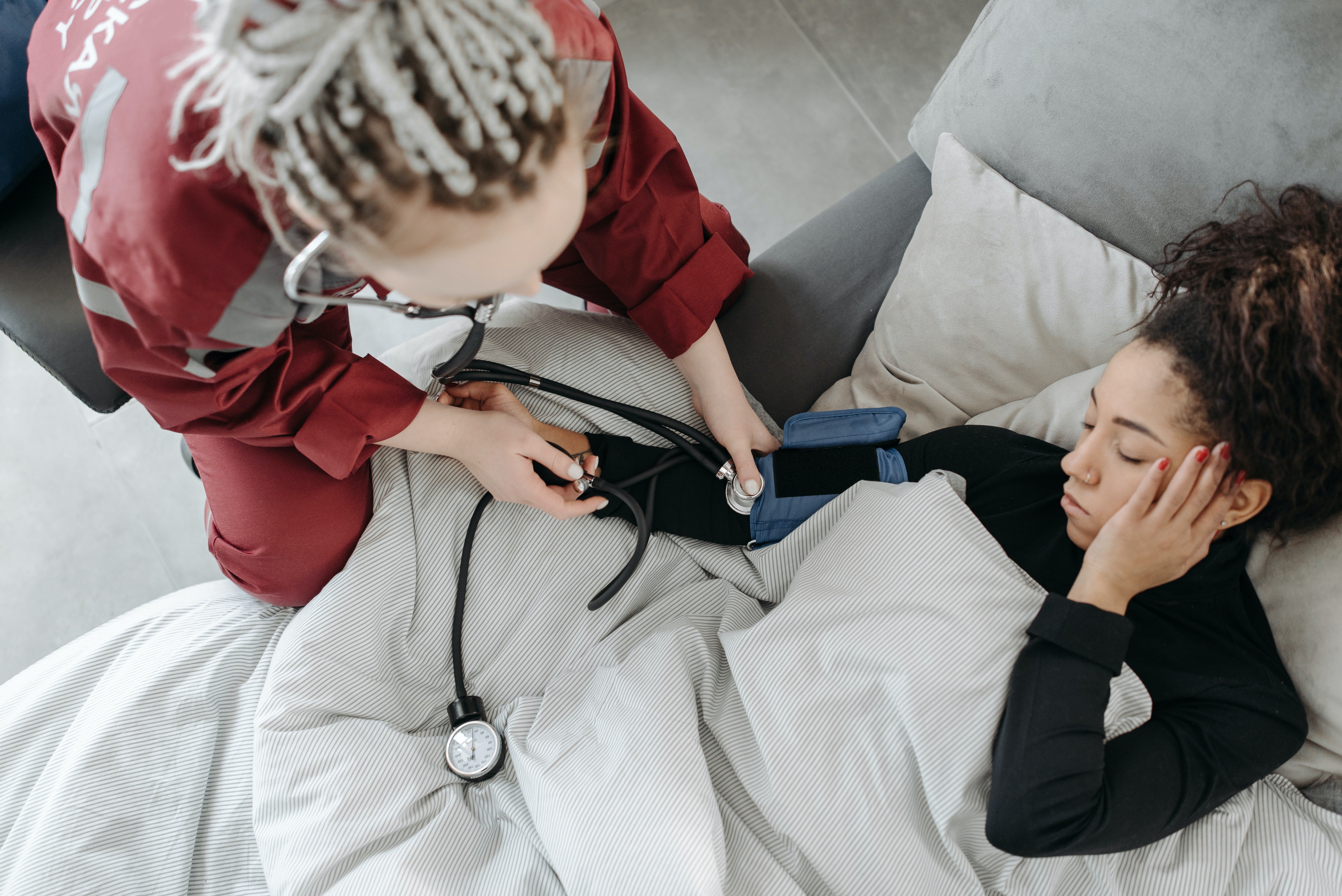 Savannah knew the patient's life was in danger | Photo: Pexels
"Get back, lady! It's a serious case," the orderly snarled at Savannah. "Nurse, please contact Dr. Davis! Tell him there's an urgent case."
The nurse immediately dialed Dr. Davis' number, but she couldn't get through the first few times, and when the call was finally connected, he said it would take at least an hour to arrive. Because of a fire in a residential complex, several people were injured, and all of the doctors were rushed to the accident's site.
Savannah checked the patient's veins while the rest of the hospital staff was busy contacting other doctors and sensed something wasn't quite right. Her thoughts wandered back to the little girl she couldn't save at one point. She looked at the poor lady and couldn't bear the thought of another person losing their life due to medical negligence. So she decided to step in.
"Arrange the operation room right now. I'll perform the surgery!"
The orderly gave her a sneering look. "Have you gone insane? Like, how can a cleaner perform a surgery?"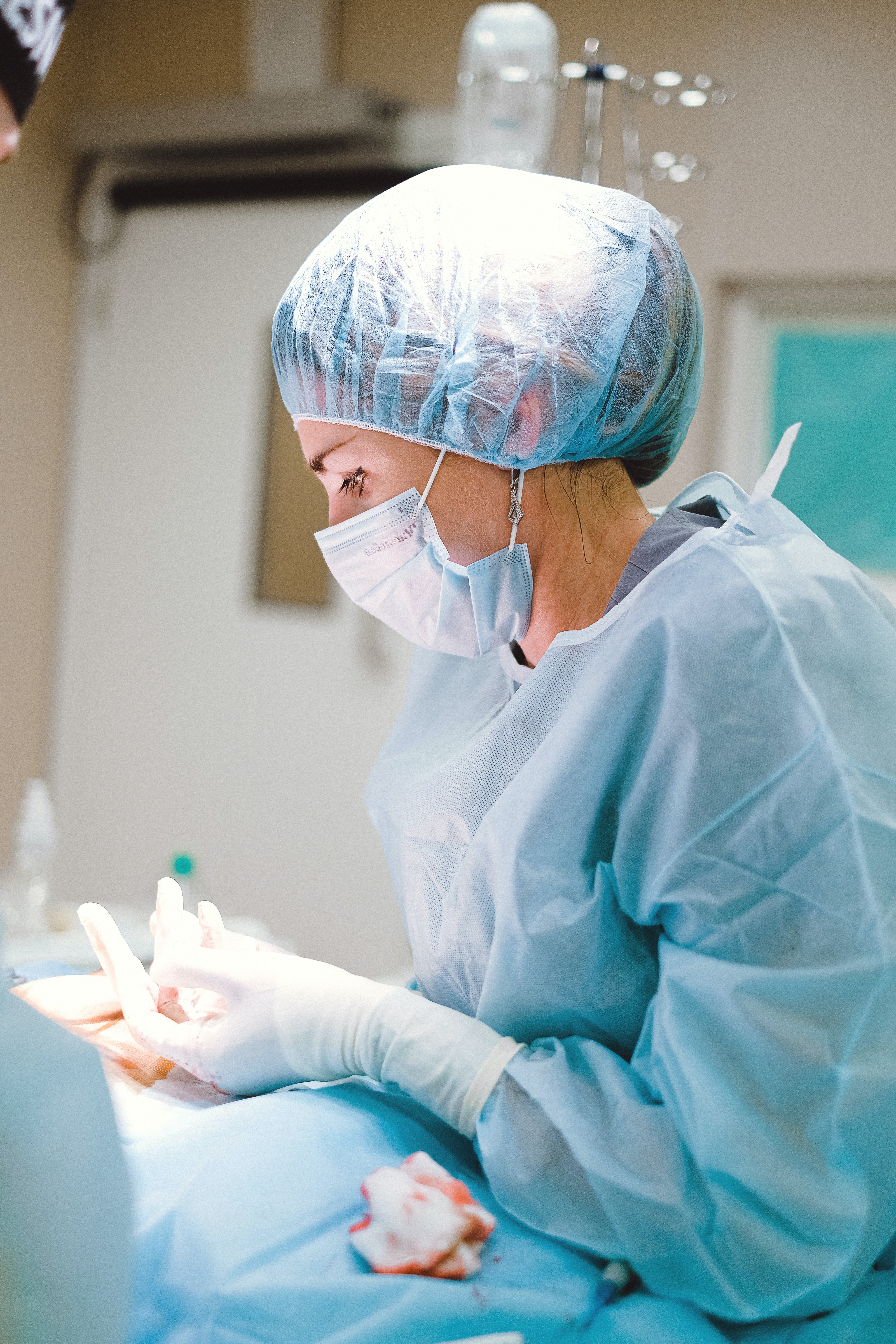 Savannah performed the surgery | Photo: Pexels
"Well, then, can you operate on her? Can you guarantee that Dr. Davis or any other will arrive on time and she will be saved? No, right? So just get out of the way and let me handle it!" Savannah glared at him.
The orderly was confused by Savannah's audacity. "How can you be so certain that you'll be able to save her? Do you even know anything about medical science?"
"Well, I don't have time to explain it, but all I know is that the patient will die if she isn't operated on soon. Get out of my way and let me do my job because I used to be a surgeon." Savannah turned to the nurse, "Get the OT ready right now!"
The nurse decided to trust Savannah after seeing the patient's excruciating pain and got the OT ready right away. Savannah was a bit scared because she hadn't performed a surgery in two years, but she couldn't let the patient die in front of her. She braced herself and proceeded with the surgery. Thankfully, it went well, and the patient's life was saved.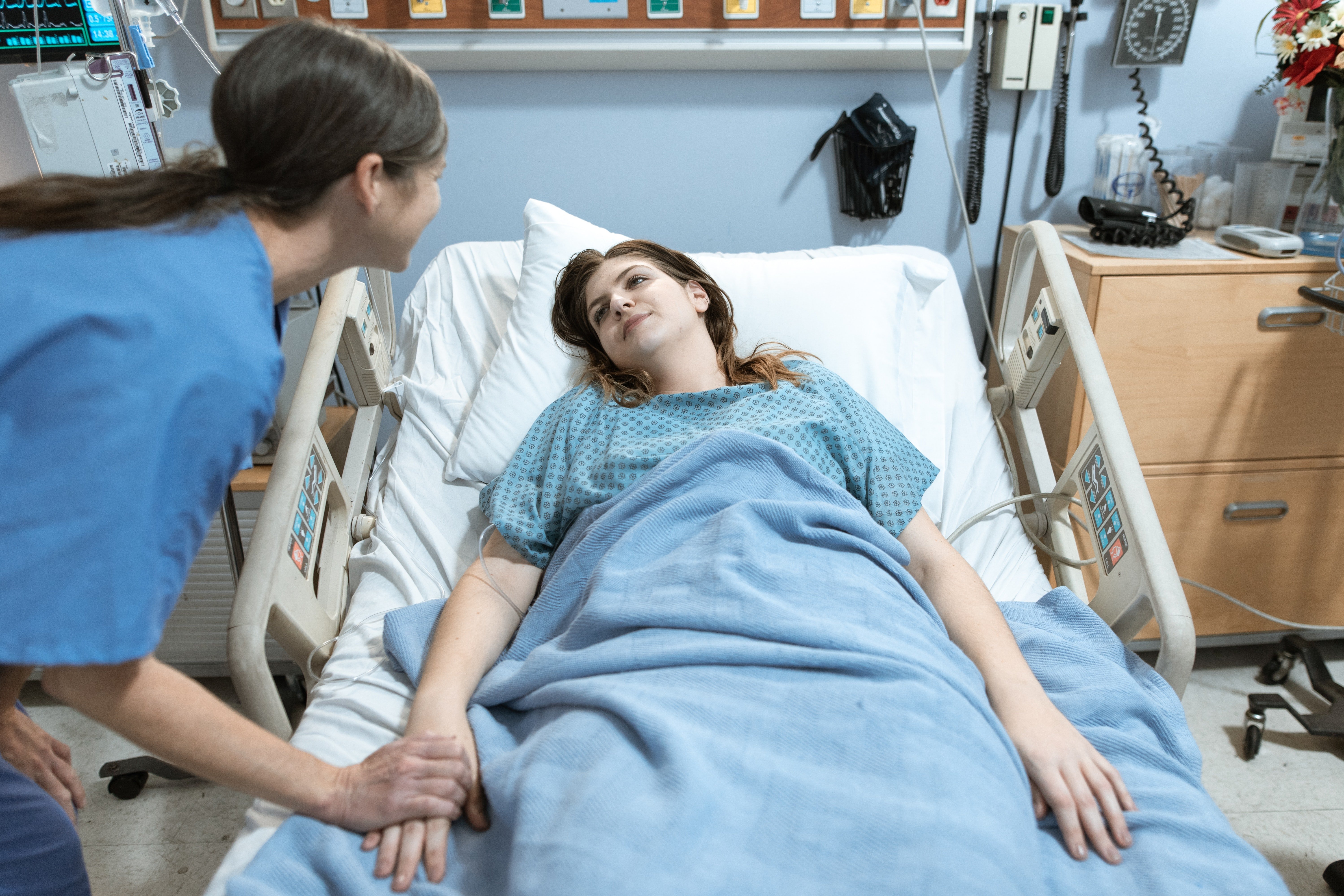 Savannah saved the patient's life | Photo: Pexels
Dr. Davis arrived just as the patient was being transferred to the regular ward. When he found out Savannah had performed her surgery, he summoned her to meet him in the clinic right away.
"I appreciate what you did for the patient, Savannah, but you need to answer a few questions." Dr. Davis's gaze was fixed on her. "After all, you are well aware that you have kept our hospital in the dark."
"Of course, doctor," Savannah replied, trembling. "You can ask me anything."
"Why did you hide it from the hospital that you were a surgeon? Every doctor understands that they will not give up their profession unless they retire or are forced to leave. How do you explain yours? And, yes, please be truthful!"
Savannah told Dr. Davis everything about her past, including how she couldn't save a patient's life during an operation. But he wasn't pleased when he learned that Savannah was fired from her job due to medical negligence. He had a serious expression on his face by the time Savannah stopped talking.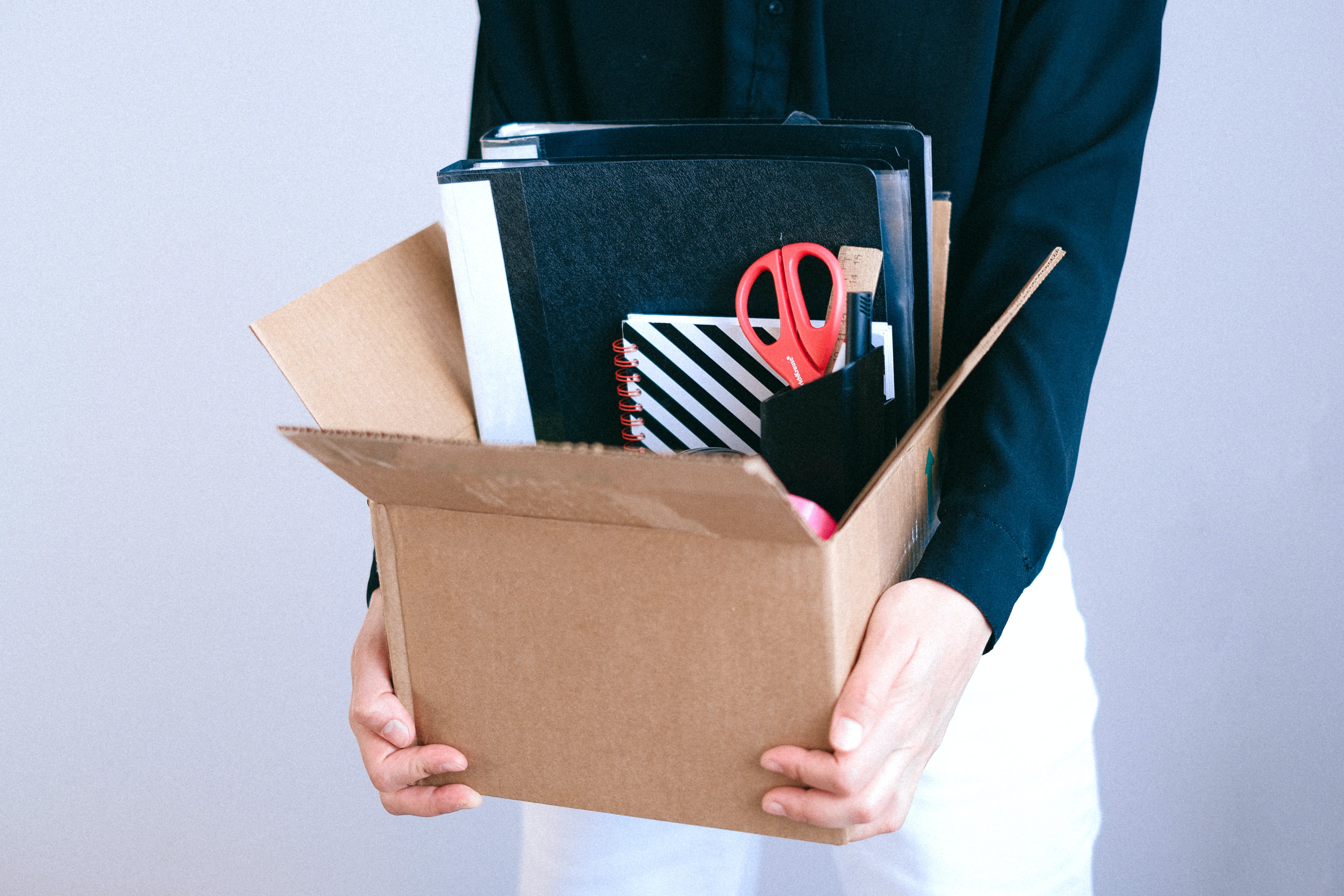 Savannah was fired | Photo: Pexels
"I'm sorry, Savannah, but I think I need to report this to the management. Anyway, you know we cannot let it slide easily because of your history. Until the decision comes, you'll be suspended from working." Savannah simply nodded and walked away.
She spent the next two days anxiously anticipating what would happen, but when the time came, she was fired from her job. Savannah sank on her sofa, crying after she got the call from the hospital. She didn't know what to do or where to go; she felt like her life was completely destroyed. But just then, she heard the doorbell.
Savannah quickly wiped her tears away and answered the door, where she discovered Victor's mistress. "What the hell are you doing here, Carol? And how the hell did you even find me?" Savannah was furious.
"That doesn't matter, Savannah. I need to tell you something. I can't keep it with me any longer," Carol seemed tense, but Savannah didn't care. She almost slammed the door in her face, but Carol stopped her. "You were fired from the hospital because of Victor. He tampered with the patient's records!"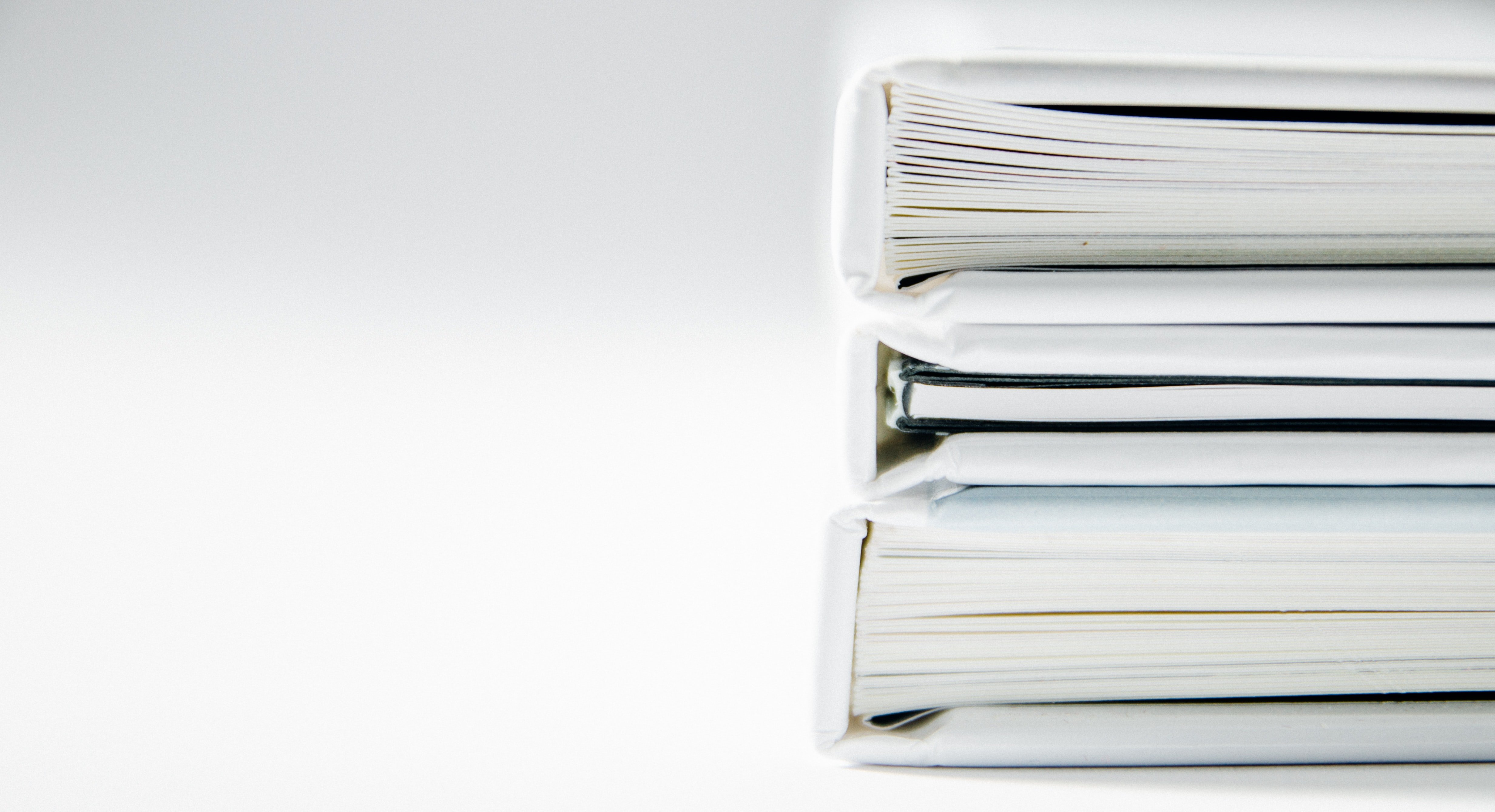 Victor had tampered with the patient's records | Photo: Unsplash
Savannah was taken aback. "What?!"
"Yes, it's true, Savannah," Carol began to explain. It turned out she had fallen in love with Victor on her first day of work. He was smart and handsome but unfortunately married. Carol hid her feelings initially because she didn't want to ruin Savannah's life, but then Victor proposed to her, and she couldn't say no.
Victor had planned on tampering with the patient's record to get rid of Savannah and had asked Carol for help. Carol refused to give in, but Victor went ahead and did it anyway. Finally, he got rid of Savannah and married Carol. But after they wed, he became a beast. He began pressuring Carol to quit her job and become a housewife.
"It was fine again. I had somehow managed everything, but..." Carol said.
"But?"
"I don't have much time, Savannah. We need to report Victor to the police. I will testify. I promise."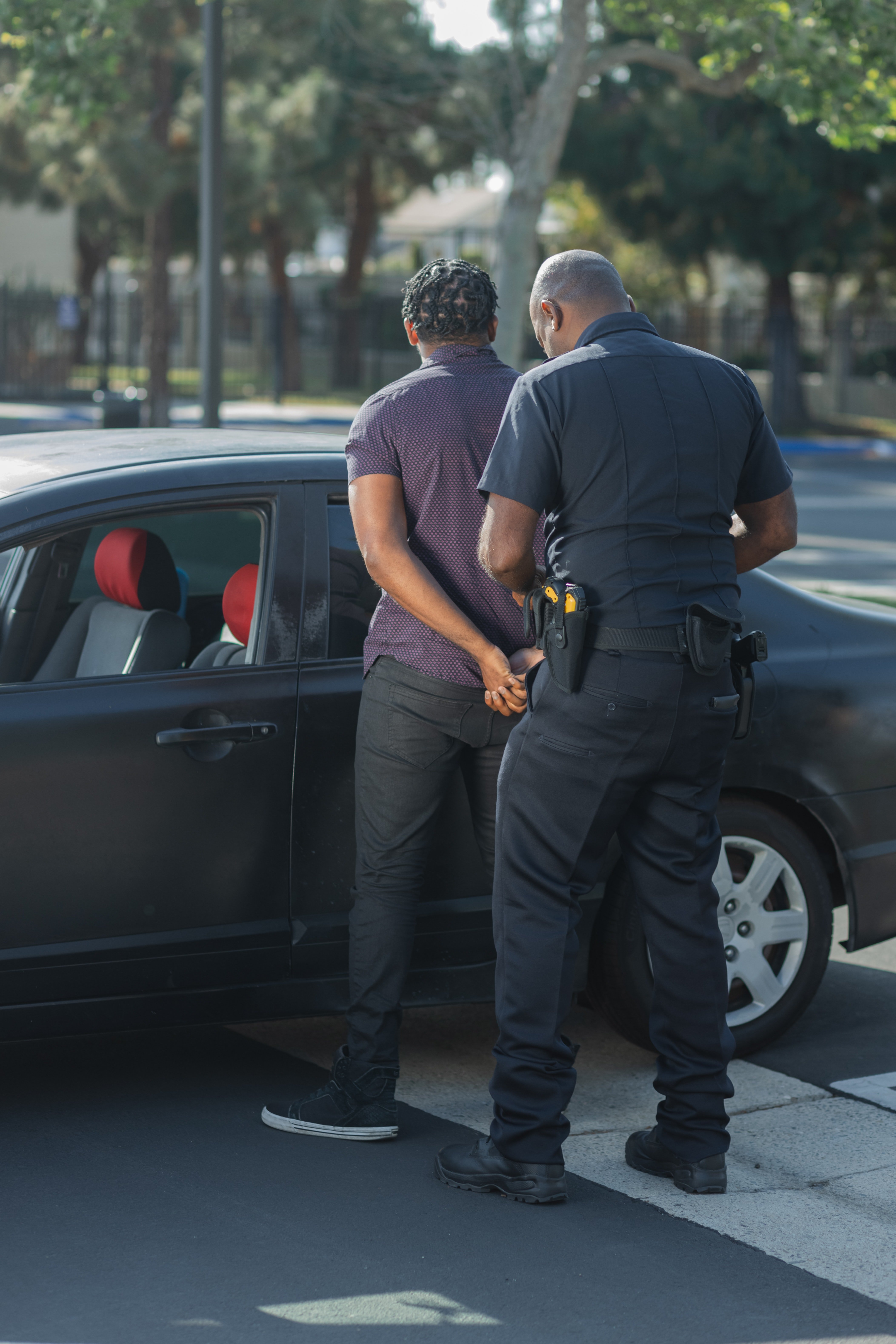 Victor was arrested for what he'd done | Photo: Pexels
The two women called the cops and told them everything that had happened. Victor was soon arrested, and eventually, Savannah returned to work as a surgeon at the hospital. Unfortunately, Carol passed away three months later.
Savannah found out a few days after that Carol had left her a note in which she apologized for ruining her marriage and revealed she had been diagnosed with cancer. Victor was the person she needed the most at the time, but he abandoned her because he didn't want a terminally ill wife.
Savannah's eyes welled up with tears as she read it.
What can we learn from this story?
You can't avoid karma. Both Carol and Victor had to pay for their sins in the end. Victor ended up in jail, and Carol succumbed to cancer.
Bad days are like dull clouds; they don't stay forever in your life. Savannah went through a lot in her life, but it all worked out in the end.
Share this story with your friends. It might brighten their day and inspire them.
If you enjoyed this story, you might like this one about a baby who survived pregnancy termination and met her biological mother 27 years later.
This account is inspired by our reader's story and written by a professional writer. Any resemblance to actual names or locations is purely coincidental. All images are for illustration purposes only. Share your story with us; maybe it will change someone's life. If you would like to share your story, please send it to info@amomama.com
Please fill in your e-mail so we can share with you our top stories!